Disclosure: This blog post may contain affiliate links from my participation in the Amazon Service LLC Associates Program. I receive a small commission at no cost to you when you make a purchase using my link.
Roses, hearts, pink and red decorations, and lace tablecloths make Valentine's Day special at our house. But more importantly we look at true love–the kind that our Heavenly Father has for us and we learn about the Christian super-hero–the namesake of this holiday.
What do you need to make the day special for the whole family?
Here are some simple ideas and resources.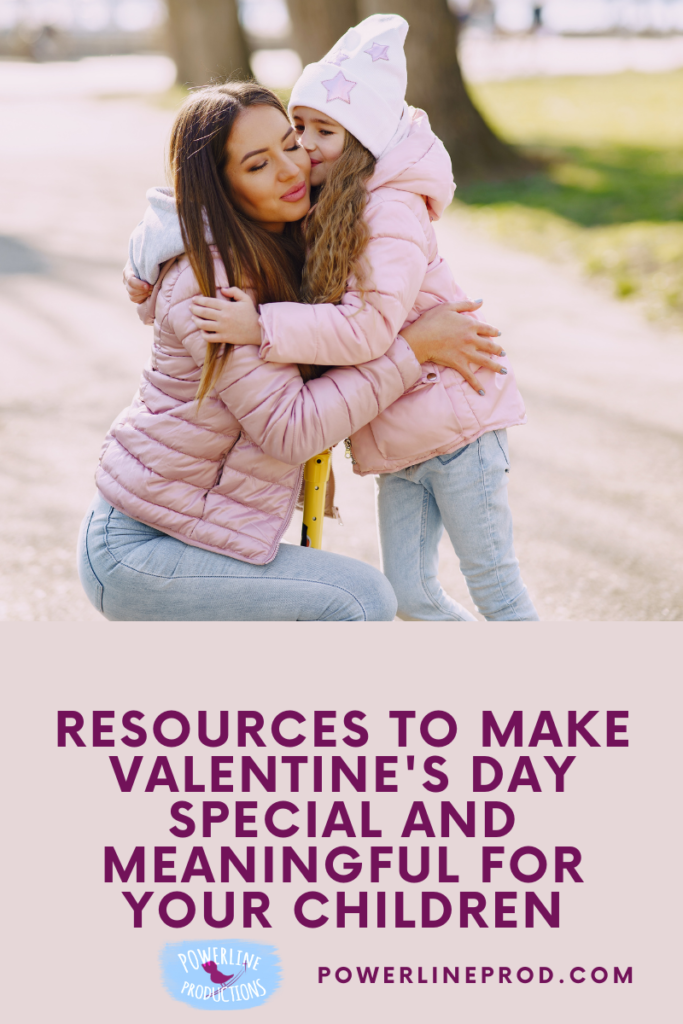 Read a Picture Book Together
This is my favorite Valentine's Day picture book. I love to read it aloud on Valentine's Day. It's about Pastor Valentine and the stand he took for Christ.
Purchase The Story of St. Valentine at Amazon.
Poetry
Valentine's Day is a great day to read poetry aloud. Shakespeare's sonnets come to mind and then you can try your hand at writing a sonnet.
Here's a post on how to write a Shakespearean Sonnet: https://nosweatshakespeare.com/sonnets/how-to-write-a-sonnet/
Study Bible Verses on Love
Grab some time together with your kids to talk about how God defines love. Use a concordance to look up verses on love or use BibleGateway or BibleHub. Read verses and discuss what they mean for your family.
If you want a book that gathered all the verses together for you, purchase Bible Verses on LOVE at Amazon.
Eat Heart-Shaped Waffles for Breakfast
Eat heart-shaped waffles smothered in strawberries and whipped cream. Yummy! Do you need a heart-shaped waffle maker, grab one at Amazon.
Bake Together
Nothing is more special than spending time together in the kitchen making treats for the whole family. If your kids don't know how to bake, this is a great month to show them how. Teach children to bake with this nifty cooking class within a cookbook. My grandkids love this cookbook!
Purchase Baking Class cookbook at Amazon.
Bake a Heart-Shaped Treat
Bake heart-shaped cakes or make chocolates. If you need a heart-shaped cake pan and/or heart-shaped candy molds, these are perfect.
Purchase a heart-shaped silicon pan/mold set at Amazon.
Or you might just like this set of heart-shaped cake pan set–grab it at Amazon.
If you just want to make heart-shaped candy, then try these candy molds. Grab them at Amazon.
Make Valentine's Day Cards Together
Make cards together for the special people in your life. This card kit is perfect if you don't have art supplies at home. Purchase the Card-Making Kit at Amazon.
Bring Gifts to Lonely Folks
Bring some baked treats and cards to people who might be lonely on Valentine's Day. You can pack them up in these cute little gift boxes.
Purchase these Valentines Day gift boxes at Amazon.
Fancy Family Dinner
Make a special dinner for the whole family. Use the good china and set it out on a lace tablecloth. Food doesn't have to be fancy–everything tastes better on china and lace!
This lace tablecloth looks beautiful, but the best thing is that it is WASHABLE! Purchase the lace tablecloth at Amazon.
Have a lovely Valentine's Day this year making memories with your kids! Until next time, Happy Homeschooling.
Warmly,
Meredith Curtis