Disclaimer- I received this complimentary product through the Homeschool Review Crew.
We have enjoyed SchoolhouseTeacher.com's Ultimate Membership for years now. An amazing bargain, SchoolhouseTeacher.com is a one-stop source for every grade, every student, and every subject. After all these years, I'm constantly discovering new resources that my family loves!
What's Included in SchoolhouseTeachers.com Ultimate Membership
The SchoolhouseTeachers.com Ultimate Membership is amazing!
Over 400 online and downloadable homeschool courses and unit studies for PK-12. Some courses also offer an audio or video component with their lessons
Courses for parents
eBooks
Customer Service by phone, chat, or email
Homeschool planning, recordkeeping, and organization tools
Scope & Sequence help
Special Events for the whole family like virtual science fair (3/25/22), virtual talent show (5/20/22) and virtual art & photography fair
Access to Online World Book Encyclopedia with learning resources, timelines, eBooks
School Boxes
Learning Centers to help with Special Needs, subject trouble areas, college prep, choosing a career, seasonal stuff
You can view the courses by Subject or by Grade. This is so helpful depending on what you are looking for.
One thing new-to-homeschooling parents will really like are the school boxes. There is a school box for every grade K-12. No, this is not a box of materials sent by mail to your home. These are downloadable pdfs, curriculum guides, downloadable courses, streaming videos, and more.
School Boxes include:
A curriculum guide for each subject that correlates objectives with the SchoolhouseTeachers.com Scope and Sequence
Weekly checklists
Daily checklists guiding you through each activity
Direct links to the SchoolhouseTeachers.com courses and resources you need week by week
Additional suggested materials for the year listed in one place (art supplies, notepaper, etc.)
Links to additional SchoolhouseTeachers.com resources if you want to spend more time on a topic your kids love
How to Use SchoolhouseTeachers.com
Using SchoolhouseTeachers.com is easy and fun!
Start by joining the membership Facebook group. I've found this really helpful. You can ask questions of other parents who are using the site and get tips on questions that arise.
Next, check out the courses that you might be interested in for the coming school years. For example, if you want to study geography with your children, then look under geography. I like to teach that subject with all ages together so I browse through all the geography curriculum and see what interests me and fits my family's needs.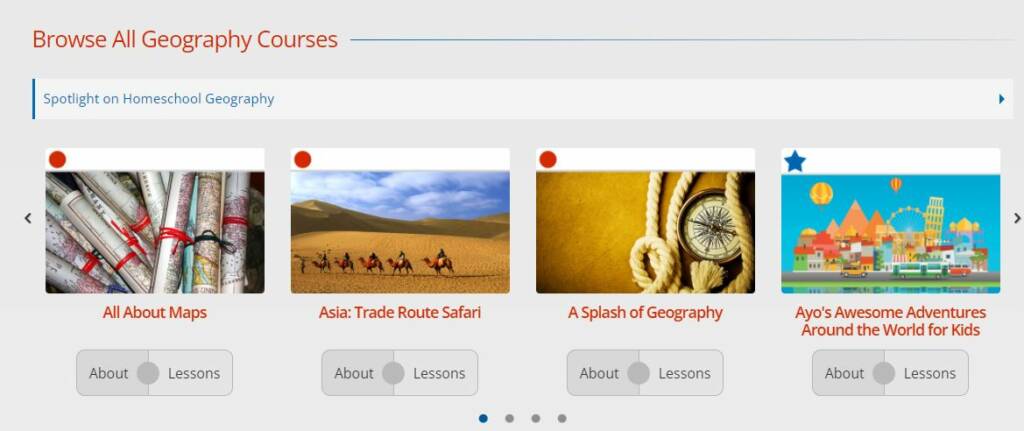 Or I might want to explore by geography courses by grade level. Often I combine a few courses.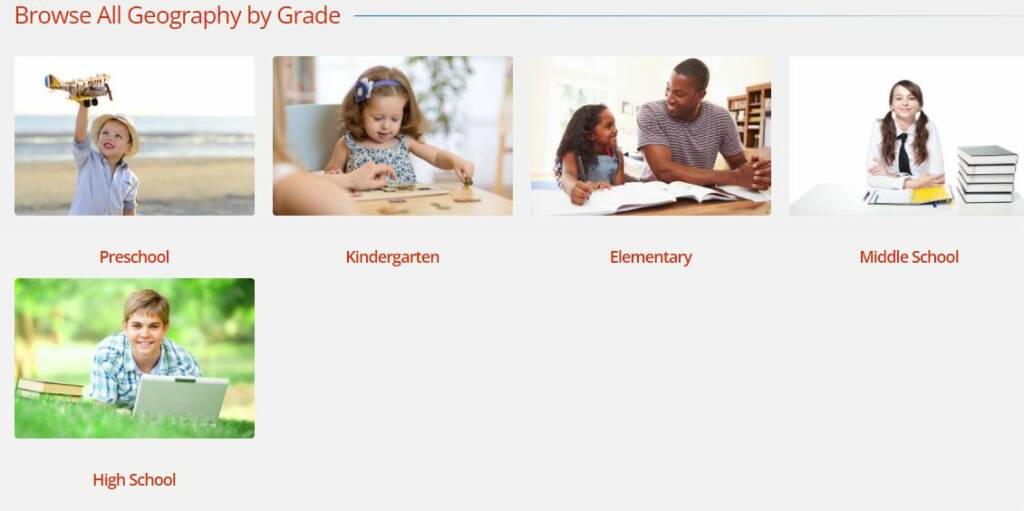 Another way to browse through courses is to start with the scope and sequence page. I use this as a guideline when I'm not sure what to do with my kids next. This is one of my favorite things on the site. It is so helpful and has oodles of links to courses and resources at SchoolhouseTeachers.com.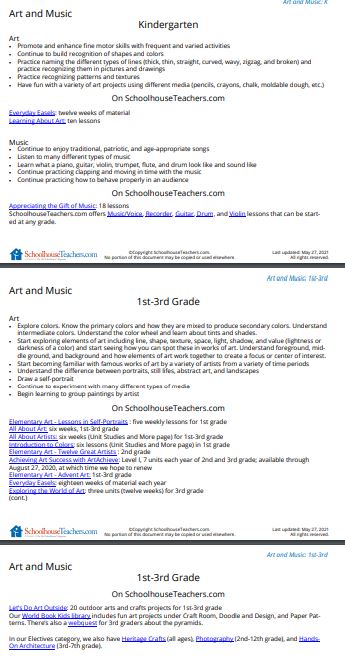 Customer service is a huge plus of a membership of any kind with SchoolhouseTeachers.com. Through email, chat, or phone, everyone is so kind and helpful. I really feel like they want me to succeed.
One thing that I really like is the Members-only events. You can find them listed in the Member Dashboard on the Activity Calendar tab. Here are some things you might like:
Monthly Storytime
Show-and-Tell for younger kids
Zoom Chat for Moms
You can find so much on the Activity Calendar Tab like Members' Lounge webinars, educational fairs (science, art & photography), and fun events (talent show, senior recognition).
Our Experience
My grandson and I decided to try Learning Across the USA, a homeschool geography curriculum for grades 2-5 with 10 eBooks. This is a 10-week course covering 5 states (lessons) a week in the order the states are admitted so Delaware is first and Hawaii is last.
We decided to just do one state a week, making it a 50-week, one lesson a week study because we are in no hurry. Each lesson is one page of research for us to do together. Instead of looking online, we decided to check out books about each state from the library. We read the books and filled out the research page for the corresponding state.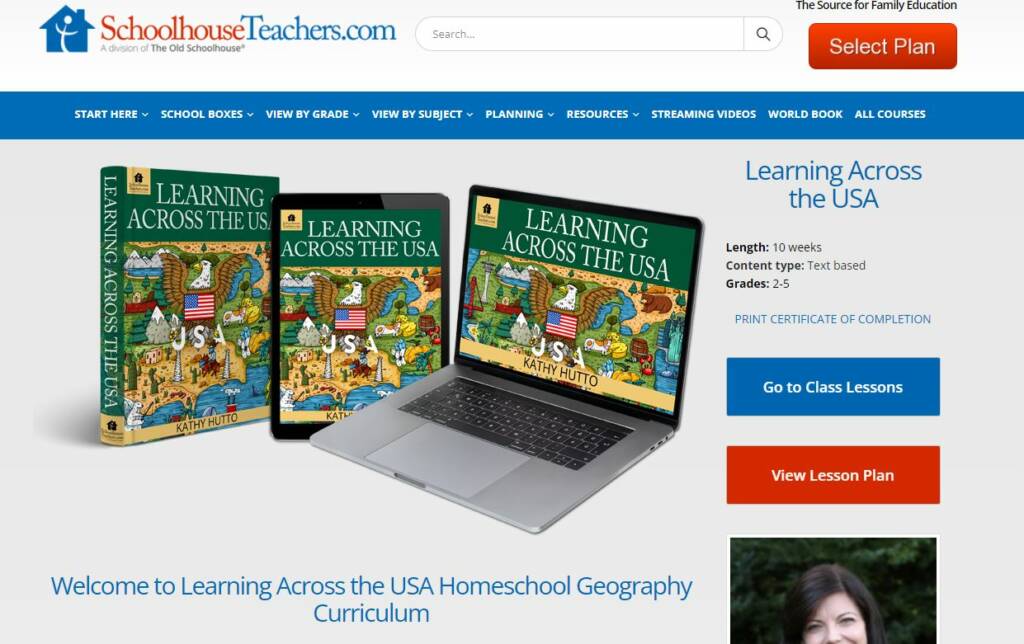 The older kids and I started a course called Business Plan Creation. This consisted of a video and worksheets to fill out with and after the video lesson. Here are the topics:
Lesson One: Laying the Groundwork
Lesson Two: Business Overview
Lesson Three: Operations
Lesson Four: Industry Analysis
Lesson Five: Competitive Analysis
Lesson Six: Marketing
Lesson Seven: Accounting
Lesson Eight: Final Plan
Lesson Nine: Resources and Things to Think About
Streaming was our favorite! We explored Elementary Spanish which consisted of videos with accompanying worksheets.
We really enjoyed geography of the Bible. These videos were like documentaries. We watched Bethlehem: Troubled Birthplace of the Bible, The Living Waters of Jerusalem, and Capernaum: City of Skeptics.
I loved these videos because I get to see the land where Jesus was born, lived, died, and rose again. I learned a lot, too.
Of course how could I forget the kids videos. They are my grandchildren's favorite! Donkey Ollie has delighted them for several years, along with Children's Heroes from the Bible and Children's Heroes from Christian History.
What We Like the Best
Having enjoyed a subscription for almost a decade, I recommend SchoolhouseTeachers.com as a cost-efficient resource for homeschooling families. I am always excited to see what's new. And I'm never disappointed.
I love the courses! There is so much variety and creativity. I use the courses for many classes and find resources to supplement, too. From music lessons to foreign languages to core subjects, SchoolhouseTeachers.com has what you need.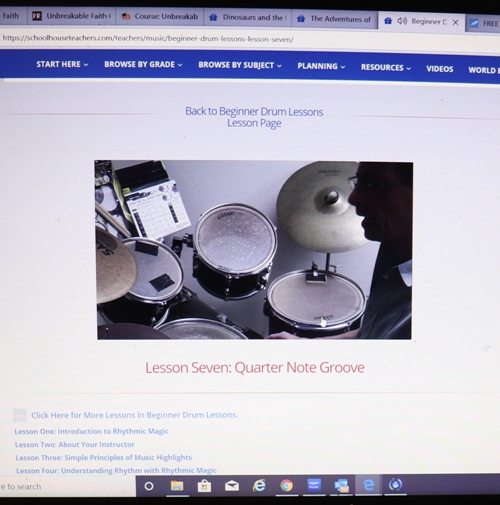 Check out SchoolhouseTeachers.com on their website and Facebook and join their private Facebook group.
Check out The Old Schoolhouse(R) at their website and read their Homeschool with Heart blog. You can also find The Old Schoolhouse(R) at their magazine Facebook page, Twitter, Instagram, Pinterest, and YouTube.
Read More Reviews about SchoolhouseTeachers.com Ultimate Membership
You can read more reviews about SchoolhouseTeachers.com Ultimate Membership from other Homeschool Review Crew bloggers here.
Check Out TOS Homeschool Review Crew Blog!
I also want to encourage you to check out The Old Schoolhouse's Review Crew Blog. You can read reviews on all kinds of homeschooling products for all ages.
Until next time, Happy Homeschooling!
Warmly,
Meredith Curtis