Guess where I'll be at the end of February?
You see I need some homeschool encouragement and inspiration. I could use a boost! I want to raise leaders, but sometimes I feel a little lost.
Can you relate?
Join me at the Life Skills Leadership Summit. (affiliate link) The Basic Pass is FREE!
It's the perfect place to receive help, encouragement, practical tips, and wise principles.
Reasons to Attend
There are so many reasons to attend Life Skills Leadership Summit. And all of us have our own reasons, too.
Here are some of the top reasons to Grab your FREE Basic Pass:
50+ workshop + 30 speakers + Private Facebook Community for YOU = Confident & Successful Homeschool Mom
Get rid of overwhelm in your homeschooling
New to homeschooling? Get started on the right foot so you can major on the majors and minor on the minors.
Get answers to questions you've always wanted to ask other homeschool parents
Learn from the expertise of trusted, veteran homeschoolers.
Get help from experts who are (or have been) in the trenches with homeschooling, life skills, leadership, thinking skills, living for Jesus
The Life Skills Leadership Summit was created for you
It's FREE!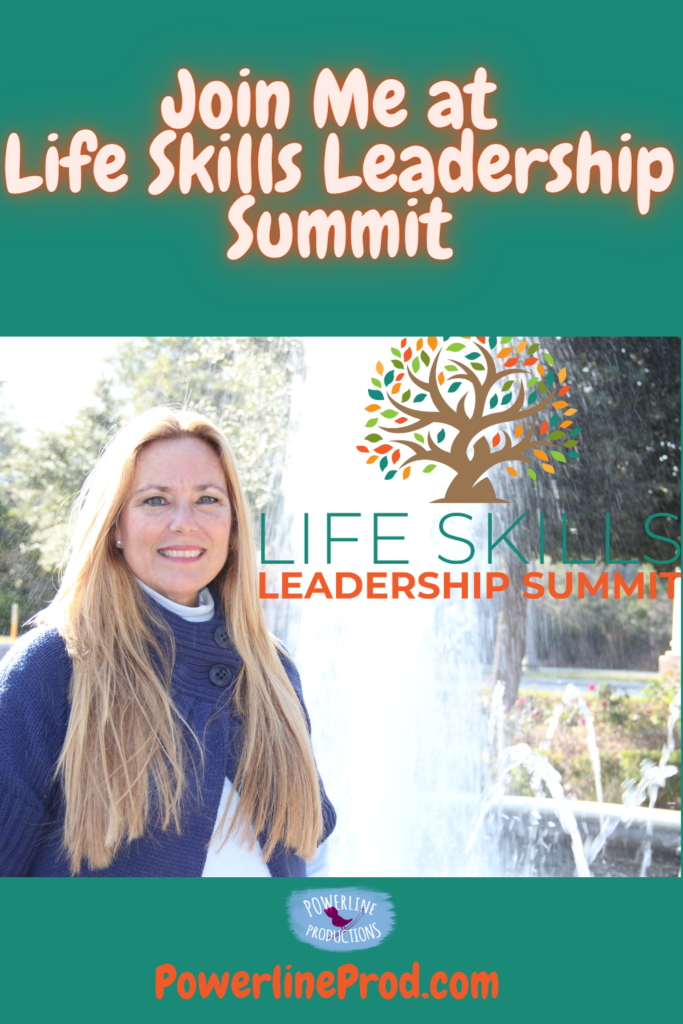 Apples of Gold In Settings of Silver
In an interview with Kerry Beck, I'm sharing what the Lord has taught me about speaking words of life that build up rather than tear down.
Proverbs 25:11 says that a word fitly spoken is like apples of gold in settings of silver. Our tongue can deliver priceless treasure or meaningless twaddle. Learn to lead in your home, job, and ministry with encouragement and wisdom to bring forth the treasure in each person you lead. I'll get very practical with how to respond in various situations using words that bring life even in correction. I also give you 25 affirmations to share with those you love.
Listen to the interview at the conference.
How to Lead a Team to Accomplish a Mission
I have been thrust into team leading! From parenting to leading worship to leading a homeschool co-op. In spite of my apprehension, the Lord has helped me become an effective team leader. Join me so I can pass on what He has taught me.
Whether it's homeschooling your children or leading the summer vacation Bible school, you can lead a team effectively. From leading a worship team to heading up a homeschooling conference, I know how to lead a team that gets the job done, has fun in the process, and still likes one another when the mission is complete. I will cover envisioning your team, calling your team to excellence, working through conflict, and raising up leaders.
Attend my session at the conference.
Do You Want to Level Up?
You will have the opportunity now to purchase LIFETIME access to the 2023 Life Skills Leadership Summit videos, handouts, and Bonus Package when you purchase the VIP Pass. The earlier you purchase, the better the savings. Grab your VIP Pass HERE.
I can't wait to see you at Life Skills Leadership Summit. (affiliate link)
Until next time, Happy Homeschooling!