Disclosure: This blog post may contain affiliate links from my participation in the Amazon Service LLC Associates Program. I receive a small commission at no cost to you when you make a purchase using my link.
Gardening is really popular right now. Are you a Mom who loves to garden? Show these gift ideas to your family! Is your mom an avid gardener? Here are some great ideas for Mother's Day giving!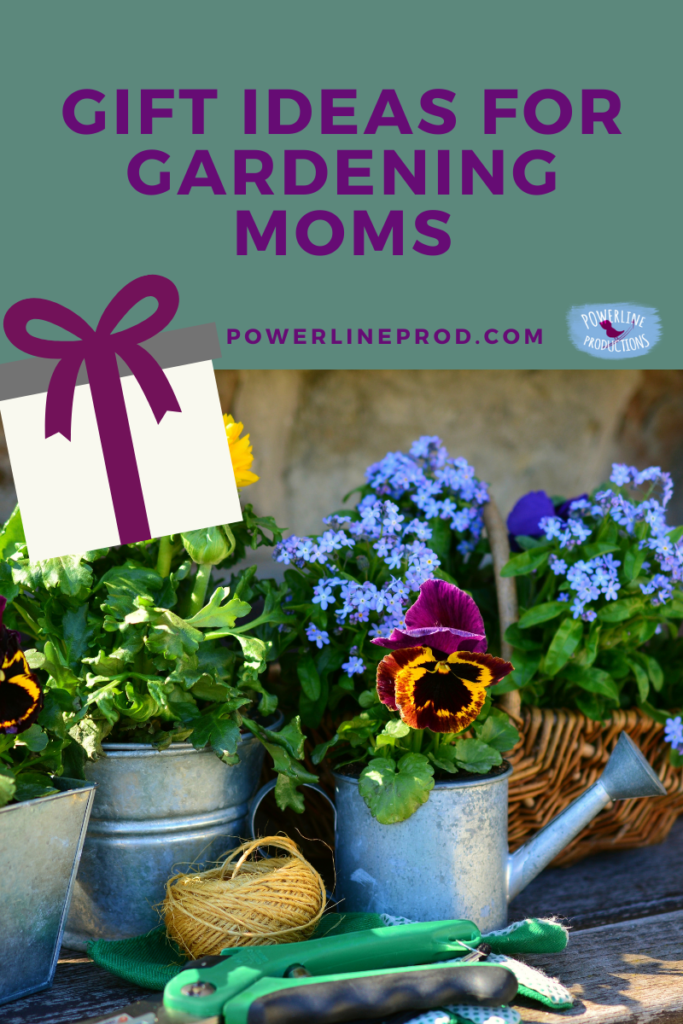 Garden Bench/Kneeling Pad
I love this little bench. I get more tired these days and it's perfect for a rest when I'm gardening. I also love the kneeling pad when I'm digging in the dirt because my knees have a bit of arthritis in them. In addition to being a pretty purple, this bench also comes with gloves (and claws for digging). Great gift idea!
Purchase this Garden Kneeler & Seat at Amazon.
Floral Garden Tools
I just had to include this 10-piece gardening tool set. It's so pretty and it matches the little bench! This is a lovely gift for a brand new gardener. Purchase the Floral Garden Tool Set at Amazon.
Gardening T-Shirt
Every gardener needs a T-shirt. I love this one! Purchase Gardening is My Superpower T-Shirt at Amazon.
Gardening Apron
Made just for women, this gardening apron, allows you to carry your tools around easily. Purchase the Gardening Apron at Amazon.
Rose Pruning Gloves
If you have roses or other plants with thorns or prickles, these gloves are a MUST! I've bled too many times from our roses, so I upgraded my garden gloves. This makes a great gift!
Purchase Rose Pruning Gloves at Amazon.
Flower Seeds
I remember buying flower seeds at the hardware store with Daddy and planting a flower garden together. I was so excited when the seeds grew into beautiful flowering plants! You can give seeds from your local garden center or Purchase Flower Seeds on Amazon.
Vegetable & Herb Seeds
Maybe you would rather grow a vegetable garden. Purchase the Vegetable & Herb Seeds at Amazon.
Garden Stone
A decorative garden stone is always a nice gift. I think this one is lovely, but browse and find one that is perfect for the gardener in your life!
Purchase this Garden Stone at Amazon.
Bird Bath/Solar-Powered Fountain
Every garden needs a bird bath. This pretty bird bath can also be a fountain. Great gift idea for your favorite gardener. Purchase the Bird Bath at Amazon.
Here are more ideas:
Shrub or Tree to plant
Gardening Mug
Bulbs (flower or vegetable)
Time Spent Helping in the Garden
I hope these ideas spark even more creativity. Don't forget to wish your Mom a Happy Mother's Day! And if you are a mom, Happy Mother's Day to you, too.
Love,
Meredith Curtis