Disclosure: This blog post contains affiliate links from my participation in the Amazon Services LLC Associates Program. . I receive a small commission at no cost to you when you make a purchase using my link.
I loved reading beautifully illustrated, well-written picture books to my children. Now, I love reading to my grandchildren.

Counting books and color books are my favorite. It's such fun for little ones to read and learn without realizing they are learning! I love when they point to the numbers and count the pictures of the babies.

Little children just love books about mommies and babies. After all, that is their world during those early years.

I found a set of picture books that I think are wonderful! I want to share these delightful counting books with you. Not only will your little ones explore the world of numbers, this series takes children all over the world to different habitats. What fun!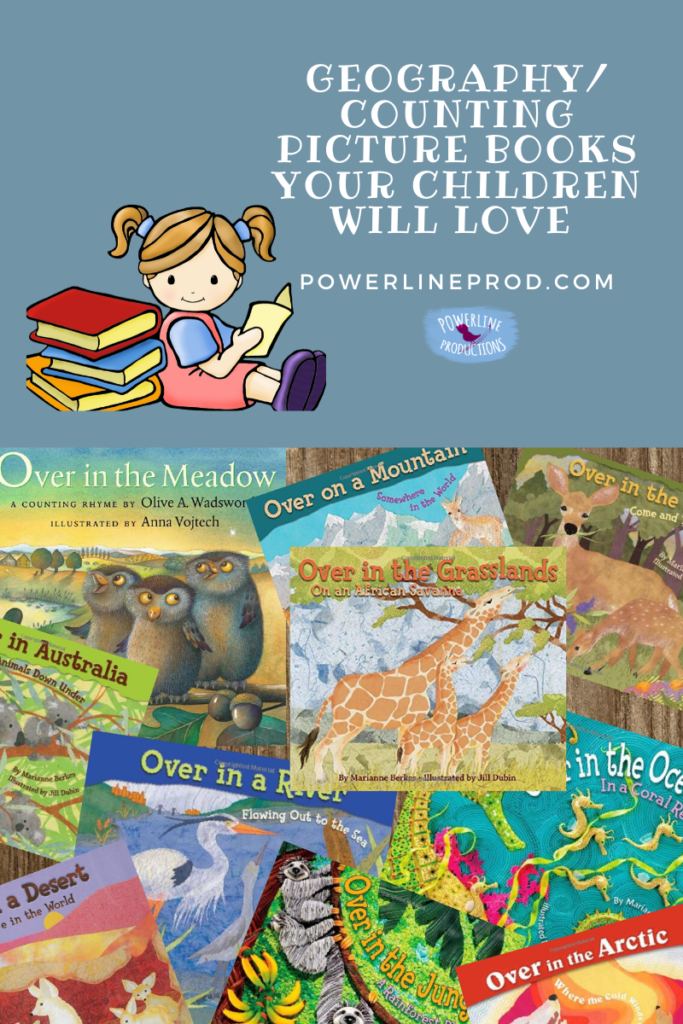 The rhyming text is enchanting. In fact, each of these book is actually a song you can sing! (The music score is in the back of the book)

The illustrations are beautiful! In some of the books, the artwork of each page is created with polymer clay and then photographed for a 3-D effect. Other books have pictures made from torn paper or painted, textured paper collages. You will love the illustrations!

Not only will you enjoy the creativity of the illustrations,, they can lead you into art project like working with clay, torn paper art, and collages. I love that!

You can use this series for teaching counting, geography studies, learning about animals, or mommy/me themes. It is a great addition to any homeschool library.
Over In The Meadow
Over in the Meadow by Olive A. Wadsworth is the original book in this series, written in the late 1800s. All the other books are based on this nursery rhyme/book/song about a sweet little meadow where gentle animals live and play in a sun-drenched meadow. The charming illustrations in this book will take you back in time where life was simpler. You just might want to fix a cup of tea and sit outside on the front porch after you read this book. 
All the books that follow are written to sing along with this same tune!
Over In The Jungle
Over in the Jungle: A Rainforest Rhyme by Marianne Berkes takes us on a delightful adventure to a rainforest where we meet marmosets, ocelots, monkeys, boas, parrots, and more! Monkeys hoots, ocelots pounce, and parrots squawk. With amazing illustrations to awaken a sense of wonder in us all and sing-song text, children will want to hear this book again and again and again.

Here is an excerpt from the book:

Over in the jungle
Where the trees greet the sun
Lived a mother marmoset
And her marmoset one

"Swing," said the mother
"I swing," said the one
So they swung and they hung
Where the trees meet the sun
Over In The Ocean
Over in the Ocean In A Coral Reef ​by Marianne Berkes is a delightful trip to a brilliantly colorful coral reef in the ocean. We will meet puffer fish that puff, seahorses that flutter, and gruntfish that grunt. With a song-song feel and beautiful page after page of sea life illustrations, this book will enchant little ones and the reader, too.

Children will learn to count and pick up valuable geography information about coral reefs.

Here is an excerpt from the book:

Over in the ocean
In a sea anemone
Lived an old mother clownfish
And her little clownfish three

"Dart," said the mother
"We dart," said the three
So they darted all around
In a sea anemone
Over In The Forest
Over in the Forest: Come and Take a Peek by Marianne Berkes takes us on an adventure into the world of trees, plants, and the animals who call it home. Meet deer, squirrels, possums, beavers, raccoons, and skunks. This gentle book will inspire you to take your own nature walk if you have woods nearby. I love the sweet pictures in this book, created from torn paper.
Over In The River
I love to explore rivers! Over in a River Flowing Out to Sea ​by Marianne Berkes takes us on an adventure to explore rivers in North America. Along the way, we meet herons of the Hudson River, Salmon of the Columbia River, Mallards of the St. Lawrence River, Manatees of the St. John River, and Dragonflies of the Rio Grande River.

Each page sparkles and shines with a collage of painted, textured papers. This artwork is great fun to imitate, by the way.

One thing I really like is the maps that show the river where the animal they are talking about is from.

Here is a excerpt from the book:

Over in a river
Where the warm waters run
Lived a mother manatee
And her little calf one

"Paddle," said the mother
"I paddle," said the one
So they paddled in a river
Where the warm waters run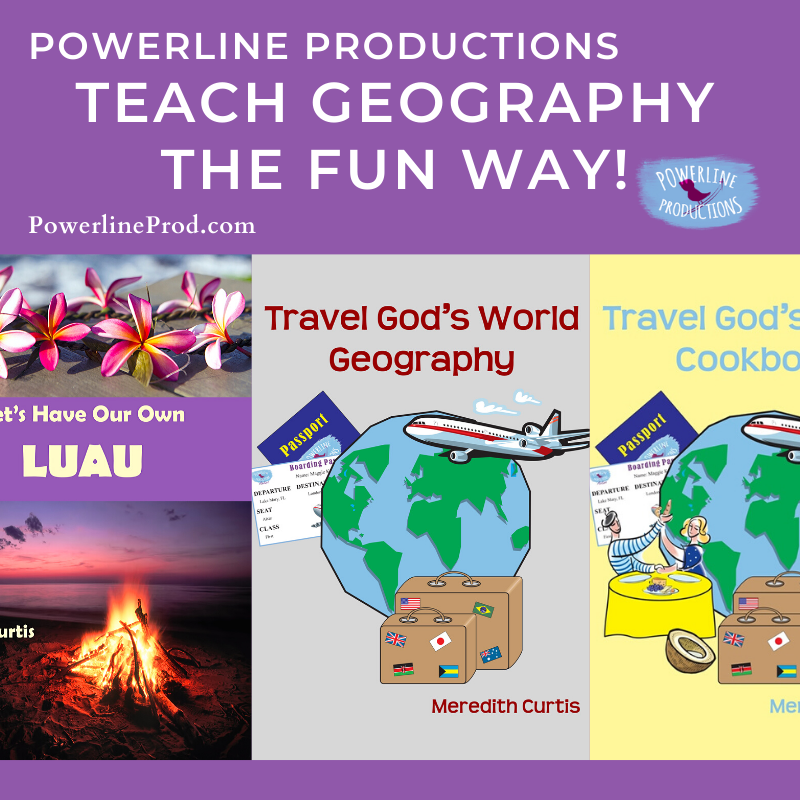 More From the Over In… Series
Resources for Teaching Colors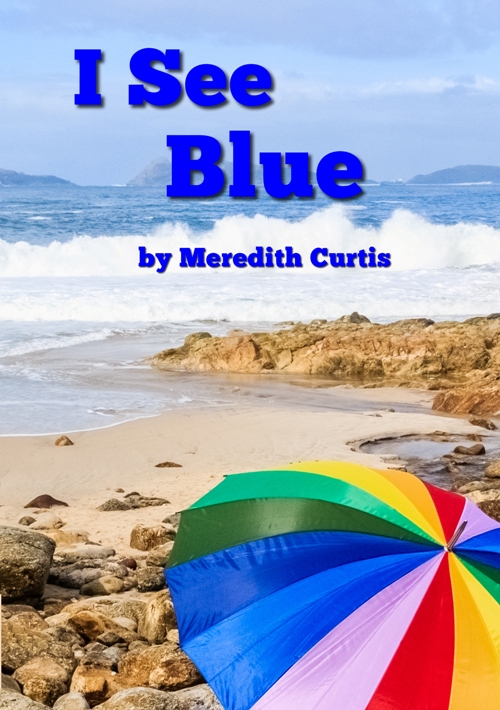 Don't stop with counting. Teach preschoolers their colors as well.

Each book is filled with cheerfully bright and beautiful photographs and simple text to introduce children to each color. Children will discover black shoes, blue doors, yellow cars, red cars, purple grapes, white churches, and green frogs in a delightful exploration of colors in the world all around us.

The I See Colors series introduces children to one color at a time with I See Red, I See Blue, I See Yellow, I See Purple, I See Orange, I See Green, I See Pink, I See Brown, I See Black, and I See White.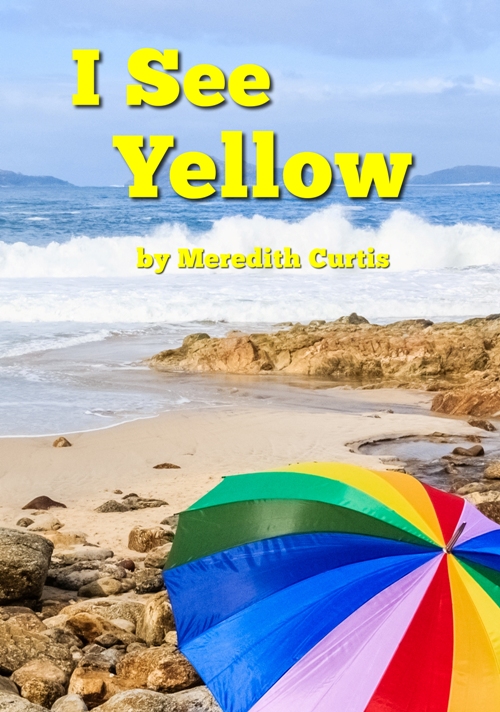 Check out the I See Colors series. Start with just one book or get them all. If you are interested in buying the entire set contact me for bulk discounts (Meredith@Powerlinecc.com).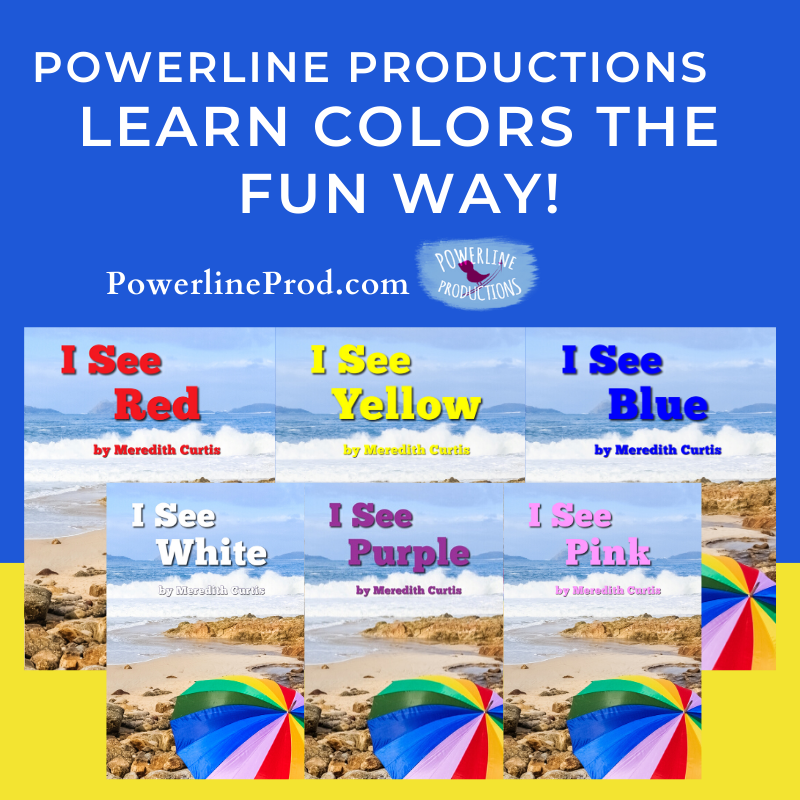 Until next time, Happy Homeschooling!

Warmly,
​Meredith Curtis