Disclosure: This blog post may contain affiliate links from my participation in the Amazon Service LLC Associates Program. I receive a small commission at no cost to you when you make a purchase using my link.
What could be more fun on a summer evening than catching fireflies, stargazing, or playing flashlight tag? How about a backyard movie night?
Backyard movie nights are fun for:
Family night
Birthday parties
Teen fun nights
Church fun nights
Extended family or friends get togethers
Graduation celebrations
The hardest part is making sure you have good weather for an evening outside. Set up your projector, screen, chairs, blankets, and snack table. That's it! We always have folks bring their own chairs and blankets.
We like to start about a half hour before sunset to everyone squared away with snacks, drinks, and a comfortable place to sit.
My daughter wanted to have a movie night for her 18th birthday. What a blast!
Many years we had a Heroes for Jesus Party on Reformation Day (October 31) and ended the party with an outdoor movie night at my friend Laura's house. We loved watching Luther.
Backyard movie nights are fun for a summer family night or a festive party for friends and family.
Here are things you need to host your own backyard movie night:
Screen (we used a homemade one)
Projector
Chairs, blankets (we had guest bring their own)
Snacks
Drinks
A good movie – something the whole family will enjoy (scroll down to the end for some great ideas)
Happy People
Make Your Own Screen
This is fairly easy to do.
You will need:
1 shower curtain
2 sturdy hanging plant standing outside holders
white curtain or sheet
Mount the rod between the plant hangers. Hang a white curtain or sheet from the curtain rod.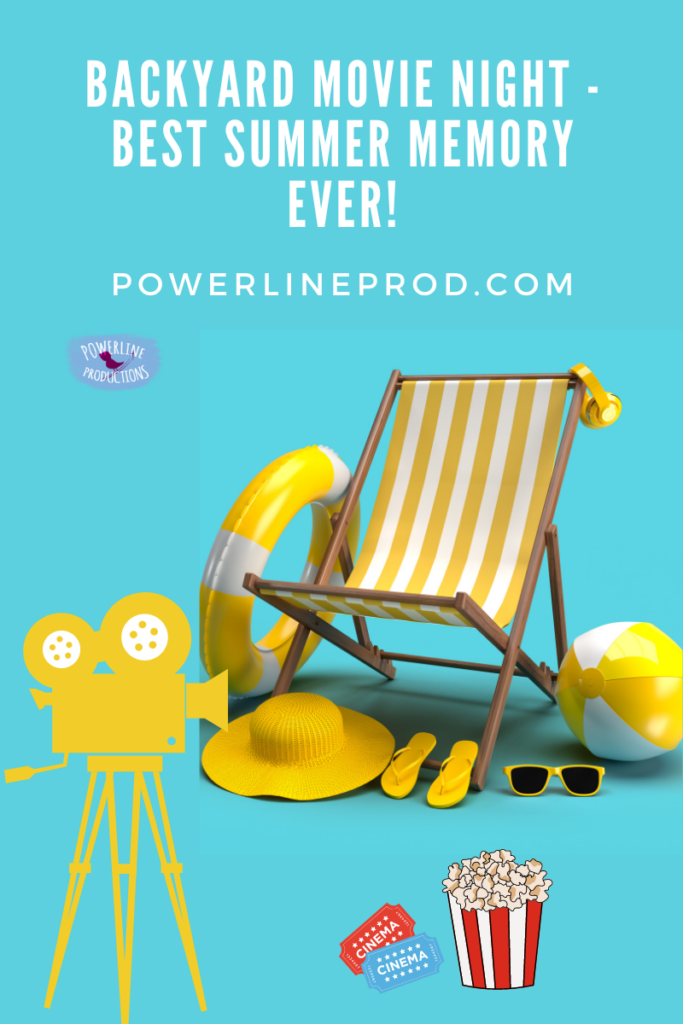 Portable Screen
You might want to purchase a portable screen if you think you'll do a backyard movie night more than once.
I mentioned I have an outdoor screen, but if I didn't, I would get something like this one. This portable screen folds up into a handy carry case. The screen opens up to be 120″ and has a stand. Purchase at Amazon.
You Need a Projector
You will need a projector to show the movie. We got one just like the one we used at church to do short movie clips and PowerPoint.
This projector has WIFI and Bluetooth. It also comes with a portable outdoor movie screen so it's the whole package. You can hook the project up to speakers to make it even louder. Purchase this Outdoor Movie Projector & Screen at Amazon
Serve Up the Popcorn
You must serve popcorn at a backyard movie night. This is my favorite kind! You can purchase Orville Redenbacher Popcorn at Amazon.
For serving popcorn, we love this little bags. We fill up 2 per guest so that it's ready to grab and go. You can get these Carnaval Paper Popcorn Bags at Amazon.
If you really want to go all out, serve popcorn in style with this vintage popcorn popper. You can purchase a Nostalgia Popcorn Popper Machine at Amazon.
More About Snacks
We served water bottles, popcorn, and small size candy bars or candies (like Good-n-Plenty or M&Ms).
Speaking of snacks, I found these tiny totes perfect for carrying a bottle of water, popcorn, and a candy bar. They were easy to clean up and store for the next movie night. Purchase these multicolored caddies at Amazon.
Add Fun with Tickets & A Ticket Booth
Add a festive fun touch with a ticket booth and tickets. One of my daughters wanted a movie night video so we turned a large cardboard box into a ticket booth and enclosed tickets in the guests party invitation. You can also build a simple ticket booth out of plywood.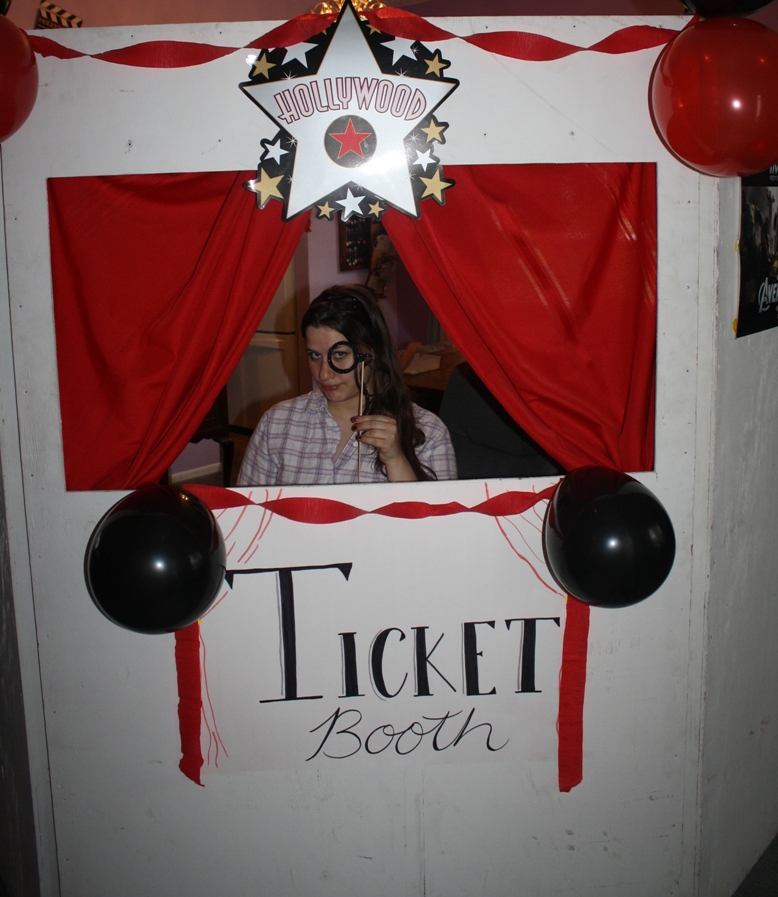 You can buy a roll of red tickets at Amazon. You can also have guests "pay with their ticket" but keep the other half to enter into a raffle or giveaway.
Tableware & Decorations
I love using disposable tablecloths, paper plates, and plasticware. It makes clean up so easy. Here are a variety of tablecloths, tableware, and decorations – if you want them.
You can purchase a set of 3 popcorn-decorated plastic tablecloths at Amazon (108″ long).
This disposable Movie themed tableware set for 24 guests is really cute, too. You can purchase the set at Amazon.
There is a set of 3 matching tablecloths to the Movie Night Party Tablewear Set. Purchase at Amazon.
Movie themed decorations that match the tablecloths and tableware are the final bit of pizzazz you are looking for! Purchase this 45-piece Movie themed Decoration set at Amazon.
Dealing with Mosquitos
I don't know what it's like where you live, but here in Florida, being outside on a summer night means mosquitos. I prefer more natural projects so I found this mosquito repellent that is made with essential oils. You can purchase Babyganics Insect Spray at Amazon.
Movie Ideas
Be inspired with these Christian faith-building movies. Read "12 Inspirational Movies Your Family Will Love."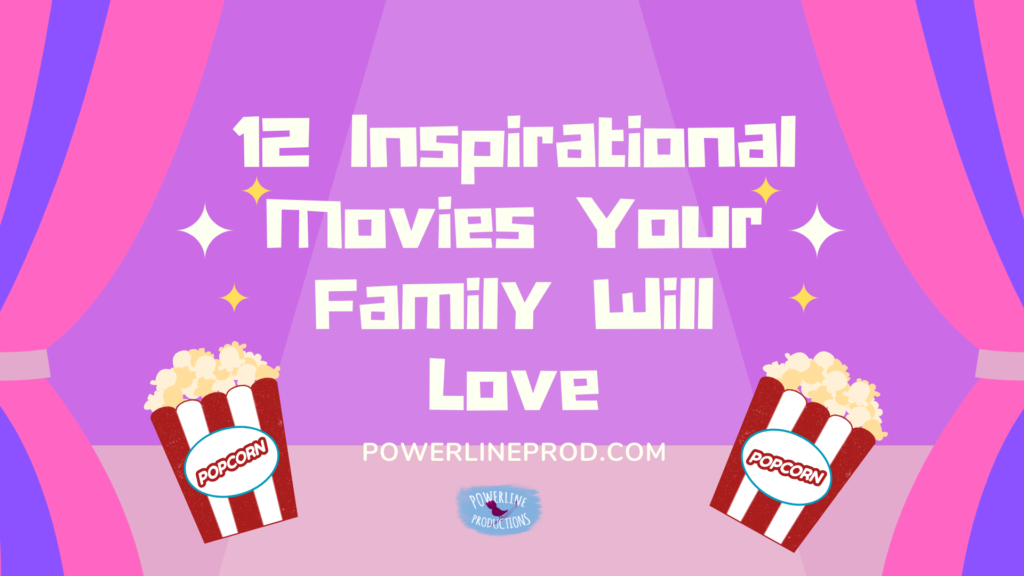 Learn about the American Revolution the fun way with audios and movies! Read "Pop the Popcorn! Learn about the American Revolution with Videos & Audios."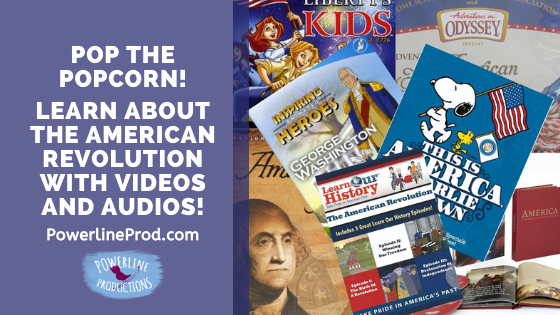 Movies set in the 1900s listed decade by decade. Read "Watch Your Way thru the 20th Century."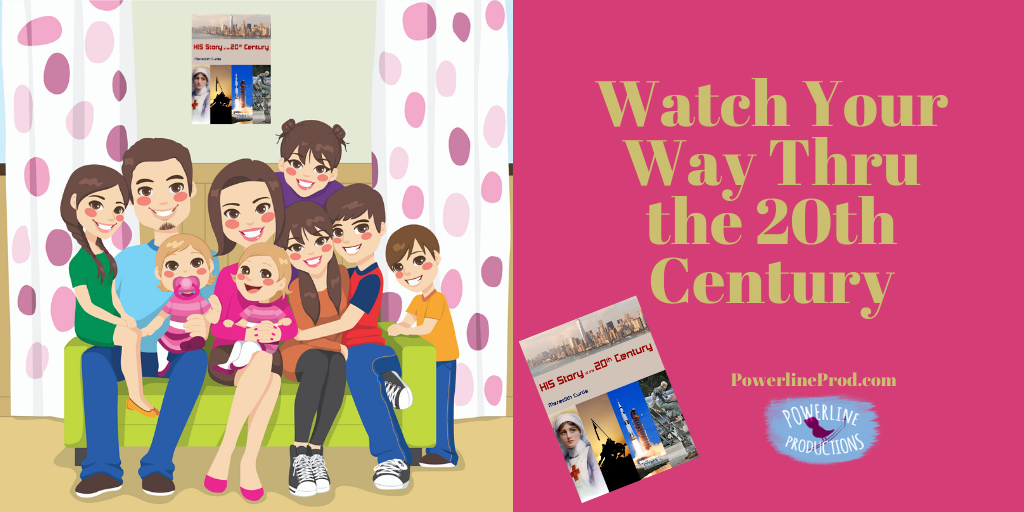 I hope you have as much as we've had with your backyard movie night. I'd love to hear about it.
Until next time, Happy Homeschooling.
Warmly,
Meredith Curtis