Available August 9, 2022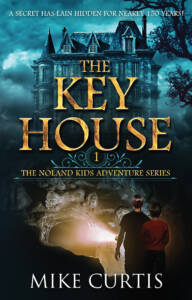 After moving into a newly inherited house, the Noland kids discover clues to a supposed treasure hidden by their great-great-grandfather. But when town rumors and some spiteful neighbors suggest foul play was involved, Caleb and David set out on a quest to prove otherwise.
With unexpected dangers looming large and threatening their mission, can the Noland kids discover the mysterious treasure or whatever lies at the end of their treacherous venture, before time runs out and all is lost?
(Possibility of reviews from authors and bloggers and book review companies here.)
Freebie
---
Newsletter
This could be an image or text with a link. Just give me the image or tell me what kind of image you would like to see if you want it to be that.