God has a unique way of bringing beauty from ashes. When the horrid COVID lockdown hit Florida in 2020, like many churches, we were forced to livestream our services. One major difficulty we immediately discovered was that the children were becoming disengaged and pulling sweet mom and dad from the service (aka their laptops).
Enter storytelling.
As the pastor I decided to create an adventure series with Christ-centered application points that would appeal to ages four through… well, the teenage years! I had to include everyone, right? Can you spell c-h-a-l-l-e-n-g-i-n-g?

I started with a story I had told my children some twenty-five years ago (at the time we had three) and retold (modified) to my three grandchildren over a year before. And, of course, in honor of them, I named the three children in the story after them, including their parents, using their middle names or a nick name.
Eventually, over the span of eight months or so, I had told the children at Powerline four adventure stories about the Noland kids with the "wizardry" of our sound guy with special lighting and sound effects.
They all enjoyed them so much, they encouraged me to turn them into books.
So, The Key House became the first of these four stories with some added elements. I hope you enjoy them as much as we all did… I mean, minus the COVID, of course!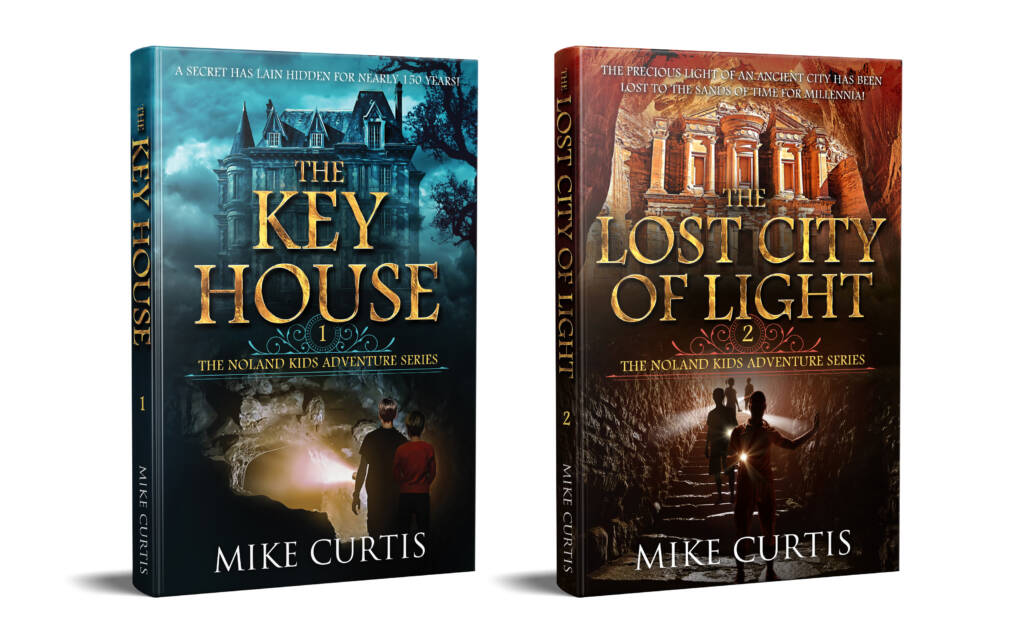 The Key House, the first in The Noland Kids Adventures series is available to purchase at Amazon or right here at PowerlineProd.com.
For His Glory,
Mike Curtis