When I hear certain patriotic songs, I get tears in my eyes. I love the United States of America! Singing patriotic songs was one of the highlights of my childhood.
We sang patriotic songs in school and in church.
I don't know if kids sing patriotic songs at school anymore. If you homeschool, consider singing patriotic songs in your studies, especially around the patriotic holidays like Memorial Day, Flag Day, Fourth of July, and Veteran's Day.
If you play guitar or piano, you can play and sing, teaching your kids classics like the "Star-Spangled Banner" and "America the Beautiful. If not, I have a great idea for you!
Use YouTube videos to teach patriotic songs. The videos are free. The music sounds great. It's a perfect homeschool solution.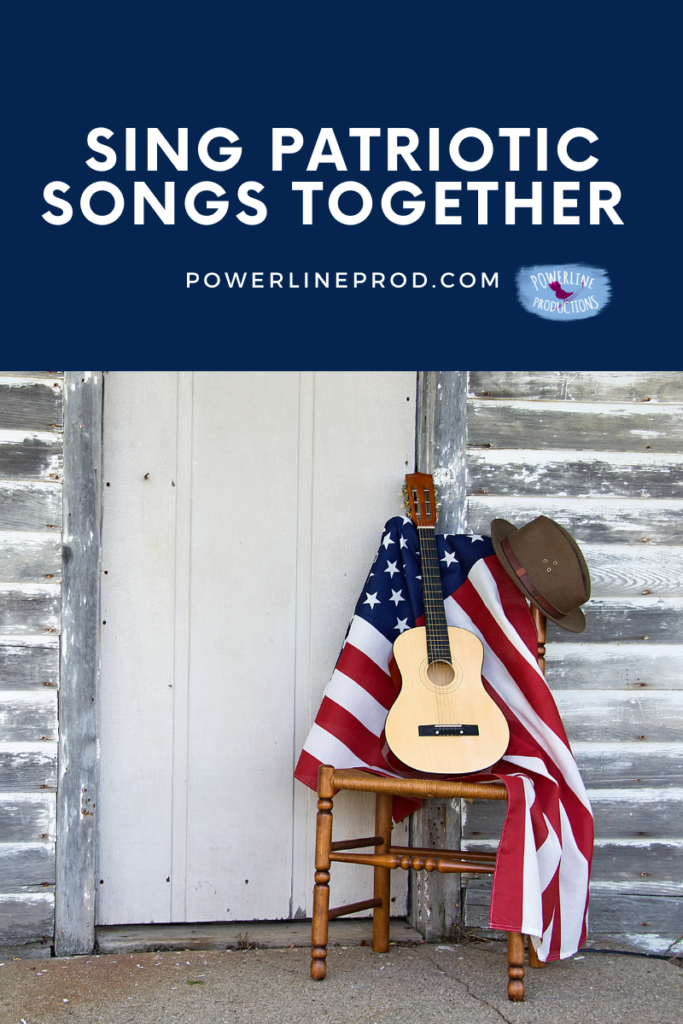 Are you wanting to pass patriotic songs on to your children, but would like some help?
That's what I love about YouTube!
Here are some awesome YouTube videos to learn all the classics. I'm giving you at least one version for children and one for teens/grown-ups.
America the Beautiful
God Bless America
My Country 'Tis of Thee
You're a Grand Old Flag
Star Spangled Banner
Yankee Doodle
God Bless The USA
A new favorite classic!
Enjoy singing patriotic songs with your kids! It's fun!
God bless you and God bless America.
Warmly,
Meredith Curtis