Disclaimer: I recieved a FREE copy of this product through the HOMESCHOOL REVIEW CREW in exchange for my honest review. I was not required to write a positive review nor was I compensated in any other way. All opinions I have expressed are my own or those of my family. I am disclosing this in accordance with FTC Regulations.
Our family loves the Boxcar Children series by Gertrude Chandler Warne so I was thrilled to review The Boxcar Children Early Reader Set from Albert Whitman & Company. The set includes 4 Boxcar children mysteries written in simple language that is easy for young readers to read on their own.
Here are the books in the series:
The Boxcar Children
Surprise Island
The Yellow House Mystery
Mystery Ranch
These are perfect readers for little ones who have finished phonics and are starting to read on their own.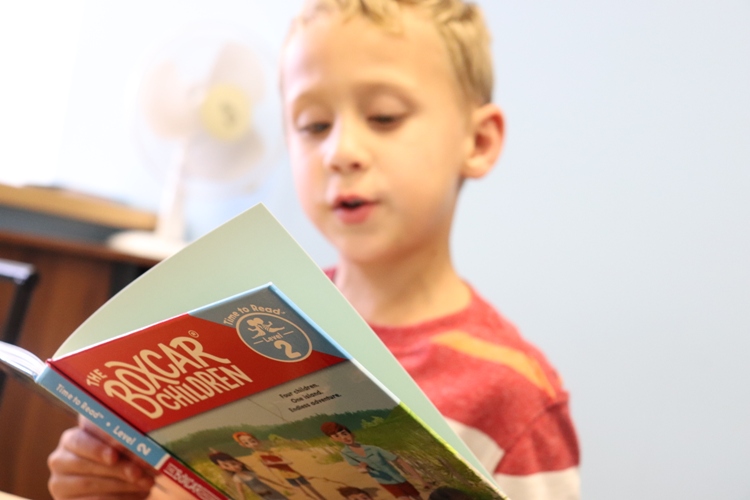 Micah has finished phonics and is not able to read short books on his own. He doesn't have a long attention span, so I wasn't sure how he would do.
"Would you like to read to Grand-Merey?" I asked.
He grudgingly started reading, but immediately was drawn into the story. He found it easy to read and the story captured his attention.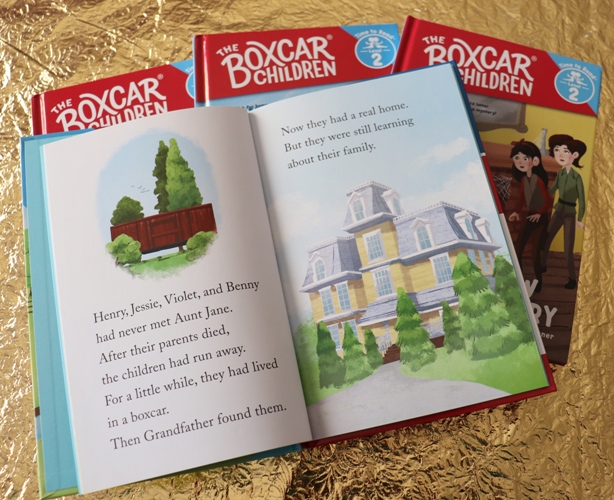 When I was teaching my own children to read, I was constantly looking for little series to take them from knowing "how to read" to being fluent, happy readers. I wish I had these readers back in the day, but I'm glad they're here for my grandchildren.
Of course, kids of all ages love to read about families and mysteries. What really did happen? And how will the family work together to find out how and why? These books capture the hearts of little readers! I highly recommend them!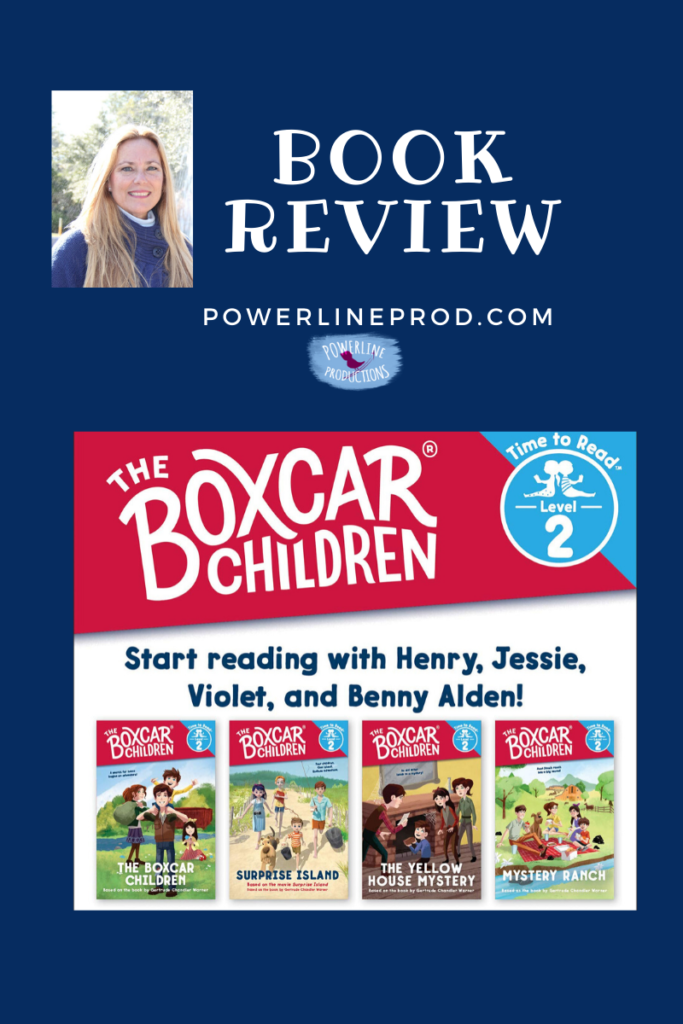 The books are sturdy, well-crafted hard cover books with cheery covers and color illustrations inside. They appeal to a child's visual senses as well as being the classic boxcar stories.
This set of readers forms a natural bridge from picture books to chapter books.
One thing I love about Albert Whitman & Company is their commitment to literacy! Time to Read® is a program the company has created to help guide literacy success at any age and grade level.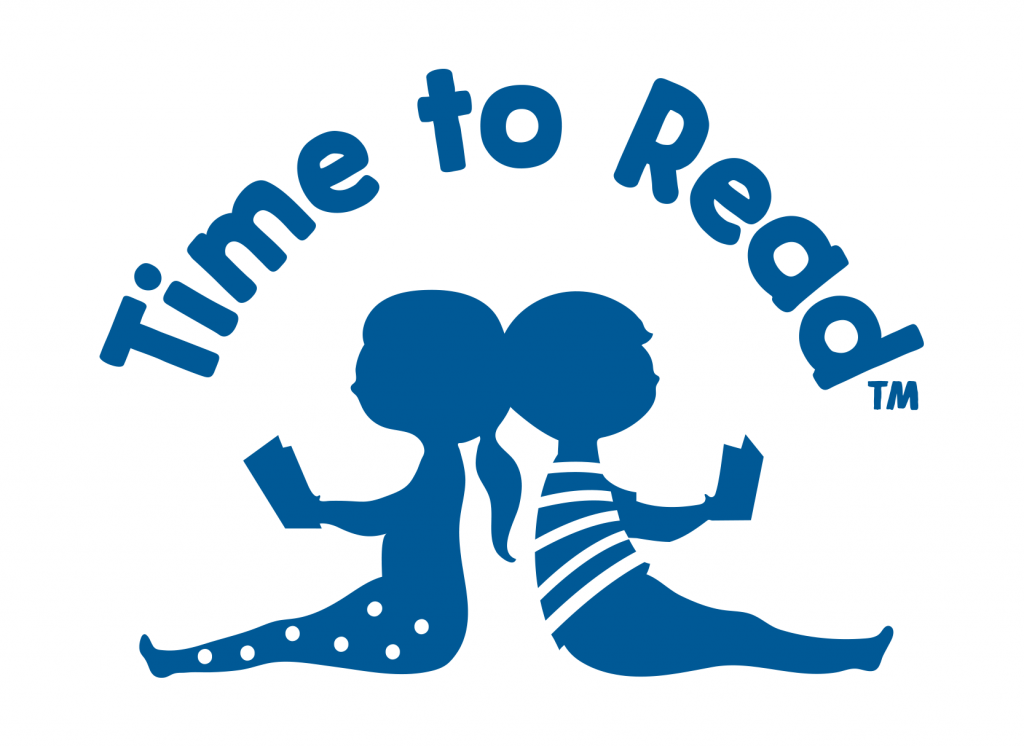 Would you like to learn more about Albert Whitman & Company. Check them out on Facebook, Twitter, Instagram, and YouTube. You can also read more reviews on The Boxcar Children Early Reader Set from other Review Crew Bloggers here.
I also want to encourage you to check out The Old Schoolhouse's Review Crew Blog. You can read reviews on all kinds of homeschooling products for all ages.
Until next time, Happy Homeschooling!
Meredith Curtis