Disclaimer: I recieved a FREE copy of this product through the HOMESCHOOL REVIEW CREW in exchange for my honest review. I was not required to write a positive review nor was I compensated in any other way. All opinions I have expressed are my own or those of my family. I am disclosing this in accordance with FTC Regulations.
With elections coming up in November of this year, I was so excited to review The U.S. Elections Lap-Pak from Home School in the Woods, one of my favorite publishers.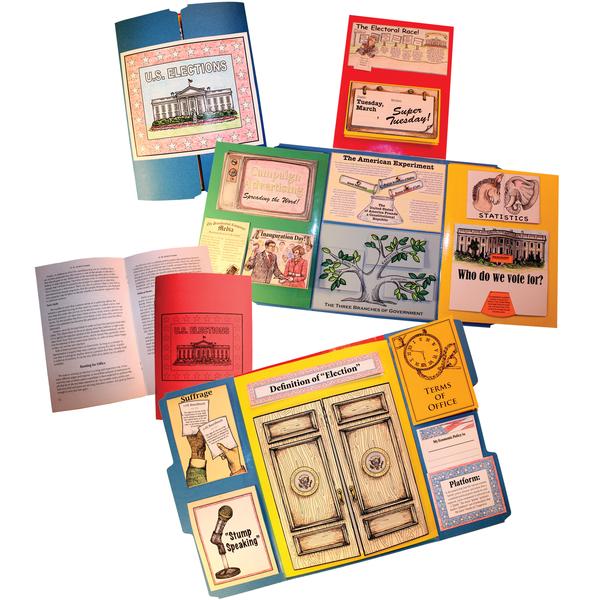 I want my children to vote each November when they are adults. It's also important to me to have them understand the Electoral College, political parties, terms of office, Super Tuesday, conventions, caucuses, primaries, and campaigns.
This U.S. Elections Lap-Pak covers the usual stuff you learn in government class like kinds of government, branches in our government, governments in history, and the uniqueness of our republic. It goes a step further to involve the student in thinking creatively and out-of-the-box. This lap-pak covers it all and does a great job! It makes a momma happy!
I received a download link and in a simple click downloaded a zip file filled with goodies. The file included audios, photos, instructions, and all of the lapbook templates.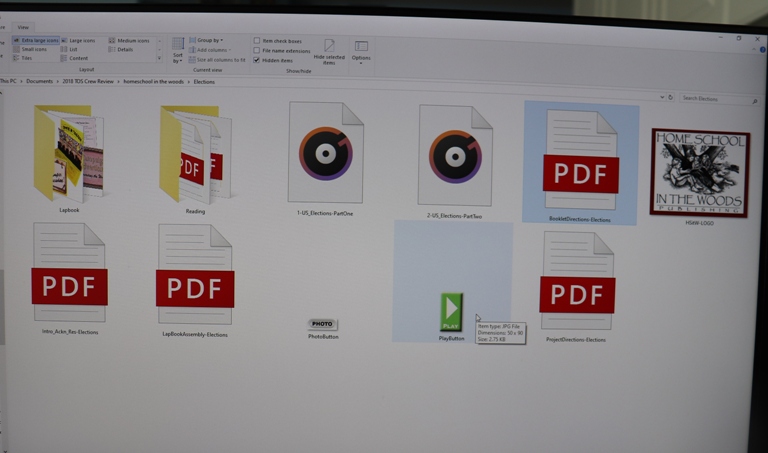 I love learning this way! We start with listening to the audio and then we do a project. At the end we take all the projects and them together to create a keepsake lapbook. This lap-pak combines reading, listening, and hands-on fun together to cement the information in their minds and hearts.
The first thing we did was put together our information booklet with the red cover. We had to print all the pages together and fold them in half. We read through the booklet. We also listened to the audios while we worked on our project.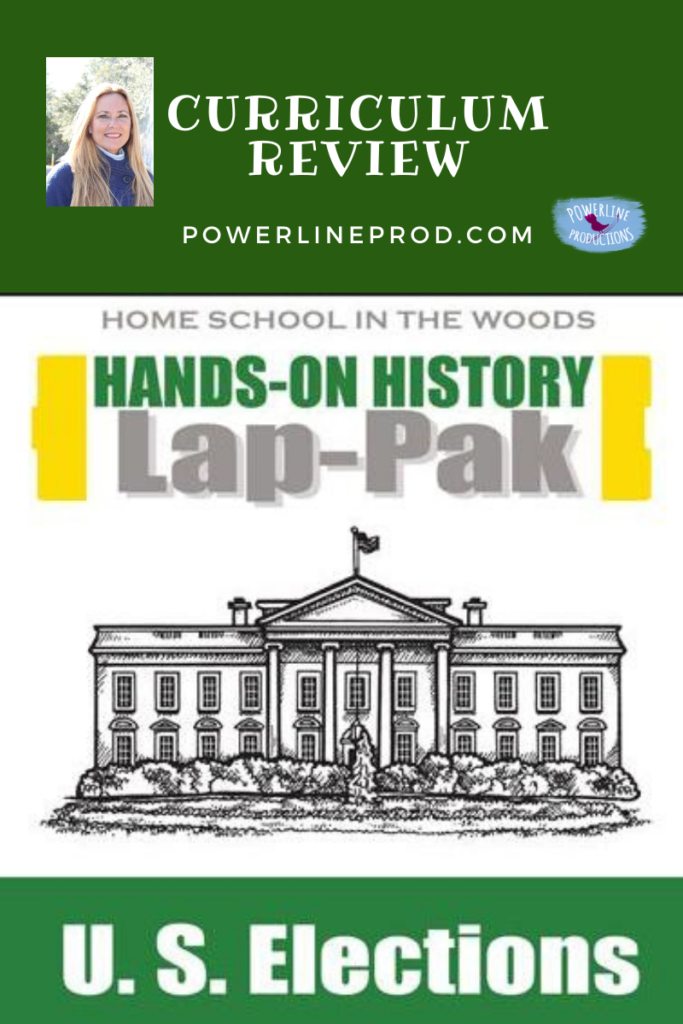 Our first project was the Different Forms of Government. We filled out the information after cutting our the two separated pieces and coloring them with colored pencils.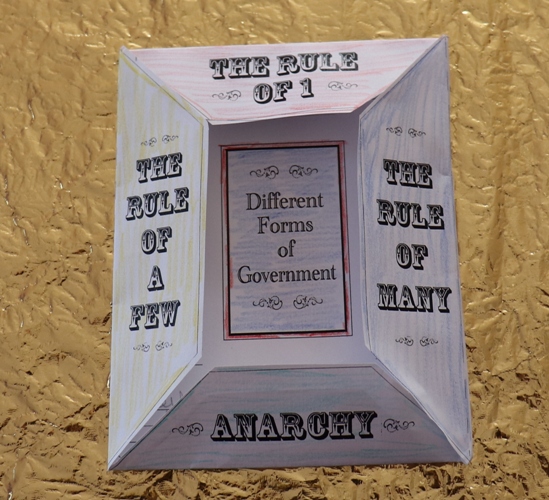 Our next project was The Three Branches of Government. We cut, pasted, and put together a super-cute booklet for the lapbook.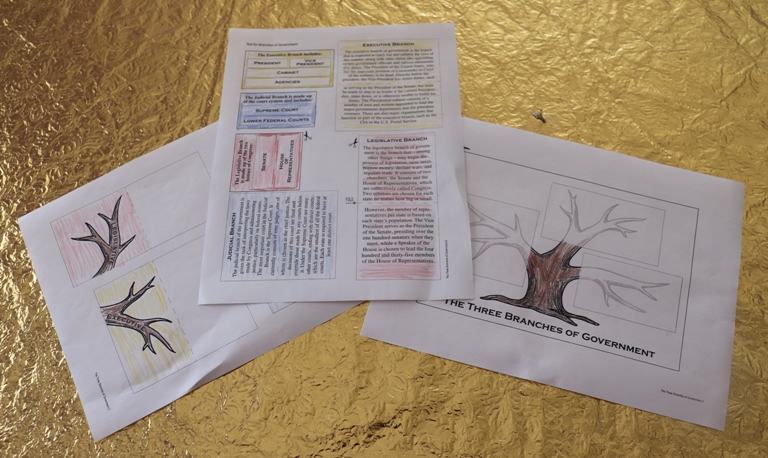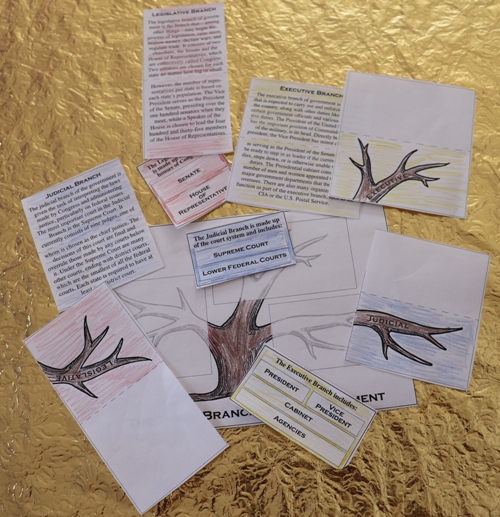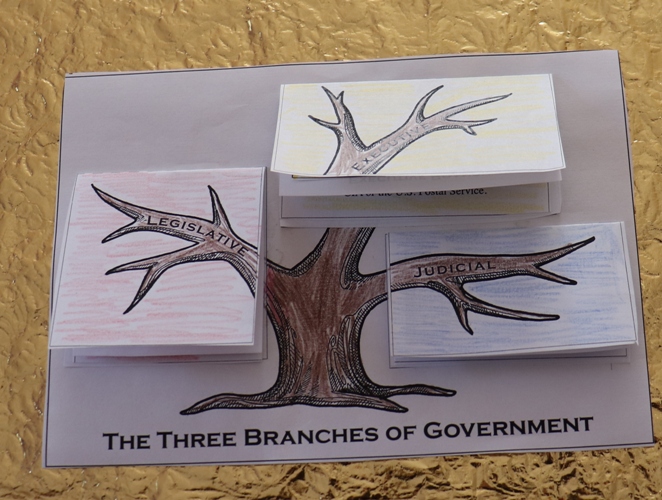 Our third project was a Campaign Advertising one. This was fun–creating our own campaign slogans like "One Nation Under God" and "For Such a Time as This!"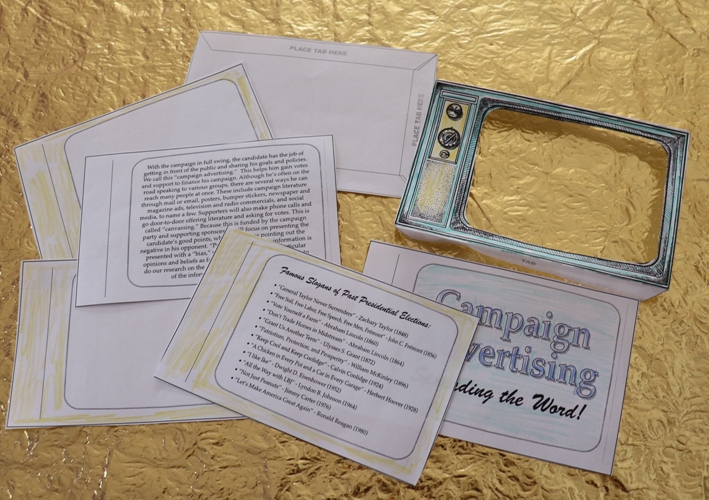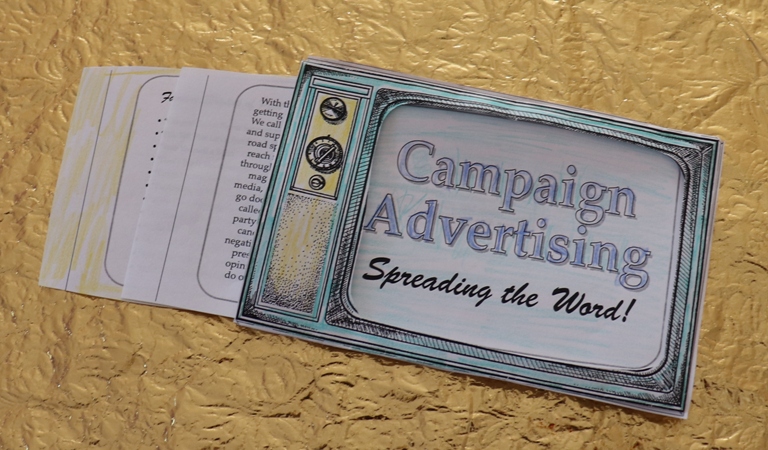 All 3 projects were super-easy to do. We used colored pencils, scissors, a glue stick, and a pencil for writing. Yet, they looked so professional when we were finished. We loved them!
This YouTube video from Amy Pak of Homeschool in the Woods, Lap-Paks, Activity-Paks, and Activity Studies is helpful for using resources like The U.S. Elections Lap-Pak.
Home School in the Woods makes learning history and government fun! Their projects are like lapbooks on steroids! They are attractive, detailed, and easy-to-use. The timelines and maps are beautiful!
I especially appreciate the very detailed instruction to put together the booklets and the lapbook.
But there is more than just beautiful projects and timelines to put together. There is meat! The audios are well done and packed with information. The US Elections audio jumps right in to the the definition of elections and why they are important. From there, they move into forms of government and the history and structure of our American government. Next, the speaker tackles the election process itself. I realized that the information on the audio is the same as in the booklet but since some of my kids are auditory learners, we listened and read.
I have enjoyed using Home School in the Woods premium products to add hands-on fun to our history studies. What fun! I highly recommend this company in general and the US Elections Life-Pak in particular.
I also love Amy Pak's blog, Words from the Woods, at Home School in the Woods. Here are 2 of my favorites: Charlotte Mason and Hands-On History and Adding Living Books to Your Homeschool.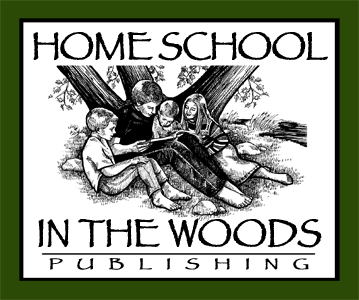 You can learn more about Home School in the Woods at Facebook, Twitter, Instagram, and Instagram.
You can read more reviews about this U.S. Elections Lap-Pak and other premium products from Home School in the Woods here.
I also want to encourage you to check out The Old Schoolhouse's Review Crew Blog. You can read reviews on all kinds of homeschooling products for all ages.
Until next time, Happy Homeschooling!
Meredith Curtis