Disclaimer: I recieved a FREE copy of this product through the HOMESCHOOL REVIEW CREW in exchange for my honest review. I was not required to write a positive review nor was I compensated in any other way. All opinions I have expressed are my own or those of my family. I am disclosing this in accordance with FTC Regulations.
C.S. Lewis is one of my favorite writers, but I knew very little about him until I read C.S. Lewis: Master Storyteller from the Christian Heroes, Then & Now Series from YWAM Publishing. I read the book and then passed it on to a teenager who loved it as much as I did.
I have enjoyed many other biographies in this series, but the C.S. Lewis biography was unique. Yes, it was a biography revealing the life of an honorable man who loved the Lord, but it also included each of his books in the biography so I learned what was going on and what motivated to write such classics as The Screwtape Letters, Surprised by Joy, and Mere Christianity (a collection of radio broadcasts).
Unfortunately, Lewis had a distant relationship with his father and lost his mother when he was young. God blessed him, though, with a deep abiding friendship with his brother Warren. They both had vivid imaginations that led to creative play as children. When they grew up, they still had the desire to go on long explores throughout England. I love that adventurous spirit!
I loved this brotherly friendship. In a day when there is so much division, it was a breath of fresh air.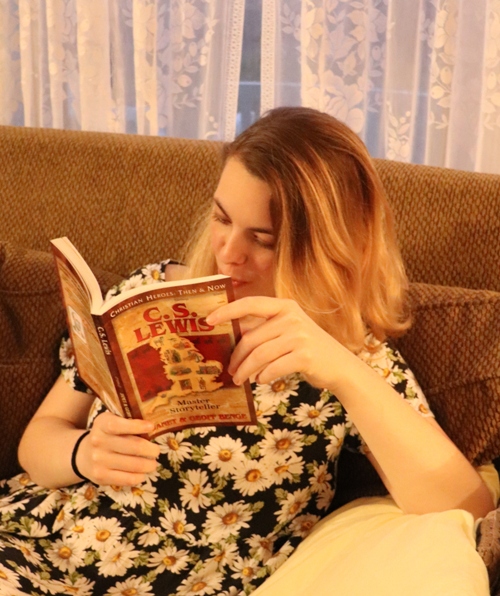 I also didn't realize that Lewis served as a soldier in World War I and tried to serve in World War II, but an old wound rendered him unable to do so. When he was in training for the first war, he developed a close friendship with a young man and his family. They agreed to take care of each others families if either one died. Sadly, his friend died. Amazingly, Lewis cared for his mother until her death. It was beautiful to see him serve this woman in the pages of this book. I was touched by his genuine faith that showed itself in good deeds.
Well written and easy-to-read, I feel now like a know the very private life of C.S. Lewis. This review has been a real treat for me. Now one of my favorite writers is alive to me as a Christian man with such a beautiful testimony.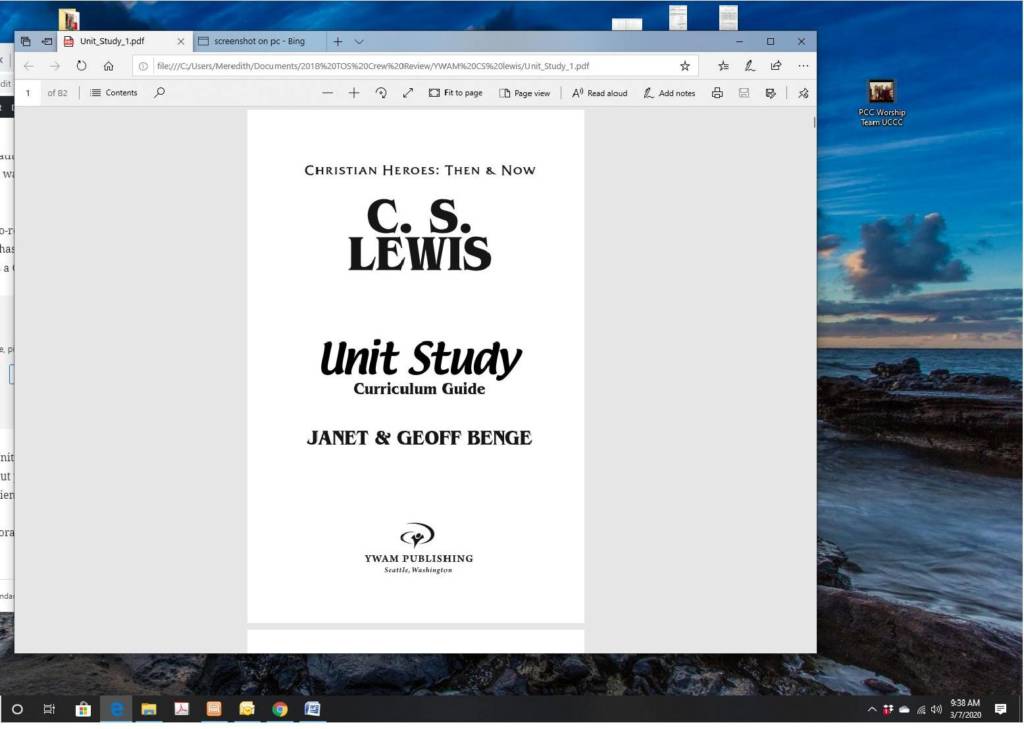 We used C.S. Lewis: A Unit Study Curriculum Guide to enrich our reading experience. It worked out perfectly since we are already studying the 20th Century History this year. In C.S. Lewis's life, he experienced many of the events we were learning about.
We were able to incorporate the following subjects:
Bible
History
Geography
Essay Writing
Creative Writing
Reading Comprehension
Public Speaking
Dram
Art
There was so much to do in this unit study curriculum guide that there was no way to do it all! We answered the comprehension questions aloud. We watched The Lion, The Witch, and the Wardrobe and researched Oxford University. We mapped the United Kingdom and created a radio drama. We also planned a pretend walking tour of England and enjoyed a proper British tea. We've yet to do the writing assignments. That's next.
One of my favorite parts of the unit study curriculum guide was the extensive list of resources in the back. I would like to come back to C.S. Lewis and use these resources and the unit study curriculum guide to do a proper unit study of C.S. Lewis–he led an extraordinary life of scholarship and servanthood.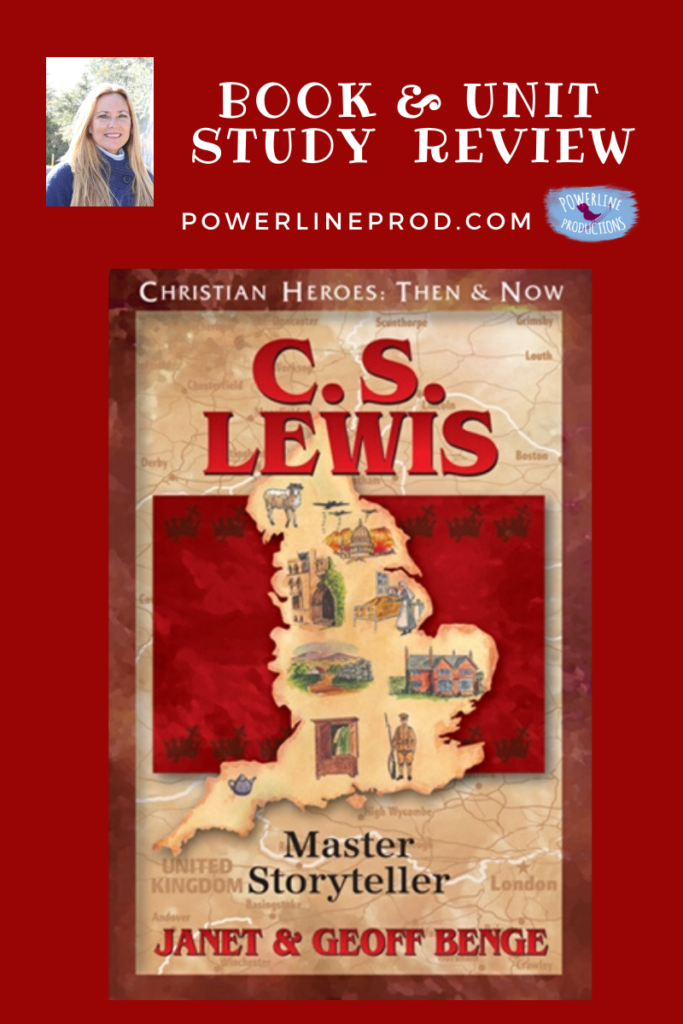 YWAM Publishing has two biography series: Christian Heroes Then & Now and Heroes of History. There are also versions for Young Readers and unit study curriculum guides that go along with the biographies. What I love is that when you are reading about these amazing men and women, you learn about their faith and relationship with Jesus. That is so inspiring!
Along the way, I have learned so much about history from these biographies, too.

I have been shopping at YWAM Publishing for years. They have great products on missions, missionaries, history, and geography. And I like their sales!
You can check out YWAM Publishing on Facebook, Twitter, Instagram, and Pinterest.
Would you like to learn more about C.S Lewis: Master Storyteller and other books in the Christian Heroes: Then & Now series? You can read more reviews from the TOS Review Crew here.
I also want to encourage you to check out The Old Schoolhouse's Review Crew Blog. You can read reviews on all kinds of homeschooling products for all ages.
I highly recommend this book! You will be inspired by C.S. Lewis's life and faith! In fact, I recommend you collect all the books in the series!
Until next time, Happy Homeschooling!
Meredith Curtis