Disclaimer: I recieved a FREE copy of this product through the HOMESCHOOL REVIEW CREW in exchange for my honest review. I was not required to write a positive review nor was I compensated in any other way. All opinions I have expressed are my own or those of my family. I am disclosing this in accordance with FTC Regulations.
"Wait! Don't open that!" I was too late–Rusty had opened Math Sprint–The Mental Math Game from Byron's Games, a new educational game I was excited to review.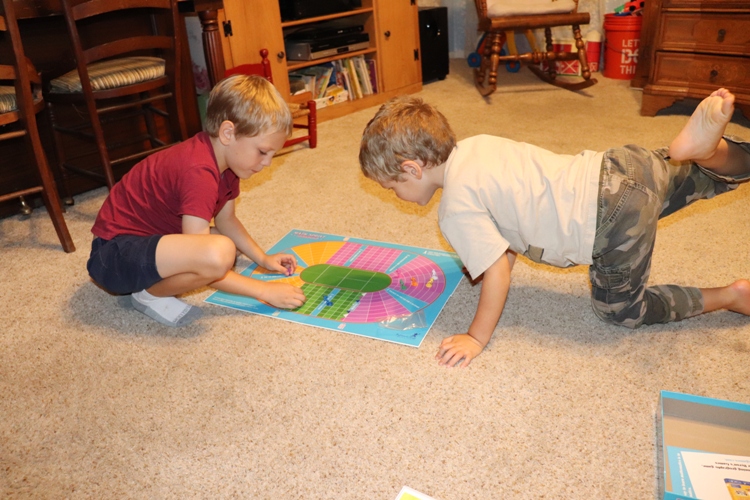 My entire family fell in love instantly with the little runners in bright cheery colors. These little game pieces race around the track while players answer math questions. The rules are simple, but the kids loved it! Look how bright and colorful the game board is!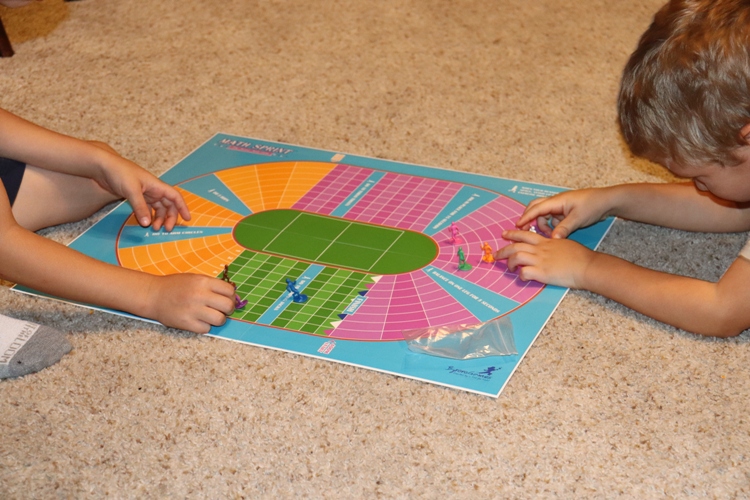 As a homeschool mom, I want my kids to enjoy math, not just endure it. Games are a great way to inspire students to excel at math! This game is so fun and my grandkids enjoyed answering the math questions. They don't realize they are learning math, as well as building logic skills.
You can choose the set of cards based on your children's math level. I used different cards for the different players since they were of such a wide age group.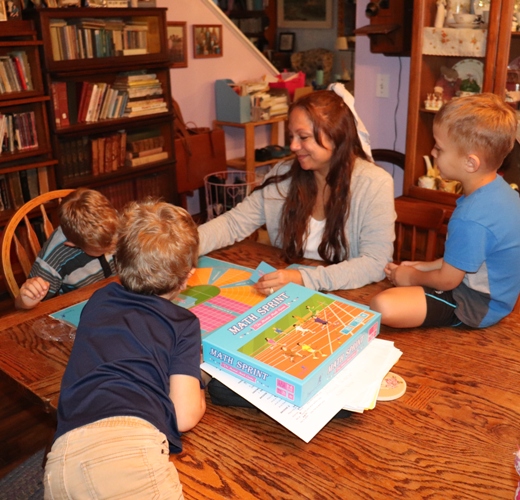 The rules are super simple! Every time you answer a question correctly, you advance your runner on the board. Up to 8 players can play, competing individually or you can have teams.
This game is perfect for homeschool families, family nights, homeschool co-op classes, and schools. I played this game with several kids and ALL of them loved it! I honestly was surprised by how much the kids enjoyed it because I knew how much they were learning while they played, but they were just so excited to answer the math problems and move their little runners.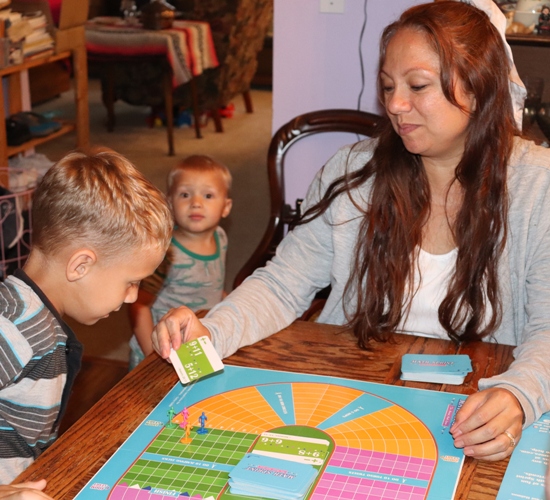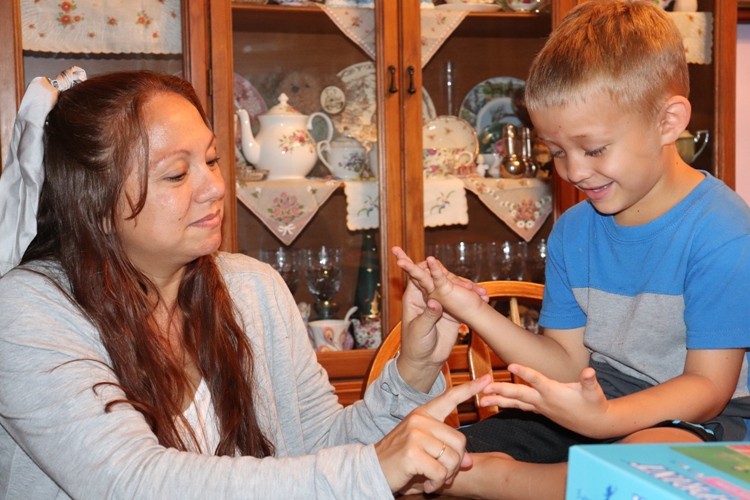 The game comes with gameboard, runners game pieces, and 258 cards. Each card has 2 math problems on it from beginner addition to advanced word problems.
If you want to put the FUN back in math, you have to get this game!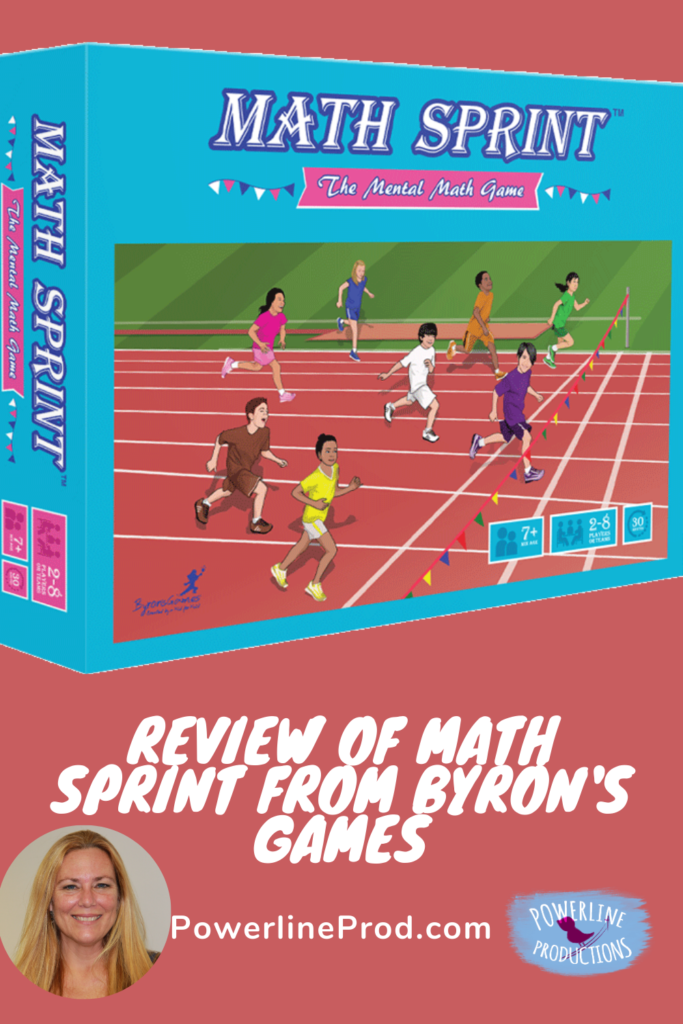 You can play 3 ways:
100 Meters Short & Sweet — help kids learn learn number patterns, patterns, and place value
200 Meters — more of a challenge for elementary and older!
400 Meters of Mastery — middle school and up! Add challenge cards and word problems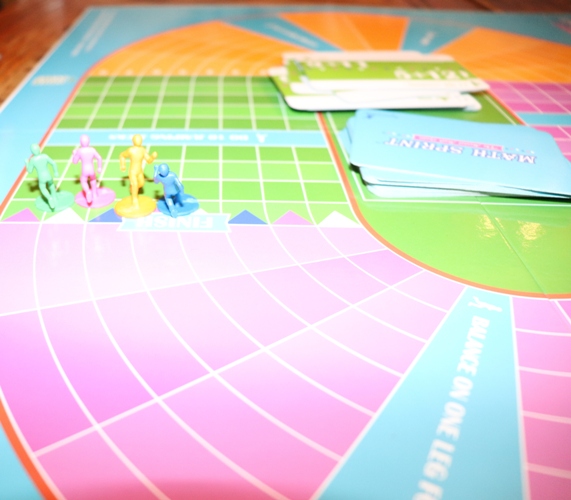 After playing with one mom and her kids, she said to me, "This makes me want to brush up on my multiplication tables! Yes, that's what I love about this game–it makes math fun and kids (and teens and adults) want to learn more!
You can find Byron's Games on Facebook, Instagram, and YouTube.
I reviewed another wonderful game from Byron's Games: Continent Race. You can read my review of Continent Race HERE! This is a fun way to learn geography!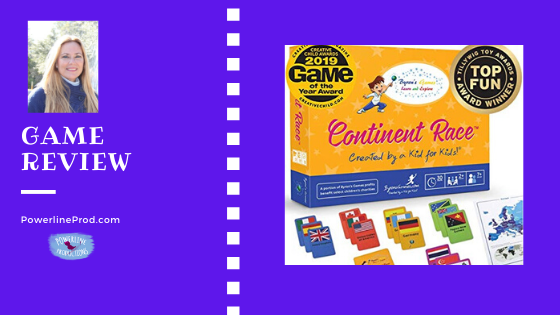 Would you like to read more reviews on Math Sprint? You can read more reviews from the TOS Review Crew HERE!
I also encourage you to check out the Review crew blog HERE! You will find reviews of so many different homeschool resources. I love knowing what's out there and hearing what other Moms think about the products.
Until next time, Happy Homeschooling!
Warmly,
Meredith Curtis