Disclaimer: I recieved a FREE copy of this product through the HOMESCHOOL REVIEW CREW in exchange for my honest review. I was not required to write a positive review nor was I compensated in any other way. All opinions I have expressed are my own or those of my family. I am disclosing this in accordance with FTC Regulations.
The bright beautiful cover of 4th Grade – Building Life Castles from Positive Action Bible Curriculum cheered me up as soon as I saw it! But this Bible curriculum with the pretty cover had amazing content to take fourth grades deep into God's Word and principles.
There are 3 brand-new fourth editions: Building Life Castles 4th Edition for Fourth Graders, Possessing the Land for Fifth Graders, and Winning the Race for Sixth Graders. I was excited to review Building Life Castles 4th edition for 4th graders, perfect for use at home, in homeschool co-ops, and in Sunday school. I reviewed the student workbook and the teacher's manual.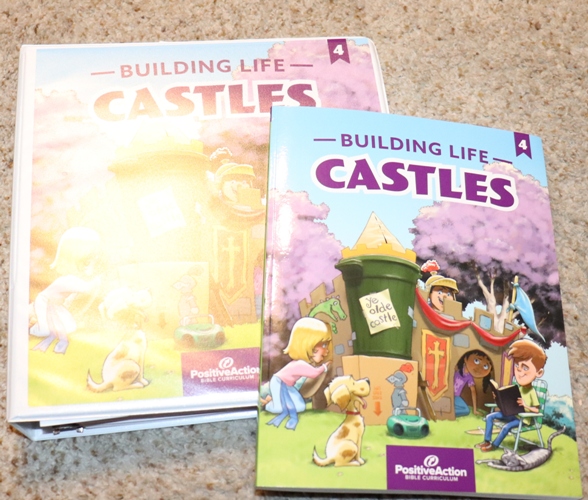 Designed for 4th graders, we ended up using it successfully with an age-integrated setting. Working at home is great, but it also works with a small group of 4-10 year olds in our church Sunday school class.
At home, I love the way the lessons are set up and the bright cheery pages. The packaging of this material is appealing to children which impacts their desire to learn.
Using it at Sunday school meant just reading things aloud, asking questions, and writing on the board. No pretty pages! However, we discovered that the content is awesome! Of course, we should just get books for all the students!
The content is explaining in simple, easy-to-understand terms. It makes sense to kids! Completely Bible-focused, I felt encouraged in my own walk with the Lord to be reminded of timeless truths.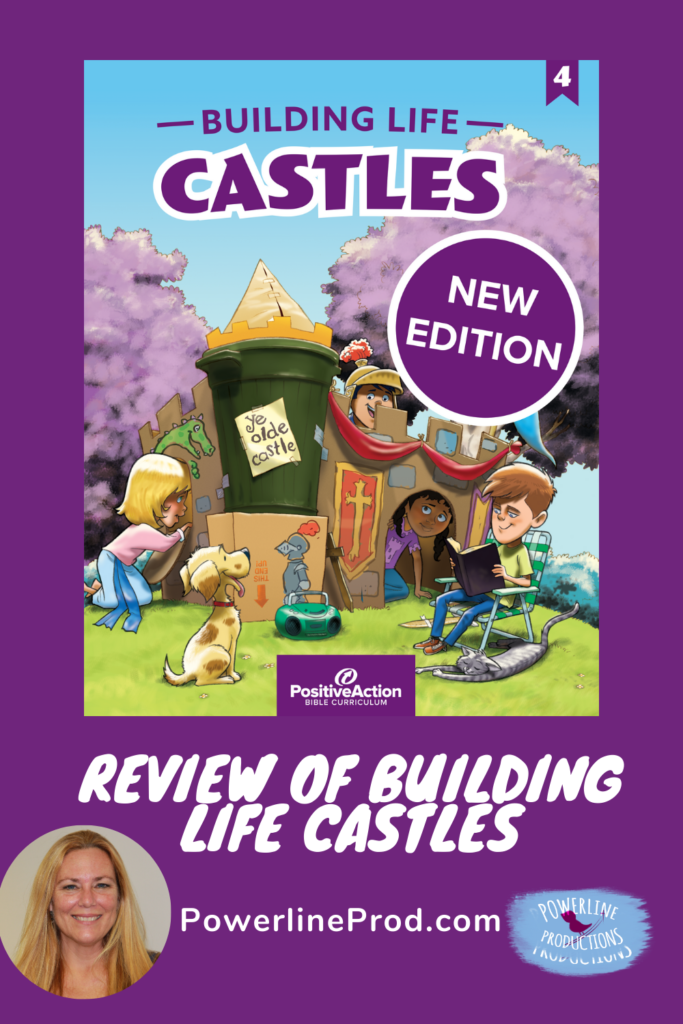 I found the Teacher Manual to be really helpful. In addition to content and learning objectives, it contained notes that gave me ideas to teach my student. I loved the vocabulary. That made our Bible class feel official! Almost all lessons contain a character trait activity where children can put into practice what they are learning. There is also a takeaway for each lesson.
I didn't use the quizzes, but they are a great addition to the course. There is also a list of Scriptures to memorize and hymn lyrics to add singing to Bible time.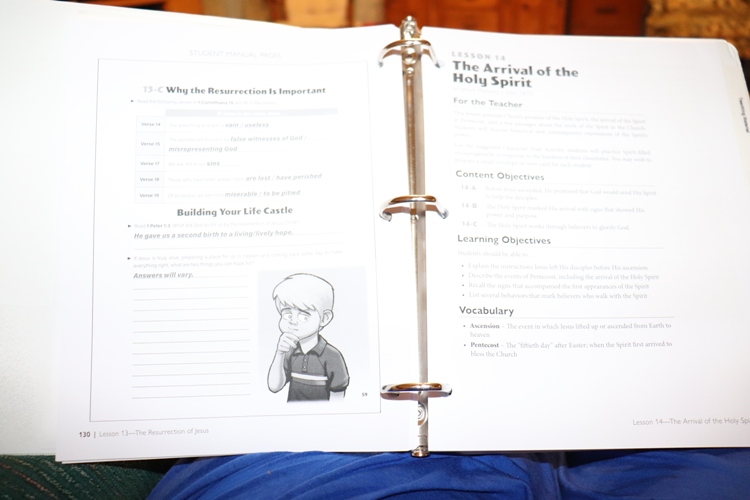 With 35 weekly lesson, the content of Building Life Castles is divided into 4 parts:
Life and Ministry of Jesus Christ (lessons 1-13)
Work of the Holy Spirit in Believers (lessons 14-17)
Godly Character (lessons 18-28)
Life & Ministry of Apostle Paul (29-35)
The lessons often led to prayer and/or deeper discussions. You can see a page below from one of our lessons.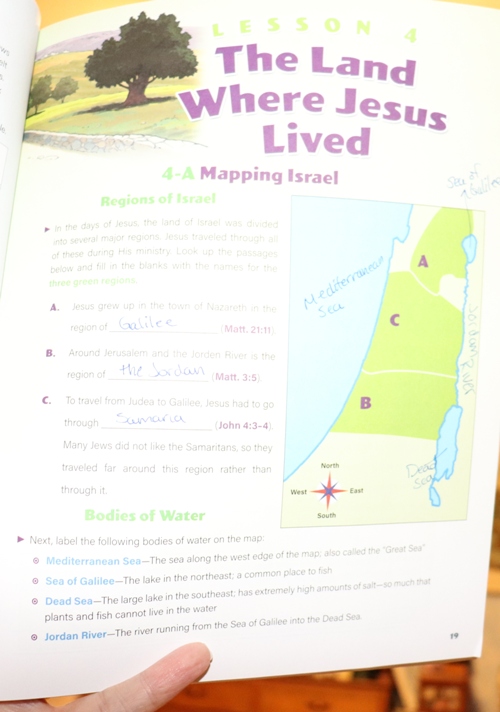 I encourage you to check out Positive Action Bible curriculum for K-4 to Sixth Graders. Starting with God's Love, and moving on to learn about His character, promises, and faithfulness, students study passages in the Old and New Testament.
Students could work independently in the higher graders and this curriculum would also work well in a group setting.
You can find Positive Action Bible Curriculum on Facebook.
Do you want to read additional reviews about Positive Action Bible Curriculum, read more reviews from the Review Crew HERE!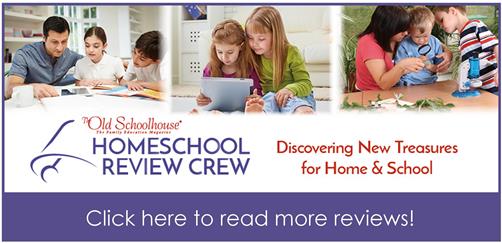 I also encourage you to check out the Review crew blog HERE! You will find reviews of so many different homeschool resources. I love knowing what's out there and hearing what other Moms think about the products.
Until next time, Happy Homeschooling!
Warmly,
Meredith Curtis