Disclosure: This blog post may contain affiliate links from my participation in the Amazon Service LLC Associates Program. I receive a small commission at no cost to you when you make a purchase using my link.
At our house, we love to curl up under a blanket and watch a Christmas movie with the whole family.
We have family favorites that we watch year after year. We have seen many of these movies over and over again through the years. Some are inspirational and some are hilarious fun!
All are packed with festive holiday cheer and music that makes the troubles of the world seem distant for a short time.
Nothing says Christmas like curling up under a blanket and watching a Christmas movie.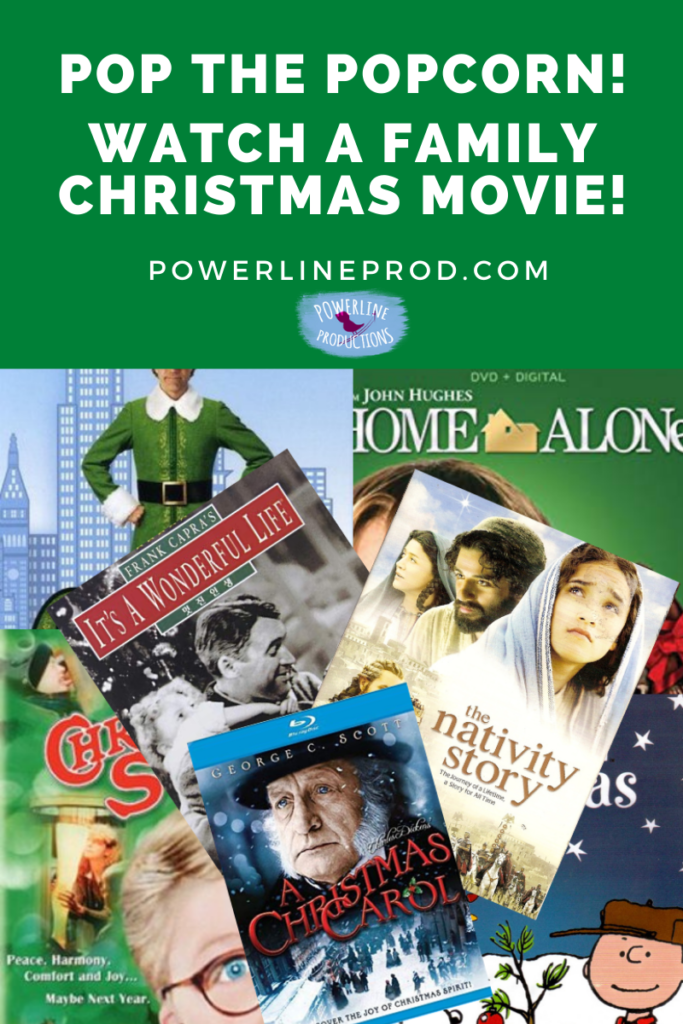 As Christmas rolls around again year after year, we find ourselves wanting to see these old favorites once again.

So, pop the popcorn, heat up the hot chocolate, and get ready to hear about some wonderful Christmas movies that the whole family will enjoy!
It's a Wonderful Life!
It's a Wonderful Life never grows old. It is the timeless story of a man who feels like a failure, but is actually a true success! Step back in time and watch George go through high school, college, the Great Depression, World War II, and finally come to a breaking point on Christmas Eve. But, the love of family, friends, and an angel named Clarence pulls him though. I laugh and cry every time I watch this movie.
Purchase It's a Wonderful Life at Amazon.
The Nativity Story
I love this movie! The Nativity Story is the story of Mary and Joseph as they find out their world has been turned upside down. There is a tenderness to this movie that is so heartening and inspiring. I love the characters of Mary and Joseph. It's a reminder that God uses ordinary people and ordinary circumstances to accomplish HIS purposes!
Purchase The Nativity Story at Amazon.
The Chosen: The Story of the First Christmas
Simon, a disabled shepherd, ponders the meaning of the Messianic prophecies and ends up being part of the most miraculous birth in history!
Purchase The Chosen: The Story of the First Christmas at Amazon.
A Charlie Brown Christmas
I grew up on Peanuts cartoons and always felt so sorry for Charlie Brown. In A Charlie Brown Christmas, though, Charlie Brown nails it at the end of the movie when he reads the Christmas story from the Bible. A very sweet movie for all ages!
Purchase A Charlie Brown Christmas at Amazon.
A Christmas Story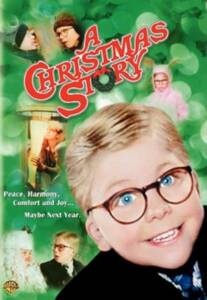 A Christmas Story is set in the 1950/1960s era of wholesomeness. Since I grew up in the 1960s, it brings back so many memories! My kids love it, too! Ralphie wants a Red Ryder BB Gun, but Mom is worried he'll shoot his eye out. This movie is hilarious and our family has so many lines memorized! We laugh through the whole fun! Great family fun movie!
Purchase A Christmas Story at Amazon.
White Christmas
The setting: a Vermont inn.
The plot: veterans saving their former commander from financial ruin.
The highlight: the songs! Especially when Bing Crosby sings!
Purchase White Christmas at Amazon.
Home Alone
Home Alone is another silly movie with a little boy who gets left behind when his parents head to Paris for Christmas. If you have a large family, the chaos will ring true and isn't every mother's fear that her child would be left behind. While Mom is hitching a ride with a polka band to get home to her beloved son, the little boy is shopping, cooking, ordering pizza, and defending his home from robbers. Super cute movie!
Purchase Home Alone at Amazon.
Hallmark 12-Movie Christmas DVD Collection
Snuggle up with a warm blanket and a box of tissues if you like Hallmark Christmas movies. This collection is sure to please the Hallmark Christmas movie fan!
Purchase Hallmark 12-Movie Christmas DVD Collection at Amazon.
A Christmas Carol
A Christmas Carol is my husband's favorite movie and his favorite version is the one with George C. Scott. This classic tale by Charles Dickens has been made into numerous movies, even cartoons. Its timeless message shines through in this version of a "Scrooge" who is converted from selfishness to genuine love for his fellow man.
We also like the Mickey Mouse version for younger children.
Purchase A Christmas Carol at Amazon.
Elf
For a zany fun-filled movie, watch Elf together. When a human in raised by the North Pole elves, there comes a time when he realizes he's not an elf. This movie follows Buddy the Elf's visit to NYC to find his real dad.
Christmas with the Kranks
Christmas with the Kranks is a hilarious movie starring Tim Allen and Jamie Lee Curtis. With their daughter doing charity work in South America, the couple plans to take a cruise for Christmas and opt out of all their usual Christmas traditions.
But, there has to be a twist! Their daughter tells them she is coming home with her brand new fiance so he can experience a traditional American Christmas. The Kranks have to get everything ready for their daughter in 24 hours. This is such a funny movie!
Purchase Christmas with the Kranks at Amazon.
Dr. Seuss' How The Grinch Stole Christmas Movie
Jim Carey will have you laughing through this fun-filled movie with the Grinch, Lucy-Loo, and the Whos in Whoville. When the Grinch steals Christmas will the materialistic Whos find the true meaning of Christmas?
Purchase Dr. Seuss' How The Grinch Stole Christmas at Amazon.
Celebrate Christmas
In December, we like to take a break from the routine of school and enjoy a Christmas unit study! You can check our Christmas unit studies out HERE!

Until next time, Happy Homeschooling & Merry Christmas!
Warmly,
Meredith Curtis