For years I have taken one week each summer and planned out the entire school year. Setting aside this week enables me to stay on target for the whole year. It is worth the time and mess to tackle the year all at once.
"Oh, no! It's that time of year again already?" my husband grimaced.
"Don't worry. It's only one week." I smiled brightly.
"It feels like a lot longer," he sighed.
"Let's have pizza tonight," one of my children interjected. "I love this week. We get to eat out!"
Some folks prefer to plan a week at a time and that's fine. For those who are interested, read on and learn my strategy for lesson planning the entire year in one week.
Set Aside a Week; Warn the Family; Gather Materials
The first thing to do is to warn the entire family. You will not be available this week to cook, do extra projects, or drop everything for any reason except blood and fire.
If you can afford it, have hubby drive through a different fast food joint each night. If not, make meals ahead and freeze them. Pull them out of the freezer each morning to thaw and put them in the oven later in the day.
The first step is to gather all your materials. That includes books, CDs, videos, workbooks, and anything else you use to homeschool. And, of course, a notebook or your laptop for laying out the year.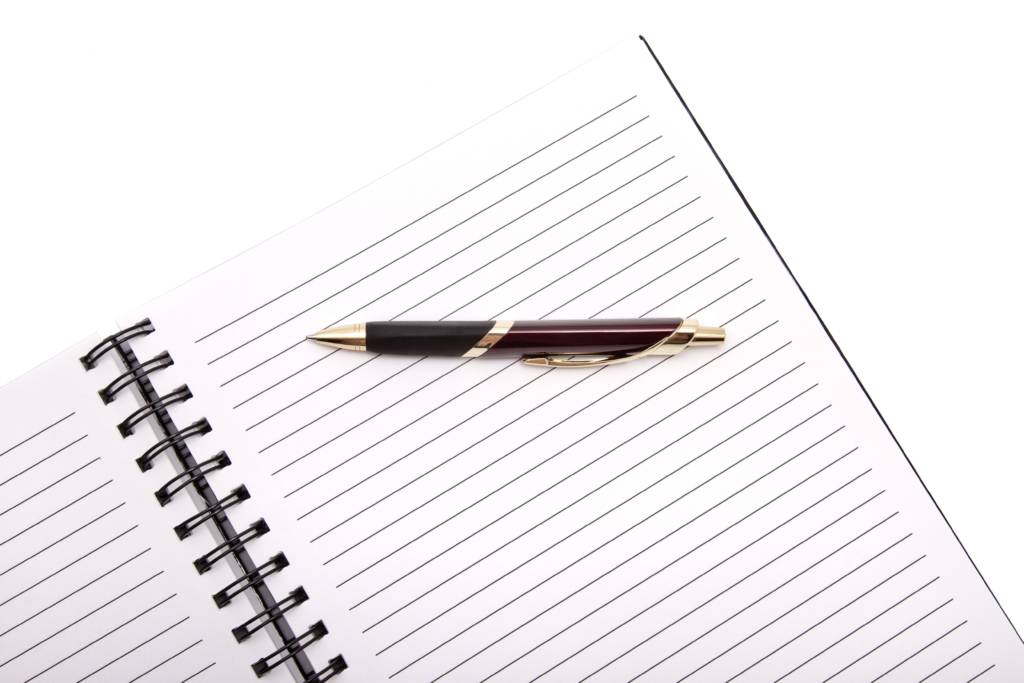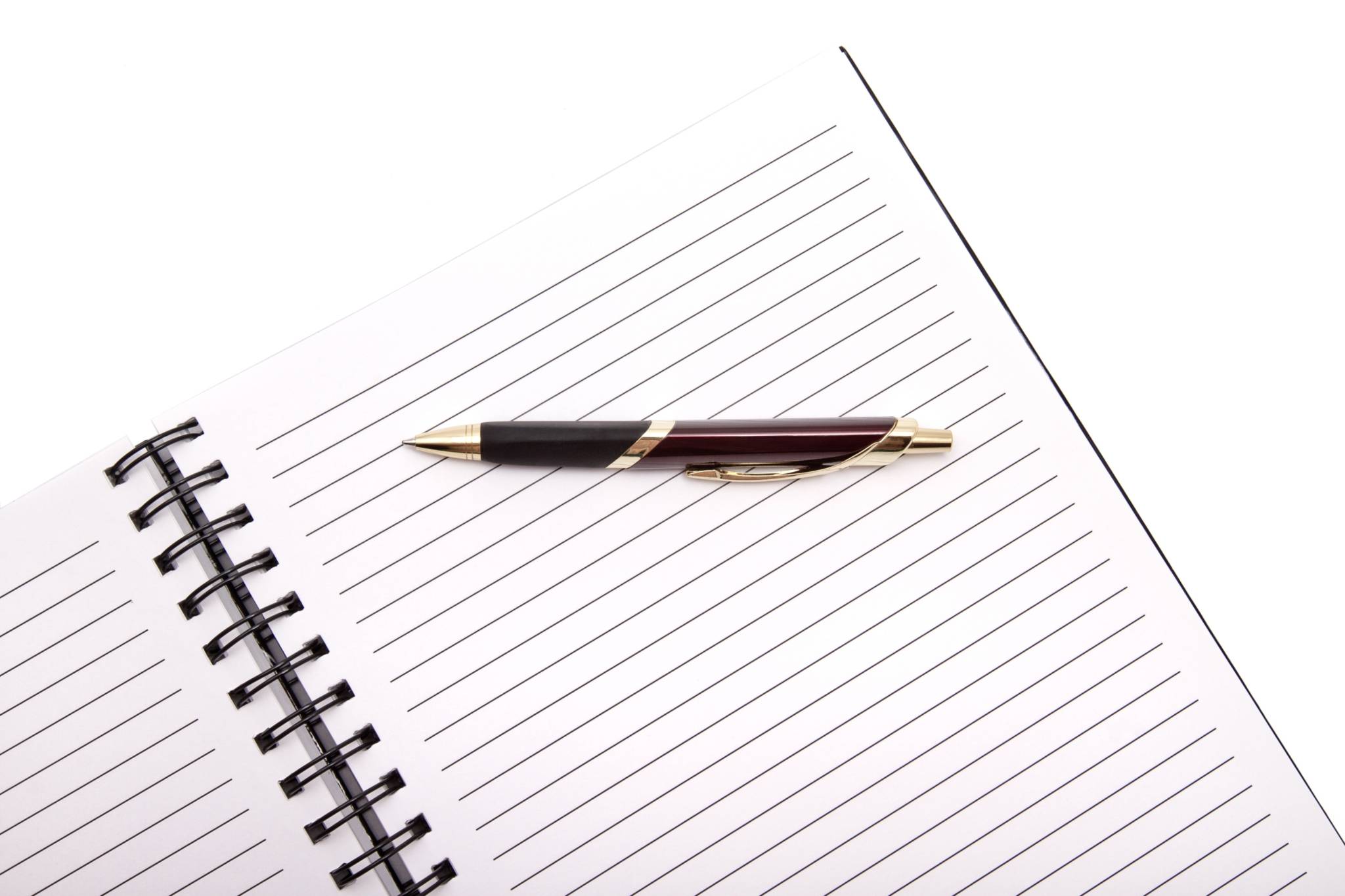 Craft a Schedule
Start with a tentative schedule for the school year. We used to homeschool from September through the end of April, but in high school, we needed to continue through May.
Think about commitments to church, family, co-ops, and field trip plans.
Next, subject any vacations, holiday breaks, or breaks you might need for special occasions.
Finally, subject one more week in the fall and one more week in the spring. This is a buffer week in case something comes up or you get behind. I have found these buffer weeks invaluable for effective scheduling because the bottom line is: life happens! You might as well plan for it.
Write Out All Subjects & Materials
Next list out all subjects and materials for each child. We often do things together so there is a lot that overlaps.
If you are doing family unit studies, you will only have one list.
I will give you three examples of this list I make each year.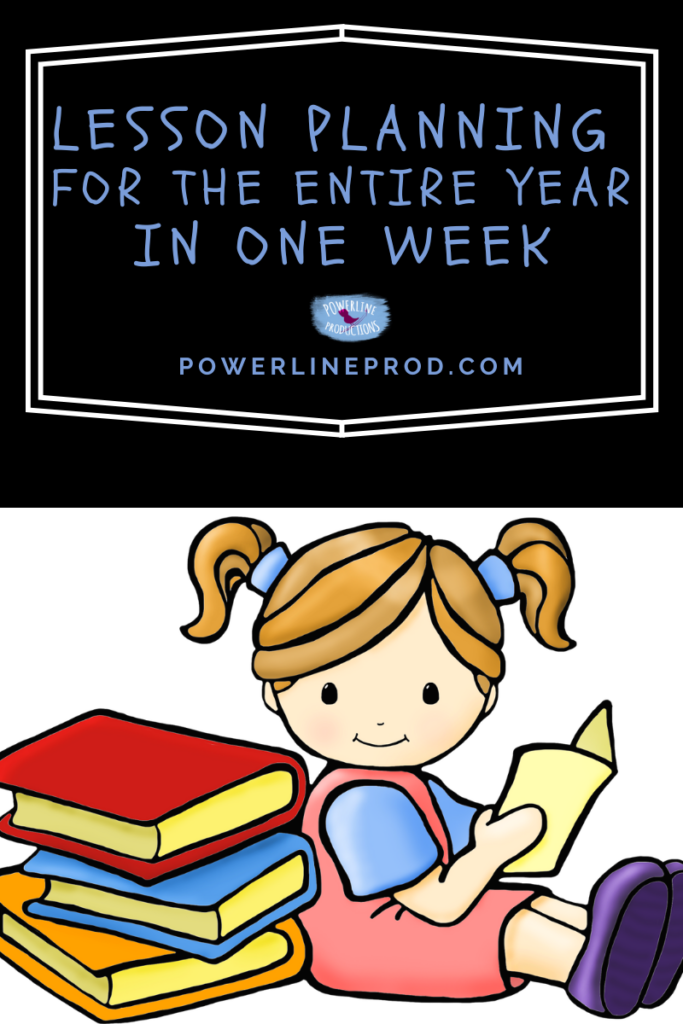 Subjects & Materials Example #1
Bible–Friendship devotions
Character—see above
Reading—Historical fiction for unit study
Writing—unit study
Language Arts—unit study (handwriting, vocabulary, spelling) & Easy Grammar for grammar
Research—unit study
Mathematics–Bob Jones Math 4
Verbal Communication—unit study
Science—unit study
History/Geography—unit study
Foreign Language—none this year
Art—unit study
Music—unit study
Life Skills—daily life
Physical Education—YMCA sports
Four Unit Studies:  Colonial America (history); Weather (Science); Baseball (history & science), & Trains (history & science)
Subject & Materials Example #2
Bible—devotions with Dad
Character—see above
Reading—British literature
Writing–Understanding Writing
Language Arts–Editor in Chief for grammar (nothing for handwriting, vocabulary, spelling this year)
Research—famous British leader for support group biography & history fair
Mathematics–Math-U-See
Verbal Communication—monthly presentation in coop, speech at biography & history fair
Science—library books & "living books" on animals/one a week
History/Geography—British history
Foreign Language—none this year
Art—craft projects related to British history
Music—listen to music of Isaac Watts, Charles Wesley, Handel during history
Life Skills—car repair and maintenance with Dad
Physical Education—field day once a month with co-op
Unit Study:  British history/literature
Subjects & Materials Example #3
Bible–How to Study Your Bible for Kids! and Wrong Way, Jonah
Character—family devotions with a focus on kindness, tact, listening, & good manners
Reading—books from Travel God's World Geography reading lists
Language Arts—Copy Scripture verses for handwriting; Wordly Wise for vocabulary; Building Spelling Skills for spelling; & Easy Grammar for grammar
Research—Report on Spain for Geography & report on roses for homeschool support group science fair
Mathematics–Math-U-See
Verbal Communication—speech on Spain at homeschool support group geography fair
Science–From Stars to Shining Seas
History/Geography–Travel God's World Geography
Foreign Language–Switched on Schoolhouse Spanish I
Art—drawing/sketching of landforms, mapping for Travel God's World Geography
Music—piano lessons
Life Skills—daily life & cooking class with mom
Physical Education—soccer at the YMCA
Subjects & Materials Example #4
Plan by Subject
Now look at each book, textbook, and workbook. How many chapters? Pages? Lessons?
Look at your schedule. Divide by the net number of weeks. The net number of weeks in your year is the total weeks in your school year minus vacations, holidays, and buffer weeks.
Here are two examples of finding out how many lessons to do each day and week.
Example #1
Mystery of History Volume I (36 weeks with 3 lessons per week)

Pretend that your School year is August through May with two weeks off in the fall, three weeks off at Christmas, two weeks off in the spring, two weeks of "catch up" = 34 weeks.

You have six extra lessons if you do three lessons a week. Two weeks during the school year, you will have to double up lessons. Look through the book and decide which two lesson sets will work best. Or you could drop two weeks from the textbook.
Example #2
Saxon Math Algebra 2 (129 lessons)

Pretend that your school year is September to end of April with two weeks off at Christmas, a week in the fall and a week in the spring which gives you 28 weeks.

You only need 26 weeks to complete this book if your child does five lessons a week. You can give her two weeks off in December or let her end math two weeks early, in the middle of April. Or she can have ten weeks where she only has to do four lessons a week instead of five.
Write Up Lesson Plans
The only thing that is left is to write it all up.
You could make a master list for yourself or make individualized schedules for each child. I made individualized schedules for each child of all their subjects week by week so they could check it off easily and put it in a folder. For high schoolers, I put each subject in a folder.
And your family will love that you can put all the books and materials away so they can see the dining room table again.
Did we ever get behind? Of course. But, with our buffer weeks, it was easy to catch up. Let me know if you try my plan and if it works for you.
Homeschool Resource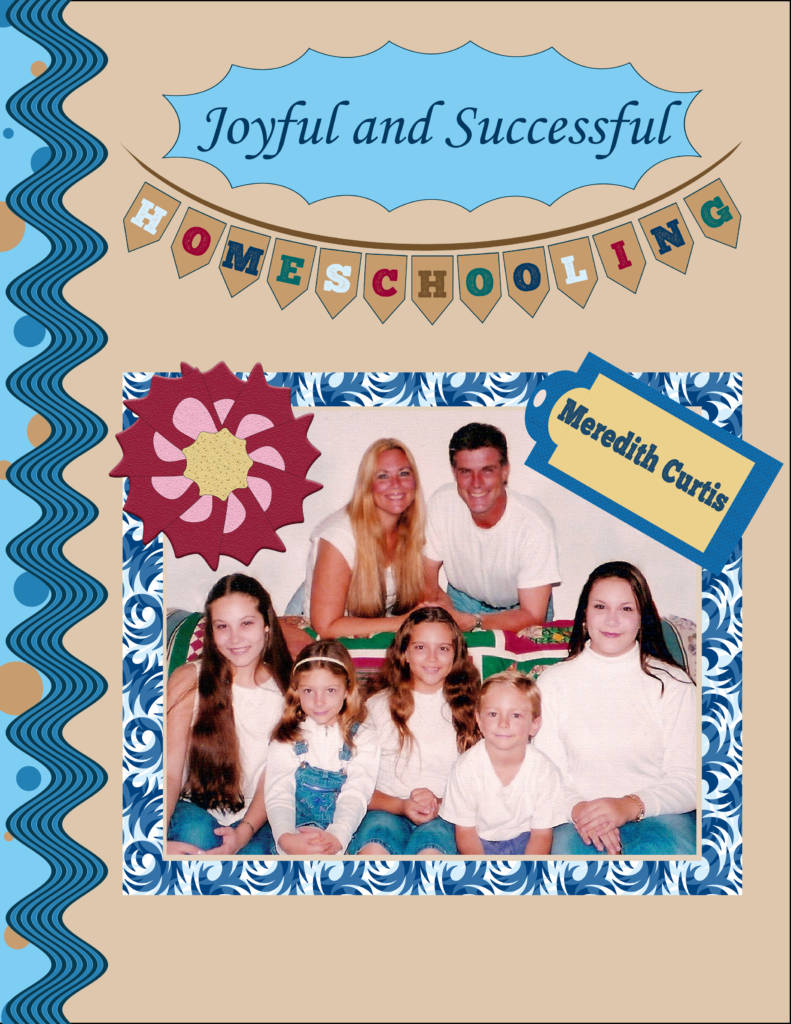 If you are looking for more help with the amazing adventure of homeschooling, you will love Joyful and Successful Homeschooling available at Amazon. The E-book is available right here! Full of tips, practical wisdom, and family stories from a family that's been homeschooling since 1991, Joyful and Successful Homeschooling has been a blessing to many homeschooling families with help on management, how to teach, educational philosophies, family dynamics, learning styles, how to keep your home running smoothly, and help to teach each subject with curriculum suggestions. 
Until next time, Happy Homeschooling!
Warmly,
Meredith Curtis