Disclosure: This blog post may contain affiliate links from my participation in the Amazon Service LLC Associates Program. I receive a small commission at no cost to you when you make a purchase using my link.
Since 1678, Pilgrim's Progress by John Bunyan has delighted readers. This allegory of the Christian life is timeline – folks in every generation can related to Christian's journey from the City of Destruction to the Celestial City along the King's Highway.
Helen L. Taylor has adapted Bunyan's allegory for young children and her abridgment leaves Bunyan's unforgettable story line intact. Helen Taylor, now with the Lord in Heaven, wrote this classic over 60 years ago but is sure to delight today's children.
Now fresh illustrations bring the classic to life for contemporary "travelers." making the characters delightful furry woodland creatures. The illustrations by Joe Sutphin are beautifully done. Whimsical and sure to delight kids of all ages. Joe's artwork fills the pages making the story come alive even more!
Together, Helen and Joe make Pilgrim's Progress accessible to young children in the 21st century. Your little ones will soak up the biblical wisdom and solid theology that storyteller and pastor John Bunyan is remember for.
Illustrations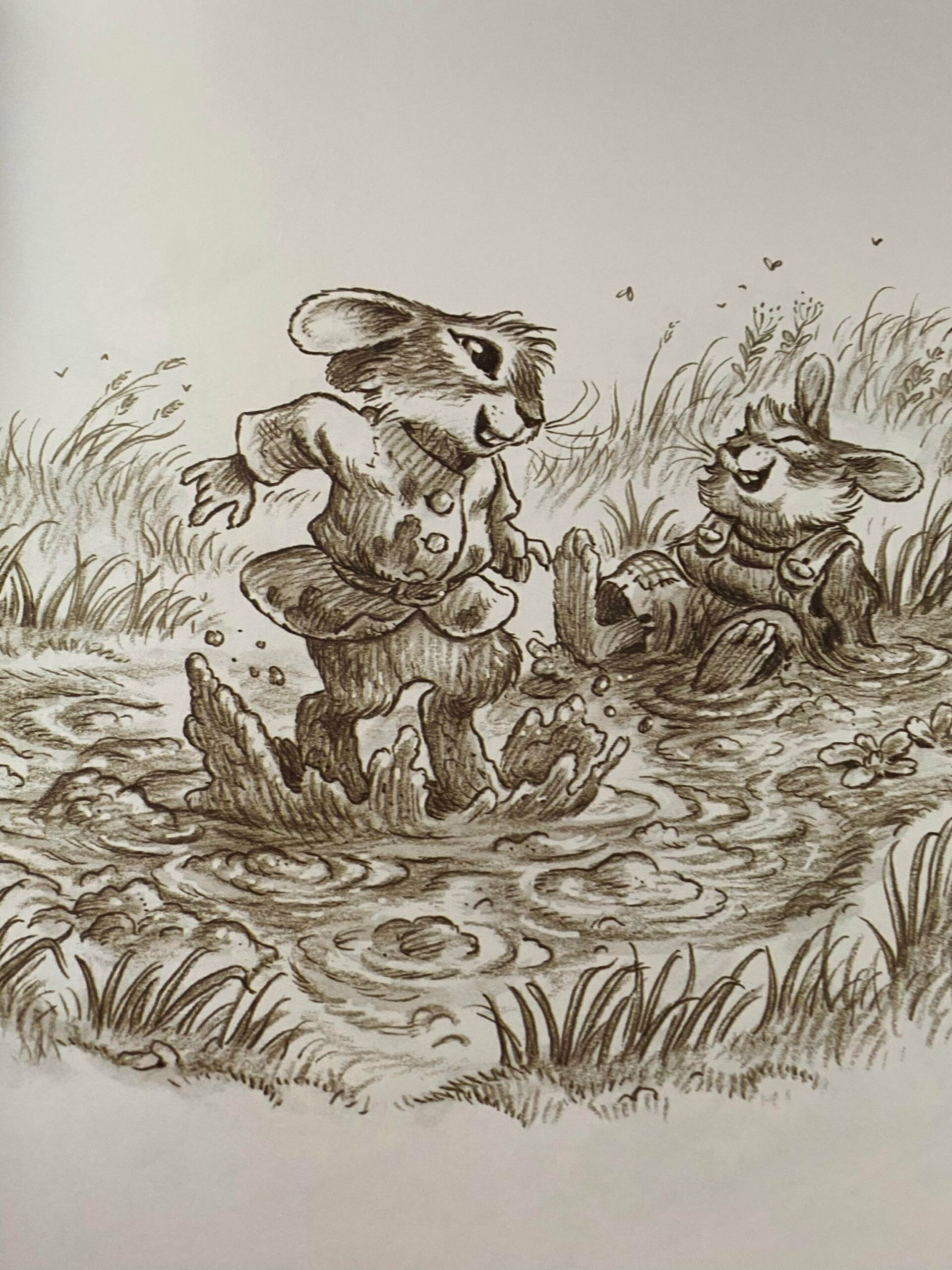 Our Experience with Little Pilgrim's Progress
I purchased Little Pilgrim's Progress for my grandson's eighth birthday. He read the entire book in 2 days and loved it! Now, he is a fast and prolific reader, but not that fast. He was captivated by the story.
Since my grandson liked it so much, his mom decided to begin reading it aloud chapter by chapter to the whole family. What a lovely book!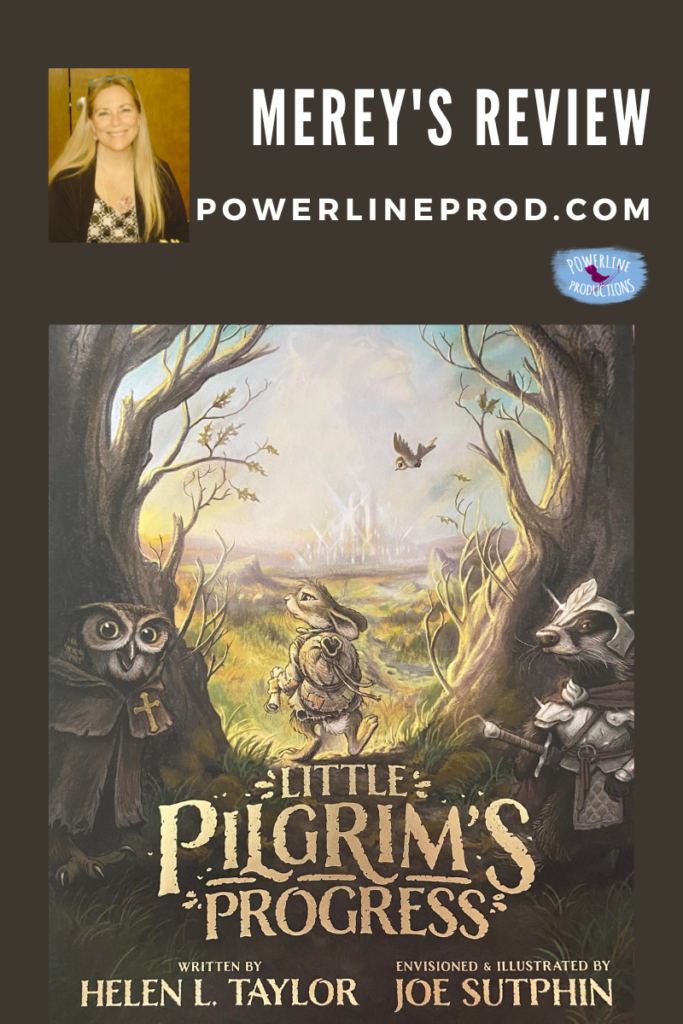 Where to Purchase Little Pilgrim's Progress
You can purchase this edition of Little Pilgrim's Progress at Amazon.
There are several other editions from Moody Publishers with different illustrations that you can purchase at Great Christian Books and other Christian bookstores. However, I like this one best!
How Little Pilgrim's Progress Fits into a Homeschool Day
Little Pilgrim's Progress would make a great read aloud for your morning time basket. Just read a chapter a day to the kids.
Little Pilgrim's Progress is a great addition to upper elementary children's reading list.
You could build a unit study around Little Pilgrim's Progress. Add….
history (English Reformation, John Bunyan, Puritans),
geography (England, map of Christian's journey)
science (woods, forest animals),
Bible (salvation, Kingdom of God, Heaven, Redemption)
Art (paintings through the years of scenes from Pilgrim's Progress)
Crafts (diorama, pilgrim's hats, make a cardboard sword of the spirit, paint a book cover)
watch the movie or cartoon.
What We Liked About Little Pilgrim's Progress
It was true to John Bunyan's work yet accessible to young children. I very seldom like abridged works, but this is so well done!
The illustrations in this edition were delightful!
I like that it's not a small book – it's a great size for reading aloud and showing pictures.
The font was easy-to-read – even for Grandmas and Grandpas.
Who Will Enjoy Little Pilgrim's Progress
For reading on their own, children of all ages, but especially 8-12.
For reading aloud, all ages, but especially children from 6 to 18. It's a perfect family read aloud.
Sunday school teachers can use this for children's ministry for elementary and middle school age children.
More About Little Pilgrim's Progress
Pilgrim's Progress and the Bible were the two books you could be sure to find in every American home in the 1700s and 1800s. I recommend giving it that place of honor in today's Christian homes.
Not only is the story timeless, but Christian, and later Christina's, experience can be understood by believers of all ages throughout all generations. There is a timeless path of maturity that we take from repenting/believing to that final breath that ushers us into the Presence of God. I'm always so encouraged when I read Pilgrim's Progress.
Children who read this book will most likely grow up to want to read John Bunyan's original work before they graduate high school. And they should.
Until next time, Happy Homeschooling!
Warmly,
Meredith Curtis