When it comes to food, nothing says Easter to me like carrot cake, coconut cake, or lemon squares, but I wanted to try something with Jell-O.
Because, after all, it's spring! Spring makes me think of light desserts in pretty colors. Jell-O is perfect for that!
Here is the easy recipe I tried!
You Will Need
Vanilla Yogurt (1/2 cup for each layer)
1 Small Package of Jell-O (for each layer. I used red, yellow, green, blue)
Sweet Cream International Delight Non-Dairy Creamer (1/4 cup for each layer)
Boiling Water (3/4 Cup for each layer)
Whipped Cream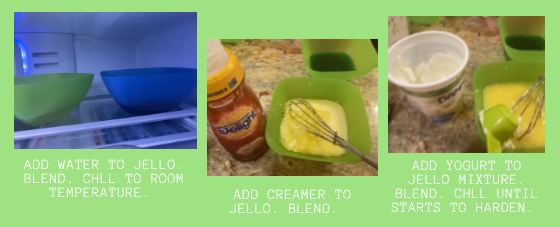 I poured each box of Jell-O mix into a different bowl and one by one I made each layer so it wouldn't gel too fast.
I added water to the red Jell-O mix and whisked it until blended. Then I let it cool in the refrigerator. Once cool, I whisked in the yogurt and creamer. Then I poured a layer of red Jell-O mixture into each layer and let it chill.

While that layer chilled I worked on the next layer. And did the same for each layer.
Then I let the layers chill for an hour.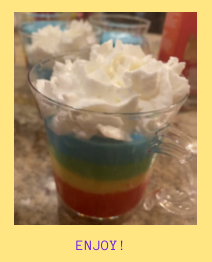 Finally, I added a dollop of whipped cream to each one!
My grandchildren and husband loved them!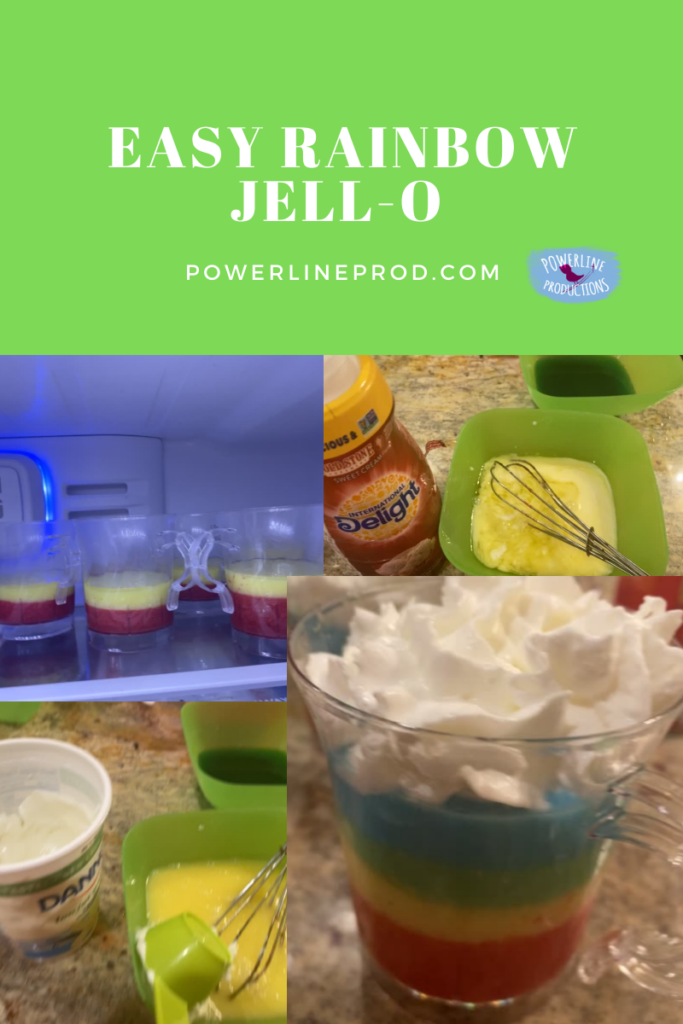 This is such a pretty dessert and so easy to make. Maybe we'll have it for Easter this year instead of cake!
Until next time, Happy Spring!
Warmly,
Meredith Curtis