Family stories change our children's hearts. They can build a sense of family heritage, instill a love of history, and motivate people to learn more about HIS story.
Family Heritage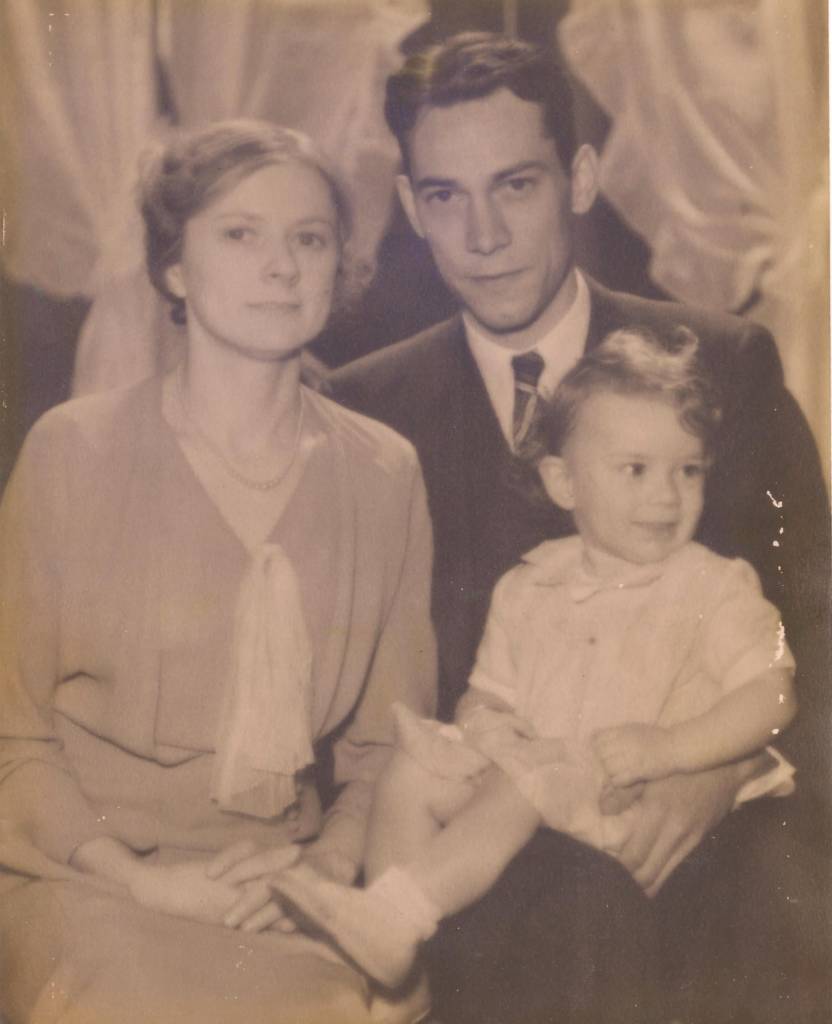 "That's where we met," Gramps pointed to the steps of the English building. He was picking me up from college to bring me home for the weekend in the early 1980s.

"Tell me all about it." I smiled. I had heard that story many times before, but I loved hearing it again. It involved dance cards which I thought was so romantic.

I attended the same college that my grandparents, mother, aunt, and sister attended. Not only did I get my nursing degree, I learned so much about history from all the spontaneous stories that were shared throughout my four years of college by my fellow alums.
The family stories I heard growing up actually made me want to go to the college that so many family members had gone to.
My home is filled with family photos, even of great-grandparents I have never met personally, but feel like I know because I have heard so many stories about them.
Instill A Love of History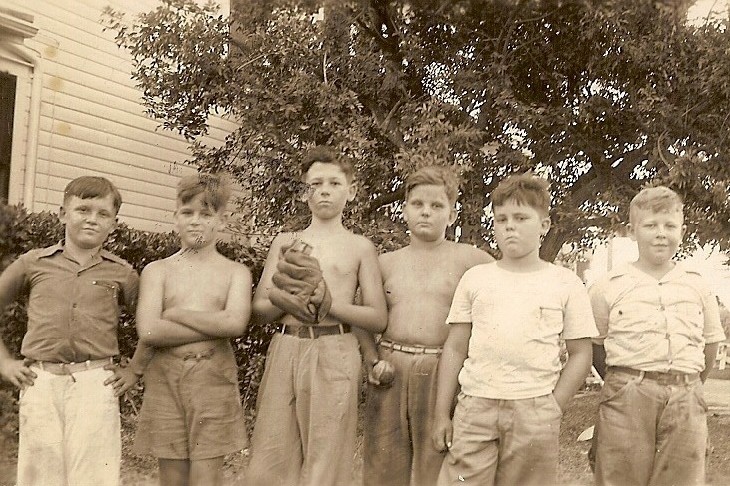 One of my favorite stories from my father is how he rode his pony down First Street on V-E Day. There was an impromptu parade and so much joy. My mother's parents grew victory gardens and bought war bonds. 

My college roommate's father help to conquer Okinawa in World War II. My father-in-law was part of the occupying force in Japan. Both had many stories to tell. 
While history books can be dry and boring (though I hope you use interesting, exciting ones), family stories are always fun! They are so personal. I loved asking questions: What did he say after that? What did you wear? What did you eat? How did you get there?

In my own family tree, I have a varied history of the twentieth century: immigrants from Germany after World War I, farmers, a civil engineer who worked on famous roads and bridges, a physicist who helped design bombs, a great-aunt who were creative in making money during the depression, civil rights marchers, soldiers, a locomotive engineer, sports fans, and homemakers. All had and have their own set of exciting stories to share.
The family stories I have listened to over the years gave me a fascination with twentieth century history. In fact, I listened, researched, and wrote it all down. Yes, I even wrote a textbook that you will find interesting and exciting. It's full of stories! Some of my family stories are in it, too!
How To Discover Your Family Stories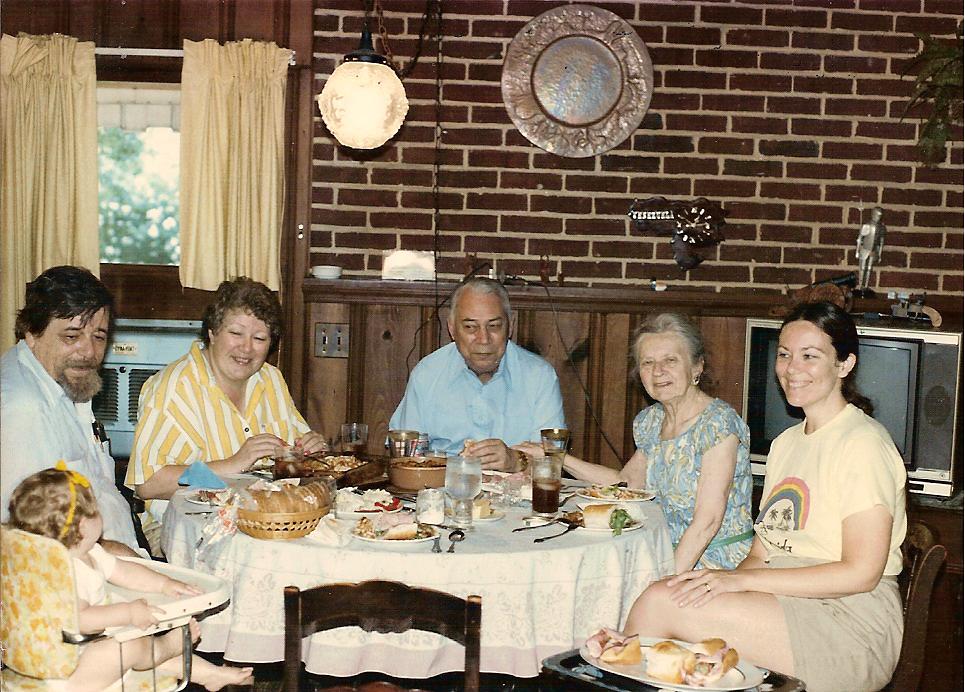 Do you want to discover your family stories?
Next time you are at a family gathering, start asking questions.
Stories are sure to follow.
When you get home, try to remember the details of those stories. Maybe you could write them down. As you hear family stories you will be amazed at much times have changed and at the same time, how much they remain the same.
Learning More about HIS Story
History belongs to the Lord. He is sovereign over nations and though he allows mankind free will, He will ultimately guide history along for His Purpose!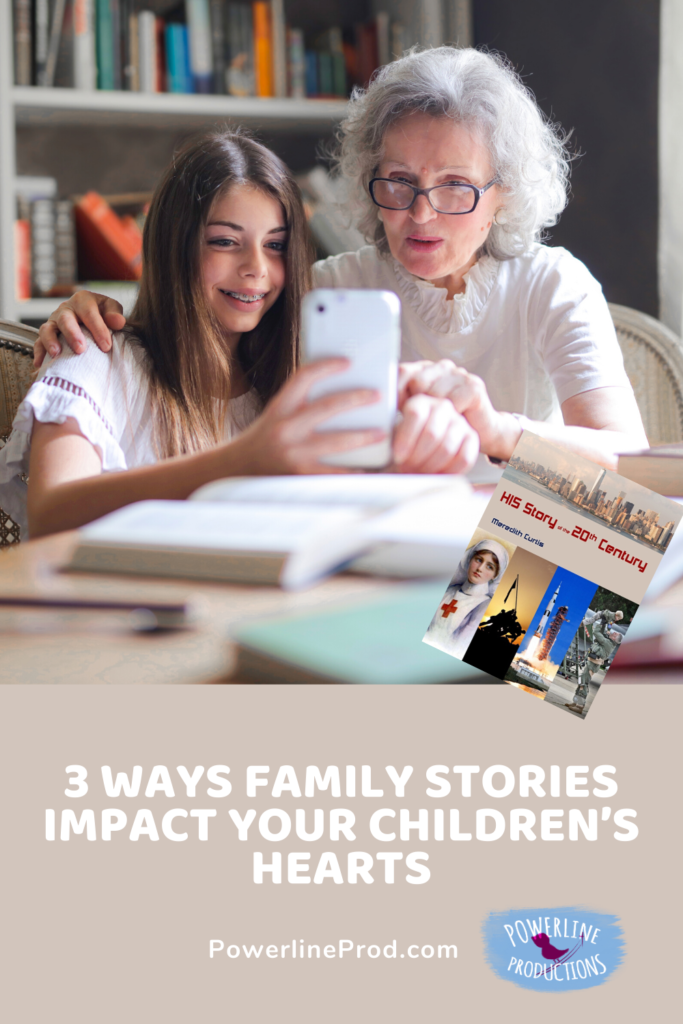 It is so amazing to learn more about history when you know that it has a beginning (Creation), focal point (Jesus), and ending (Jesus' Return). It truly is HIS story!
Family stories led to me appreciating my own family heritage and enjoying history. Finally, it created in my heart a desire to learn more about history, especially the 20th Century where most of the family stories I know took place.
I decided to study 20th Century history with my teens, but couldn't find any textbooks that were filled with stories. There had to be lots of stories behind dry facts!
So, I researched, researched, and researched, eventually creating my own course and writing my own textbook complete with timeline, history labs, and lots of stories about real people. We had so much fun together that I decided to share it with other homeschooling families.
HIS Story of the 20th Century
HIS Story of the 20th Century progresses decade by decade with a fictional vignette at the beginning of each chapter to give you a taste of life in that decade.
While all the basics are covered, you will learn about many people, situations, and historic events that are not normally covered in a textbook including: Welsh Revival, Boxer Rebellion, First & Second Aliyah, Balkan League, Nurse Edith Cavell, IRA, Kirstalinacht, Wernher von Braun, Eric Liddell, Miracle at Dunkirk, Haganah Ship Exodus 1947, Jim & Elisabeth Elliot, Brother Andrew, USS Pueblo, Idi's Amin's Reign of Terror, Roe vs. Wade, Homeschooling, Tienanmen Square, Rwandan Genocide, and Captain Scott O'Grady shot down over Bosnia.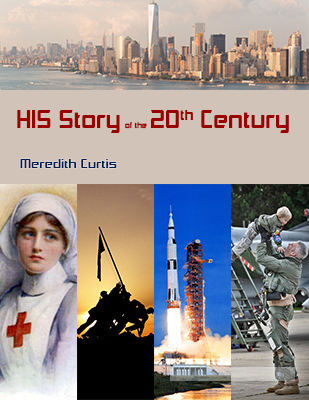 You can purchase HIS Story of the 20th Century at Amazon. The E-book is available at PowerlineProd, PayHip or TeachersPayTeachers. HIS Story of the 20th Century High School Workbook is also available at Amazon with the E-book available at PowerineProd, PayHip or TeachersPayTeachers.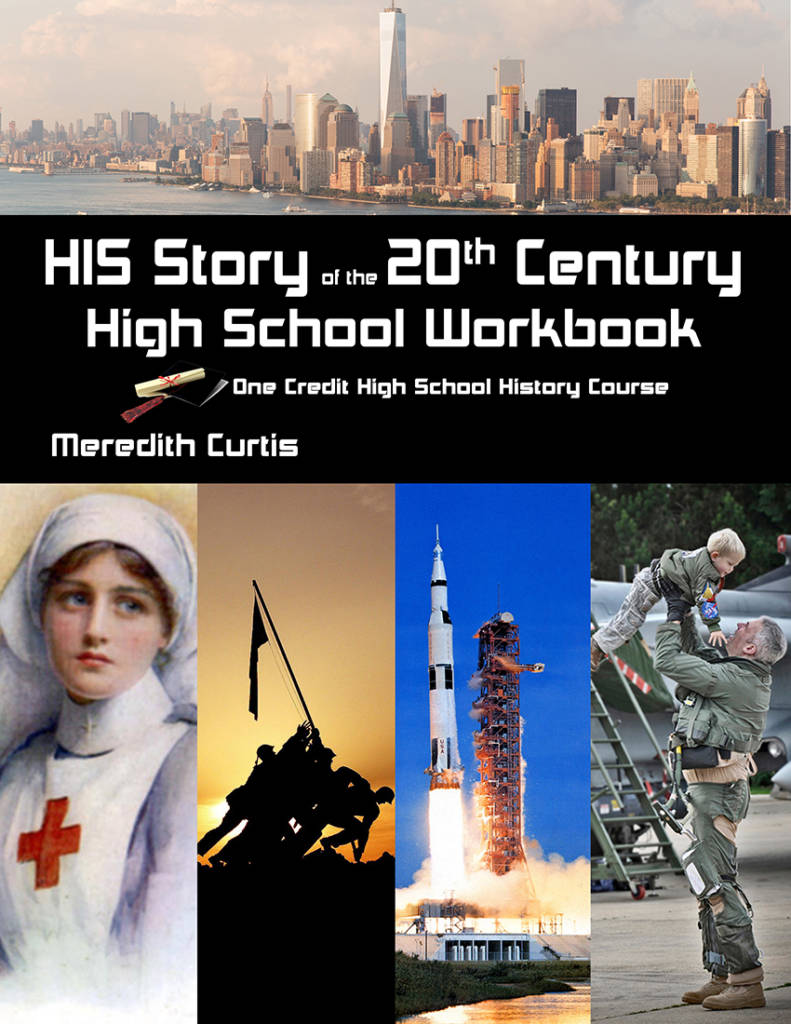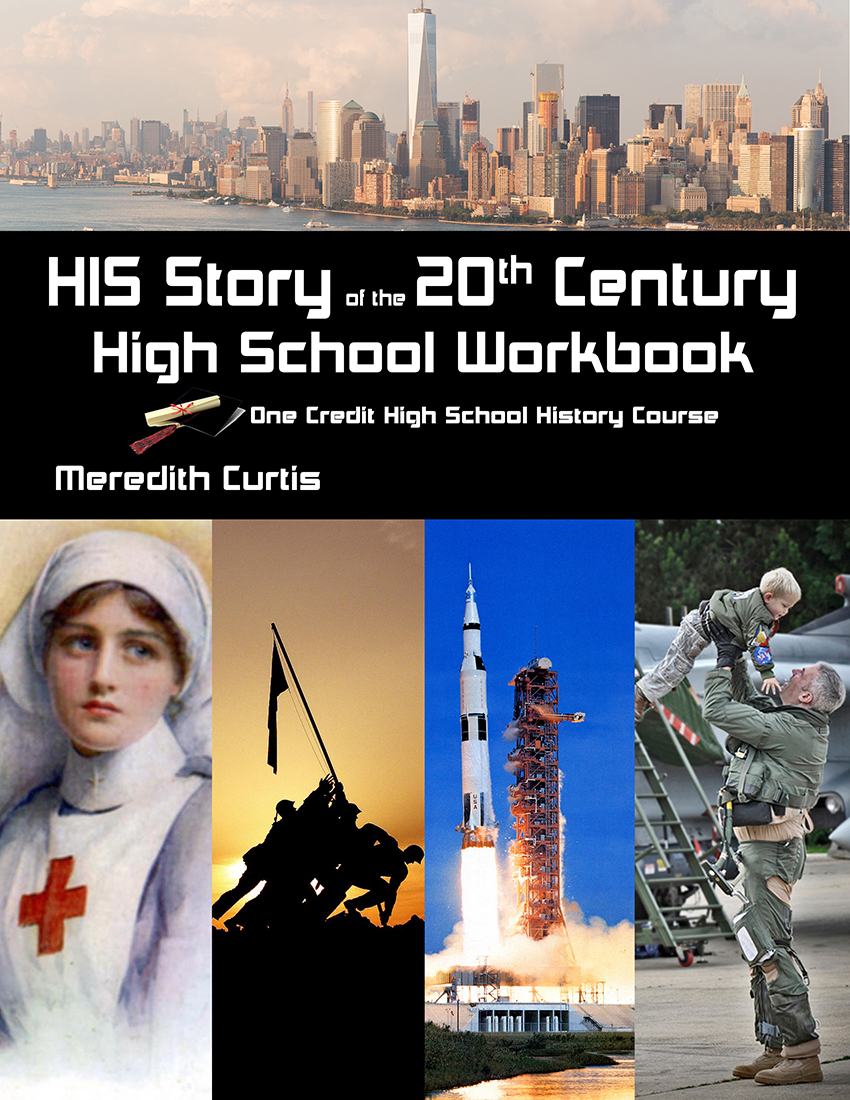 See all the books in the series HERE!
Learn more about HIS Story of the 20th Century HERE!

Don't forget to listen to your family's stories. Please share how family stories have impacted you and your children in the comments below.
Until next time, Happy Homeschooling!

Blessings!
Meredith Curtis