We like to learn history the fun way! The Middle Ages is no exception!
Every time we study the Middle Ages we build a castle of cardboard boxes, practice archery, spend a day at a "monastery", and host a Medieval Feast for all our friends.

Here are the highlights of our recent Medieval Banquet.

​The King of the Medieval Feast was the oldest guy in the co-op and his queen was the youngest girl.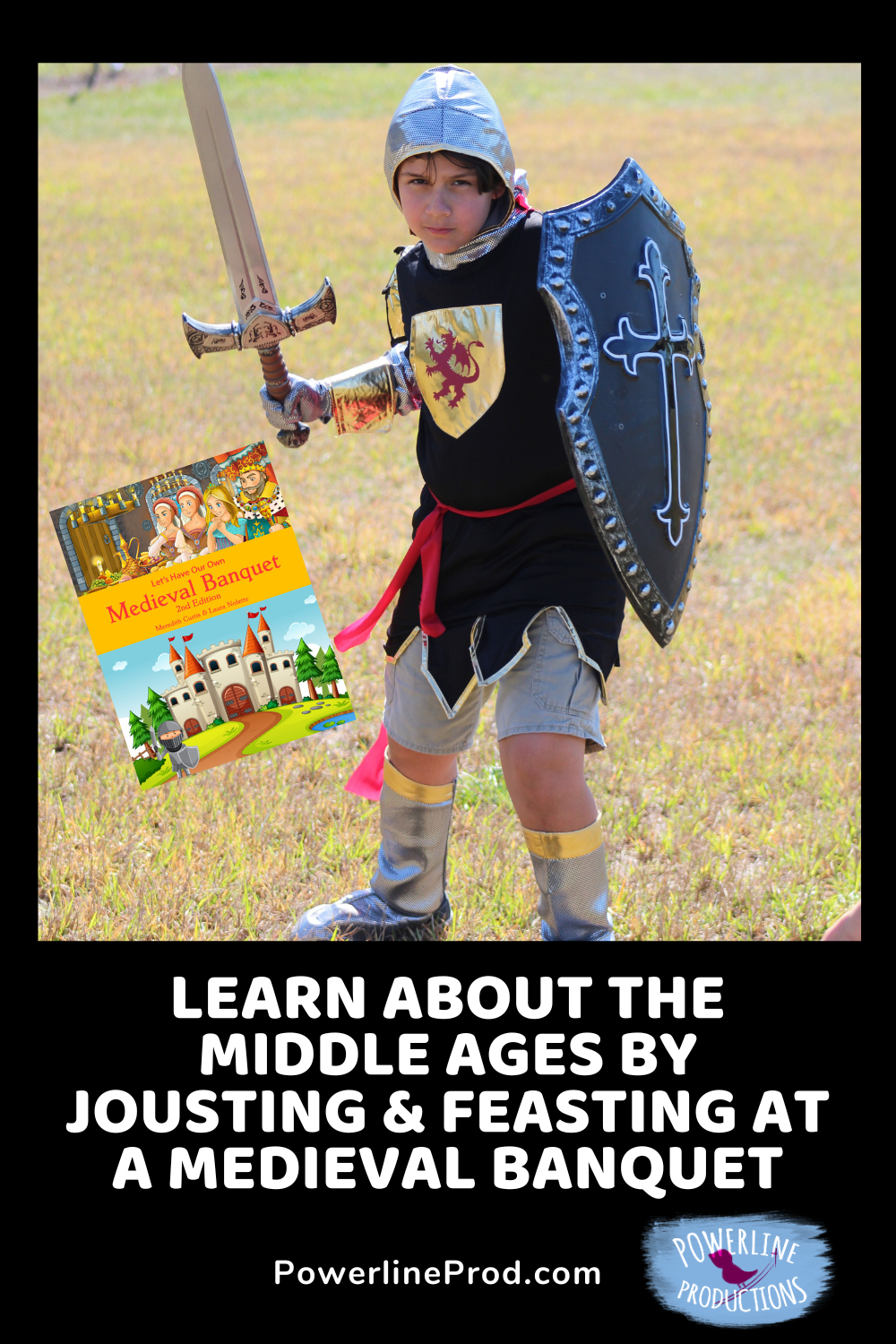 ​We invited the whole church and everyone signed up for the event. Part of the sign-up process included what each family would bring to eat and how each family member would dress. There were several choices for everyone to dress up: peasant, monk, nun, friar, hunchback, lord, lady, duke, duchess, knight, troubadour, and town crier. We had a wide variety.

​We enjoyed a jousting demonstration followed by jousting with pool noodles.

​The wee ones enjoyed finding dragons (we hid toy dinosaurs).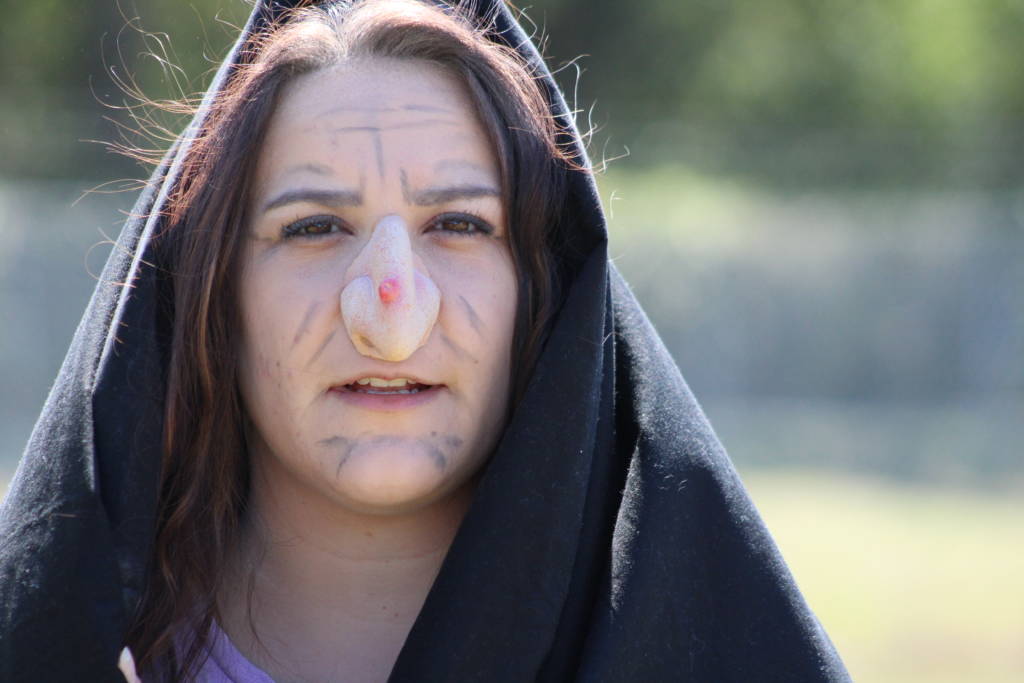 Set Up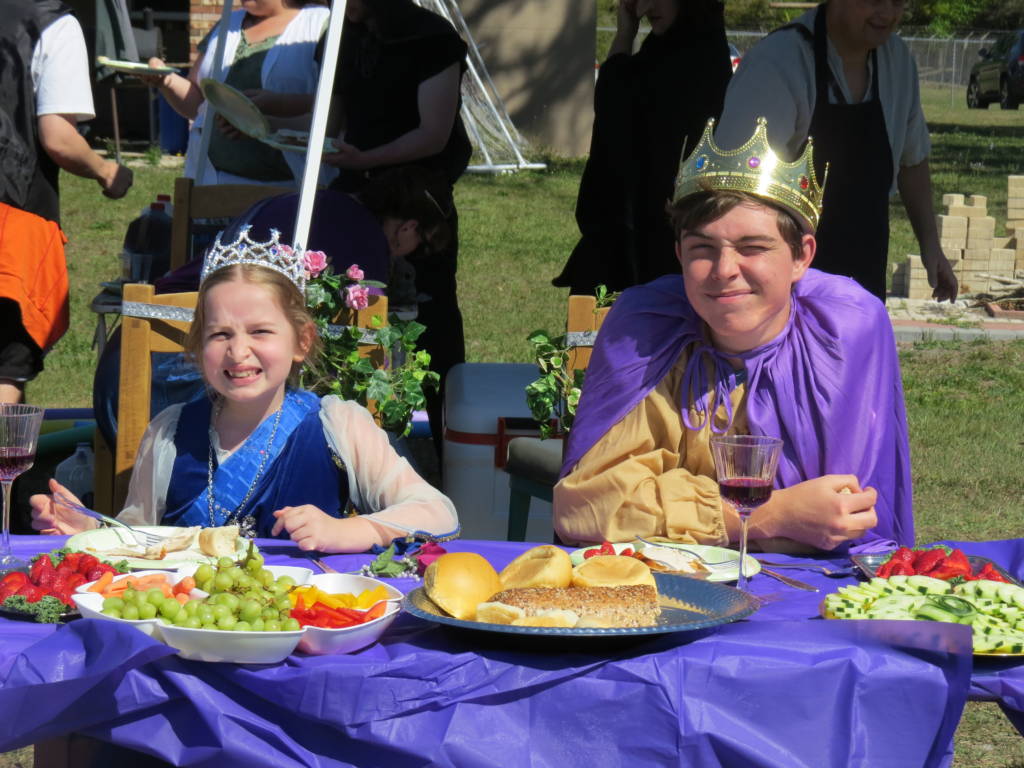 We set everything up outside.

​The only banquet table we used was the head table for the king, queen, crown prince, and crown princess. We set up card tables on each side of a pathway, leaving enough room for our processional.

​The fanciest table was the head table. The card tables closest to the head table (above the salt) were for the nobles and decorated to be elegant without surpassing the head table. The peasant tables were quite plain.
Processional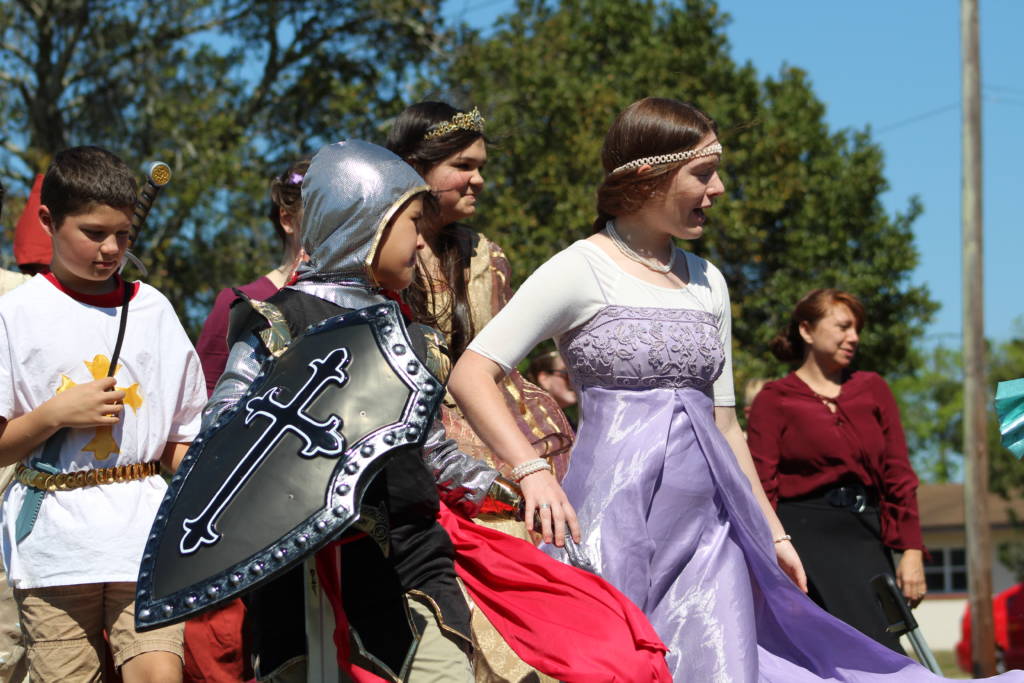 Of course, we had to have a grand entrance. The processional was a magnificent affair with all the nobles, knights, and church officials involved. The peasants applauded.

​Our queen, princess, and other ladies of noble birth were absolutely lovely in their medieval outfits (suggestions for outfits and patterns for head coverings available in Let's Have our Own Medieval Banquet).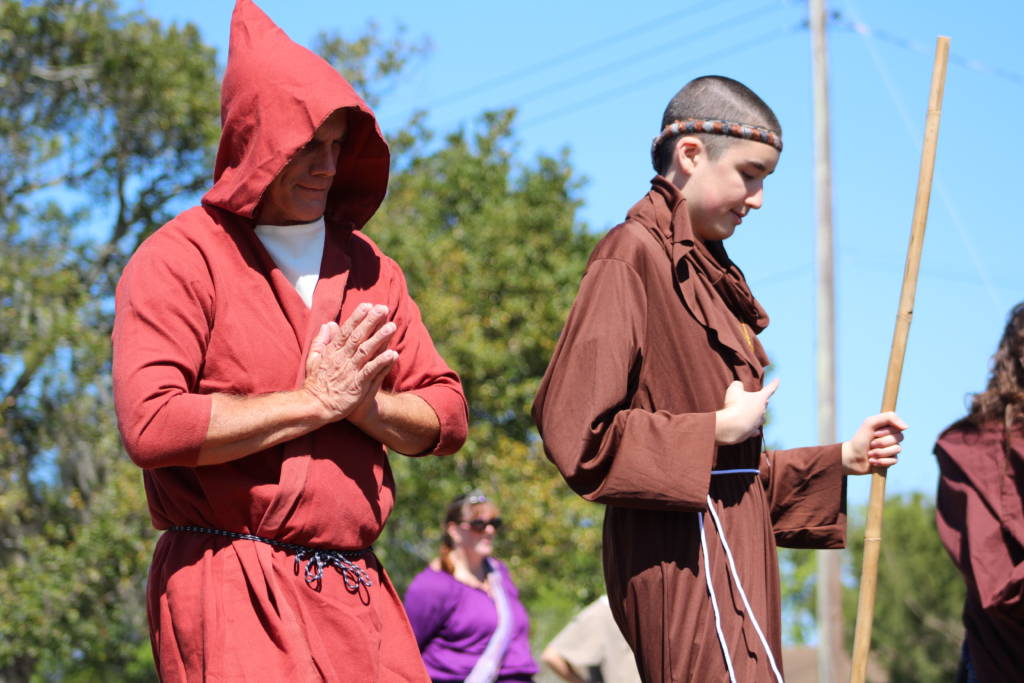 Menu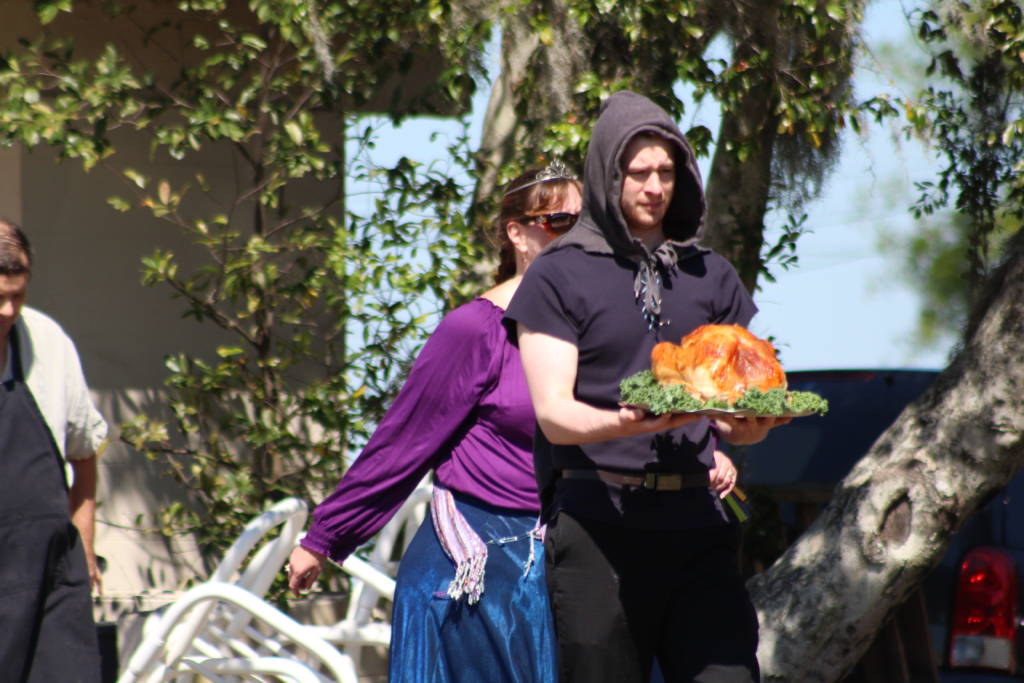 One year, we tried to make a "wild boar" out of meatloaves. Okay, I know that sounds crazy and they "wild boar" ended up looking like Alf.

​This year we had several roasted chickens, round bread loaves, rolls, cheese chunks, grapes, strawberries, raw veggies, dip, and grape juice.

​Of course the food taster had to sample the king and queen's food first.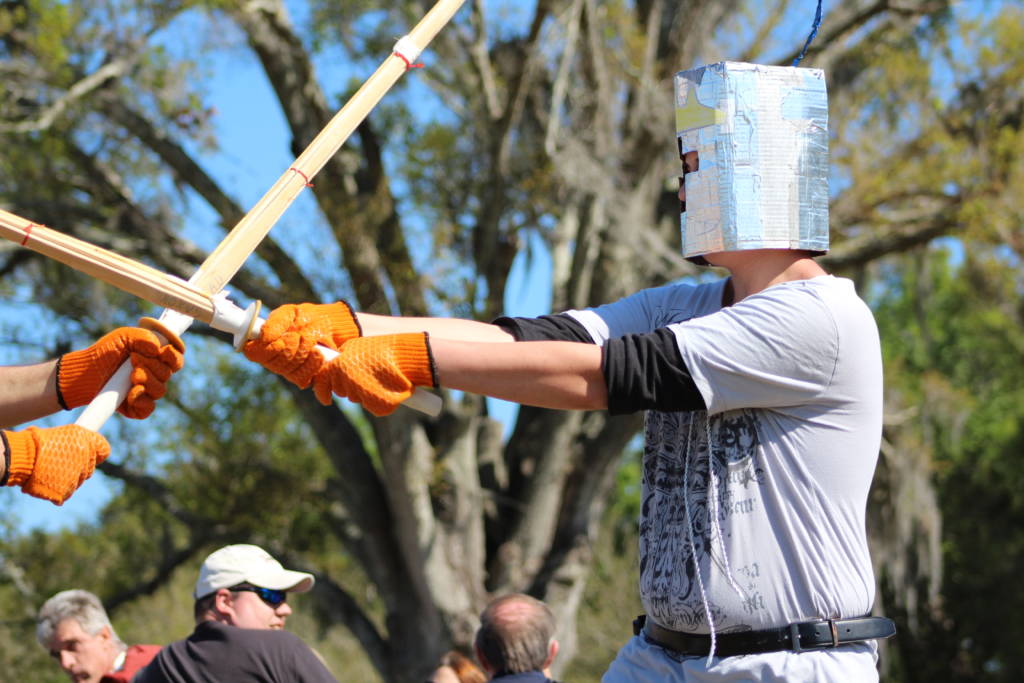 Resource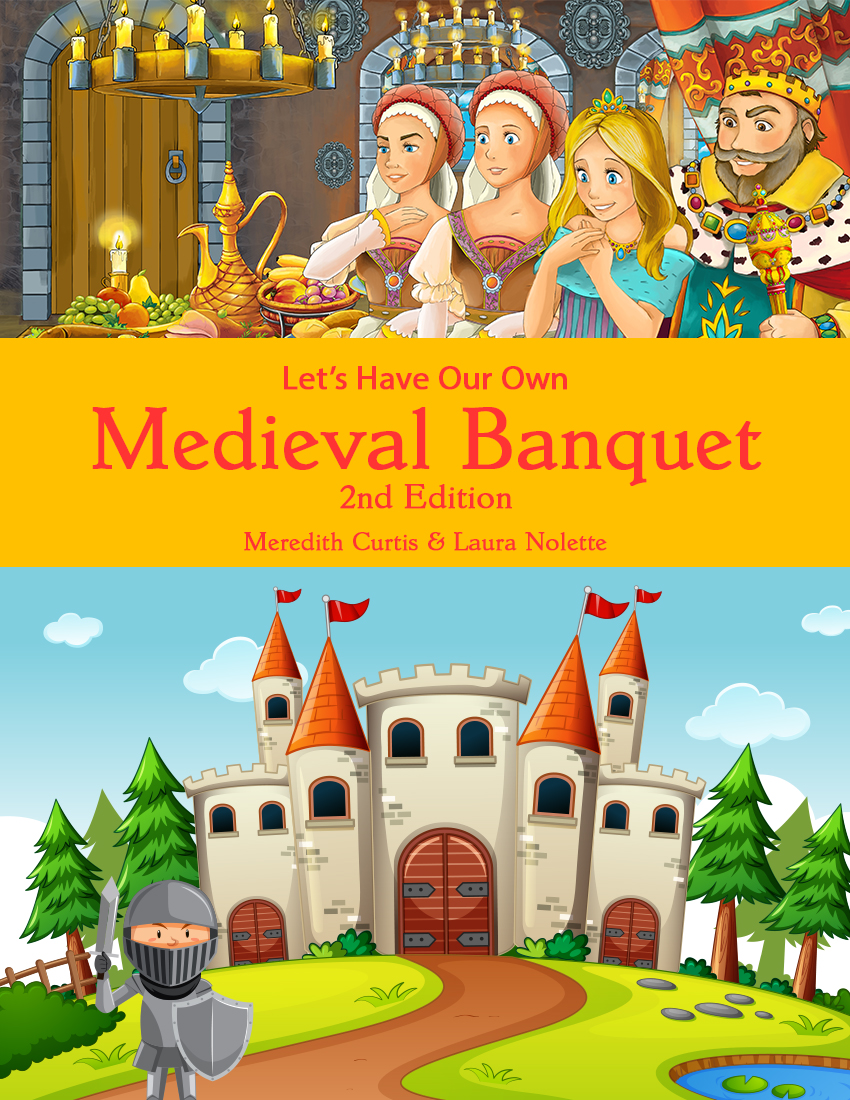 If you are interested in having your own Medieval Banquet, Laura Nolette and I have put together a step-by-step guide so that you can put together your own event as simple as possible.

​We believe that history should be fun. What could be more fun than attending or hosting your own Middle Ages Feast? This great resource, ​Let's Have Our Own Medieval Banquet​ is available in print at Amazon. The E-book is available at PayHip, TeachersPayTeachers, and right here on this site.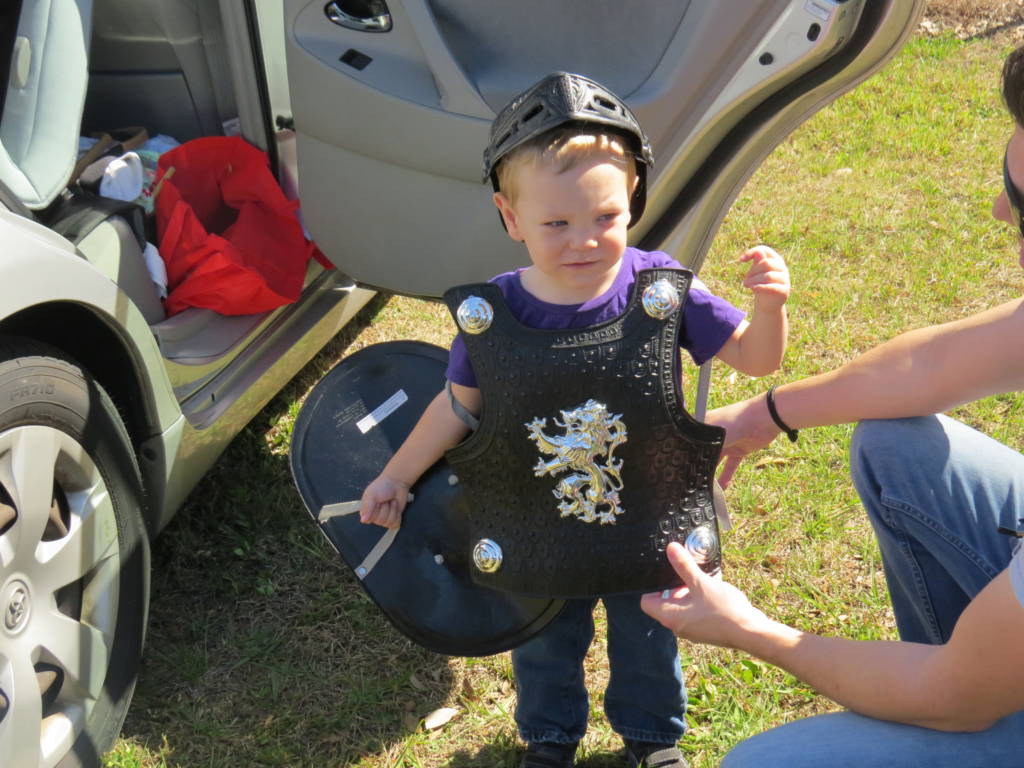 Have you ever had a Middle Ages Feast? What things did you do? Please share in the comments below.
Until next time, Happy Homeschooling!
Warmly,
Meredith Curtis