Disclaimer- I received this complimentary product through the Homeschool Review Crew.
Would I review Life-Pak: Wonders of the World from Home School in the Woods? You bet! I love all their history resources–the Timelines, Life-Paks, Activity-Paks, Maps, Project Passport World History Studies, and Time Traveler US History Studies.
Hands-on history makes history alive. I find that getting crafting, cutting, and pasting in history class makes it easy to remember history facts years later.
I chose the wonders of the world because I've always been fascinated by the beauty manmade and natural wonders.
In addition to the 7 Wonders of the Ancient World, the Life-Pak we got to learn about:
Leaning Tower of Pisa
Colosseum
Hagia Sophia
Great Wall of China
Last Porcelain Pagoda
Channel Tunnel
CN Tower
Empire State Building
Golden Gate Bridge
Panama Canal
Grand Canyon
Northern Lights
….And More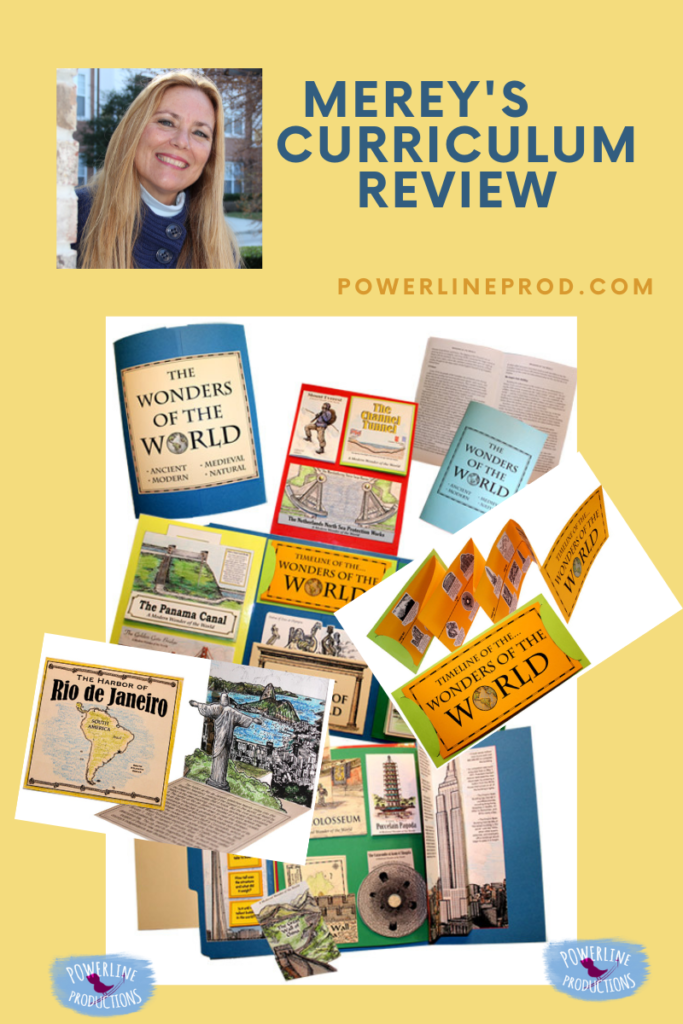 History the Fun Way
Hands-on projects bring history alive for children, and their teachers! It is so fun to cut out, color, and paste. Then to put everything together in a Life-Pak is really special because they turn out to be so lovely! They truly are a keepsake.
Excellence
The detail of the drawings and the creativity of the booklets always astound me. How do they keep coming up with such excellent materials? The information is excellent, too. This is a cut above a normal lifepack.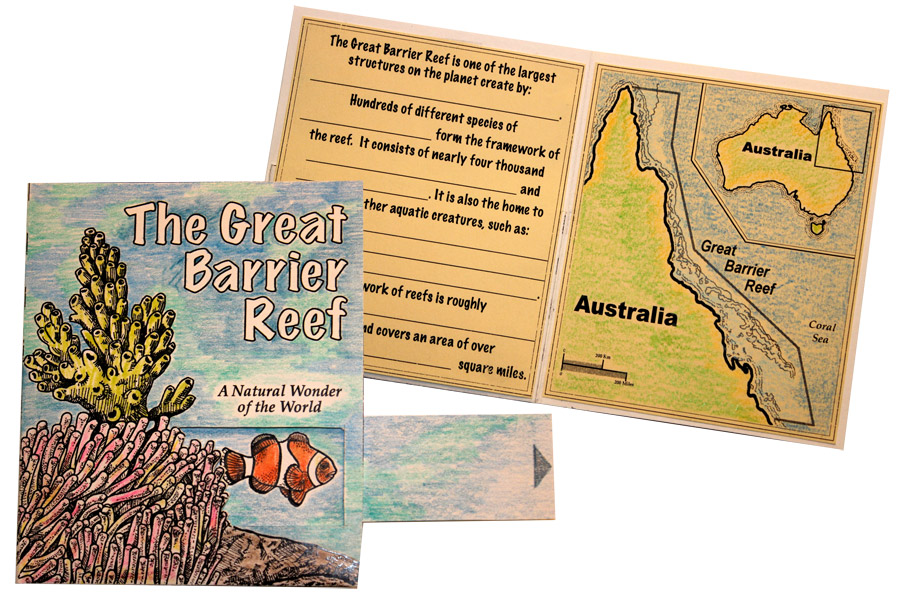 Easy-To-Use
All the Life-Pak projects were super-easy to do. We used colored pencils, scissors, a glue stick, and a pencil for writing. Yet, they looked so professional when we were finished. We loved them!
We choose our favorite 3 Wonders of the World to start with. We chose 2 modern wonders to start with: the CN Tower and the Channel Tunnel. We had to include a vintage wonder, too. We picked the Porcelain Pagoda. We listened to the audios while we cut them out first.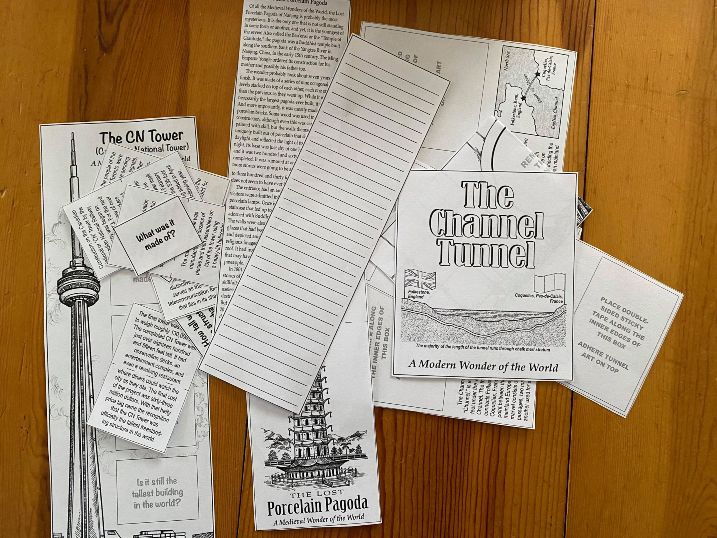 Then using colored pencils, we colored them in. Finally, we folded, glued, and put together the little booklets. After completing, we store them in a zipper plastic bag to keep them nice until the rest were finished.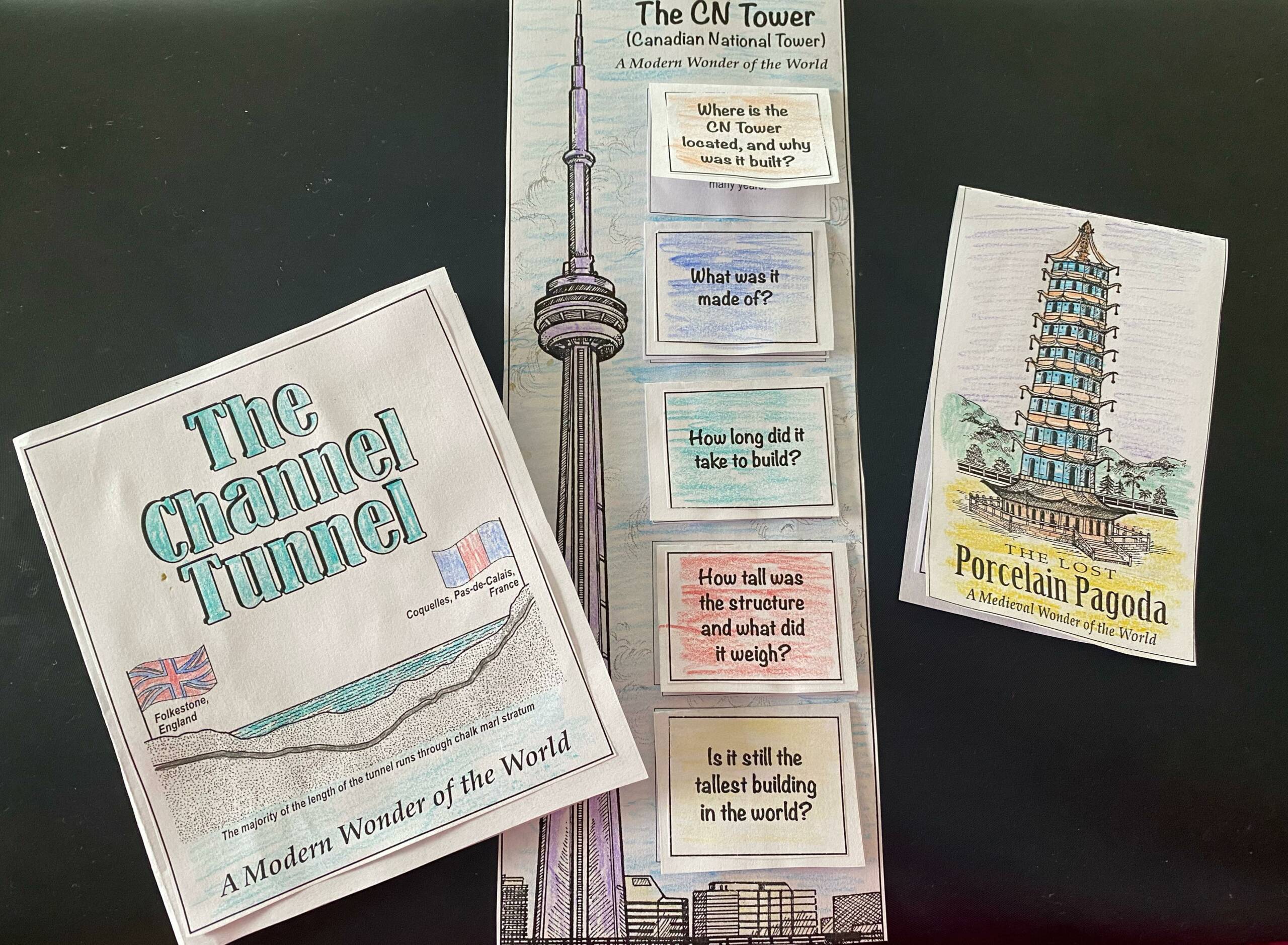 Digital Download Lasts Forever!
After purchasing the product, homeschooling families keep the digital download forever! You can make a Life-Pak now and years later when something that's part of the Life-Pak fits in with other studies, you can print it up again!
Audios
You can choose from audios or a booklet to print out and read. I like both! However, my favorite thing is to listen to the audios while working on the projects. There is good information in the audios. Both the audios and the written history remind me that there is so much more to Home School in the Woods than just cutting and pasting. From beginning to end, everything about their Life-Paks is quality education.
Check Out Home School In The Woods
You can learn more about Homeschool In The Woods at Facebook, Twitter, Instagram, YouTube, and Pinterest.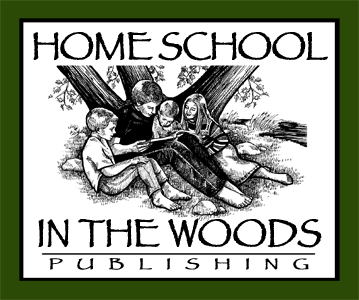 Check Out More Reviews!
You can read more reviews from the Review Crew HERE. There are reviews on other Activity-Paks, Project Passport World History Studies, and Time Traveler US History Studies. I love to read reviews before I shop!
Check Out TOS Review Crew
I also want to encourage you to check out The Old Schoolhouse's Review Crew Blog. You can read reviews on all kinds of homeschooling products for all ages.
Until next time, Happy Homeschooling!
Meredith Curtis