"While we're here in San Antonio, Texas, let's see the Alamo," I suggested and Shine quickly agreed.
I thought I'd have to rent a pickup and drive out into the Texas desert to see the Alamo. But no. The little Spanish mission was surrounded by big city buildings. The Alamo is smack dab in the middle of San Antonio, Texas.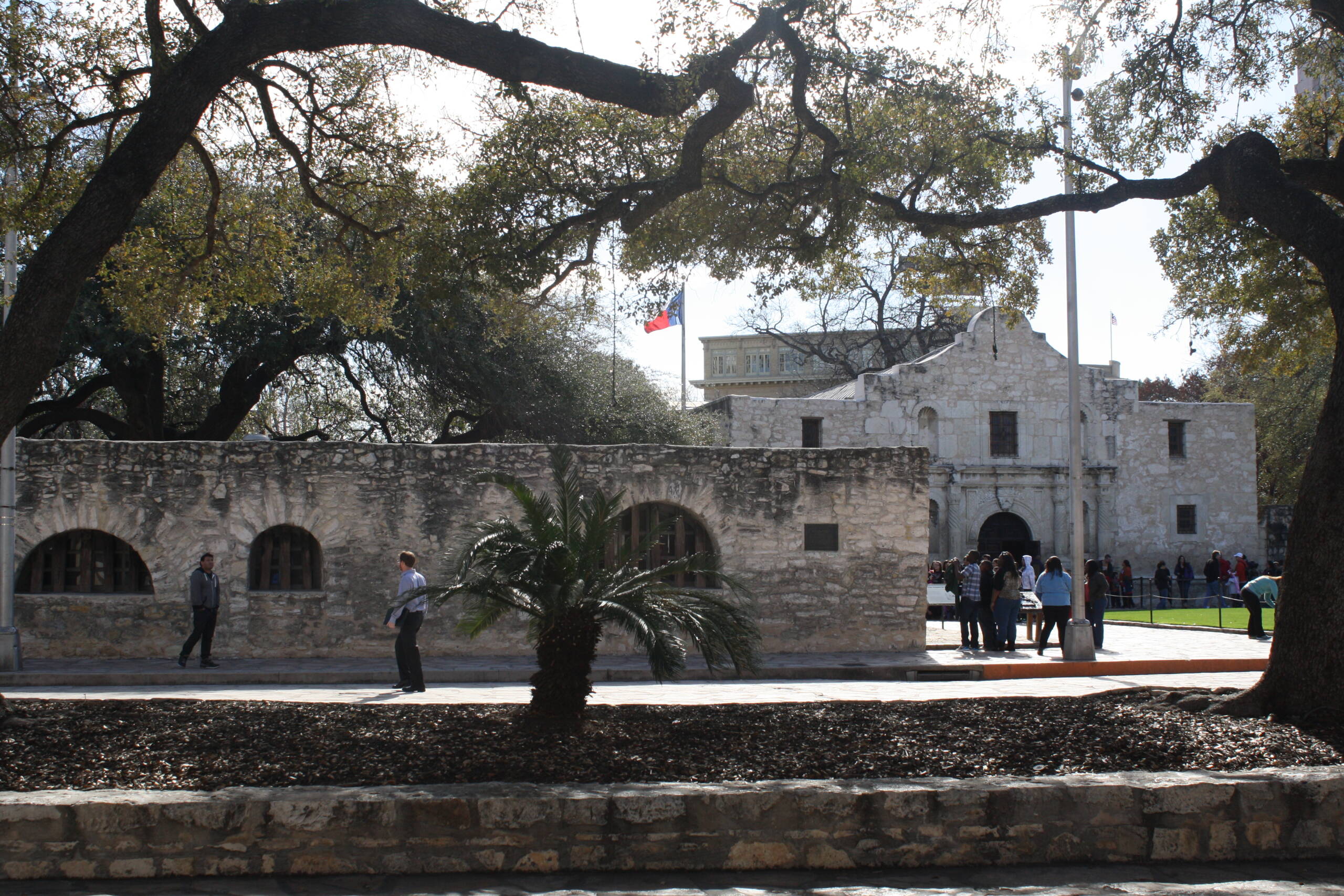 Shine and I were in Texas for a Christian Film Festival and we had a day to sightsee. We both decided to spend the morning at the Alamo and lunch at a restaurant on the San Antonio River Walk.
Though we arrived at the Alamo early in the morning before 8 a.m., there was already a long line of visitors who wanted to explore the eighteenth century Spanish fort and museum.
You can learn a lot about geography when you travel! You might want to take this trip with your family. OR join us at True North Homeschool Academy this fall and travel to every state and inhabited territory in our US Geography class (Jr. High but open to high school students). Purchase online class HERE.
Inspirational!
It was an emotional experience for both of us, visiting the church and touring the grounds. We were amazed by the bravery of those soldiers who defended the fort down to the very end and saddened by the young lives that were lost: Davy Crockett, Jim Bowie, and William Travis. So many brave men and women, so many heroic tales.
The Alamo is not only the setting of an inspirational story from the past, it is also a lovely little church with gardens. It is a beautiful example of Spanish mission architecture.
Throughout the 1700s, the Alamo was a Spanish Mission where a Spanish priest said mass daily in the little Mission church and shared the Gospel with the Native Americans, leading many to Christ.
The first two decades of the 1800s, Spain used the little mission compound as a fort.
After Mexico received her independence from 1822 to 1835, the Mexicans used the fort.
​In 1835, Texas declared her independence and San Antonio was the new capital with the Alamo used by the Texans. So naturally when Santa Anna, the Mexican dictator, wanted to suppress Texas rebellion, he headed toward San Antonio and surrounded the Alamo.
After a 13-day siege, the Mexicans attacked the fort. The fighting lasted for 10 days even though the Texans were vastly outnumbered. Eventually, every Texan defender of the Alamo was killed. "Remember the Alamo!" was the rallying cry that followed the terrible defeat, stirring up the Texas Army to fight until they won their independence.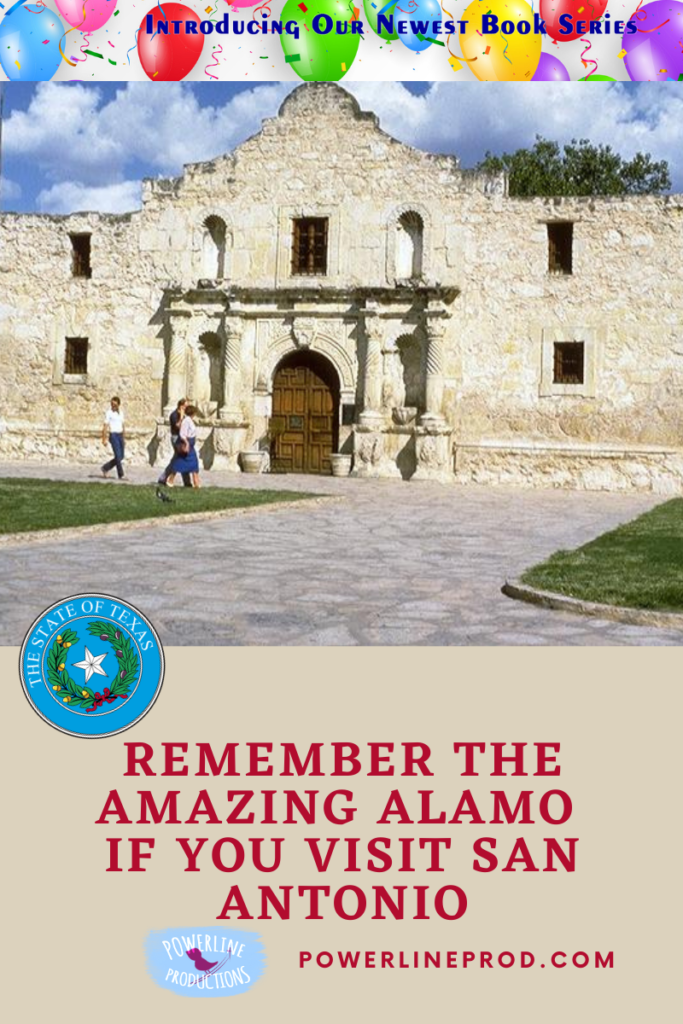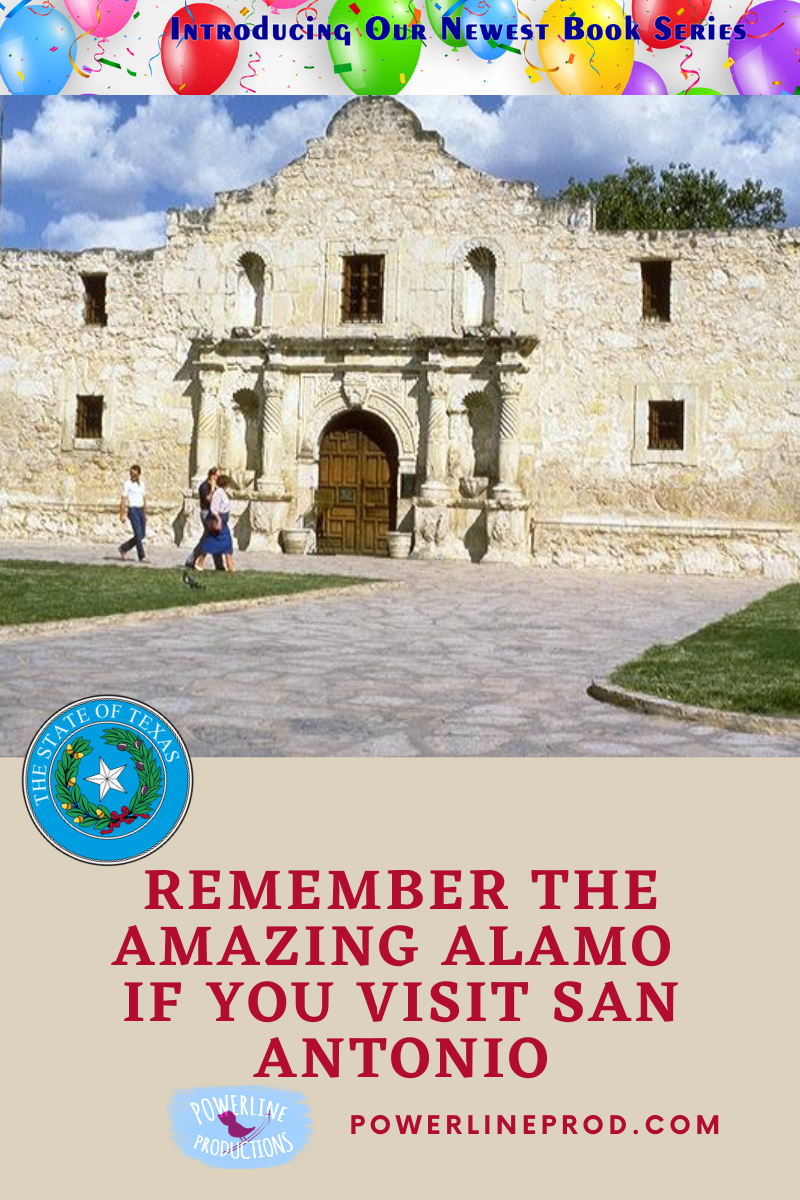 If you head to Texas, be sure to see this lovely mission church/fort.
Until next time, Happy Homeschooling!
Warmly,
Meredith Curtis