Every leader I have ever met or read about who has made a mark on his or her world is a lifetime learner. Effective leaders are avid readers—not only of popular books, but classic works even from ancient times.
Let's look at some leader who changed history.
Our Founding Fathers read books such as The Holy Bible, Pilgrim's Progress, Plutarch's Lives, Da Republica by Cicero, Commentaries on the Laws of England by Sir William Blackstone, and other meaty classics. They read works by the ancient Greek philosophers (Pluto, Socrates, Aristotle), Cotton Mather, John Winslow, John Locke, and Samuel Rutherford. Histories were popular, as well as books on philosophy, religion, law, and government.
Charles Spurgeon read Pilgrim's Progress as a little boy and read it 100 more times! He read six books per week as a habit. (1)
Among Elisabeth Elliot's favorite books are Confessions by Augustine, Salted with Fire by George MacDonald, Toward Jerusalem by Amy Carmichael, Life and Letters by Evelyn Underhill, The Mystery of Charity by Evelyn Underhill, and The Lord by Romano Guardini. (2)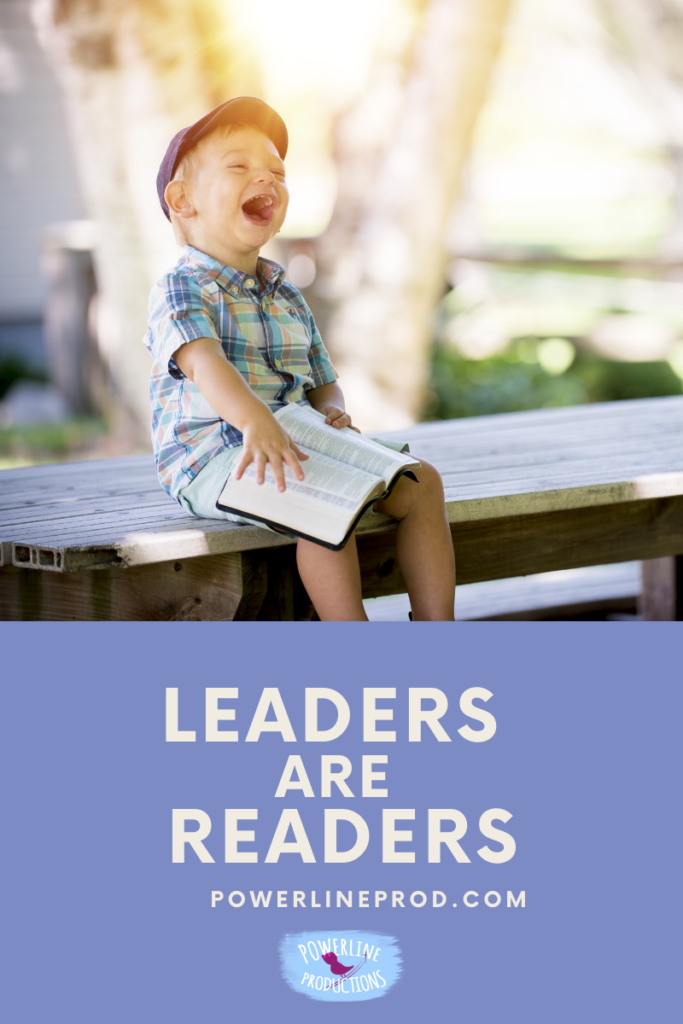 Leaders read novels, too. Ronald Reagan loved reading That Printer at Udells, Frank Merriwell at Yale, King Arthur, Sherlock Holmes, and The Count of Monte Cristo as a boy. During his childhood, he enjoyed authors Zane Grey, Horatio Alger, Mark Twain, and Edgar Rice Burroughs. These books caused reading to be a lifelong hobby for President Reagan. (3)
Before his death, Supreme Court Justice Antonio Scalia expressed frustration at how illiterate Americans are today. He mentioned two books he believes every American should read: The Federalist Papers by James Madison and other men and Democracy in America by Alexis de Tocqueville. (4)
Elon Musk is an avid reader. Among books he recommends are The Lord of the Rings series by JRR Tolkien, Benjamin Franklin: An American Life by Walter Isaacson, Einstein: His Life and Universe by Walter Isaacson, and Zero to One: Notes on Startups, or How to Build the Future by Peter Thiel. (5)
Raising Leaders
If you are a parent and you want to raise leaders who influence others rather than succumbing to peer pressure or fear of cancel culture, reading is a great place to start. But don't stop there. Godly character, a love of learning, and soft skills are needed, too.
Do you need equipping to raise leaders?
If you are like me you do. I need wisdom from other parents who have been successful in raising leaders. Join me this February 20-24, 2023. Attend the annual Life Skill Leadership Summit.
Our Life Skills Leadership Summit speakers reveal their best kept secrets to help you raise kids for Jesus Christ who impact the world, their neighborhood, their own family. Learn from the expertise of trusted, veteran homeschoolers. It's Life Skills Leadership Summit so mark your calendars for February 20-24, 2023. Get your free Basic Pass to watch 60+ homeschool leadership & life skills workshops. https://meredith_curtis–kerrybeck.thrivecart.com/lsls23-basic/ (affiliate link)
Get your FREE Basic Pass here.  You'll get access to 50+ sessions, swag bag valued over $400 and daily, live kick off sessions.
Until next time, Happy Homeschooling!
Warmly,
Meredith Curtis
Sources Cited