When I studied US geography with my kids, I realized there were some parts of the country we became more passionate about than others. The places we had visited and the places where family and friends lived were immediately more interesting to study and learn about than those that we didn't have a personal connection with.
Two years ago, I was able to introduce my kids to a new state, Wisconsin, which was a new state for them but contains one of my favorite places, Door County. It's a place I grew up visiting every year as a child on vacation. While some friends never went to the same place twice for summer vacation, my family went to the same place every year and explored it more deeply each time.
Growing up, the familiarity was wonderful, and we felt safe going off on our own adventures without mom and dad while we were there. Years later, it has meant that the vacation spot feels a bit like home without having ever been there more than 2 weeks at a stretch.
Recently, I have been able to restart the annual visit with my own family and it has been especially sweet to watch them create their own special memories in a place so special to me. I never had big plans to keep the tradition going, but it has drawn me back and my family too. There seems to be a bit of magic in the trees.
Where is Door County?
When you look at Wisconsin it's just another random shaped state, but if you look closer there is a finger on the right side of the state that sticks into Lake Michigan, and that is where this magical place is found. Tucked inside the bay is Green Bay Wisconsin, home of the Packers NFL team. Drive northeast and you arrive at Door County as you enter the peninsula.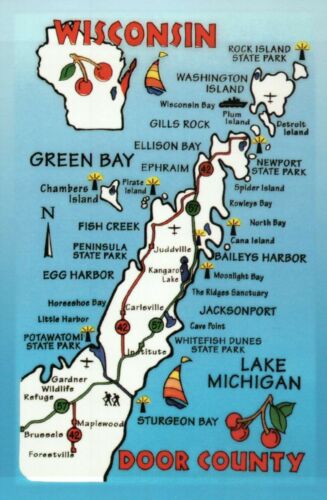 Only in the county seat of Sturgeon Bay will you find the familiar sites of chain stores like Wal-Mart, McDonalds and Target. Everywhere else you will only find local shops. There are miles of lakeshore and six state parks to explore each with their own unique features in the county. Seasonally cherries can be picked in the many orchards and cherry products purchased at numerous roadside stands. Having been a visitor for over 30 years I have watched the communities change and also seen what has stayed the same. There are local favorites to visit each year for good reason and it's always the scenery that brings us back year after year.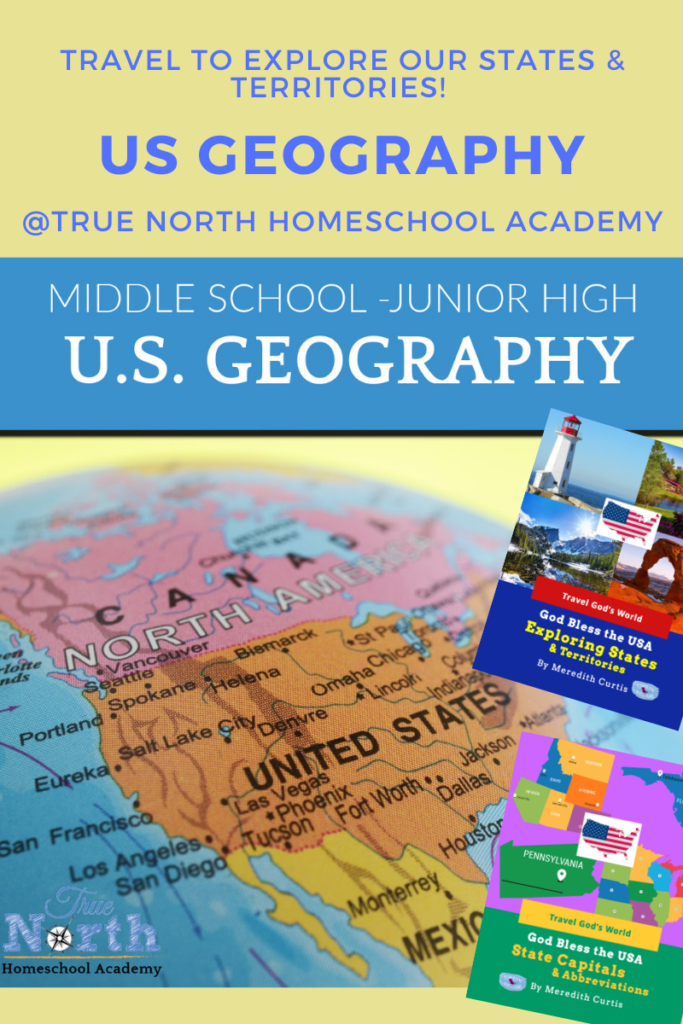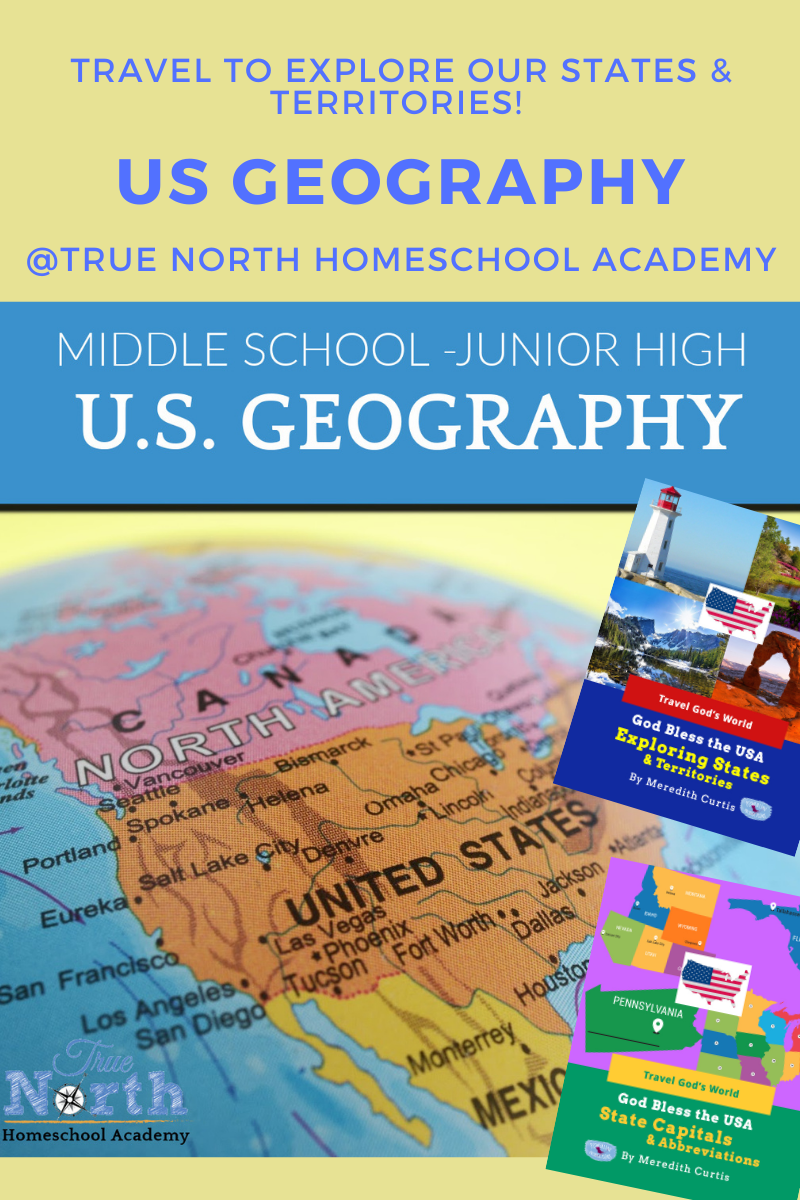 You can learn a lot about geography when you travel! You might want to take this trip with your family. OR join us at True North Homeschool Academy this fall and travel to every state and inhabited territory in our US Geography class (Jr. High but open to high school students). Purchase online class HERE.
What makes it special?
The breeze from Lake Michigan keeps the area cool in the summer and not humid. As more of the nation takes cell coverage for granted, it's happening slowly in Door County, due to the scenery! The tall dense forested areas make it hard for network signals to make it very far through the air. It's an inconvenience we find worth it, as it's hard to want to hide behind a screen when there is so much to see and do right outside your front door!
Depending which way you drive, you can enjoy a sandy beach, a hike through a forest, or visit wetlands for birding. The natural diversity makes it appealing to many. As a child, our family always carried our bikes on the roof of our car when we visited so we could explore the area that way on all the scenic trails in the park. You can also find plenty of places to rent bikes, which I did last year to show my teenager my favorite trail.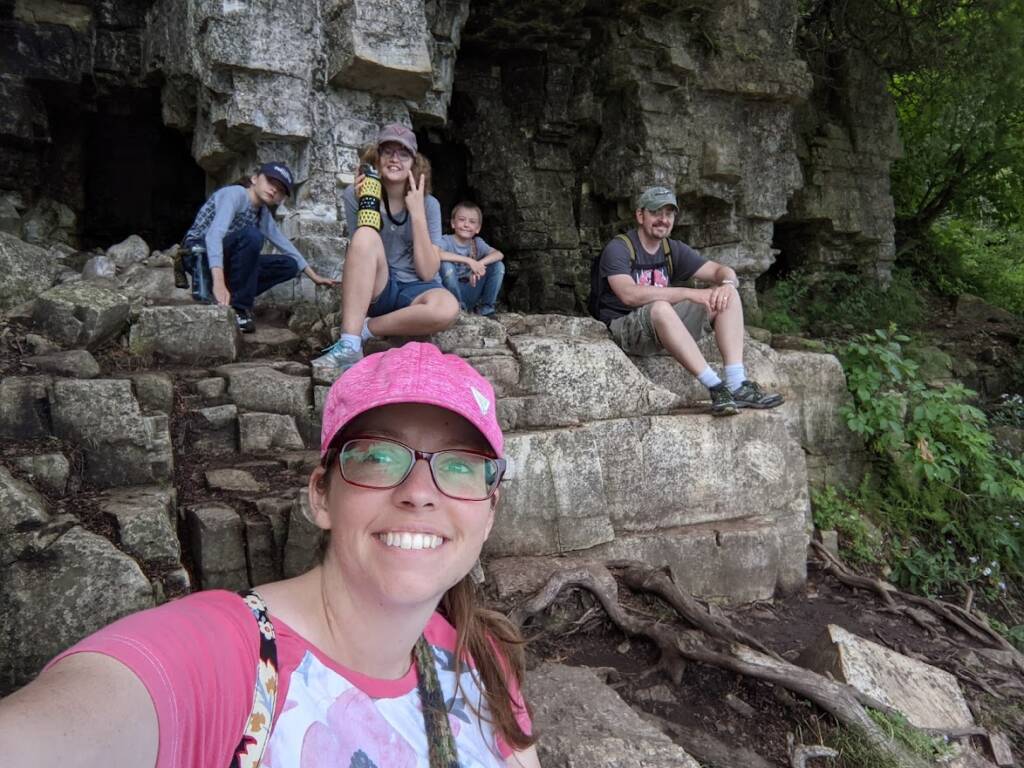 Our favorite of the six state parks in the county is Peninsula State Park. We have a favorite bike ride in the park that we would make every year, a 12-mile loop. We would ride from the beach area to an ice cream shop just outside the park and return to the beach. The most scenic trail was called Sunset trail and followed the water's edge the whole way. Sometimes we would try other trails through the cedar or white pine forests of the park for a shortcut.
As I said, last year I got to share the family tradition with my teenage daughter for the first time, which was a new experience. It had been a few years so i couldn't do it without a map like I could when I was her age. We never got lost, even if I didn't always know exactly where we were.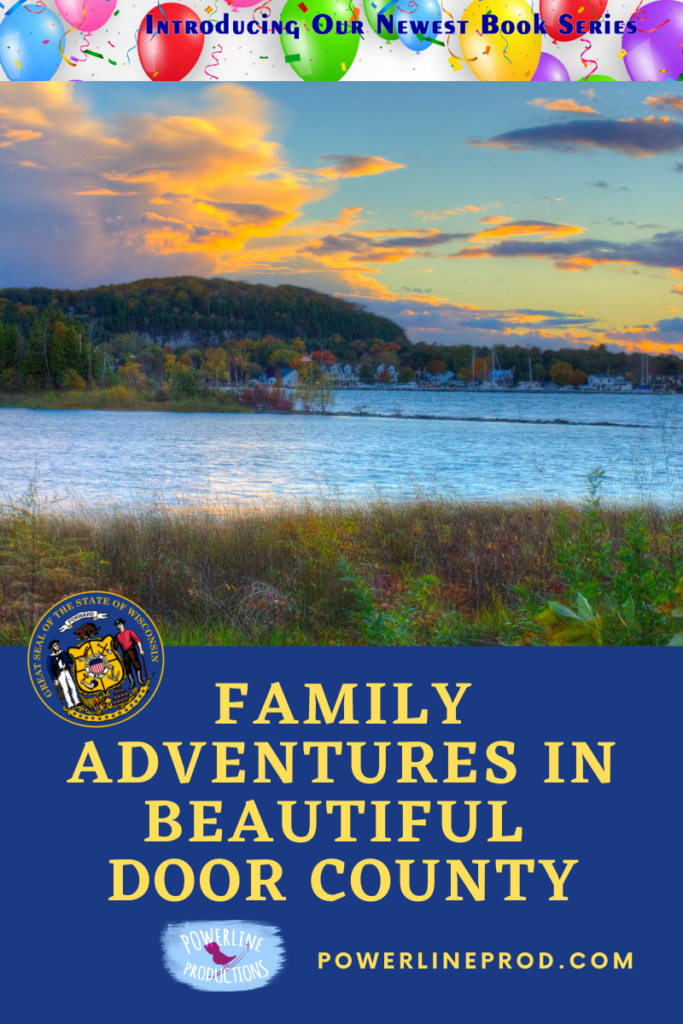 My favorite Tradition in Door County
One thing I am continuing to do with my own kids as we explore the state parks of Wisconsin is to participate in the state Junior Ranger Program. We love studying the nature and unique features of the different parts of the country as we travel. In the Wisconsin Junior Ranger program, there is a three-year rotation of books that kids can complete as they visit the parks. It's the same book for all the parks each year across the state, so you can even work on a book at multiple parks!
There are three different levels of books as well, so there are plenty of options to fit your family. When you complete your book, you can show it to a Ranger for a patch. I was delighted to learn the patches haven't changed from the ones I earned as a kid, so my kids will be earning the same exact patches I earned many years ago.
Now that my family is asking to make their own memories in Door County, we are exploring in new ways. We don't take our bicycles with us, so we have explored the parks more on foot by hiking the trails. We have also found new restaurants to enjoy that I never went to with my parents.
We still make time to watch a sunset or two. There is nothing quite like watching the sun set over Lake Michigan. It doesn't matter if the skies are clear or the sun is hidden behind the clouds, it is always a beautiful view on the water.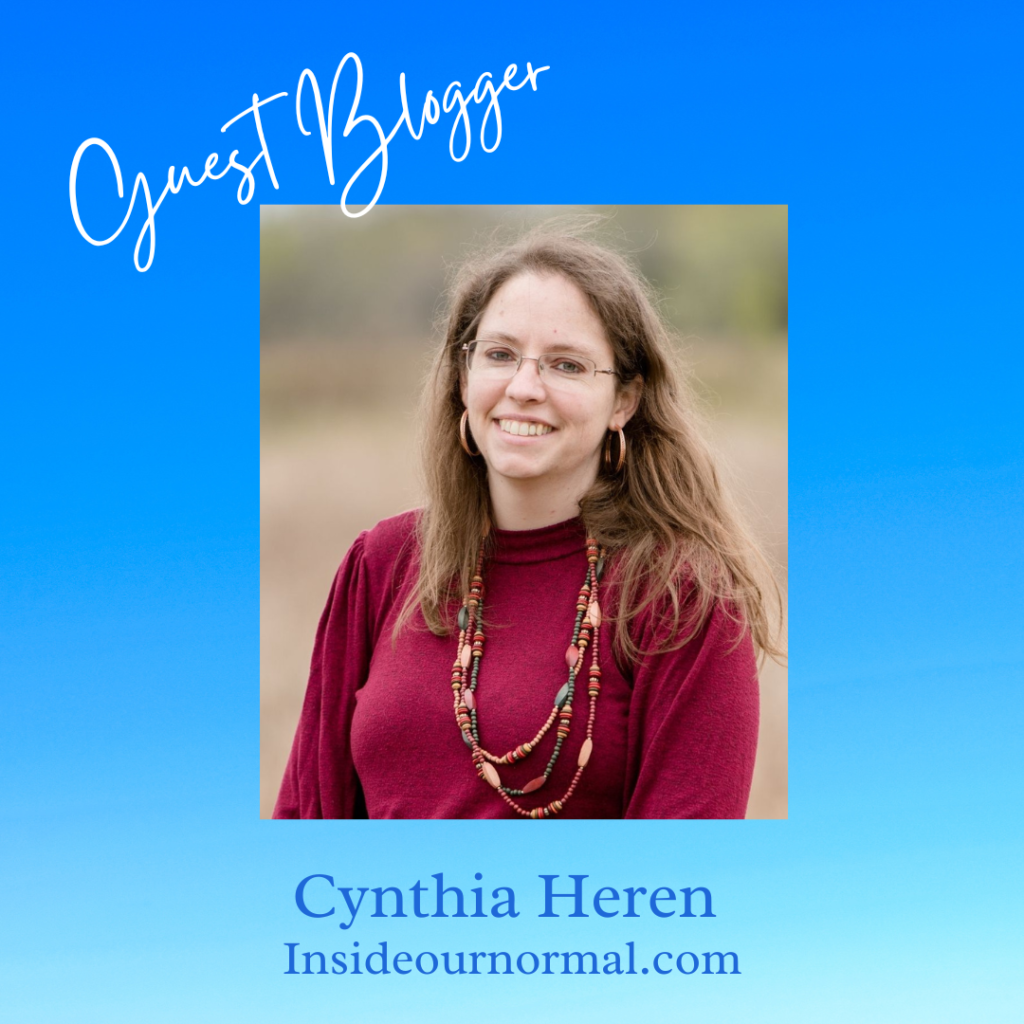 Cynthia Heren is a speaker, writer and homeschooling mom of 3 since 2014. With a variety of learning disabilities and other challenges across her 3 kids, her homeschool requires Outside the Box ideas. Normal at her house includes 2 trampolines, 5 sizes of pencils and indoor and outdoor swings, and a whole room full of LEGOs. She loves working one on one with other homeschool parents, encouraging them to create the perfect education plan for their Outside the Box kids. She also runs the Outside the Box Homeschool Community on Facebook where she hosts monthly workshops about homeschooling and Neurodiversity. You can find her at InsideOurNormal.com