Disclosure: This blog post may contain affiliate links from my participation in the Amazon Service LLC Associates Program. I receive a small commission at no cost to you when you make a purchase using my link.
Hurricanes are just part of living in Florida. We get a little concerned when a big one is coming our way, but we don't worry. We know the drill. Get your supplies. Batten down the hatches and settle in to ride out the storm or evacuate if needed.
I grew up in Florida and have been through many hurricanes, including some major hurricanes. You really never know what a hurricane will do. The slower moving ones often bring a ton of water which has meant mopping up water from our family room floor.
Most long-time Floridians have a stash of hurricane items that are stored in the laundry room or pantry and include flashlights, lanterns, and a portable radio. We check the battery supply, stock up on non-perishable food items, buy bags of ice to throw into coolers if the electricity goes out, get more bottled water than we could possibly drink for a lifetime, and make sure we have at least 2 can openers that work before a storm hits.
We charge up phones, tablets, and laptops before the storm.
Of course, we get the house ready. We take in all furniture and lawn decorations, storing them in our already crowded garage. We trim off any branches that look like they could cause damage if they broke off, and we board up our windows.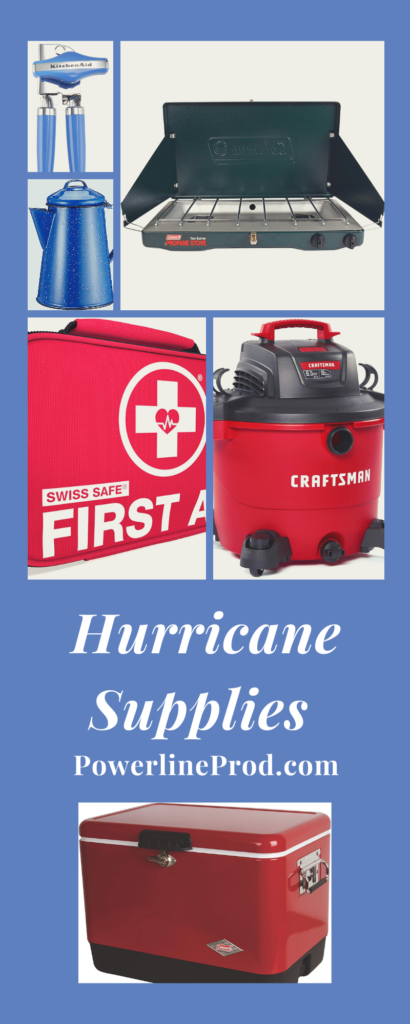 At the last possible minute, I scrub out the tub and rinse it sparkling clean. Then I fill it with water. This water is in case a water main breaks so we have water to do dishes and bathe. We've never had that happen, but others have so we keep doing it every storm.
Did you know that you can buy many of the supplies you need online at Amazon and have them delivered right to your door? That makes things so much easier.
You should have 3 gallons per person per day when a hurricane is approaching. But, remember I also fill our very clean bathtub with water. I usually run to the grocery store to buy bottled water, but you can purchase it at Amazon. Crystal Geyser Natural Spring Water is perfect when a hurricane hits!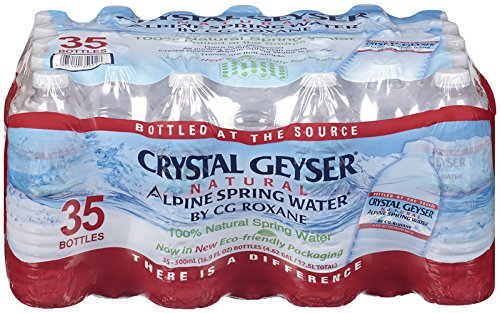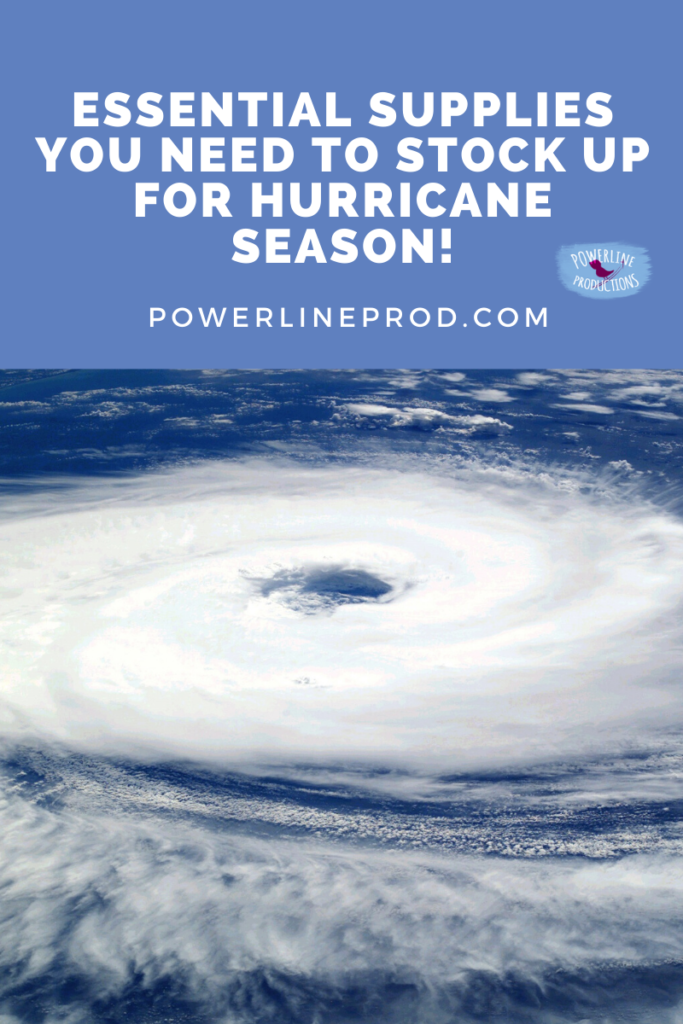 We like to have 1 flashlight per person with a couple of spares. I know that sounds like a lot, but we have found that when the lights go out, it is dark and trying to pass around the flashlights just doesn't work at our house.
They don't have to be big, though. This J5 Tactical V-1 PRO Flashlight is small but effective and runs on a single AA battery. A great flashlight for every member of the family–and affordable. Shop at AMAZON!
I also included the batteries we use because in our house we tend to need AA, C, and D batteries for hurricanes. Check what batteries your flashlight, portable radio, and other things need. You can click on the battery photos and it will take you to their sale page.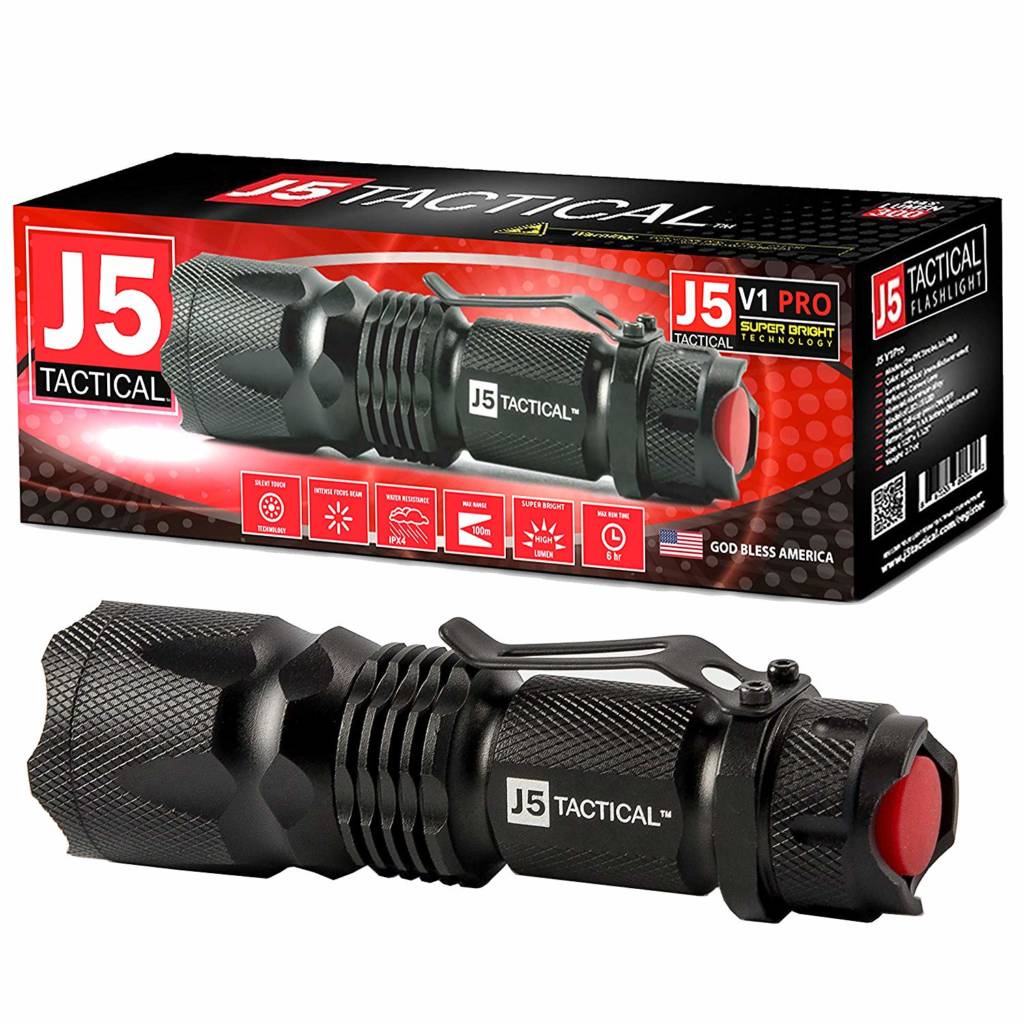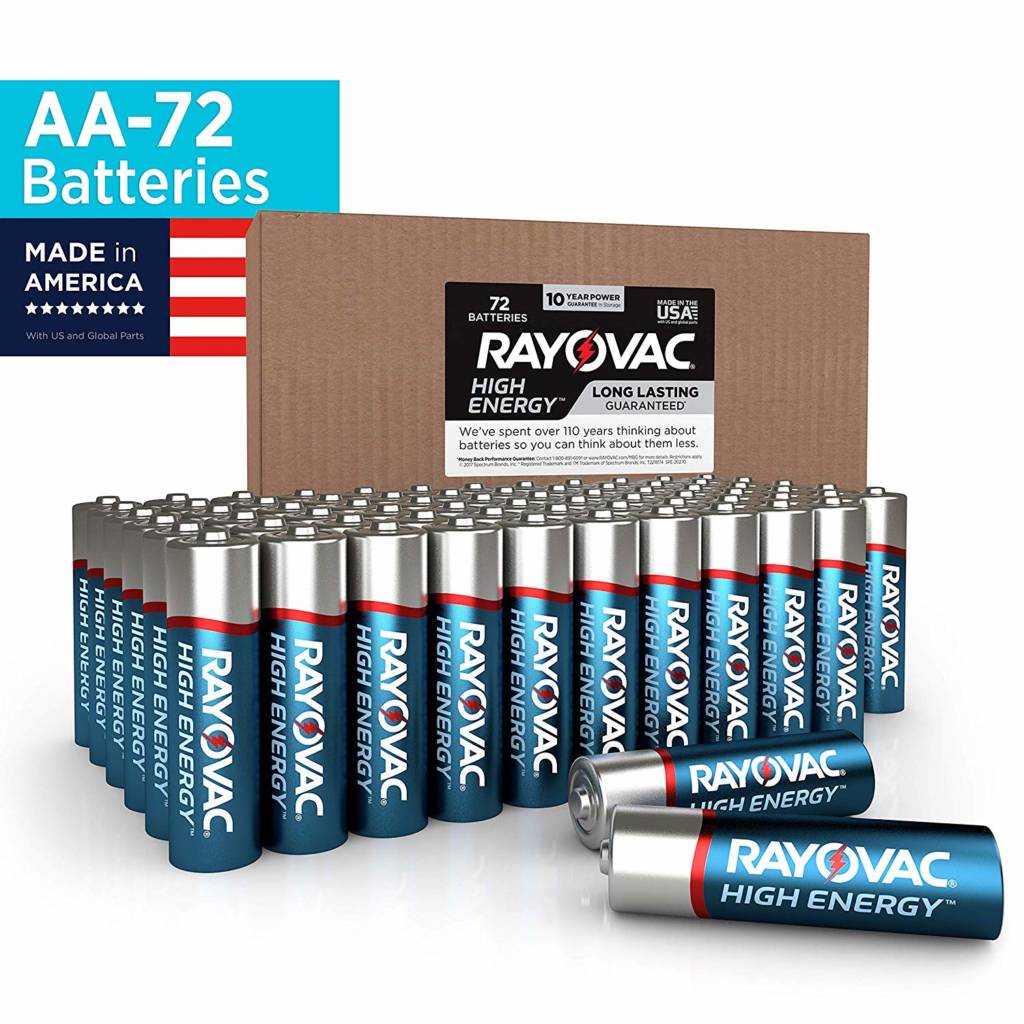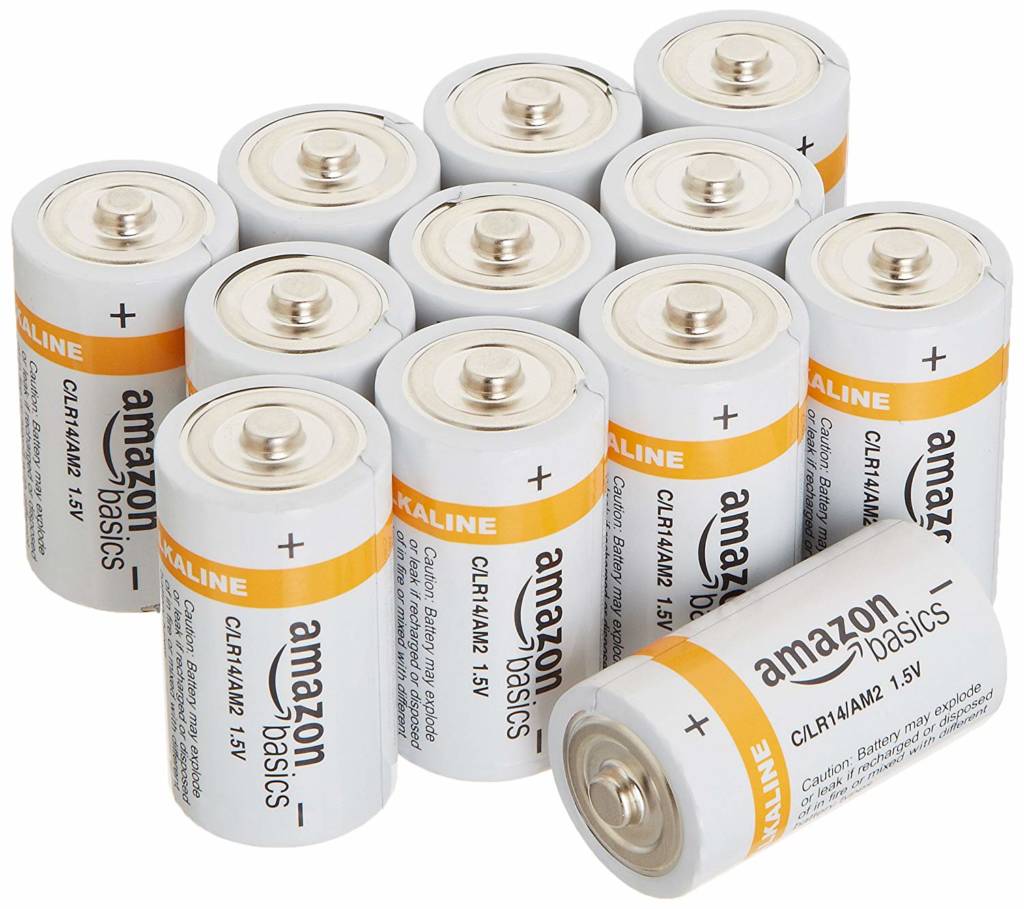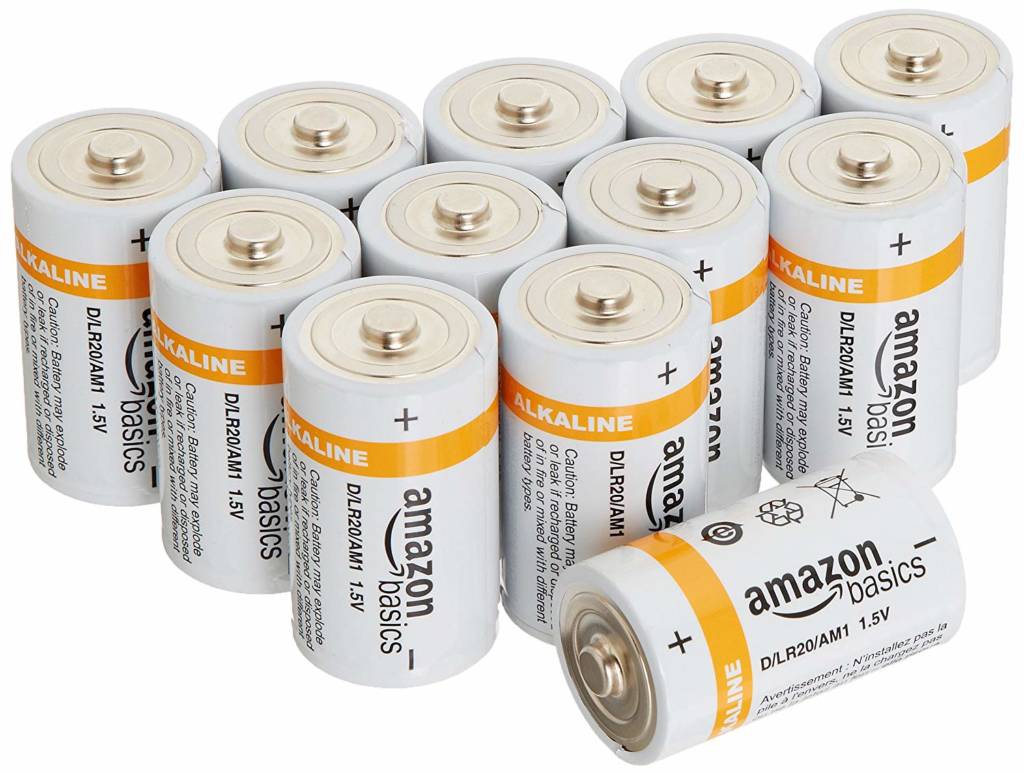 Canned Food & Packaged Food
The problem we had years ago is that when we shopped for hurricanes, we got really yucky canned food. I used to never think of fruit or boxes of crackers. Now, there is so much more available that tastes good. Anyway, here are some ideas for food:
Crackers, Bagels, Bread
Peanut Butter, Fluff
Fresh Fruit & Canned or in Jars
Soups you can heat up on a campstove
Nuts
Fresh Vegetables or in cans
Beef Jerky
Spaghettios
Tuna or Chicken in a can
If power goes out, keep milk, mayonnaise, butter, and other things you use often in a cooler with ice so you don't have to open the refrigerator at all until the power comes back on.
One time we lost electricity and we had stocked up on all kinds of canned food. We had a grill. However, we could not find a can opener. It was terrible! Mike had to open the cans with a knife. Yikes!
Part of hurricane prep is making sure you have a can opener that works. KitchenAid is a brand I trust and I love the cheery blue color. It comes in other colors, too. Purchase at AMAZON!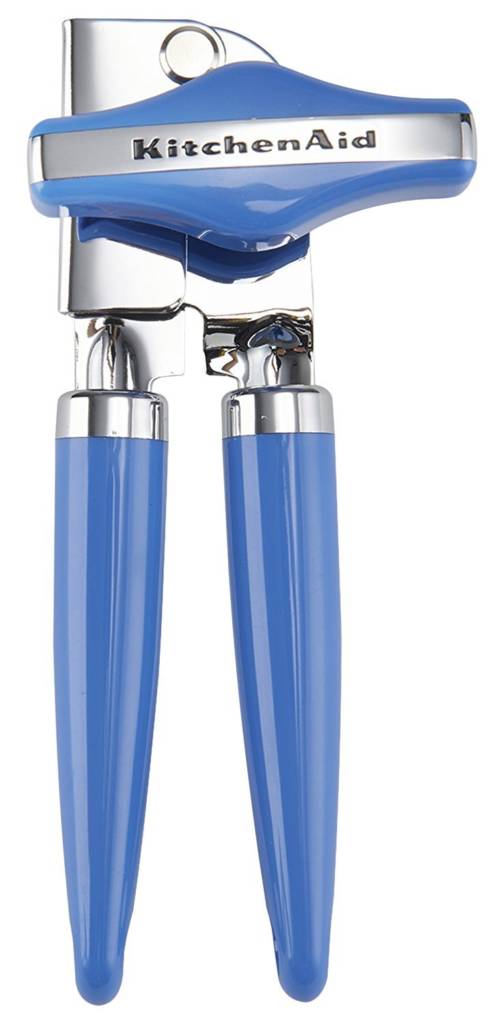 We use our grill to cook after the hurricane has passed and the electricity goes out. We just have to make sure that we have gas or charcoal, depending on the grill Our friends, who love to camp, use their camp stove.
​This is a classic camp stove from Coleman: Coleman Gas Stove. You can purchase it at AMAZON!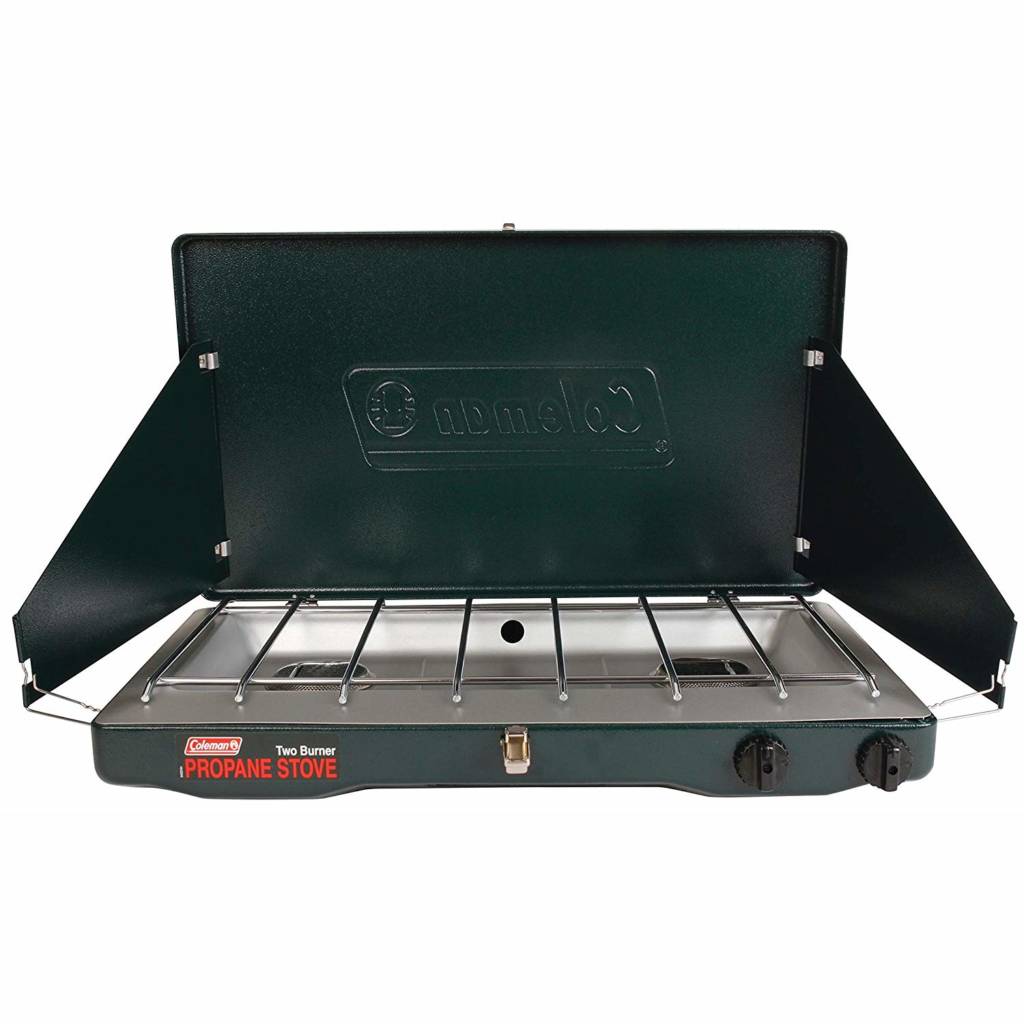 The worst thing about the electricity going out is no coffee in the morning. We had that experience only once. And we solved it by buying a cook stove coffee pot that can be made on the grill or camp stove. A French Press will also work.
There are all kinds of Stove Top Coffee Pot available, but I love this bright cheery blue one, GSI Outdoors 6 Cup Coffee Pot. You can use this on your campstove to make sure even if the electricity's out, you can still get your coffee.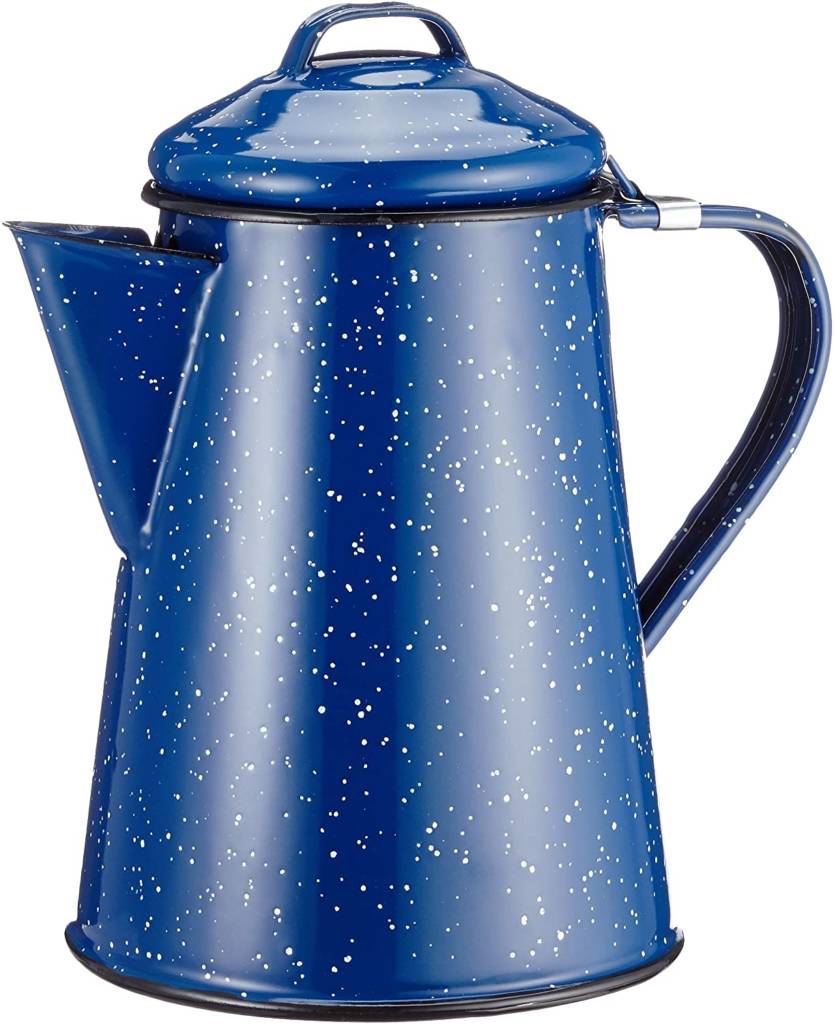 You can also get a French Press, which doesn't use electricity. I like the Bodum Chambord French Press Coffee Maker!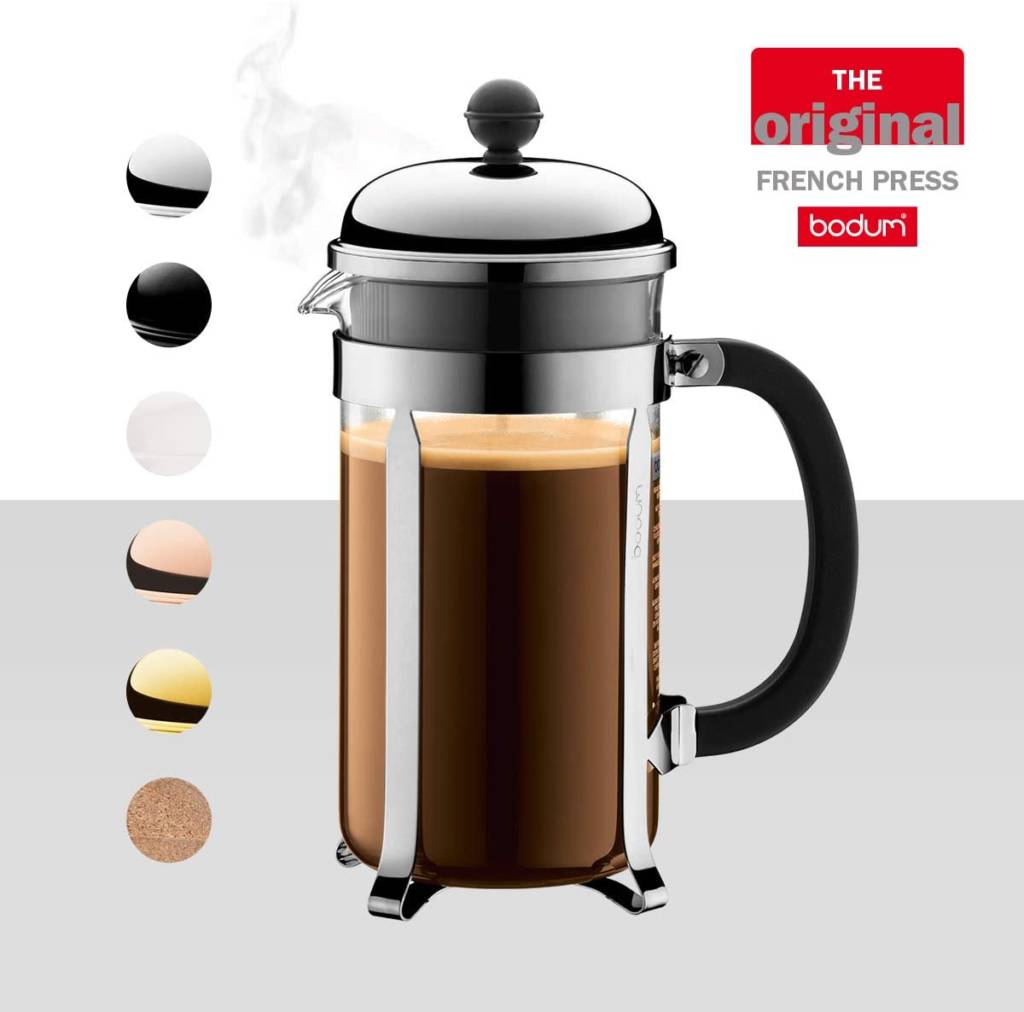 You need to move the ice from the freezer to a cooler if the electricity goes out. We actually use 2 coolers. One is just ice and the other is for keep things we will use often cold. That way, we don't open the refrigerator and freezer more than once or twice. This keeps our food cool.
Yes, any cooler will work. But, here is a Coleman cooler that keeps ice for 4 days! My father-in-law loves this cooler! Purchase this Coleman cooler at Amazon.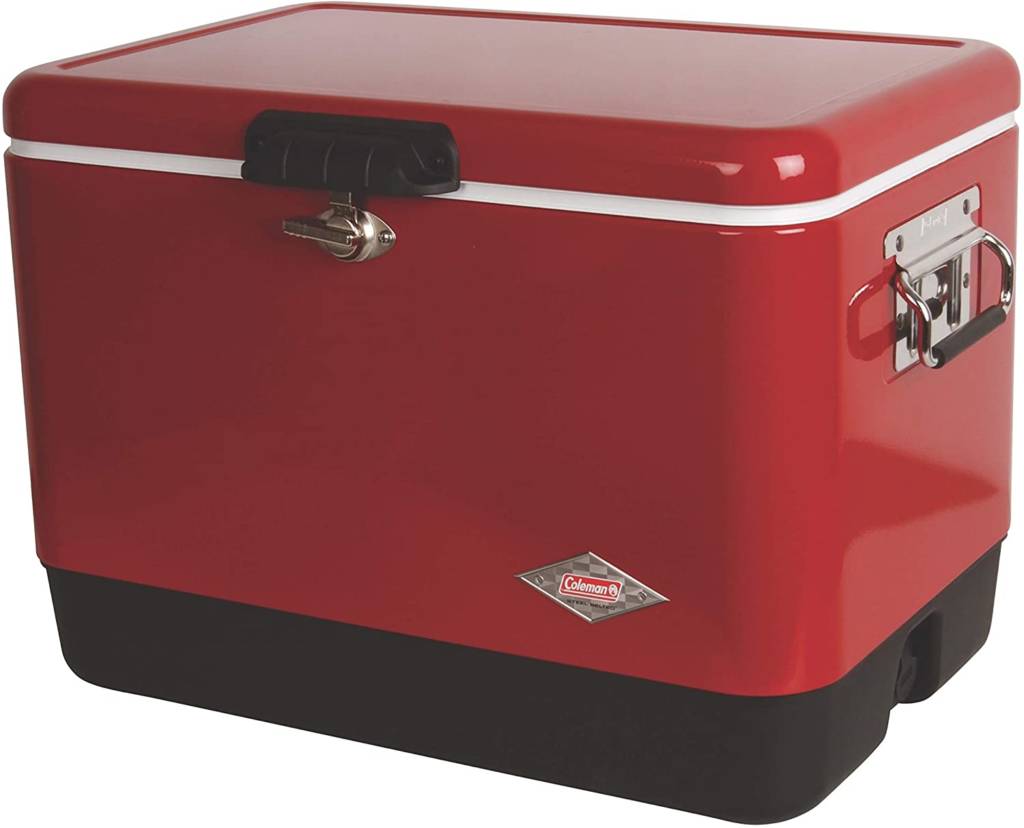 Candles
Be careful with candles. One time, we smelled something that smelt like burning hair. The cat's tail had gotten into the flame. We usually use flashlights, but if batteries run out of the electricity is out for days, candles can be a blessing.
Any candles will work.
Towels & Rags
Sometimes water leaks in during a hurricane, especially if there is roof damage. Not to fear, sop up all the water with towels and a wet-dry vac.
Here is a set of inexpensive towels that can be used to mop up water that seeps into the house. Amazon Basics Cotton Hand Towels are perfect to have on hand for sopping up water. I like white because I can bleach them and pack them away for the next hurricane. Purchase at Amazon.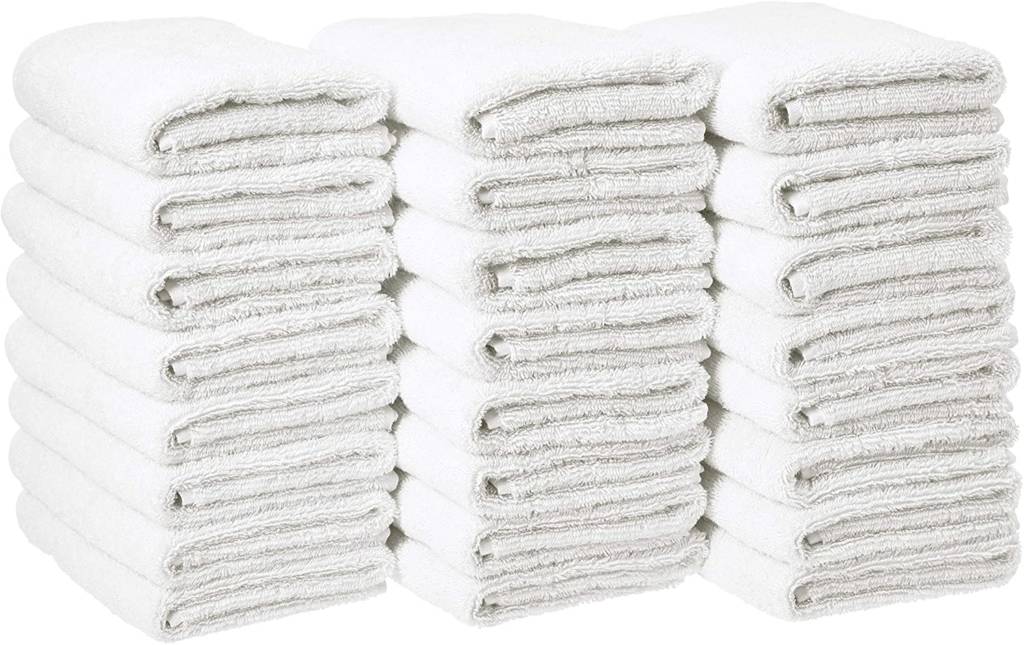 Craftsman Wet-Dry Vacuum is a necessity in our home if water leaks in. Once the electricity is back on, we start soaking up the water with this beast. Ours has lasted for years! Purchase at Amazon.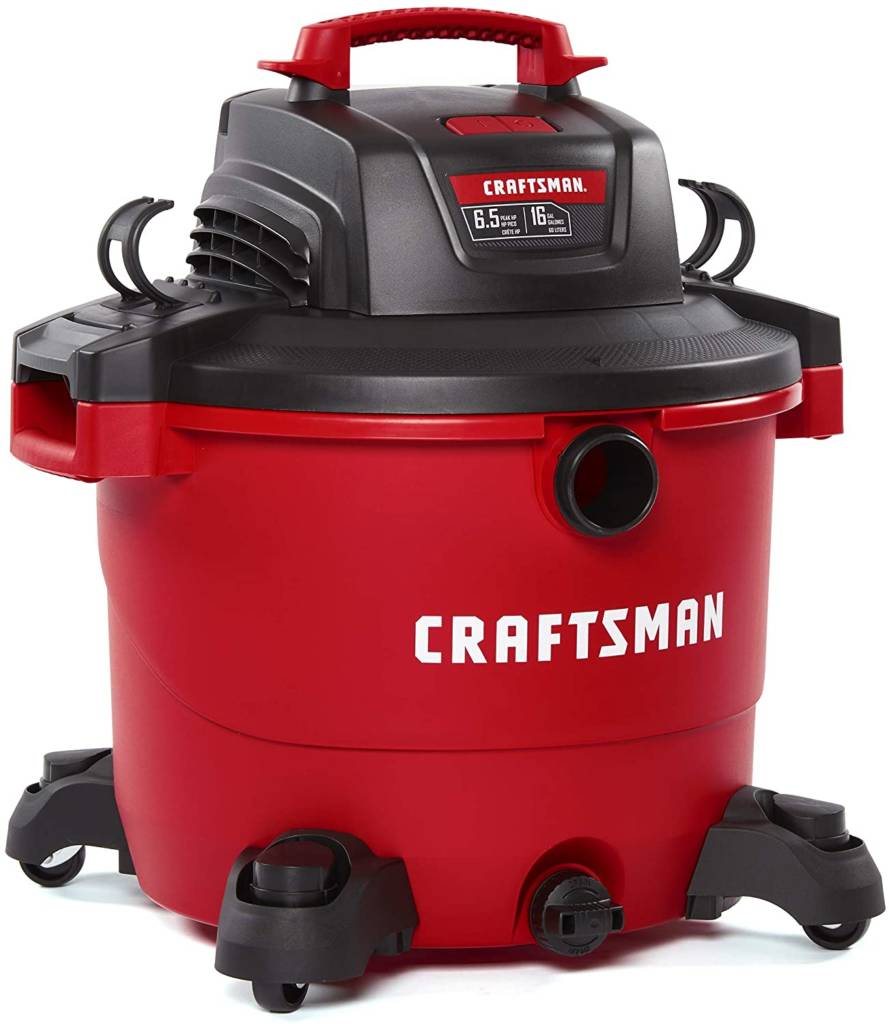 Plywood
Found at your local lumber yard or Lowe's, we have used the same plywood for 20 years. We store it tucked away in a corner in the garage. We, of course, have to get creative at our house.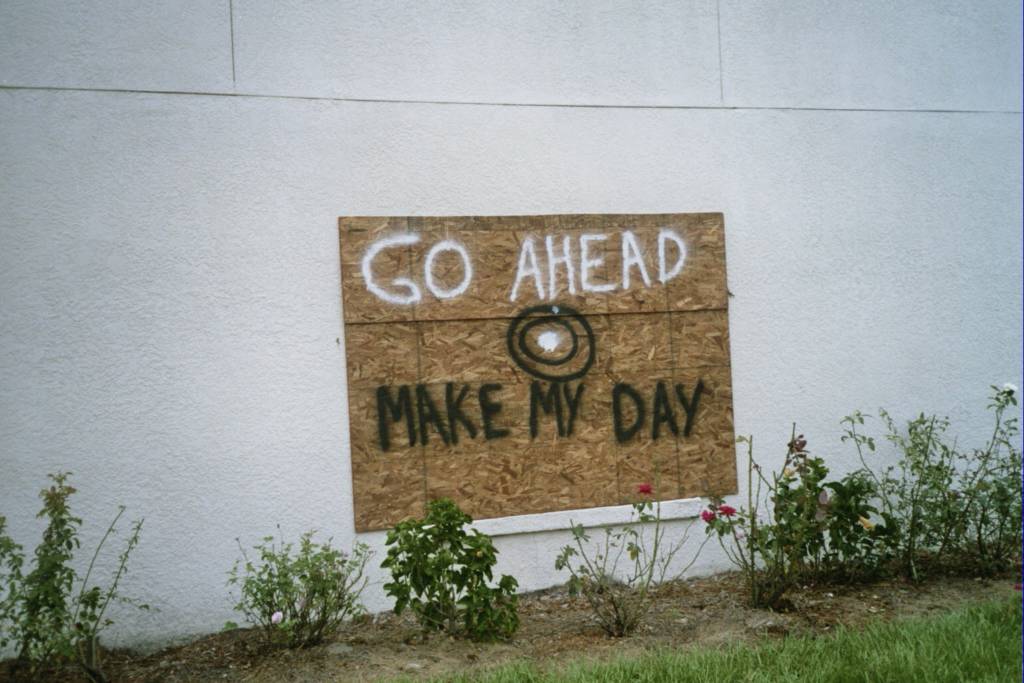 If a hurricane is bad, everything shuts down. You can't get to the drugstore or the doctor. Make sure you have some basic First Aid supplies handy. I like this Swiss Safe First Aid Kit because it has everything you could possibly need. Purchase the Swiss Safe First Aid Kit at Amazon.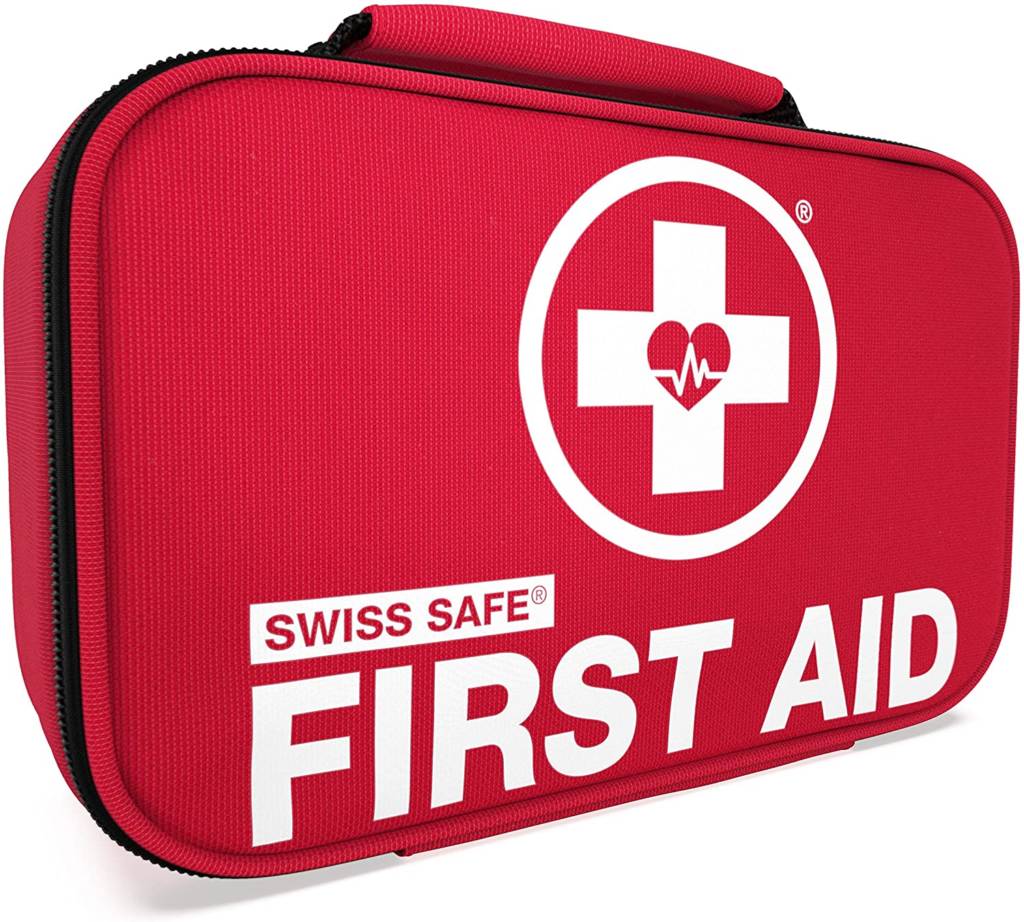 Radios? What? Does anyone still use them? Why yes. And they are great to have in an emergency situation.
I like this NOAA Weather Radio because it is powered by AA batteries, it's portable, and has great reception. You can purchase the NOAA Weather Radio at Amazon.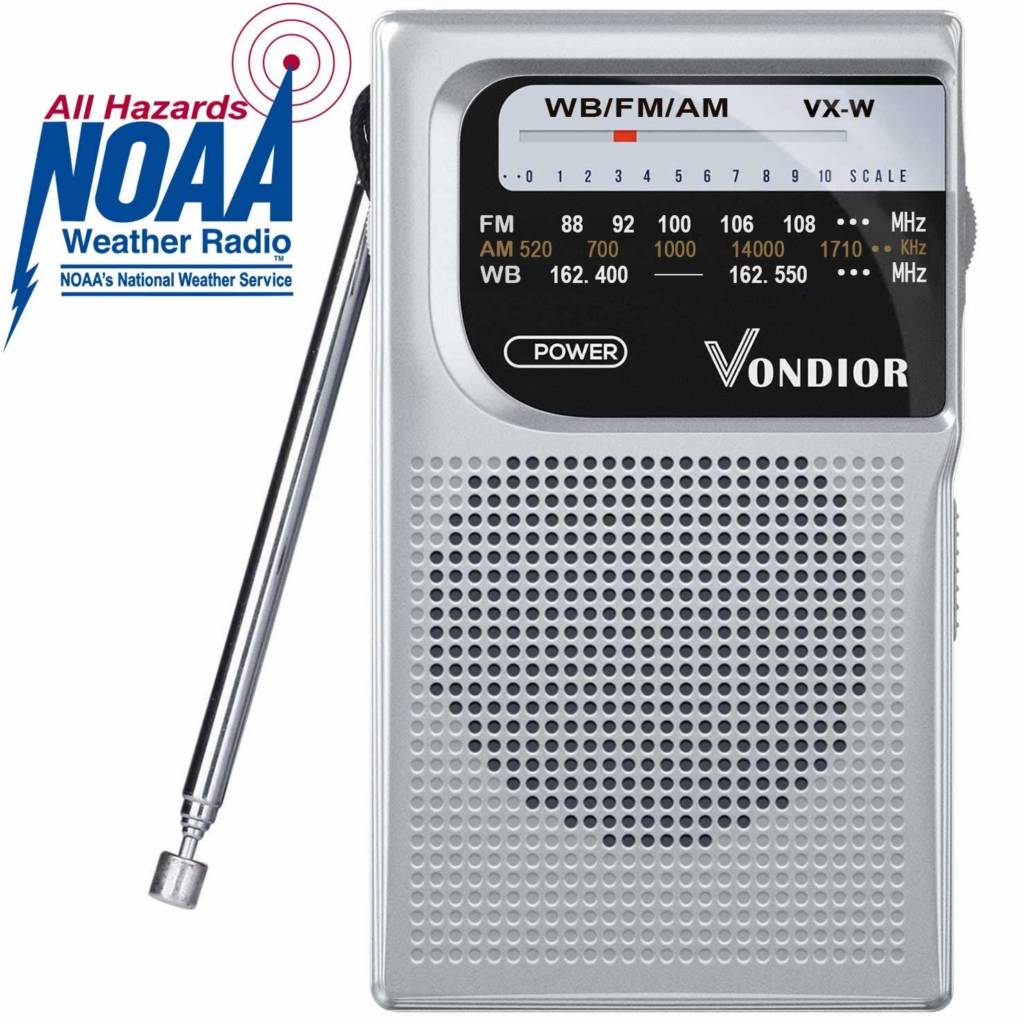 I would add diaper wipes to this list because they are great for quick clean ups.
Okay, you should be set up for an upcoming storm with these supplies ready. If you think I forgot anything, please add it in the comments below.
God bless and may you ride out the storm safely!
Warmly,
​Meredith Curtis