She googled "ruins near Sanford, Florida (a town near me)" and guess what? That's how my daughter found some old sugar mill and fort ruins we explored. It's so fun to explore the ruins and imagine what life was like a century or two earlier.
Sugar Mill Gardens
Historical site and botanical gardens, Sugar Mill Gardens is located on Old Sugar Mill Road in Port Orange, Florida. The history of Dunlawton Sugar Mill Plantation starts back before Florida's statehood when Spain was in charge. You can read the history of the place here: http://www.dunlawtonsugarmillgardens.org/about.html
As you walk through the lush tropical gardens, you will find concrete dinosaurs. Don't worry – they're not real. In the 1940s and 1950s, this place was Bongoland with a train, Native American village, animals, and a monkey named Bongo.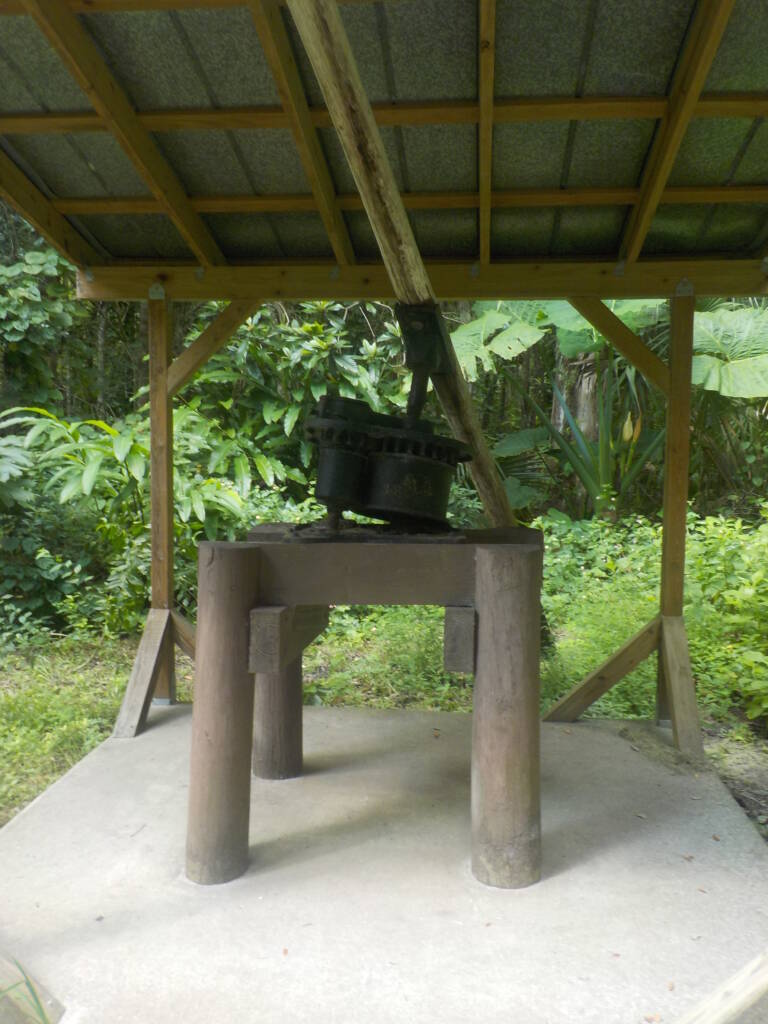 Cruger-dePeyster Sugar Mill Ruins
The Cruger-dePeyster Sugar Mill Ruins are located in New Smyrna close to the Intercoastal Waterway. There are signs that explain the history of the sugar mill and its downfall.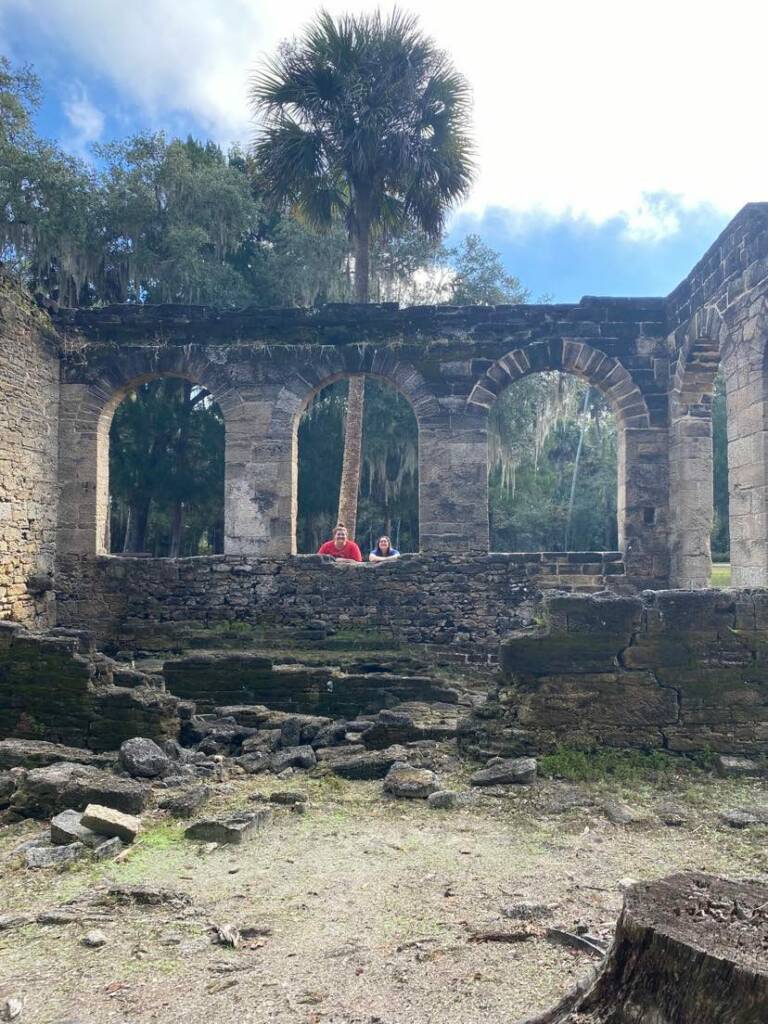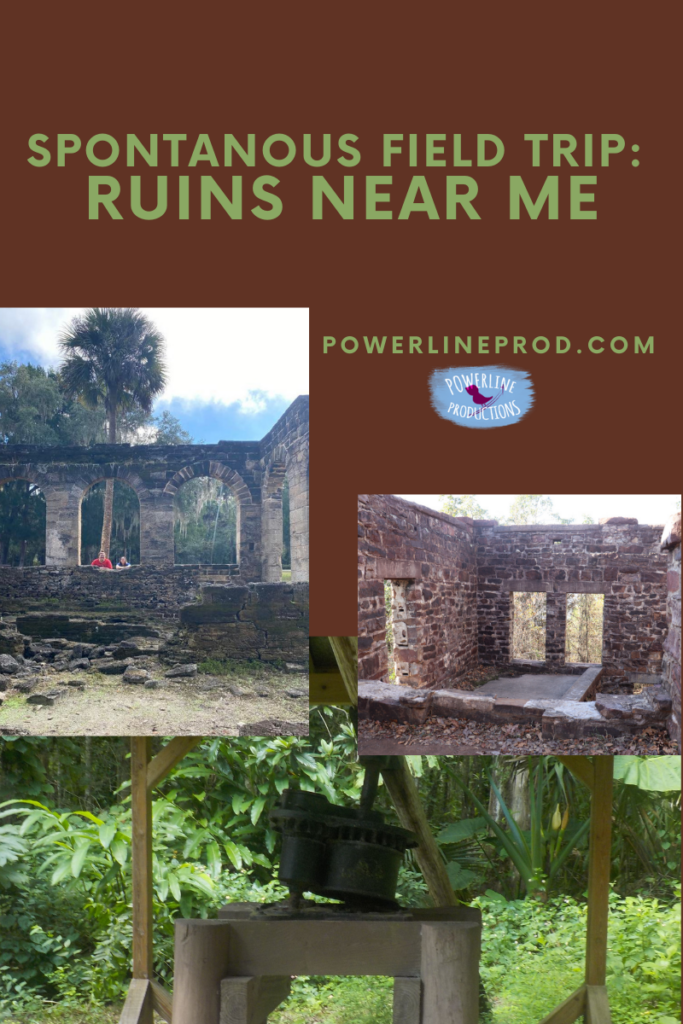 Old Fort Park Archaeological Site
Located in New Smyrna, the fort ruins overlook the Intercoastal Waterway. Who built it? Well, that's a mystery. Read more here: https://www.visitflorida.com/travel-ideas/articles/arts-history-new-smyrna-turnbull-sugar-mill-ruins/
Castillo de San Marcos
The Spanish built Castillo de San Marcos to defend their settlement in Saint Augustine, Florida. The best-kept ruins ever! These fort ruins are now a national monument and museum.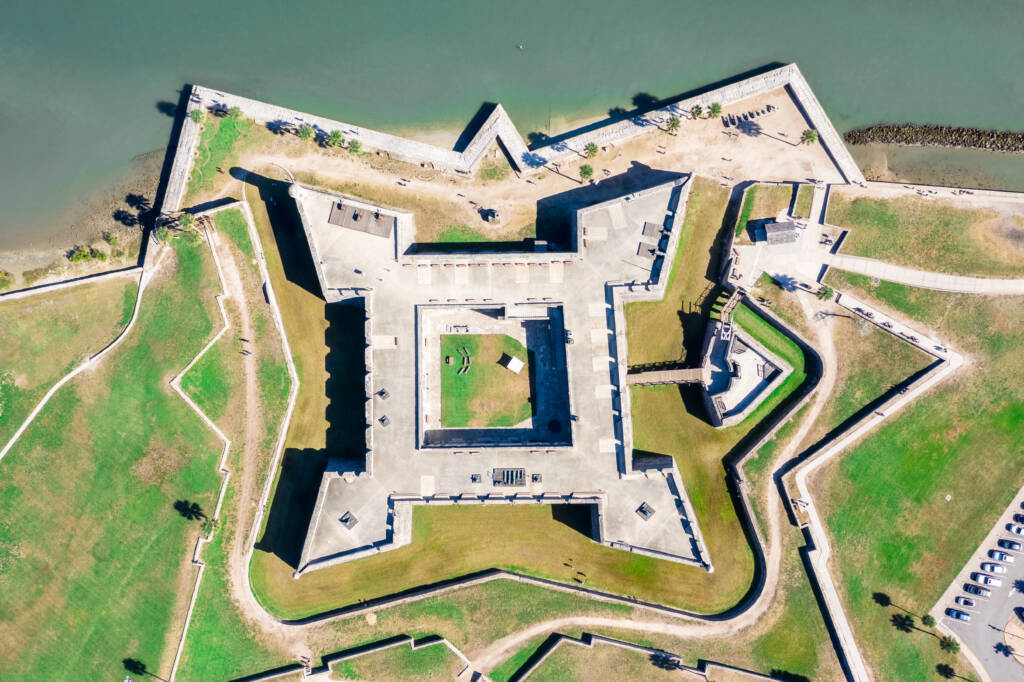 What's Near You?
I wonder if there are any ruins near your house.
Googled "Ruins Near Philadelphia, PA" and found:
Rolling Hill Park Ruins
The Cliffs
Stone Spiral Arch Bridge
Toddtown Tenement House
Googled "Ruins Near Little Rock, AR and found:
The Old Mill
Plum Bayou Mounds Archeological Site
Rock House Cave
Petite Jean State Park
Goggled "Ruins near Alburquerque, New Mexico and found:
Boca Negra Canyon
Tijeras Pueblo Archaeological Site
Juan Tabo Cabin
Googled "Ruins near Boise, Idaho" and found:
Eagle Rock Park
Adelmann Mine Trailhead
The Boise B
Go head, try it. Google "Ruins near me" and see what you find.
What kind of geography and history exploring do you do in your neighborhood or city? I'd love to hear about it.

Until next time, Happy Homeschooling!
Warmly,
Meredith Curtis