Can you believe it's time for the holidays?

The hustle-bustle can excite us, but also fill us with anxiety. I want to help you overcome stress and have a blast over the holidays, starting with Thanksgiving dinner.

We can be stressed out by money, logistics, scheduling, cleaning, preparing food, and somehow trying to find some meaning in it all.

Let's talk about ways to de-stress your Thanksgiving dinner with some simple proactive steps.
Keep Costs Down
Thanksgiving is a BIG meal, but it doesn't have to be an expensive one. One way to stay within your food budget is to bargain hunt starting early in the month.
Turkey prices go WAY DOWN in the weeks before Thanksgiving so watch for sales and when prices drop, grab your turkey and store it in the freezer. In fact, I usually grab my Christmas turkey when prices drop, too.

Turkeys aren't the only thing that goes on sale.

Watch for sales on potatoes, cranberry sauce, yams, pumpkin, rolls, and more! Again, it's worth it to stock up earlier in the month.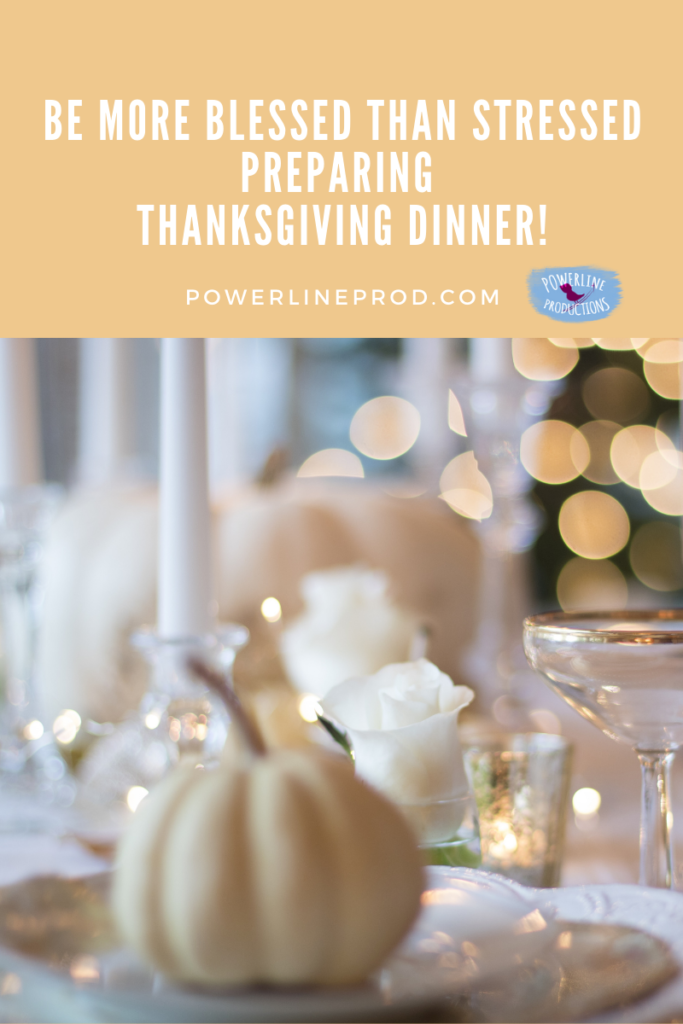 Cook that Turkey
I cooked my first Thanksgiving turkey upside-down. The white meat was very moist! I was so embarrassed.

Here are some videos to help you enjoy success if you are new to cooking a turkey.
Your First Turkey: Easy Roast Turkey for Beginners
How to Thaw a Turkey
How to Cook a Butterball Turkey
How to Carve a Turkey
Plan the Menu
Sit down as early as possible in the month to plan the menu. That way you can take advantage of sales and make food ahead.
Every family has their special favorites for holidays dinners. First list everything that is non-negotiable down. Then fill in the rest.
Here is our typical menu:
Turkey
Sausage Stuffing
Gravy (guest provides or I buy in a jar)
Mashed Potato Casserole
Green Bean Casserole
Corn (I use frozen)
Sweet Potato Casserole
Pumpkin Muffins
Pickled Cherries (my sister provides those)
Cranberry Sauce
Assortment of Pies
I make the mashed potato casserole early in the week and freeze it. The night before the big day, I get all my mixing bowls, measuring cup, baking dishes, and non-perishable ingredients out and leave them on the island, including spices.

Early Thanksgiving morning, I make the pumpkin muffins and sweet potato casseroles while my daughters make the green bean casserole, stuffing, and pies.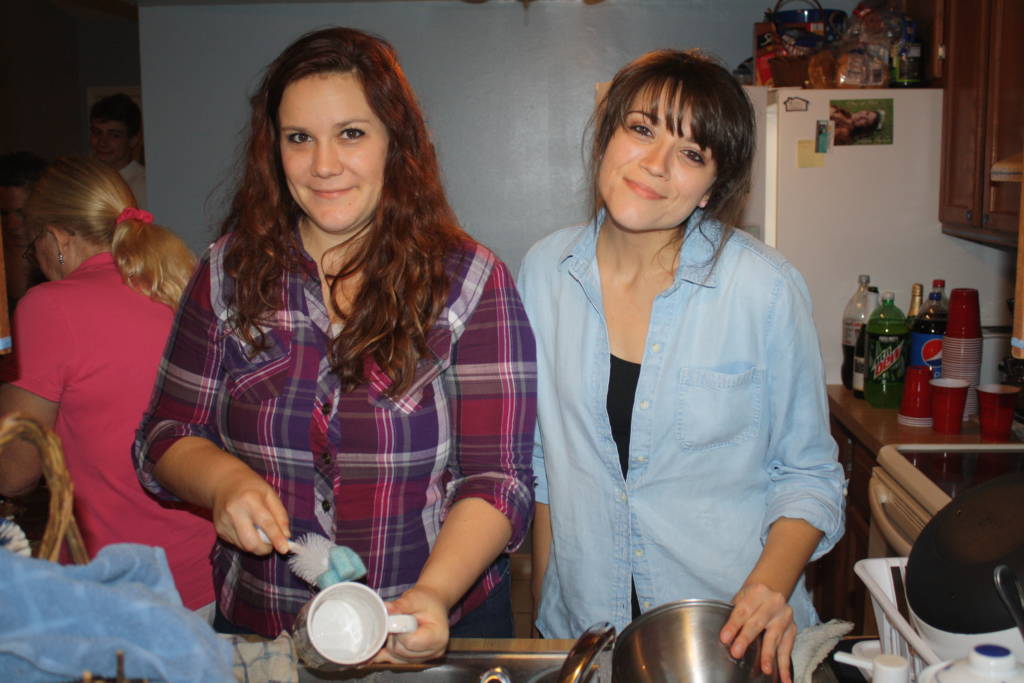 Ask for Help with Food
Let your guests help you out with the food. My married daughters bring food to holiday meals, as well as other friends. My friend Mary brings the sausage stuffing to dinner each year.
I've had friends bring supermarket pies and that's fine. As long as they tastes good!
Clean the House
We dust, straighten, and vacuum early in the week
The day before we clean the bathrooms and tidy up again
The night before, we set the table completely, including centerpiece. We also empty all the trashcans and unload the dishwasher
Thanksgiving morning, we do a quick vacuum and wash dishes after we finish cooking. Now, we are all set for dinner and have a place for dirty dishes and trash to make cleanup easier
Delegate
Notice I kept saying "we"? That's because I can't get ready by myself. I need help. I assign the family jobs the weekend before so they are not blasted with housework at the last minute. If friends offer to help, I say "Yes!" I've let friends run the vacuum, wash dishes, or clean a bathroom the day before to help me get ready.
Create A Festive Table
A Thanksgiving table is easy because the food fills it to brimming. A white tablecloth and white cloth napkins can create an elegant table. My mom had a Thanksgiving tablecloth that I have inherited, along with the matching napkins I made her long ago. We like to add placecards to each place setting, too.

For a centerpiece, I love to use a cornucopia filled with gourds and fresh fruit in the middle of the table. Another pretty centerpiece is a single candle atop a small carpet of autumn leaves. A basket of pine cones is another nice table topper.
When You Need More Room for Folks to Eat
We have had some very large Thanksgiving dinners over the yeas. I learned to stretch a table from my mom who invited lonely folks to join us for holiday dinners. She added card tables to the end of our long table and overlapped tablecloths.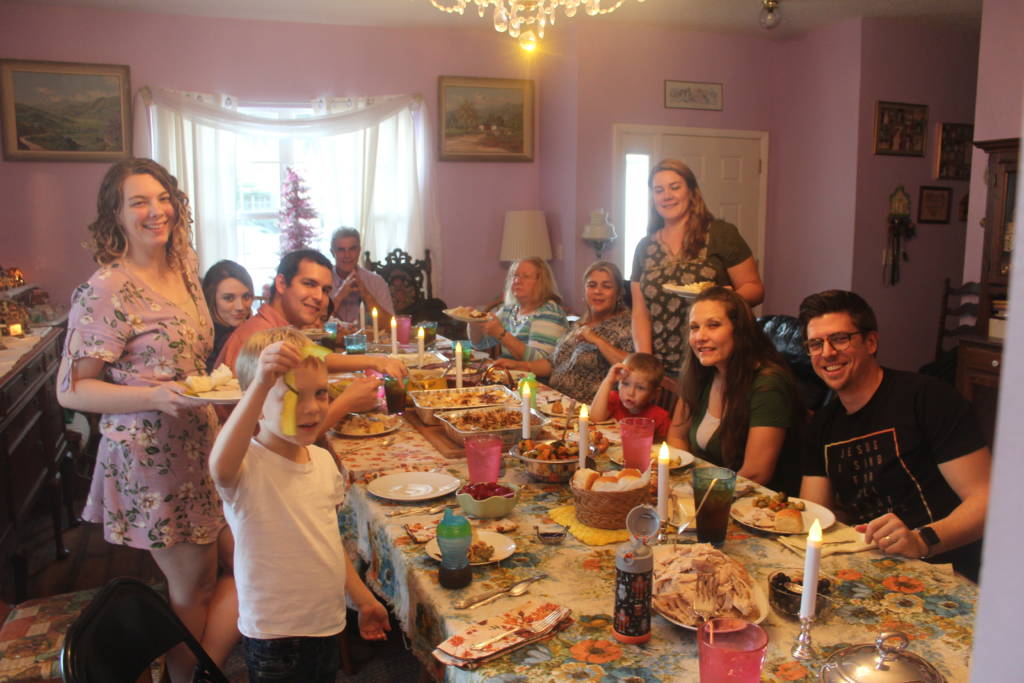 I have lined up my kitchen table and dining room table up together to make 1 super long table. I overlap similar tableclothes and we can all sit together. I've also used 2 or 3 separate tables, but I try to put them in the same room if possible so it feels like we're all together.
Family Fun
After dinner and before dessert, you might consider some family fun like walking around the block, tossing a football, or playing board games. Throwing horseshoes or playing croquet is another fun activity.
Schedule It All
Wow! We covered a lot of stuff!. How can we make everything happen without forgetting anything?
Scheduling is a great help in November!

I like to print a blank November Calendar and fill in shopping days, cleaning days, and early food preparation times. I might plan the menu on November 5 and shop a great sale on turkeys on Nov. 8.
Putting everything I need to do on a 1-page calendar helps me see it at a glance and reminds me to make time for doing early preparation. This preparation long before Thanksgiving Day causes our celebration to be more peaceful and fun. After all, who can relax and enjoy family and friends when they are stressed out?
Placecards & Scriptures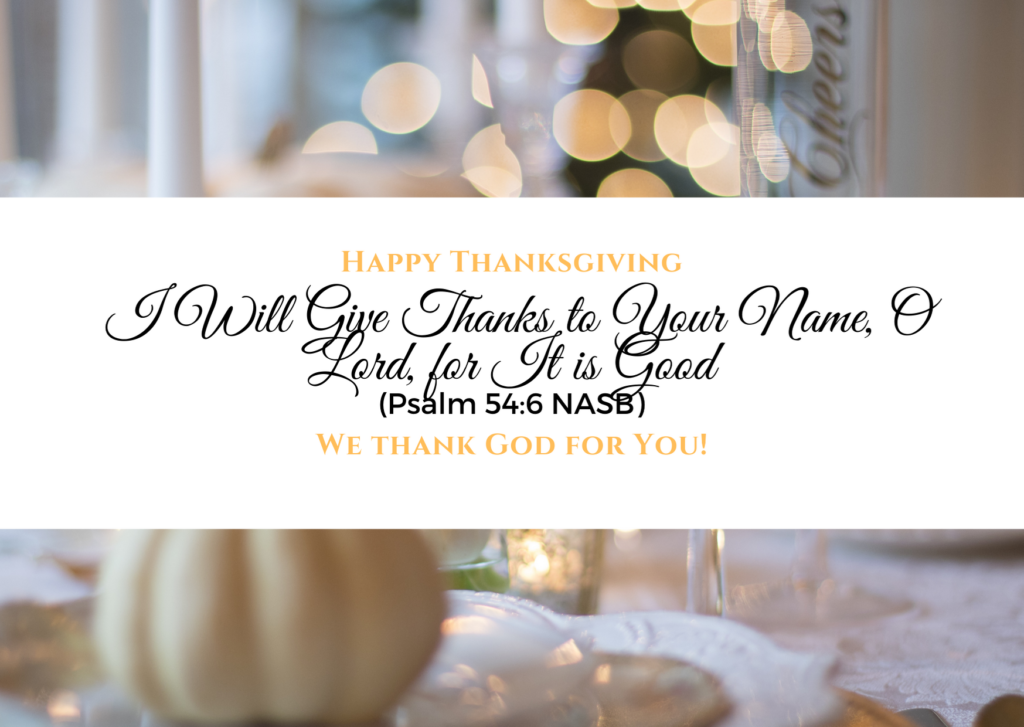 Are you a subscriber? I created some lovely Scripture cards and placecards to use at your Thanksgiving meal. We like to share the things we are most thankful to God for before we eat and sometimes we read some verses, too. We also write each guest and family members name on little placecards that lie on the plates. This way we can make sure they are conversation starters all around the the table, or tables, who will make everyone feel welcomed and loved.
If you haven't subscribed yet, you can subscribe here: https://mailchi.mp/523b52496609/daysofthanksfreebie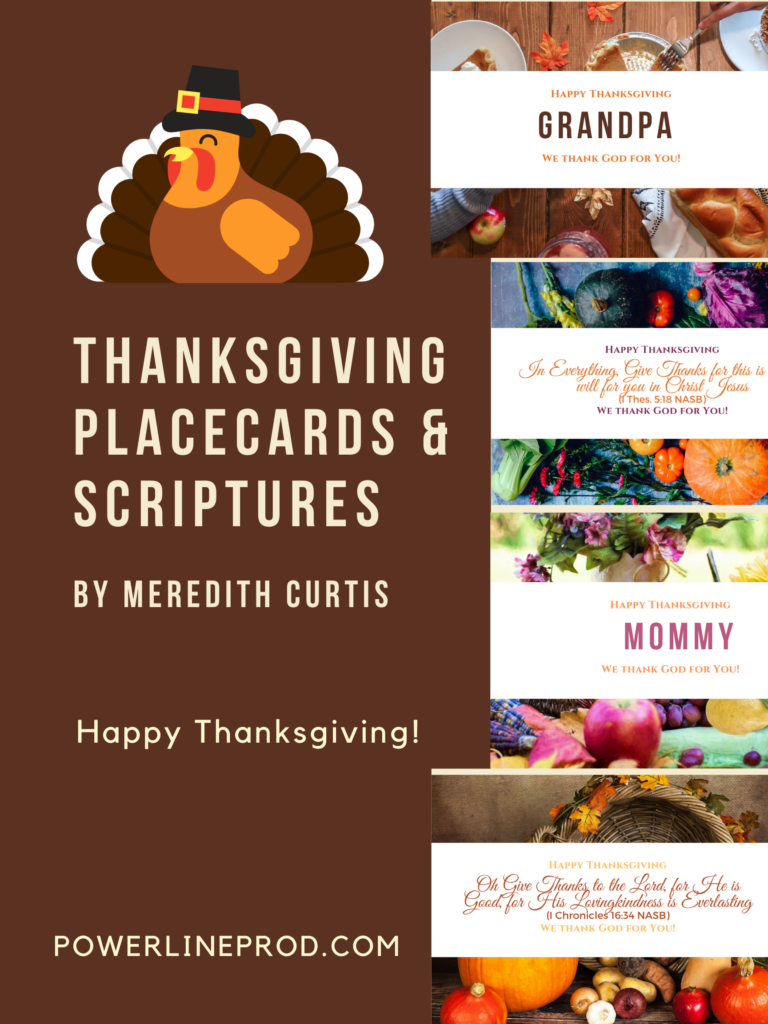 Hurry so you can get your placecards and Scriptures ready for you big celebration.
Until next time, Happy Homeschooling & Happy Thanksgiving!
Love,
Meredith Curtis