It's that time of year to purchase next year's curriculum! At Powerline Productions, we like to bless our customers–after all, we're homeschooling families, too. We're giving you 45% off EVERYTHING in our store. Grab curriculum, unit studies, high school courses, Bible studies, and homeschool resources at PowerlineProd.com.
Use Code BTSchool45 when you check out at PowerlineProd.com. Coupon expires on September 30, 2021.
Do you have any questions about Powerline Productions? Let us answer them for you!
What is Your Philosophy of Education/Worldview?
We embrace a lifestyle of adventure in our house, ready to discover and explore! Our curriculum is Christ-centered, Charlotte Mason-inspired, and packed with unit study fun.
We believe the Bible is true so we teach from a Christian worldview. We love exploring the world around us. Our curriculum is filled with living books of all kinds—great works, historical fiction, classic literature, and easy-to-understand non-fiction. We believe that children remember what they learn better if they get their hands messy crafting, creating, mapping, and experimenting.
Finally, we teach in a practical way so that our children can apply what they learn in real-life situations today and in the future.
What Do You Provide for Homeschooling Families?
We have a blog to encourage and inspire homeschool families: Homeschool Joy at PowerlineProd.com.
Our podcast Finish Well is for homeschooling parents and teens covering a variety of topics from history to conflict resolution. Visit us at Ultimate Homeschool Podcast Network: Finish Well.
Where is Your Store?
Our store is online at PowerlineProd.com. We provide homeschool resources for Christian homeschooling families.
Check out our series:
Teach History the Fun Way
!-Credit High School Courses
HIS Story of the 20th Century
Travel God's World
Christmas Unit Studies
Real Men
God's Girls
How-To-Homeschool
Click on Photo to See Books in Series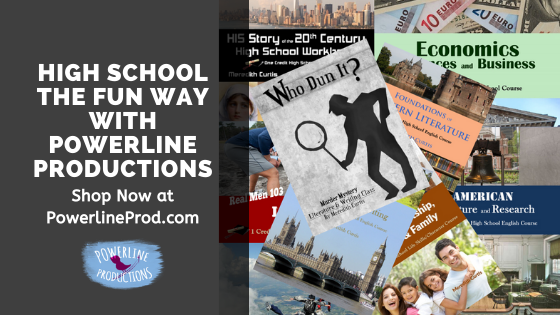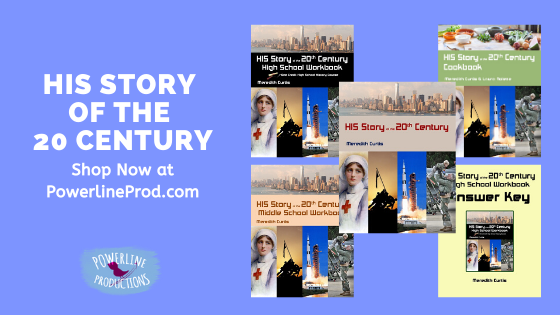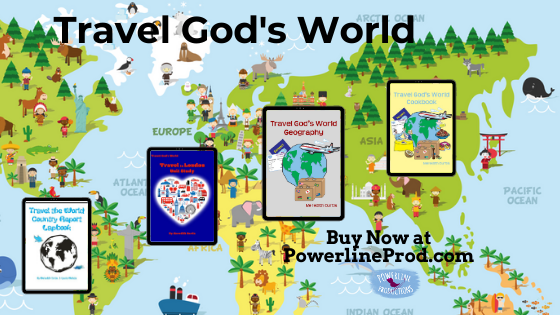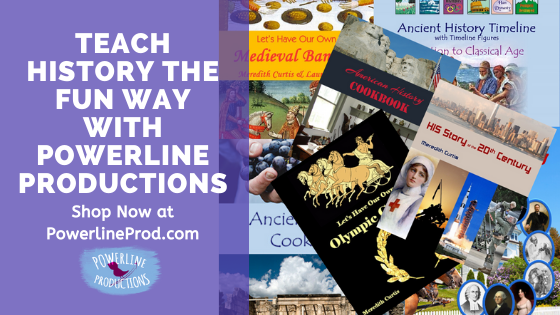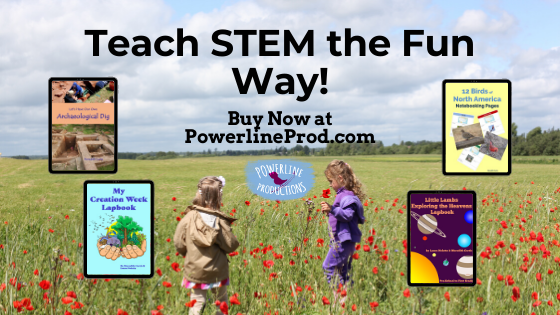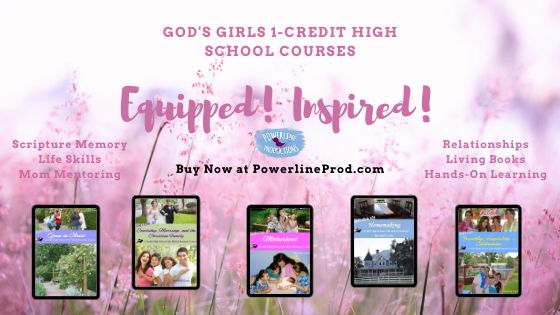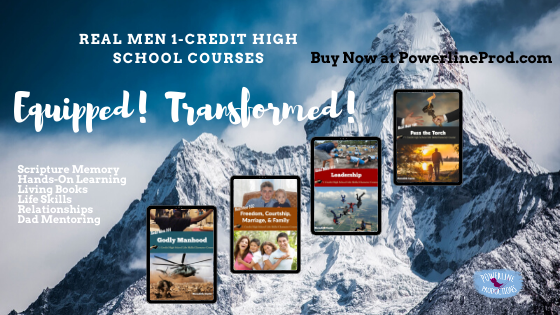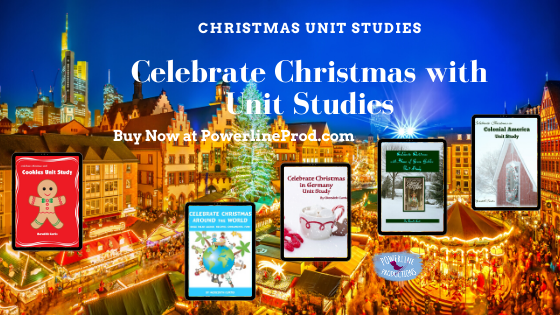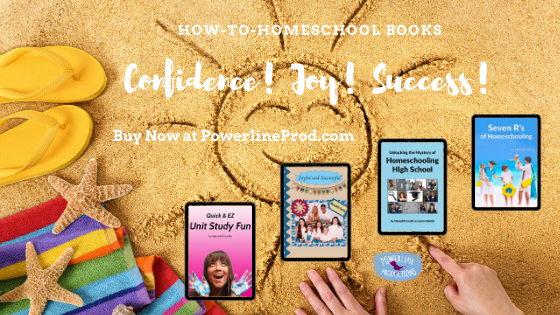 We're excited to bless you this new school year! Have an amazing year and don't forget to shop at PowerlineProd.com.
Until next time, Happy Homeschooling!
Warmly,
Meredith Curtis