It's graduation time. You are planning a party for your amazing son or daughter, feeling quite emotional. What about food? What should you serve your guests?
​
Start with your graduate. Is there something special that he, or she, would like on the menu. Maybe he likes Mexican food and you can have a menu of burritos, tacos, and fajitas. Or maybe she likes old-fashioned teas and you can serve tea sandwiches, lace cookies, and scones with clotted cream.
After five high school graduations and five college graduations, I have planned my fair share of menus. Here are some of our guests' favorites. Enjoy.
Simple Appetizers & Punch
Party Punch
Fresh Fruit Platter
Raw Veggies with Dip Platter
Hummus with Pita Chips
Spicy 7-Layer Mexican Dip with Tortilla Chips
Brownies
Chocolate Chip Cookies
Sandwich Buffet
Platter of Sliced Ham
Platter of Sliced Roast Beef
Platter of Sliced Salami
Platter of Sliced Turkey
Platter of Sliced Cheddar Cheese
Platter of Sliced Swiss Cheese
Platter of Sliced Provolone Cheese
Rye Bread
Croissants
Wheat Rolls
Pickles, Lettuce, Tomatoes, Thinly Sliced Onions
Mayonnaise, Mustard, Honey-Mustard, Softened Butter
Graduation Cake
Party Punch, Coffee, Iced Tea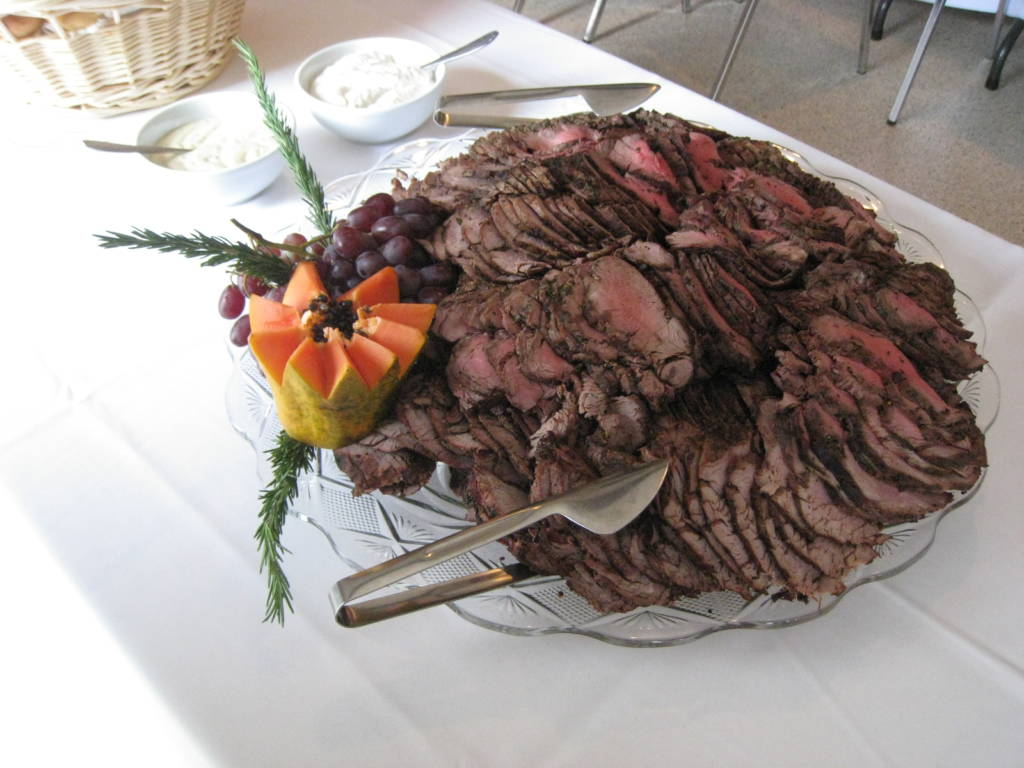 Hearty Feast
Hot & Spicy Chicken Wings
Sweet & Sour Meatballs
BBQ Sausages
Pigs in a Blanket
Platter of Pinwheel Sandwiches
Cole Slaw
Potato Salad
Pasta Salad
Cheese & Crackers
Graduation Cake
Party Punch, Coffee, Iced Tea
Easy-Prep Deli Sub Feast
6-Foot Sub
Variety of Chips
Graduation Cupcakes
Sodas

Vintage Tea Party
Tea Sandwiches (Chicken Salad, Cucumber with Cream Cheese, Strawberry & Butter, Ham & Cheese, Egg Salad)
Scones with Clotted Cream
Date Nut Bread
Lace Cookies
Lemon Bars
Snickerdoodles
Variety of Tea Bags
Teapots of Hot Water
Iced Tea, Coffee
Mexican Fiesta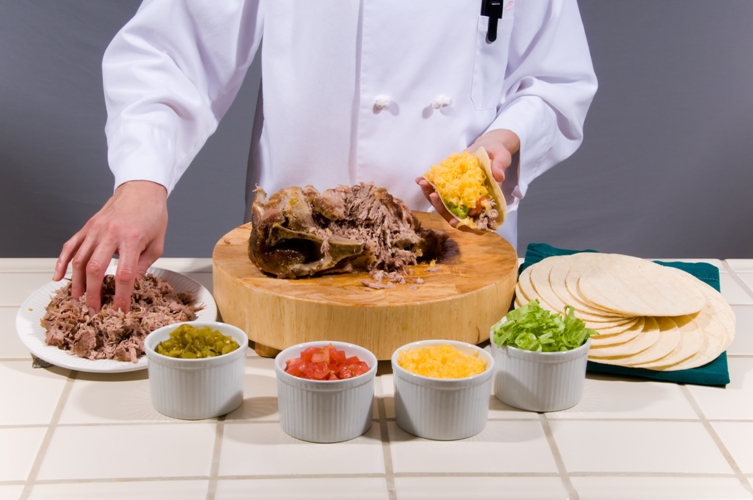 ​Tortilla Chips & Salsa
Bean Dip & Chips
Burritos
Tacos
Fajitas
Chocolate Ice Cream sprinkled with Cinnamon
Sodas & Hot Chocolate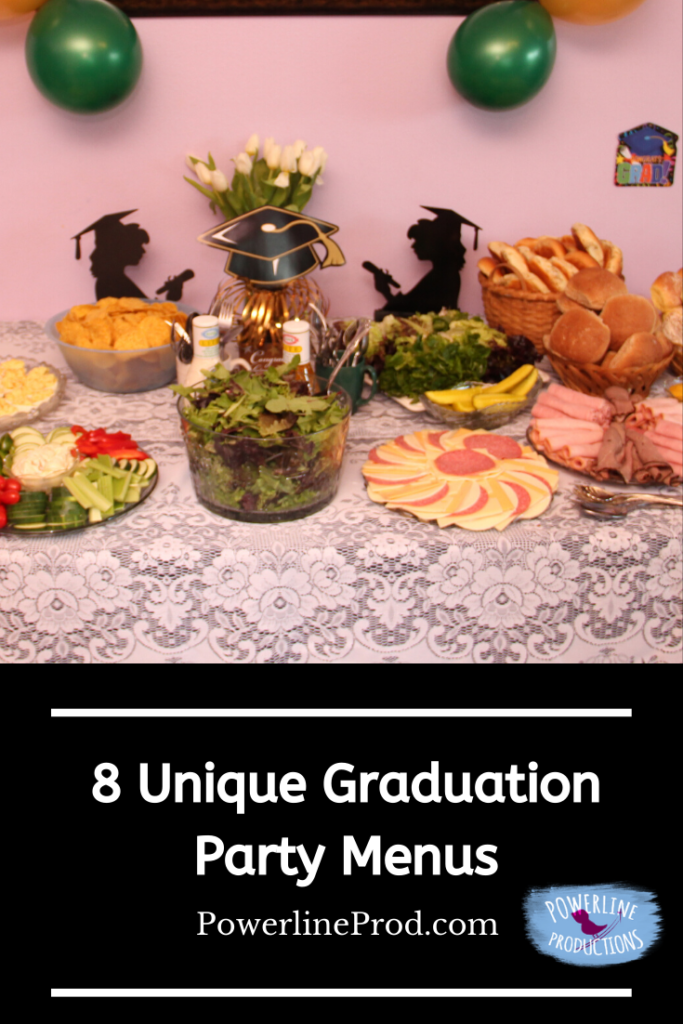 Tropical Luau
It's time to celebrate with a trip to the tropics in your back yard. Serve up a luau. You might do the Limbo, have a poi-eating contest, or dance the hula.
Whole Pig Roasted in a Pit
Platter of Sliced Ham
Polynesian Meatballs
Seafood Pasta
Indonesian Fried Rice
Pina Gel Salad
Ambrosia
Hawaiian Wedding Cake
Banana Cake
Coconut Water
Virgin Pina Coladas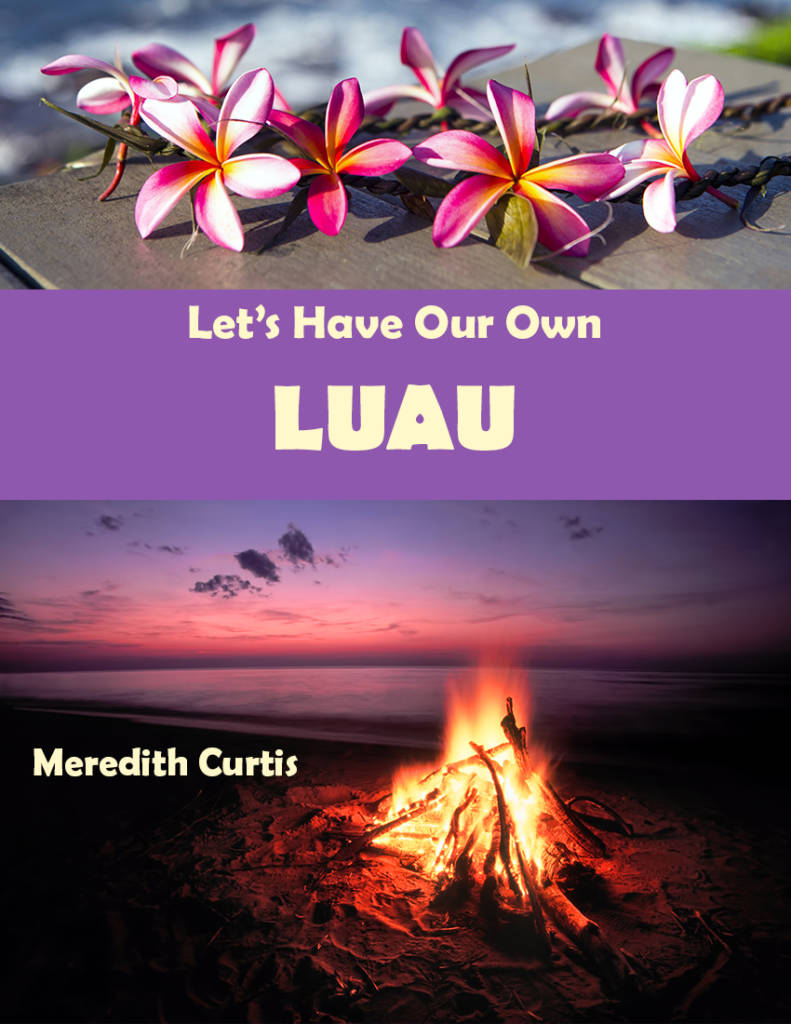 Back to the 1990's Potato Bar
It's back to the end of the twentieth century for this crowd-please. Serve hot baked potatoes wrapped and baked in foil for each guest. In return, each guest can bring a topping for the potatoes.

Here are some topping ideas:
Sour Cream & Butter
Chopped Scallions
Cooked & Crumbled Sausage
Cooked & Crumbled Bacon
Variety of Shredded Cheeses
Shredded Carrots
Chopped Green Peppers
Cubed Canadian Bacon
Cubed Ham

We hope these ideas will jumpstart your own ideas and that you will have a wonderful graduation party.
Resources
So many people ask my friend Laura and I the same questions over and over about homeschooling high school. Since we can sit down over a cup of tea with everyone, we decided to write a book for all of you who are thinking about homeschooling high school. You can do it!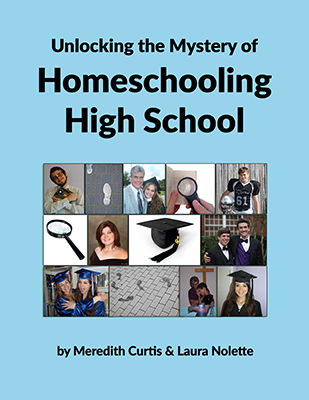 Please share your menu ideas and suggestions in the comments below.
Until next time, Happy Homeschooling!
Meredith Curtis