Disclosure: This blog post contains affiliate links from my participation in the Amazon Services LLC Associates Program. I receive a small commission at no cost to you when you make a purchase using my link.
Children are fascinated by huge 18-wheelers that share the road with our family cars and minivans. We love to point out big rigs by color. However, you don't have to stop with colors. It's fun to learn about what's inside those giant trucks.
Cargo trucks play an important role in the U.S.A. Trucks bring products from farms, shipping docks, and suppliers to stores where we can purchase all kinds of food and products. Do your little ones know that?
Cargo are products that are shipped from location to another via truck, ship, or plane.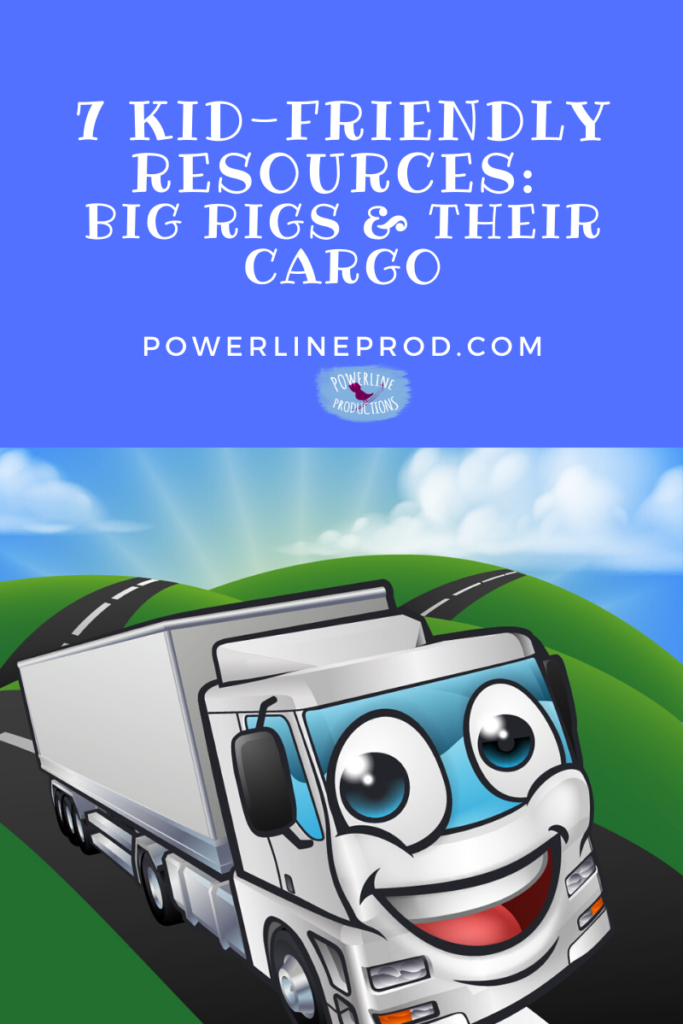 We can learn about cargo trucks, or 18-wheelers in many ways. Here are 7 resources to help you learn about trucks that carry cargo so that we can have food and products to purchase in our local stores.
Read A Picture Book: Big Rigs on the Move
Snuggle up and read a picture book with your little lambs who love trucks. Big Rigs on the Move by Candace Ransom is a great read aloud. You can purchase Big Rigs on the Move at Amazon.
Another Picture Book: That's How We Roll
So many people don't realize how important truck drivers are to the American family. That's How We Roll reminds us to be thankful for truck drivers. You can purchase That's How We Roll by Seth Cochran at Amazon.
Watch A Video
A cartoon about a young cargo ship: Cargo Ship Kid.
An easy-to-understand video about shipping: How Container Ships Work.
This simple video explains how cargo shipping works. You can watch How Container Shipping Works on YouTube.
Make A Model: Cargo Truck
Building Lego models is a great hands-on activity to introduce kids to cargo trucks. You can purchase the Lego City 60020 Cargo Truck Toy Building Set at Amazon.
Make A Model: Cargo Terminal
You can also make a Lego model of a cargo terminal. Purchase Lego City Town-Cargo Terminal at Amazon.
Play A Game: Game Of The States: Can You Sell The Most Coast To Coast
This is a fun geography game that involves cargo trucks. Each player has a truck that he or she races back and forth across the country buying products in one state and selling them in other states. You can purchase Game Of The States Can You Sell The Most From Coast To Coast at Amazon
Color Pictures of Big Rigs
Cool Custom Big Rig Trucks: A Coloring Book of Trucking Delights by Nola Hintzel is full of cool pictures for kids to color. You can purchase the coloring book at Amazon.
Learning about trucks is fun! It's also a great opportunity to teach children about big rigs and the trucking industry.
Until next time, Happy Homeschooling!
Meredith Curtis