Disclosure: This blog post may contain affiliate links from my participation in the Amazon Service LLC Associates Program. I receive a small commission at no cost to you when you make a purchase using my link.
You know the person I'm talking about. She (or he) always has a cozy mystery that are in the middle of and can't wait to read the next in the series. The best thing that you can give to the cozy mystery reader is a brand new mystery. I have a ton of ideas for you from Golden Age of Mystery.
A true mystery connoisseur has read the classics or has she? Some mystery fans are quite young. Maybe they've never heard of Miss Marple, Hercule Poirot, Father Brown, Roderick Alleyn, or Lord Peter Wimsey.
Golden Age Classic Mysteries
The Golden Age writers include Ngaio Marsh, Agatha Christie, Dorothy Sayers, G.K. Chesterton, and Margery Allingham. The Golden Age started right before World War I and through the 1930s. Meet lords and ladies, visit country estates, and match your wits against English detectives in these vintage tales.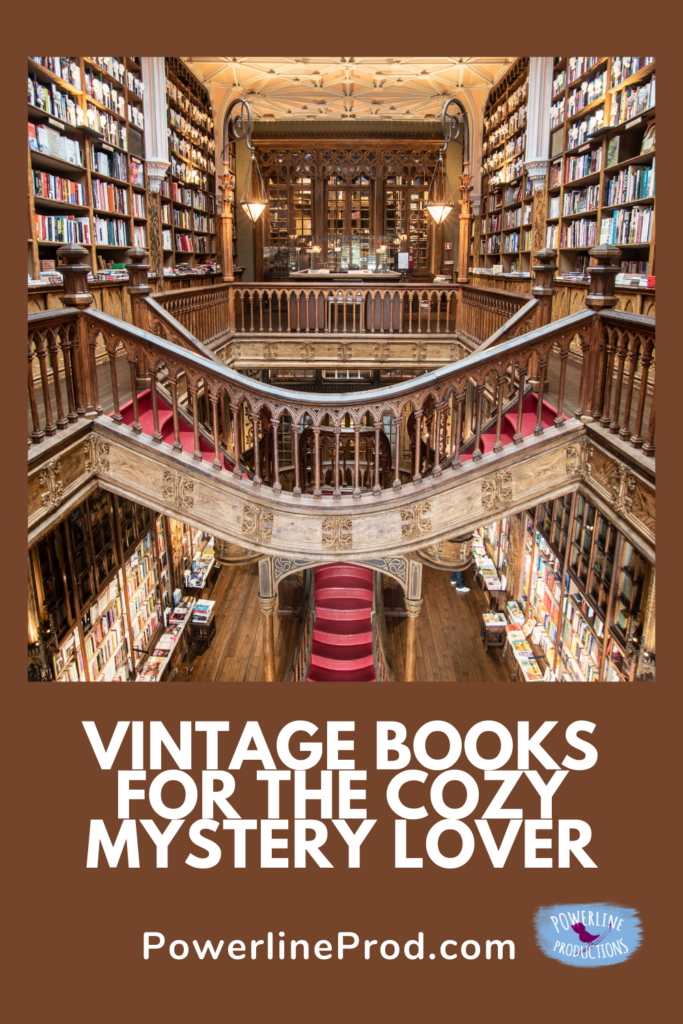 Keep in mind that these books are roughly 100 years old. They are written at a higher reading level than most mysteries of today. Agatha Christie is the easiest read of them all.
One thing I didn't realize as a young teen when I first starting reading classic mysteries was how great the writing was in some of these vintage novels. They quoted in French and Latin occasionally. They referred to Greek classics and history. Yes, Agatha Christie, Dorothy Sayers, G.K. Chesterton, and Ngaio Marsh are great authors who produced classic literature. Being a whodunit doesn't change that! But, it does make the reading more fun!
G.K. Chesterton's Father Brown
The bumbling, pure Father Brown knows more about evil than most people. After all, he hears confessions each week. To start your Father Brown adventure, The Complete Father Brown Mysteries has 25 beloved Father Brown stories. Purchase The Complete Father Brown Mysteries at Amazon.
Ngaio Marsh's Roderick Alleyn
A Man Lay Dead is the first of 32 Roderick Alleyn detective novels. Step back in time to a country house party where they are playing the innovative "murder game" when something goes terribly wrong. Purchase A Man Lay Dead at Amazon.
Dorothy Sayers' Lord Peter Wimsey
Clouds of Witnesses is the second book in the Lord Peter Wimsey series and we meet Peter's older brother Gerald, the Duke of Denver, who is charged with the murder of their sister Mary's fiancé. Will Peter track down the true killer in time to save Gerald's life? Purchase Clouds of Witnesses at Amazon.
Agatha Christie's Miss Marple
Agatha Christie has written over 60 cozy mysteries that are fun to read and best of all, well-written from an educational and literature standpoint. If you've never read her, well, you will have to read one of her novels and I bet your read another and another and another.
Miss Marple is my favorite! She is an elderly aunt (never married) who is quite interested in everything going on around her. There is a brilliant mind under all the fluffiness that catches the killer every time.
4:50 from Paddington by Agatha Christie begins with Miss Marple's friend seeing a woman murdered on a passing train. When the train officials can't find a body or a witness, most people would give up, but Miss Marple knew that her friend Mrs. McGuilicuddy knew what she saw. This is Miss Marple at her best playing the dithering old lady on the outside while on the inside, her steel-trap mind unravels a challenging puzzle.
Purchase 4:50 from Paddington at Amazon.
When famous author Raymond West worries about his aunt's health, he decides to send her to the famous Bertram's Hotel. It is like stepping back in time. Yet, Miss Marple sense that something isn't quite right. One of my favorites! At Bertram's Hotel by Agatha Christie is full of twists and turns–an ideal cozy mystery.
Purchase At Bertram's Hotel at Amazon.
Agatha Christie's Hercule Poirot
The Mysterious Affair at Styles introduces us to Hercule Poirot, the Belgian detective. We also meet Hastings who becomes Poirot's loyal sidekick. This is the classic golden age mystery with a manor home, poison, retired soldiers, and a unexpected dead body. This is Agatha Christie's first cozy mystery novel.  Purchase The Mysterious Affair at Styles at Amazon.
Here is another cozy mystery I consider historical fiction. Murder on the Orient Express by Agatha Christie is set on the historical and elegant Orient Express train popular in the early 20th Century with the rich and famous. The conclusion is so similar to an event that took place in American in the 1930s that I include it in my HIS Story of the 20th Century history course. I just can't give the event away or you will know who the murderer is.
Purchase Murder on the Orient Express at Amazon.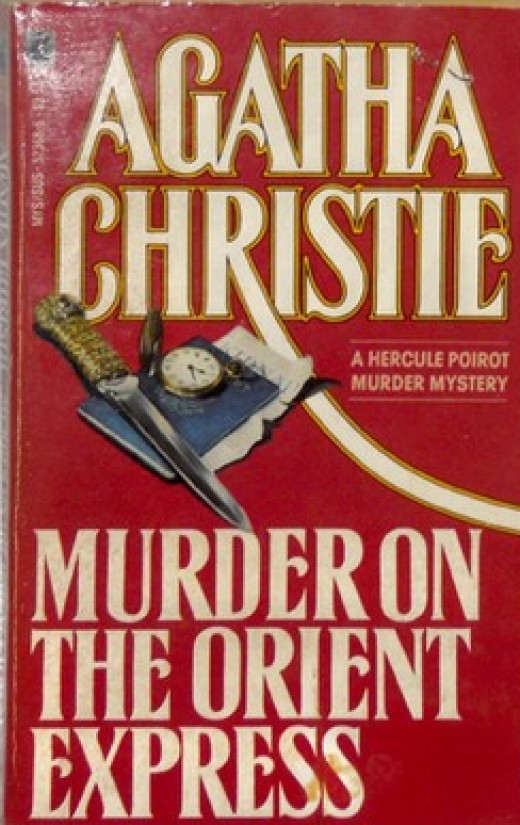 In The Murder on the Links, Poirot is urgently called to France but arrives too late to save his client's life. His body is found on a French golf course. This book is full of twists and turns!
You can purchase The Murder on the Links at Amazon.
Agatha Christie's Tommy & Tuppence
Tommy and Tuppence meet one another in The Secret Adversary: A Tommy and Tuppence Mystery by Agatha Christie right after World War I comes to an end. This is a great slice of life in England right after World War I. I actually consider it historical fiction: World History World War I.
Purchase The Secret Adversary: A Tommy and Tuppence Mystery at Amazon.
Who Dun It, a 1-Credit High School English Course
Writing a novel during the high school years is a valuable learning experience and most students end up enjoying the process and the finished product (your very own book!). In our house, since we love cozy mysteries, we decided to write your own "Who-Dun-It" in the pattern of the "Golden Age of Mystery." With examples like Hercule Poirot, Miss Jane Marple, Sherlock Holmes, Father Brown, and Lord Peter WImsey, we created our own detective. By reading Agatha Christie, Dorothy Sayers, Mary Higgins Clark, G.K. Chesterton, Sir Conan Doyle, and other classic mystery authors, we created our own pattern to write our very own cozy mystery novel.
Who Dun It? is available in print at Amazon and E-book at PowerlineProd, PayHip and TeachersPayTeachers. Who knew high school English could be so fun!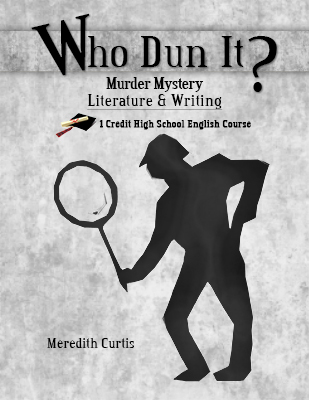 I hope you will enjoy these vintage books or give them as gifts to a cozy mystery lover!
Warmly,
Meredith Curtis