Disclosure: This blog post contains affiliate links from my participation in the Amazon Services LLC Associates Program. I receive a small commission at no cost to you when you make a purchase using my link.
Tuskegee Institute was founded on July 4, 1881 in Macon County, Alabama. Founded as a Christian college for freed slaves to receive an advanced education, The students built the first buildings by hand. An elite group of black aviators was trained at Tuskegee during World War II. Those men are remembered as the Tuskegee Airmen. Now a university, Tuskegee still thrives today.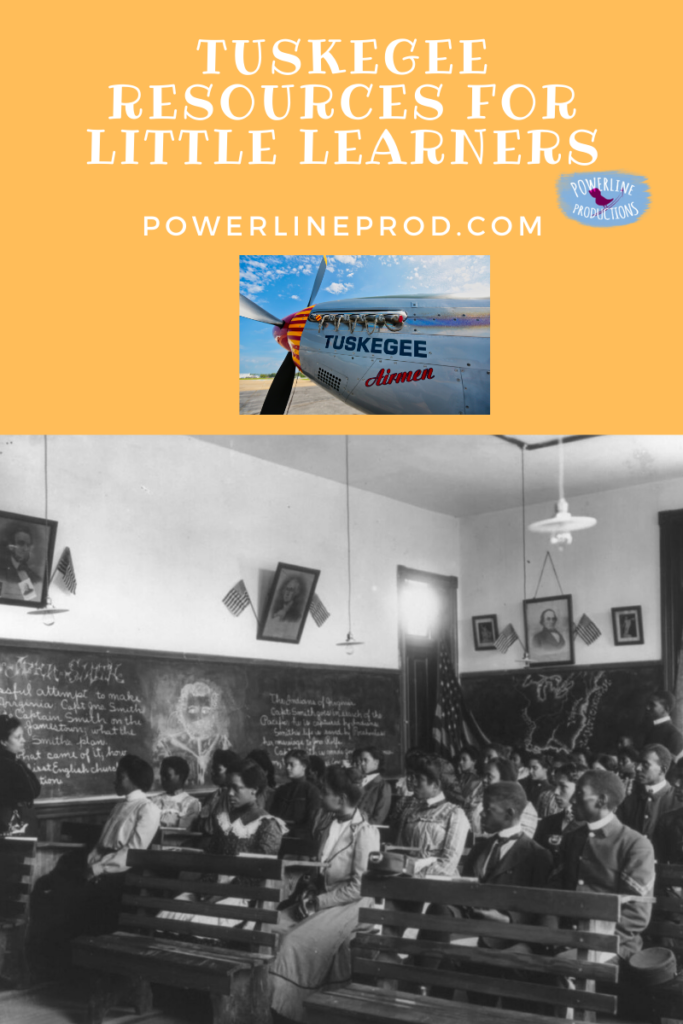 With Books & Bricks: How Booker T. Washington Built a School by Suzanne Slade tells the story of how Booker T. Washington built Tuskegee Institute with his students.
Who Was Booker T. Washington by James Buckley, Jr. is an easy-to-read chapter book for young readers. Purchase at Amazon.
A Weed Is a Flower: The Life of George Washington Carver by Aliki is a delightful picture book that your children will love! Read it aloud to introduce them to a botanist who loved Jesus! Purchase at Amazon.
Who Was George Washington Carver by Jim Gigliotti is an easy-to-understand chapter book that young readers will enjoy! Purchase at Amazon.
During President Trump's State of the Union Address in January 2020, he honored the last living Tuskegee Airmen who was 104 years old! Who Were the Tuskegee Airmen? by Sherri L. Smith is a great way to learn about these brave pilots from Tuskegee Institute in Alabama.
Enjoy digging into the exciting history that was made at Tuskegee Institute, now Tuskegee University.
Until next time, Happy Homeschooling!
Meredith Curtis