Disclosure: This blog post contains affiliate links from my participation in the Amazon Services LLC Associates Program. . I receive a small commission at no cost to you when you make a purchase using my link.
Beautifully illustrated and well-written, reading The Story of St. Valentine ​from Voice of the Martyrs aloud is a delight for the hearer and the reader. This lovely picture book introduces children to the real St. Valentine, a hero of the early church.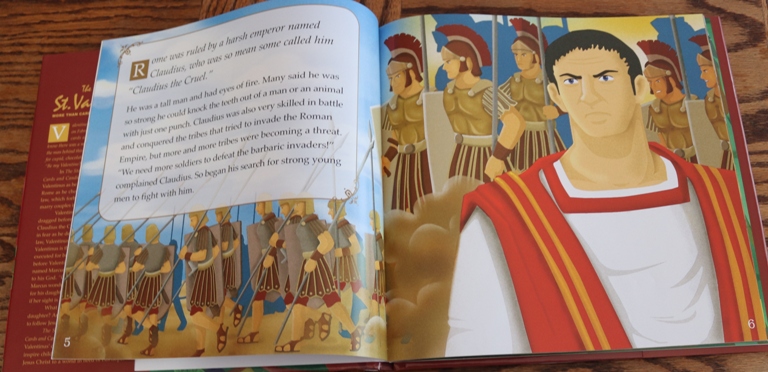 Valentine loved Jesus with all his heart at a time that it could cost you your life to love Him. He preached the Gospel boldly and refused to bow down to the pagan idol/gods.
When Emperor Claudius, a cruel leader who wanted more men in his army, passed a law to ban marriages, Valentine would marry couples secretly at night. Once he was caught, he appeared before the Emperor and shared the Gospel with Him. You'll have to read about what happened in the book.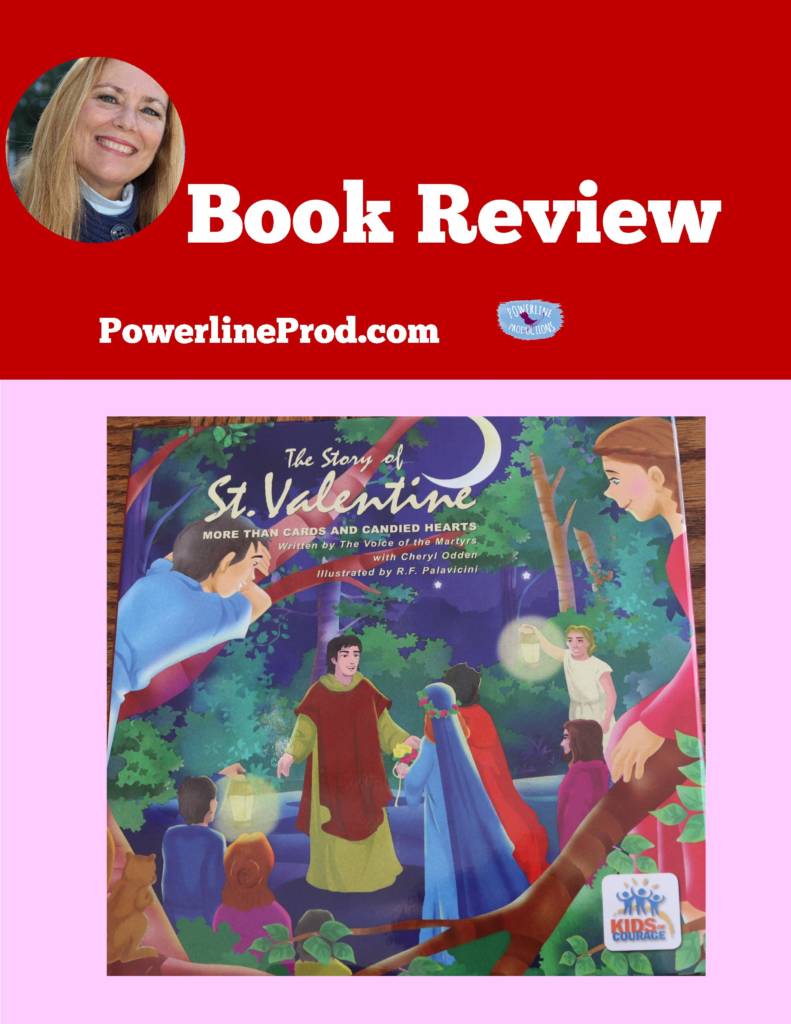 One of my favorite things about this book is the beautiful illustrations. The author pictures are beautiful and full of gorgeous colors.
Another thing I loved is the way everything is tied back to martyrs of today who are living in places where loving Jesus with all your heart could mean death!
It means a lot to me for my children and grandchildren to know the truth about the Lord and Christian heroes. We have a great cloud of witnesses that have gone before us and I want to introduce these brave men and women to my family!
This picture book makes a great addition to any homeschool library.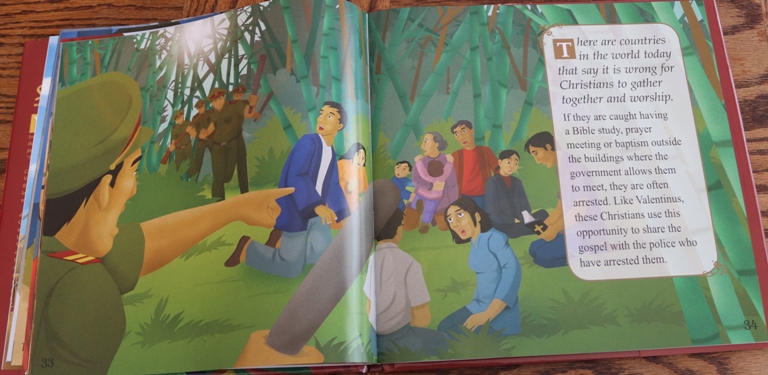 You can purchase The Story of St. Valentine: More Than Cards and Candy Hearts at Amazon.
You can also purchase more books in the series:
The Story of St. Patrick: More Than Shamrocks & Leprechauns by The Voice of the Martyrs with Cheryl Odden.
The Story of St. Nicholas: More Than Reindeer & A Red Suit by The Voice of the Martyrs with Cheryl Odden.