One of my favorite things about Christmas is worshiping to Christmas carols and Christmas worship songs!
As a worship leader, I can't wait until we can add Christmas songs.
One thing I love about the old Christmas carols like O Come All Ye Faithful and Joy to the World is that they are packed with theology. Just just stop at verse one. Keep singing. There's so much good stuff in these songs.
Of course, there are some amazing newer Christmas worship songs that I love, too. Kari Jobe's "When Hope Came Down" and Third Day's "Born in Bethlehem" are amazing Christmas songs and they are perfect for worship, too.
Here is a taste of our "right before Christmas" service.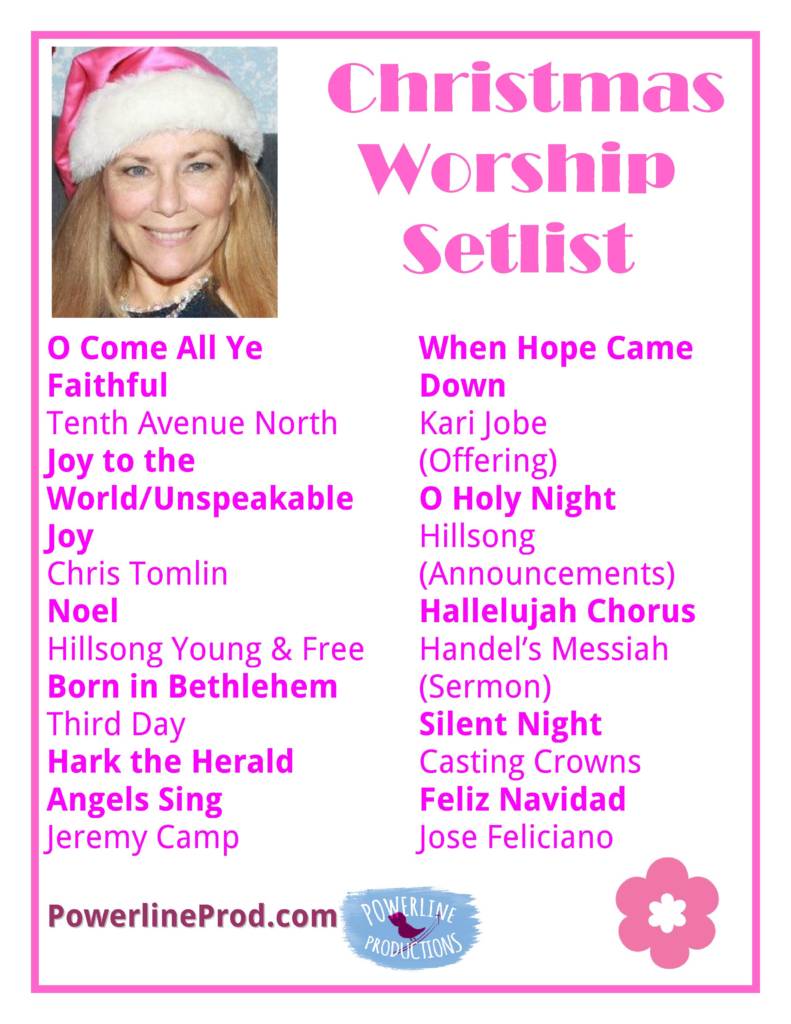 You can see that this set opens with upbeat praise songs and moves into worship. While we take the offering we continue to worship with a rousing "Hallelujah Chorus" after announcements.
After the sermon the worship team comes back up and sings "Silent Night" with the congregation while people are lighting their candles. Of course, to end, we have to wish everyone a Merry Christmas with "Feliz Navidad."
O Come All Ye Faithful
Tenth Avenue North
Joy to the World/Unspeakable Joy
Chris Tomlin
Noel
Hillsong Young & Free
Born in Bethlehem
Third Day
Hark the Herald Angels Sing
Jeremy Camp
When Hope Came Down
Kari Jobe
(Offering)
O Holy Night
Hillsong
(Announcements)
Hallelujah Chorus
Handel's Messiah
​(Sermon)
Silent Night
Casting Crowns
Feliz Navidad
Jose Feliciano
How about you? What are you doing for your Christmas worship set this year. I'd love to know!
Merry Christmas!
​Meredith Curtis