Disclaimer- I received this complimentary product through the Homeschool Review Crew.
Games, deepening relationships, goal setting, and leadership training were the biggest benefits to our family with TRIVE from GOZIMUS Enterprises, LLC. "We are already so close and know each other inside out," I thought before we used TRIVE! WOW! We learned so much about each other–it was awesome!
What's Included with TRIVE
TRIVE comes in a sturdy box and includes the following:
TRIVE instruction booklet
50 Goal Cards
50 Review Cards
100 Quotable Cards
TRIVE Leader Notebook
Online TRIVE Guide
How We Used TRIVE
We used TRIVE for family night. It took about two hours for the session.
This night was our Discovery Session where we came up with 3 goals each and in the process of playing the game shared them with one another.
Before we started the game, we each chose 3 personal 6-month goals. Then we they drew a simple picture or wrote one word to represent a separate goal on each of our 3 goal cards.
I was the leader since I was writing the review–I thought it would be easier. So, I guided the game/session.
We took turns picking a Quoteable card, read the quote and 3 possible people who said it. The person on our left had to guess the right answer. If they were correct, they got to pick a random goal card and read it aloud or show the picture.
We all guessed what the goal was and who it belonged to. We continued to play until all the goals were revealed.
There were lots of surprises, questions, comments, and laughter as we played.
Personal coaches were chosen and now we are in the next phase: Achievement! We are working on personal goals and each one of us is a coach who is helping 1 person to achieve their personal goals.
In a few months (6 months from our first session), we will meet again to see if we've all met our goals.
Our Experience with TRIVE
We were surprised at how much we learned about each other when we are already so close. There were things I didn't know about my children's goals and dreams. It made me start wondering how I could help them grow in certain areas and achieve their goals.
We were all a little hesitant about the game: would it be fun? Would we enjoy it? Would it be better than a movie?
Well, we were so surprised at how much we like playing the game and sharing at a deep level with one another. We naturally started encouraging one another in our goals.
What We Liked Best
We all enjoyed the lively conversation and the encouragement we each received.
I loved that this game imparts so many life skills my children need for adulting! Communication, leadership, and coaching skill are all being learned, along with goal setting and goal achievement.
What We Would Change
As Christians, we kept bringing in Scripture verses and passages. We talked a lot about praying for one another. It just fit in so perfectly. I think a Christian version would be a blessing.
It would also be nice to see TRIVE on social media.
Do We Recommend TRIVE?
TRIVE will definitely help families become closer to one anther. Talking about personal goals bonds you on a whole new level.
Read More Reviews about TRIVE
You can read more reviews about TRIVE from GOZIMUS Enterprises, LLC HERE from other Homeschool Review Crew bloggers here.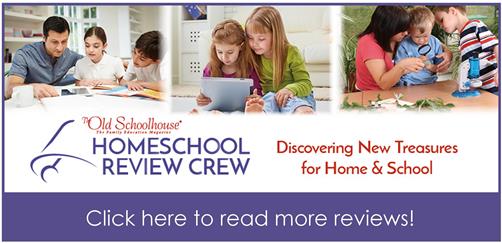 Check Out TOS Homeschool Review Crew Blog!
I also want to encourage you to check out The Old Schoolhouse's Review Crew Blog. You can read reviews on all kinds of homeschooling products for all ages.
Until next time, Happy Homeschooling!
Warmly,
Meredith Curtis