Disclosure: I received this complimentary product through the Homeschool Review Crew.
These Bible Blueprints from Teach Sunday School have a lot more uses than I realized for a homeschool Mom who also teaches Sunday school.
I love the Bible, but let's face it–I'm not a Bible scholar. The Bible Blueprint sheets put needed information in my hands every time I study a new book of the Bible with my children, grandchildren, or Sunday school class. Easy to use, easy to understand, and bright and colorful–it's perfect for all ages.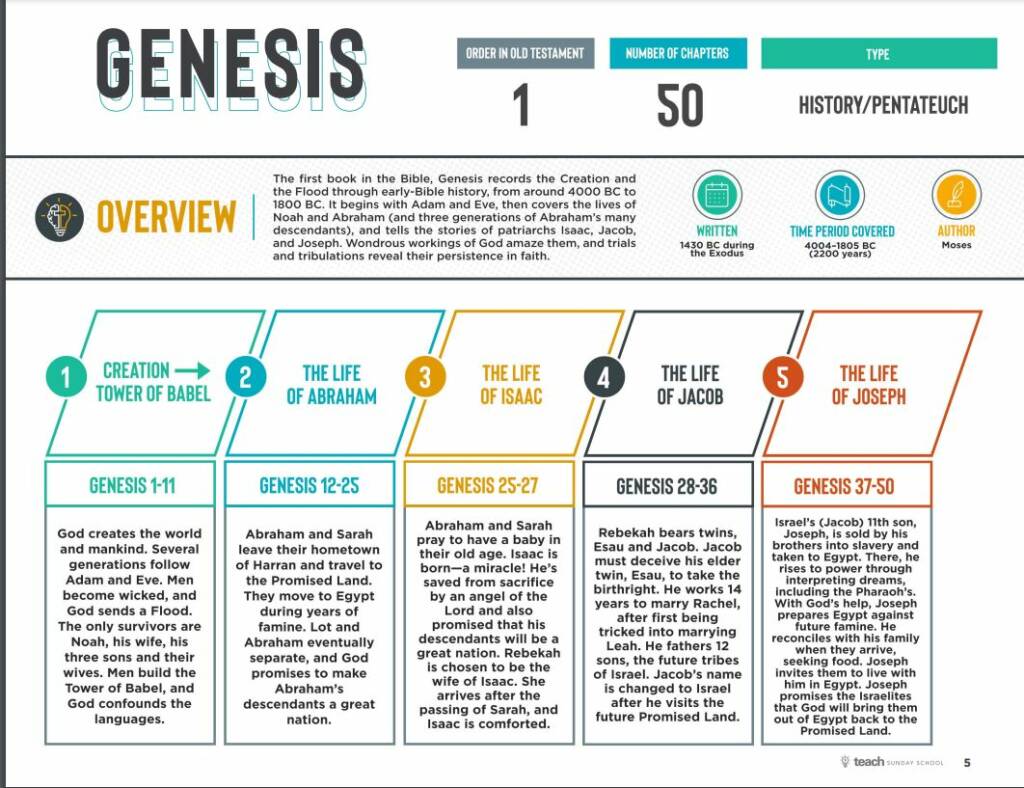 Our Experience with Bible Blueprints
Bible Blueprints is so easy to use! We just printed the entire New Testament pages, as well as Genesis, Exodus, and Isaiah. The colors were bright and cheerful and the pages were laid out in a perfect way for all ages to enjoy and use them effectively.
We found them super-helpful for homeschooling Bible, teaching Sunday school (there are several Sunday school teachers in our home), and personal Bible study.
What We Learned from Bible Blueprints
Bible Blueprints was especially helpful to all our "Big Picture" people who often get lost in the details of a book of the Bible or even a passage, rather than seeing the overall message and story. We especially appreciated the "years covered" in the history books like Genesis, Exodus, Joshua, Judges, I Samuel, II Samuel, I King, II Kings, I Chronicles, II Chronicles, Ezra, Nehemiah, Esther, and Acts. That's helpful for history studies, too.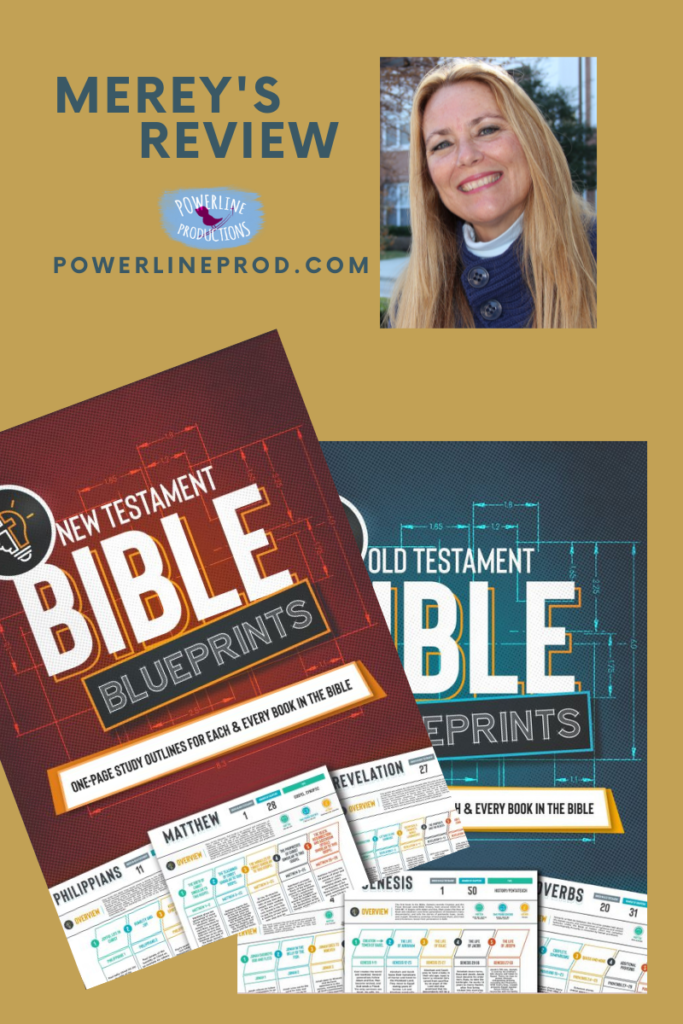 How Bible Blueprints Was Part of Our Homeschool Day
We added Bible Blueprints to our homeschool Bible time by starting Mark with them and referring back to the sheets as we went through the book. They were easy, no-fuss, no preparation! So helpful for a busy homeschool mom!
How I Used Bible Blueprints to Teach Preschool Sunday School
I showed the little ones the book in the Bible we were going to study–right there in the beginning of the Bible. Then I showed them the chart and explained briefly what Genesis was about. They understood we would be starting with the earliest days of human history and moving forward to the Patriarchs: Great-Grandfather, Grandfather, Father, and Son. They got it!
How I Used Bible Blueprints in Our Ladies Bible Study
I used Bible Blueprints in my study of Revelation–I wasn't doing a book study, but I was touching on some passages in Revelation so I wanted some background without digging into a commentary. The Bible Blueprint was perfect–it gave me insight into the overall book, as well as the passage and made my Bible study preparation much easier.
What We Liked about Bible Blueprints
One page. I love that. Not a collection to print, but just one page. I fold mine in half, stash it in the book we are studying, and pull it out when needed.
We love the bright colors–it makes it more enjoyable.
The layout makes it easy to get to the information you are looking for.
It's easy to read and understand.
How to Add Bible Blueprints to Your Homeschool Day
When you start a book of the Bible in your devotional time, you can go over the Bible Blueprint first. Show them the book and then explain how the book is laid out. I like to review the Bible Blueprint as we move from section to section in the book because it keeps us focused on the big picture of the book.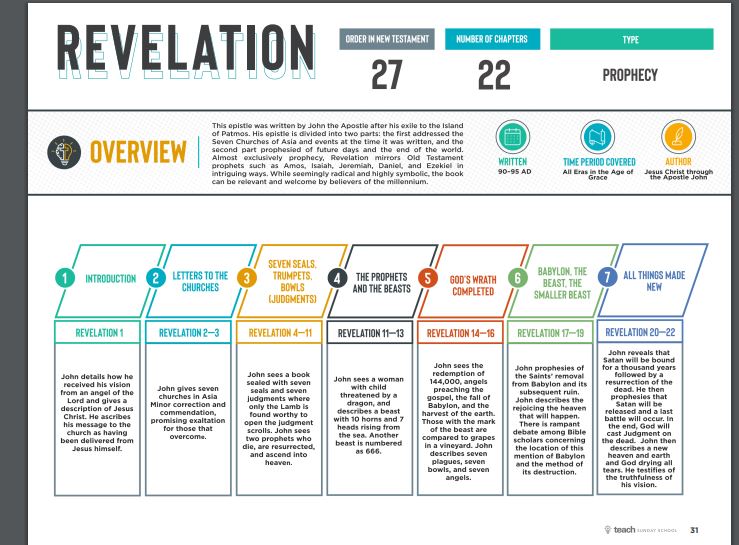 Learn More about Teach Sunday School
Teach Sunday School is an amazing resource for teaching God's Word to all ages. You can find Bible Blueprints, Bible reading plans, coloring pages, and Bible lesson plans. Let's face it–we WANT to teach our children the Scriptures, but sometimes we need a little help. Teach Sunday School is the place to go!
Get to know Teach Sunday School by visiting their Facebook, Instagram, and Pinterest.
Read More Reviews
Would you like to learn more about Bible Blueprints and Teach Sunday School? You can read more reviews from the TOS Review Crew HERE.
Check Out Our Review Crew Blog
I also encourage you to check out The Old Schoolhouse's Review Crew Blog. You can read reviews on all kinds of homeschooling products for all ages.
I highly recommend Bible Blueprints for your homeschool, Sunday school class, and any Bible teaching you do!
Until next time, Happy Homeschooling!
Meredith Curtis