The highlight of each Fall studies is our annual Heroes for Jesus Party.
We gather together to celebrate Christian heroes from the past who have been world changers. We move from station to station to meet this year's heroes, listen to their monologues, and play a game or do an activity. Everyone has a blast!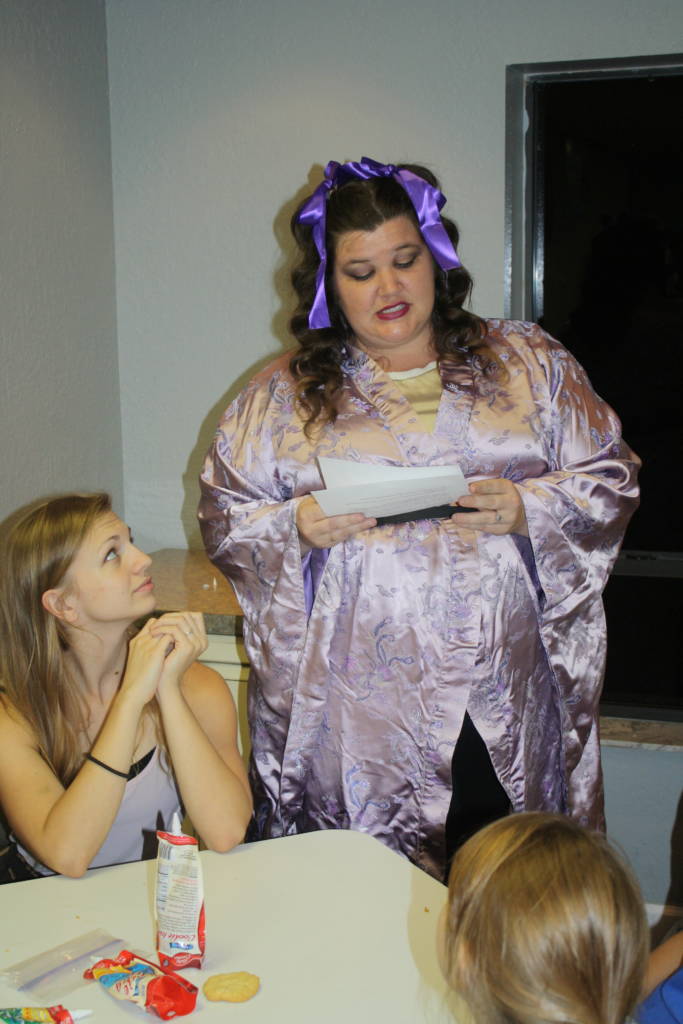 Would you like to visit Lottie Moon's station. Here we go!

"Come on in, ya'll and sit down," "Lottie" greets us. A young single woman in the church is dressed up as a southern belle from the 1800's. She tells her story. It was hard enough to get on the mission field in those days as a single woman. Once she managed to get to China, people didn't want to hear what she had to say.
What could she do?

She started baking cookies!

Cookies? Yes, you read that right.
Cookie Ministry
Lottie baked fresh cookies and handed them out to the children. This built a bridge for her to share the Gospel with the children. Soon, the adults were enjoying cookies, too.
Lottie was able to share the Good News with many Chinese people because of her cookie strategy.
She also adopted Chinese dress, learned the language, and poured out her life for her beloveds in China.
History Party Craft
Once "Lottie" had shared her story, she passed out one sugar cookie on one napkin to each of us. We were able to decorate our cookie using tubes of frosting in a variety of colors.
God used Lottie in a powerful way and the children in our church were excited to learn about her…and to decorate and eat cookies.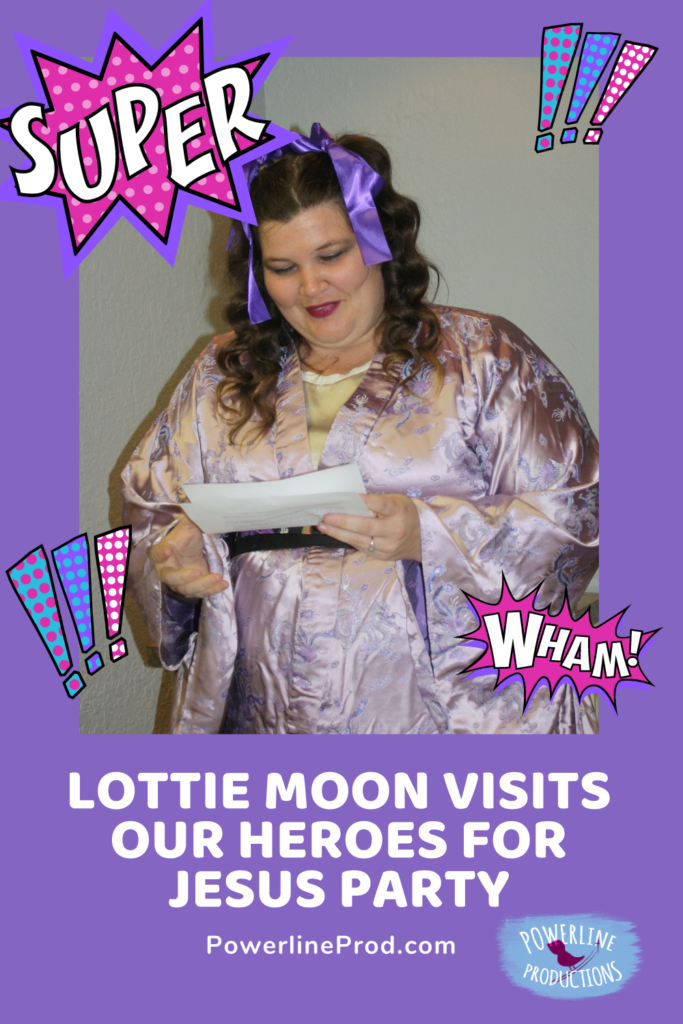 Celebrate God's Heroes!
He is just one of the many Christians heroes we can celebrate!
What a joy to pass down our Christian heritage to our children. Tell their stories to the next generation by reading aloud biographies, watching movies, or throwing a Heroes for Jesus Party.
Heroes for Jesus Party
We like to celebrate our Christian Heroes with a Heroes for Jesus Party! It's easy and fun!

Learn all about it in Celebrate Our Christian Heroes where you can discover how our family celebrates Christian heroes, why our family doesn't celebrate Halloween, and why children and teens need super-heroes.
In addition, there are monologues for over 40 Christian heroes with costumes suggestions and game ideas for the Heroes for Jesus Party.
Finally, we have to includes autumn recipes to serve during or after the party. Enjoy! Purchase Celebrate Our Christian Heroes in print at Amazon. Purchase Celebrate Our Christian Heroes E-book is available at PowerlineProd, PayHIp or TeachersPayTeachers.

Until next time, Happy Homeschooling & Happy Celebrating!

For His Glory,
Meredith Curtis ​