Disclosure: This blog post may contain affiliate links from my participation in the Amazon Service LLC Associates Program. I receive a small commission at no cost to you when you make a purchase using my link.
Reading Christmas picture books aloud is a meaningful Christmas tradition in our home. Our family loves to snuggle up together and read Christmas picture books. Now, the tradition continues with grandchildren.

After all, who can resist a picture book, especially if it's about Jesus' birthday.
There is something magical about reading aloud together. It calms everyone down and bonds the reader with the listeners in a precious way.

We have collected Christmas picture books over the years and even now, I am adding to the collection for the grandchildren.
All of these Christmas picture books are inspirational and sweet.

The focus is on the magic of Christmas: a baby in the manger who didn't belong here because He created the world He came to out of deep love for the people living in it.
Some of the books focus on kindness and hospitality–2 important aspects of Christmas for our family.
Why not start that tradition of reading inspirational Christmas picture books aloud at your house this year with these amazing Christmas picture books.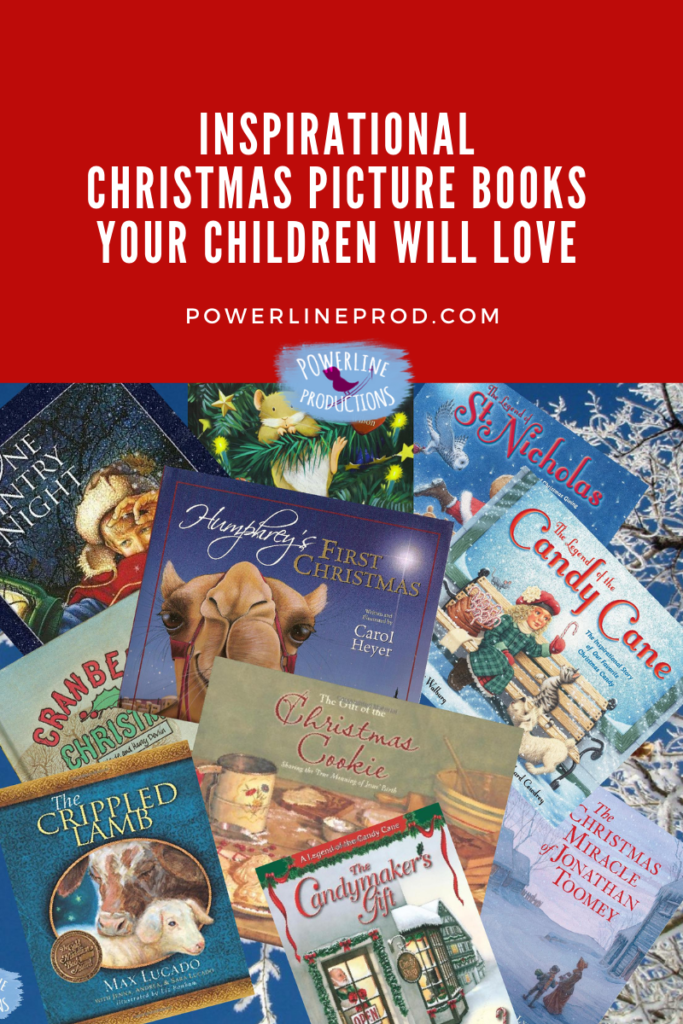 Humphrey's First Christmas
Humphrey's First Christmas by Carol Heyer is a delightful tale about the camels who carried the wise men to visit Baby Jesus.
The Legend of the Candy Cane
In The Legend of the Candy Cane by Lori Walburg, you will meet Lucy who befriends the new shopkeeper in town and learns all about the legend behind the Christmas candy cane.
Cranberry Christmas
I remember Momma reading this to me when I was a little girl. Mr. Whiskers and Maggie team up to restore ice skating in time for Christmas in Cranberry Christmas by Wade and Harry Devlin.
One Wintry Night
When a young boy is injured in a snow store he seeks refuge in a cabin where an old lady tells him the whole Christmas story from Creation to the Resurrection. One Wintry Night by Ruth Bell Graham is a beautiful story for all ages.
The Crippled Lamb
Joshua is a little lamb with a crippled leg who wants to be just like all the other lambs, but God has a big plan for Joshua's life. The Crippled Lamb by Max Lucado is a tender story of God's love at Christmas.
The Gift Of The Christmas Cookie
Jack is so excited when he smells Christmas cookies baking, but terribly disappointed to learn they are for needy folks at church. Children will learn about generosity in this delightful picture book, The Gift of the Christmas Cookie by Dandi Daley Mackel.
The Christmas Miracle of Jonathan Toomey
The Christmas Miracle of Jonathan Toomey by Susan Woiciechowski reveals a Christmas miracle that happens to a sad woodcarver. This is a sweet story!
Mortimer's Christmas Manger
This is my grandson's favorite.
Mortimer the Mouse is uncomfortable in his big lofty hole, but then he finds a cute little house with some figures in it, including a little baby. This delightful tale has a spiritual message for all ages. Mortimer's Christmas Manger by Jane Chapman is a story your family will treasure for years to come.
The Legend of St. Nicholas
Learn about the real men who lived wholeheartedly for Jesus hundreds of years ago in The Legend of St. Nicholas by Dandi Daely Mackall.
Celebrate Christmas with Cookies Unit Study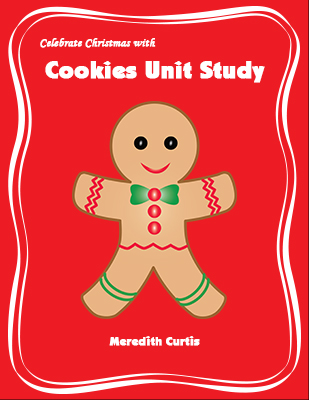 Celebrate Christmas with Cookies Unit Study was created for younger children up though elementary. With picture books to read aloud each day and all kinds of cookies to bake and give as gifts (including cookies in a jar), this unit study is sure to be a hit! Even older teens don't want to miss out on the fun!
You can purchase Celebrate Christmas with Cookies Unit Study in print at Amazon.
You can purchase Celebrate Christmas with Cookies Unit Study E-book right here at POWERLINEPROD. You can also purchase the E-book at PayHip.
Please check out the picture books in this post. You can purchase all of them at Amazon and add to your growing collection of Christmas picture books.
Reading aloud to your children is a great way to enjoy meaningful time with them and make memories this joyful season.
Merry Christmas! Until next time, Happy Homeschooling!
Love,
Meredith Curtis