Here we are living in the twilight zone! Just kidding! However, you have to admit we've never been this way before! So, we have to improvise and be creative…even though it looks like churches will be streaming for Palm Sunday and Easter.
We've got this! We are made in the image of God who is the Creator of creators! I'm going to share some ideas with your to jump-start your own creativity in celebrating Palm Sunday at home!
What Happened On the First Palm Sunday?
Let me take you back in time. Jesus spent the night last at Bethany and headed to Jerusalem on a Sunday on a donkey the disciples had been sent to get for him. This was to fulfill a prophetic word.
People heard he was coming and got very excited! Some people spread their cloaks on the ground and others spread palm branches on the ground as a sign of honor. They worshiped him shouting and singing, "Hosanna!" Many folks waved palm branches to worship Him.
"Hosanna" means "Save us!" so the words were worship, but also prophetic because Jesus would die 5 days later to save them from their sins.
The pharisees were mad that children were worshipping Him, but Jesus said that if they didn't worship Him, rocks would cry out!
During this palm Sunday procession of Jesus into Jerusalem on a donkey, the crowds acknowledged the kingship of Jesus. Little did they realize how great a king they were worshiping. Jesus is King of kings!
Celebrating Palm Sunday
For centuries, people have celebrated Palm Sunday with special church services. Many churches have a parade around the grounds of the church while singing and waving palms in imitation of Jesus' tip into Jerusalem.
In middle eastern countries like Israel and Lebanon, processionals start a one location, process through the city, and end up at a church for a special service.
In northern European countries where palm branches are harder to come by, churches uses willow branches instead, waving them in their parades.
Celebrating at Home
There are many different ways to celebrate at home.
You can live stream your local church's service. If you do I recommend parading around the house waving branches for at least one song! It's a fun and festive thing to do! If you don't have a home church or your church isn't streaming, feel free to watch our live stream every Sunday during the lockdown starting at 10 a.m. You can watch here.
You can have a special family devotion time where you read one or more of the following Scriptures:
You can sing Hosanna from Hillsong:
You can sing "All Glory Laud and Honor," a traditional Palm Sunday hymn while you parade around the house or in the back yard waving palm branches.
Traditional Palm Sunday Hymn: All Glory Laud & Honor
This song was written by Thodulph, the Archbishop of Orleans who was prominent in the court of Charlemagne (reigned 814 to 840) of the Holy Roman Empire before he was elected archbishop.
Theodulph was a pastor, poet, and one of the leading theologians of his day. He wrote books defending the faith and sound doctrine. He established a hospital and defended the Nicene Creed. He also loved the arts and promoted the restoration of older churches. He even had a chapel built, designing and overseeing it. He was Charlemagne's chief theological advisor.
When the next emperor Louis I, or Louis the Pious, reigned, Theodulph ended up in jail.
Emperor Louis was present for a special Palm Sunday procession through the city that halted beneath Theodulph's prison tower. The Emperor Louis the Pious heard a melodious voice singing a beautiful song. Charmed and moved with compassion. Louis pardoned Theodulph and ordered the song on every Palm Sunday hereafter.
All Glory, Laud, & Honor
By St Theodulph of Orleans
(750-821)
All glory, laud, and honour
to thee, Redeemer, King!
to whom the lips of children
made sweet hosannas ring.

Thou art the King of Israel,
thou David's royal Son,
who in the Lord's Name comest,
the King and Blessed One.

The company of angels
are praising thee on high;
and mortal men and all things
created make reply.

The people of the Hebrews
with palms before thee went;
our praise and prayer and anthems
before thee we present.

To thee before thy passion
they sang their hymns of praise;
to thee, now high exalted,
our melody we raise.

Thou didst accept their praises;
accept the prayers we bring,
who in all good delightest,
thou good and gracious King.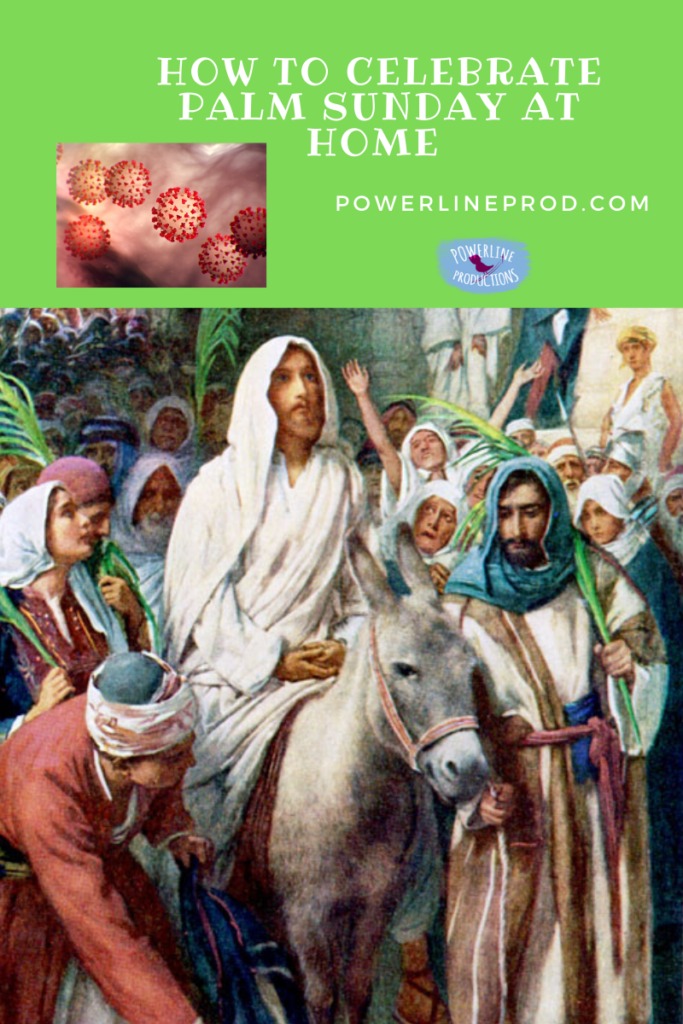 Palm Sunday Crafts
Try out some of these crafts from Danielle's place here:
Free downloads to color and craft with from Geloven is Leuk (you can translate to English): download here.
Really Cute Donkey Craft from Piwi Kids can be read here.
This might take some work, but worth it! Road to Jerusalem strewn with coats and palm branches from Spiritual Child Network: read blog post here.
A felt road to Jerusalem from The Swallow's Nest: read blog post here.
Palm Sunday Food Tradition: Pax Cake
Pax cakes are an English tradition that hails from the Middle Ages. Churches would distribute pax, or peace, cakes to their congregation on Palm Sunday to eat during the service as a symbol of peace with God that was won on the cross. Jesus is our Bread of Life and our Peace.
Pax Cake Recipe
1 Egg
1 Cup Buttermilk
2 Tbsp. Oil
1 Cup Flour
1 Tbsp. Sugar
1 tsp. Baking Powder
½ tsp. Baking Soda
½ tsp. Salt
Beat egg. Add the wet ingredients and beat until smooth. Mix dry ingredients together and add; blend in until smooth. Poor batter onto a hot skillet. Turn batter when it bubbles. You can press a lamb or heart cookie cutter if desired. Serve warm with powdered sugar.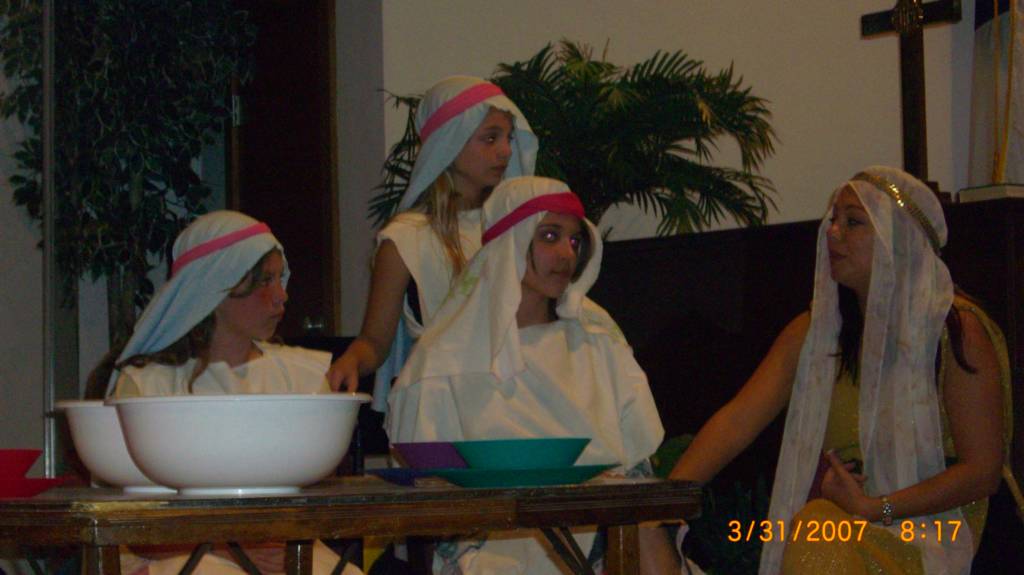 I hope these ideas will help your Palm Sunday be a special celebration with your family or fill you with your own creative ideas.
Until next time, Happy Homeschooling.
Meredith Curtis