Disclosure: This blog post may contain affiliate links from my participation in the Amazon Service LLC Associates Program. I receive a small commission at no cost to you when you make a purchase using my link.
Let's be honest–Men can be hard to shop for. I can't tell you how many ties and T-shirts I've given for Christmas. So I made a list for myself this Christmas and I'm sharing it with you! Here's some great Christmas ideas for the men in your life.
And even though there isn't a tie or T-shirt on this list, you can still give those for Christmas, too!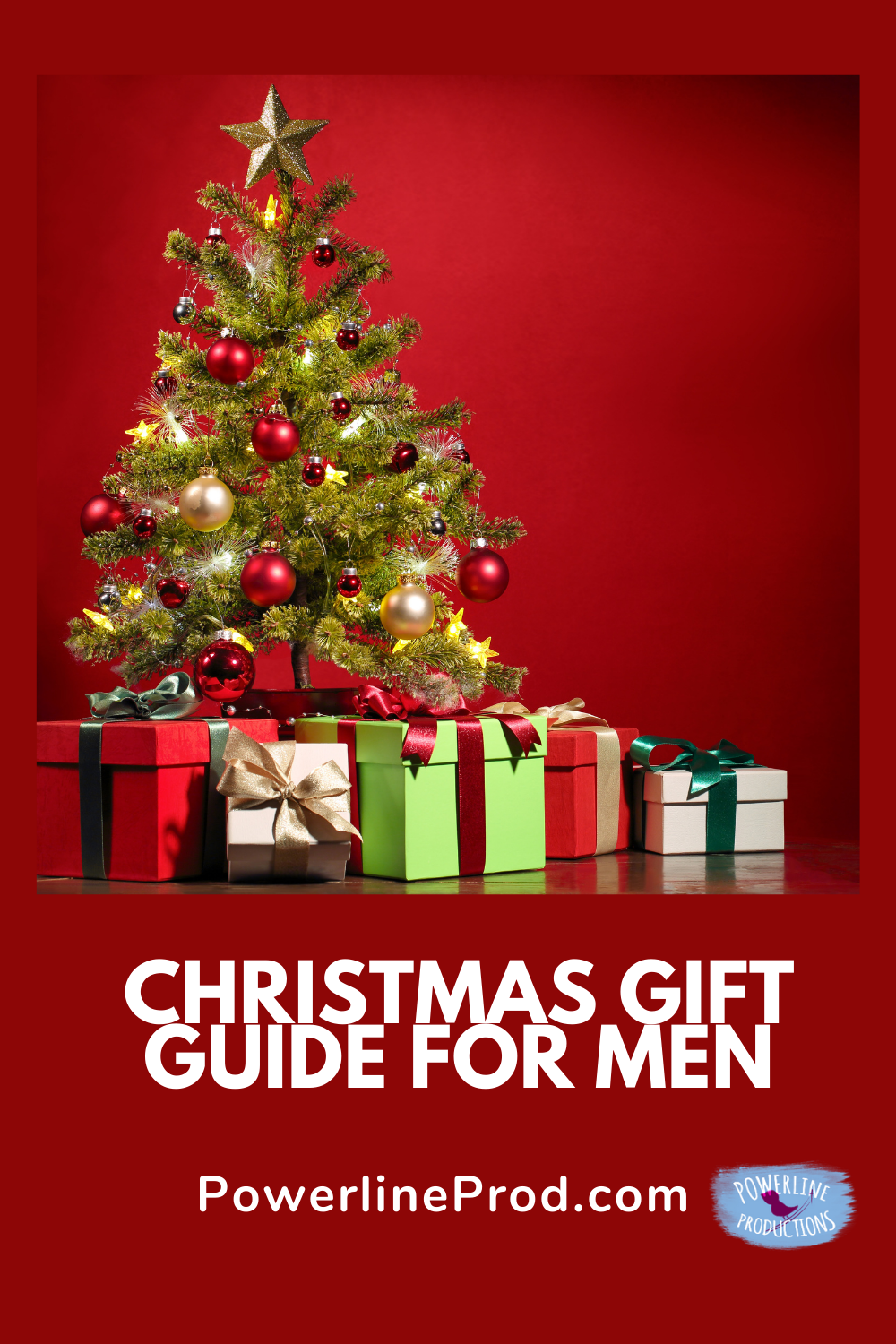 All-In-One Docking Station
This is the perfect place for men to dump all their stuff at night and charge their phone at the same time. With a shelf for glasses, a place to hang his watch, and plenty of room to empty pockets, this is a perfect gift for men.
Purchase the Wood Docking Station at Amazon.
Magnetic Pick-Up Tool
With a flashlight and powerful magnet, this tool helps him to find those little things that rolled away somewhere. Men will love this frustration-buster! Purchase the Magnetic PickUp Tool at Amazon.
Beard Trimmer
With beards of all kinds the rage these days, a beard trimmer is perfect if your guys is sporting facial hair. Purchase this Beard Trimmer at Amazon.
Quilted Lined Flannel Shirt
Flannel and plaid are in! This cozy shirt can be worn on cold days or even as a jacket. Keep your guy warm with the quilted lining. A great gift, especially for those who live with cold winters.
Purchase the Quilted Lined Flannel Shirt at Amazon.
Car Care Kit
Let's face it! Most guys are into cars! Let them keep their car clean and shiny with this complete care care kit from Armor All. Purchase Complete Car Care Kit at Amazon.
Electronic Dart Board
Guys will love playing this with the guys, but also with you! Darts is fun for the whole family! Purchase the Electronic Dart Board at Amazon.
Horseshoes
What? Do people still play horseshoes? YES! And it's super-fun, especially for men. Best, it's not very expensive! Purchase Horseshoes Outdoor Game at Amazon.
Corn Hole
Don't tell him it's really bean bag toss! Corn hole is super-fun. We play it outside all the time when we have parties or BBQs. I like this set with the American flag, but there are many options to chose. This is the perfect backyard game. Purchase Corn Hole at Amazon.
BBQ Grill Set in Case
This is a perfect gift for the man who likes to grill! Best of all, everything fits into the case that it comes with! Everything you could possible need to grill is in this kit! Purchase the BBQ Grill Set with Case at Amazon.
BBQ Rubs
BBQ rubs make all the difference in delicious grilling. Give your guys this collection of rubs to try out when he cooks outside. Purchase Barbecue Rubs Collection at Amazon.
Dad GrillMaster Apron
For the Dad who grills, a perfect GrillMaster apron to wear when he cooks outside! Purchase World's Best Dad & GrillMaster Apron at Amazon.
Ultimate Dad Joke Book
Even non-Dads will love this Dad Joke book. For hours of humor that will make everyone groan! Purchase Ultimate Dad Joke Book at Amazon.
There's got to be something here your man will love! Happy Shopping!
Warmly,
Meredith Curtis