Carrot cake tastes so yummy! It's a favorite at our house for desert after our Easter Sunday feast, but tastes good any time of the year.
Years ago, I was visiting a high school friend and had a slice of her mother's delicious carrot cake. I asked for the recipe and have been making it for years now!
I make it from scratch and frost it with cream cheese icing.
Here are the recipes for the carrot cake and the cream cheese frosting.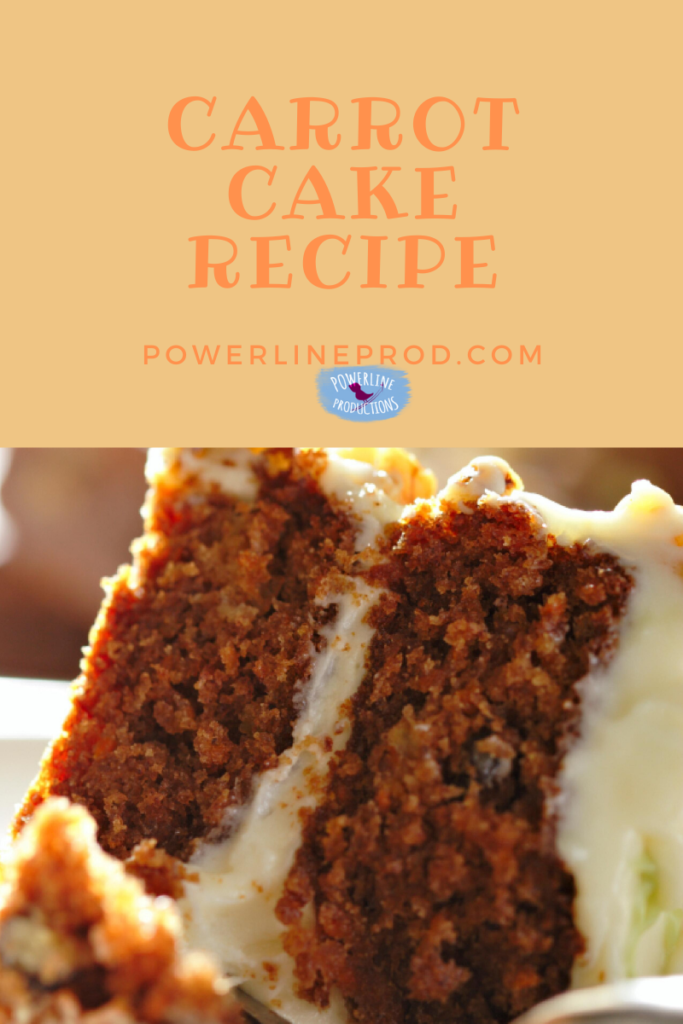 Carrot Cake Ingredients
2 Cups Flour
2 Cups Sugar
2 tsp. Baking Soda
4 Large Eggs
1 1/2 Cups Oil
2 tsp. Salt
2 tsp. Cinnamon
​3 Cups Grated Carrots
Carrot Cake Directions
Preheat oven to 350̊F.
Grease and flour 3 round cake pans.
Mix dry ingredients together.
Add oil and mix well.
Add each egg one at a time and mix well.
Add carrots and stir until mixed in.
Divide batter up and pour into 3 round cake pans.
Bake at 350̊F for 25 minutes.
Frost between layers and over tops and sides with cream cheese frosting.
Cream Cheese Frosting Ingredients
1 Pound Powdered Sugar
1 8 oz. Package Cream Cheese
1 Stick Butter, melted
2 tsp. Vanilla
1 Cup Coconut
1 Cup Pecans
Cream Cheese Frosting Directions
Melt butter and add sugar; beat until smooth.
Add cream cheese and beat again until smooth.
Mix in vanilla.
Frost cake on tops and sides, putting cake all together.
Sprinkle coconut and pecans on top of the cake.
Happy Baking!
Meredith Curtis