Disclaimer- I received this complimentary product through the Homeschool Review Crew.
I was so excited to review Milton Hershey: More Than Chocolate from YWAM Publishing, part of the Heroes of History series. Mr. Hershey is a true hero of American History! I read the book and then passed it on to my daughter.
Milton started life with a challenge: his father was a believer in get-rich-quick schemes and eventually took off to follow his dreams. Milton had a strong heritage from his mother and her Mennonite family. They cherished family values like hard work, family, and honesty. His aunt and other relatives invested in Milton's dreams of owning a candy company.
Milton faced failure after failure, but he persevered. His aunt and his mom stood at his side each time he started again. Finally, Milton gave us and went west with his father. He ended up meeting a candy maker who made delicious caramels. Begging him for his secret, he learned about adding milk to the caramels to make them last longer. He was ready to try again and his aunt and mom were ever faithful.
From caramels, he moved to chocolate and that brought more and more challenges. Eventually, Milton experienced success. He built a town from scratch as a site for his new factory naming it Hershey. Not only a town, Milton built beautiful sturdy homes for his employees to purchase, not rent from him. I love that!
His honorable treatment of others alone was a life lesson for my children and me as we read this amazing biography.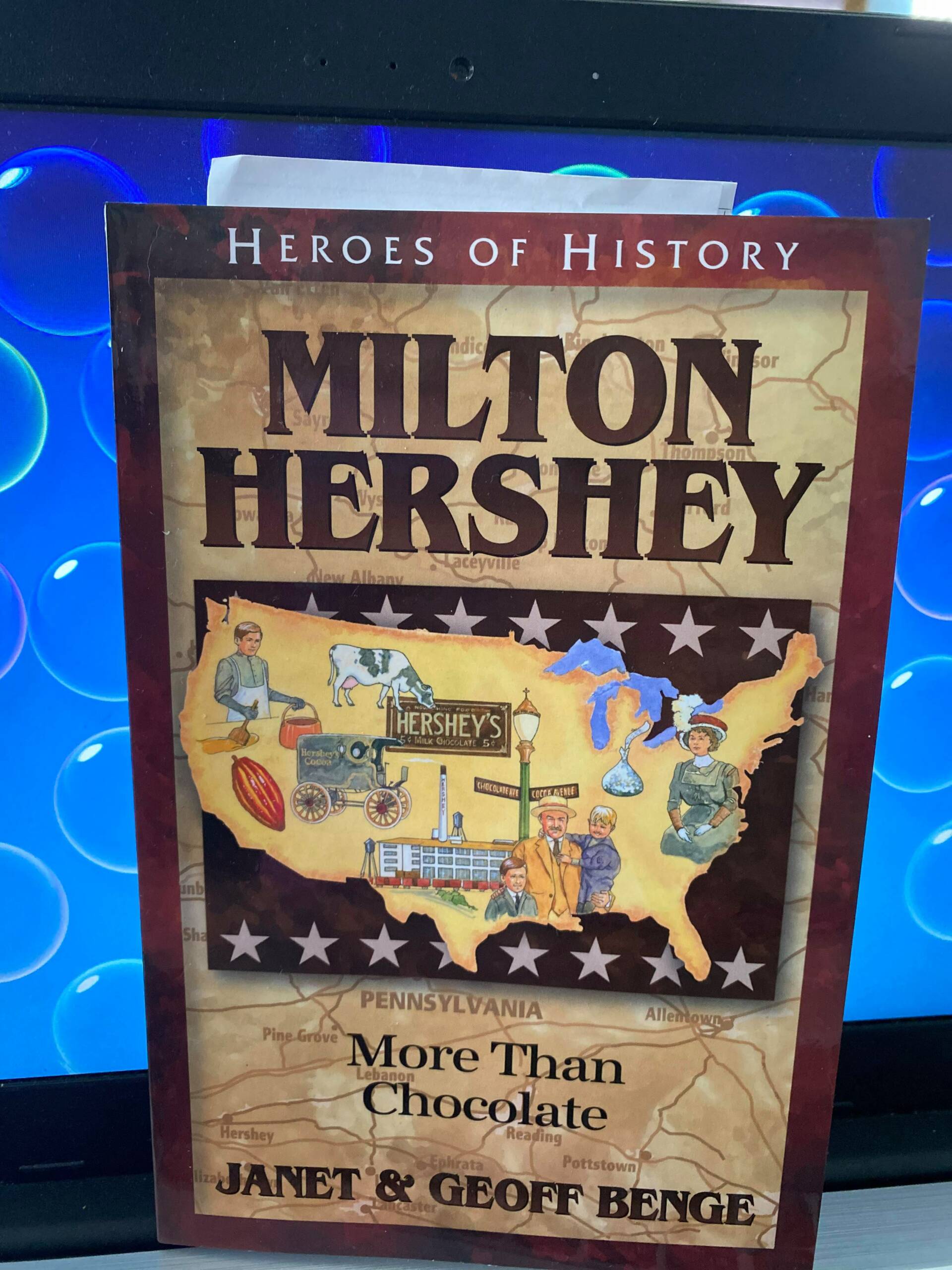 About that time, Milton fell in love with a lovely young woman much younger than he at 40. Unfortunately, she was very sick for the rest of her short life.
Realizing they would never have children, the couple came up with the idea to build a home for boys. It was a huge success and grew steadily. Finally, Milton extended his operations to Cuba, duplicating a town, factory, and home for boys.
Milton Hershey was a man who lived out his faith. He lavishly blessed others as soon as he prospered. Though the biography doesn't talk much about Milton's faith, it shines through the pages of his life! We are all inspired by his life!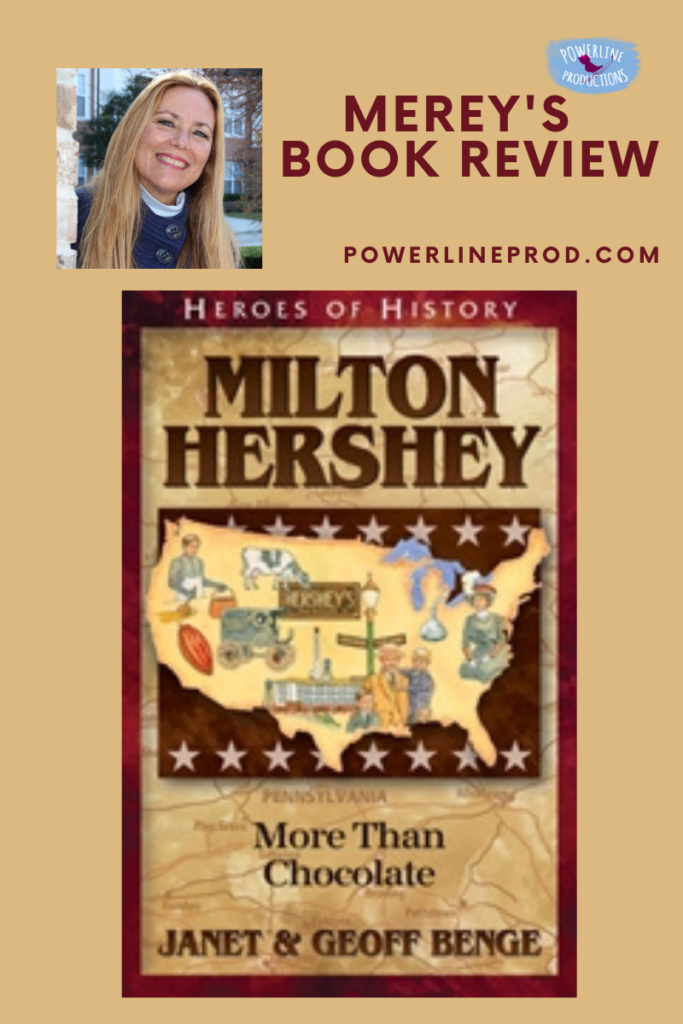 Using the Digital Unit Study / Curriculum Guide
YWAM sells Unit Study/Curriculum Guides to go with their Heroes of History biographies. You can purchase them on CD or direct digital download. I used the downloadable study guide. It was quick and easy to download and store on my computer.
It worked out perfectly since we want to learn more about chocolate and chocolate companies. We answered the comprehension questions aloud. We completed the timeline. We really dove into the history related to his life, the process of making chocolate, and the business practices of Milton Hershey, especially how he treated his employees and gave to charity.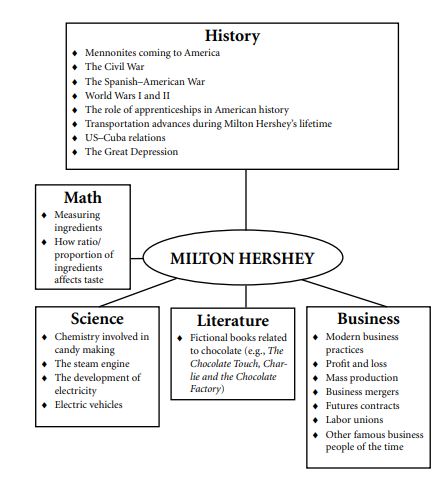 Heroes Series Bonus Materials
I was excited to discover a whole Heroes Series Bonus Section with crossword puzzles, coloring pages, and word puzzles to download and use. There were also book lists in chronological order and overview guides to help use the unit studies. Wow! I was grateful to know that page is there and intend to use it in the future.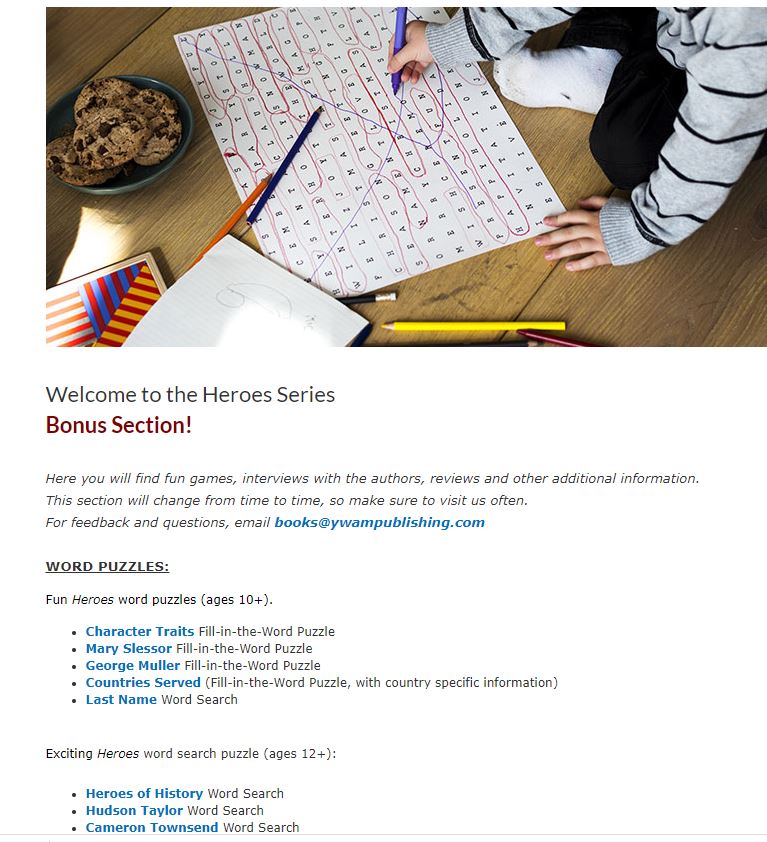 I have been shopping at YWAM Publishing for years. They have great products on missions, missionaries, history, and geography.
Learn more about YWAM Publishing at Facebook, Twitter, Instagram, and Pinterest.
Would you like to read more reviews about YWAM Publishing's Heroes of History biographies? You can read them at the Homeschool Review Crew Blog.
I also want to encourage you to check out The Old Schoolhouse's Review Crew Blog. You can read reviews on all kinds of homeschooling products for all ages.
Until next time, Happy Homeschooling!
Warmly,
Meredith Curtis