​​​​​Disclosure: This blog post contains affiliate links from my participation in the Amazon Services LLC Associates Program. I receive a small commission at no cost to you when you make a purchase using my link.
My grandmother lived through the depression so she held on to everything: the old toaster, photographs, letters, magazines, and books. But, you would never know it. Her home was immaculate.
Everything was stored out of sight in neat stacks on cupboard shelves.

​Years later, I found myself homeschooling. None of the homeschooling books I read mentioned the piles of papers, books, textbooks, art supplies, and completed projects that quickly took over my home.
Gone was order.
Chaos took root with piles of papers and books everywhere.

​I decided that I needed to take some action.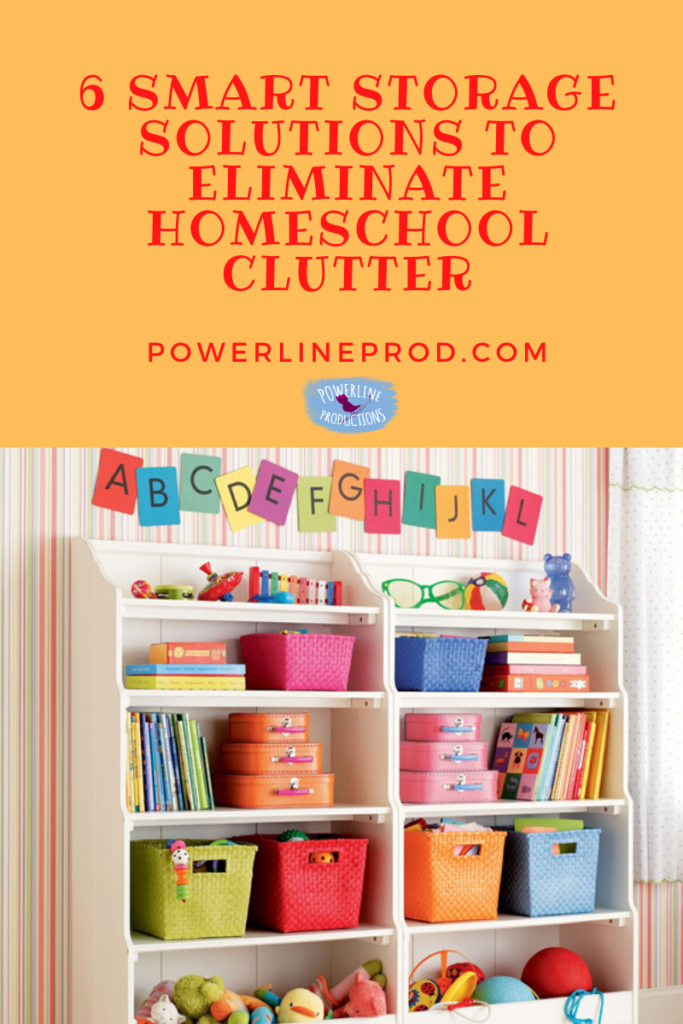 Smart Storage Solution #1: Book Shelves
I started with purchasing additional bookcases. Every book and textbook had a home shelf. I also left one shelf empty for the books we'd be using the current school year.
When we moved to a new home, we added even more bookcases. I divided our books into topics. Several shelves were devoted to geography, several to apologetics, and several to Bible. With great delight, I had three bookshelves to fill with my historical living books and historical fictions, so I filled them in order from Creation to Modern Times.
What fun we had over the years looking for books in historical order! We even had fun figuring out where books should go!
Purchase this Closet Maid Bookshelf at Amazon.
​Now, it was on to the piles of papers and other things.
Smart Storage Solution #2: Clear Plastic Drawer Rolling Carts/Cabinets
The first thing I did was to purchase some inexpensive clear plastic drawer sets. Each of my children got their own drawer to store their papers, books, notebooks, and folders. They just pulled their drawer out and took the whole drawer to the dining room to start their school work each morning.
Purchase this rolling storage cart at
​These drawers were such a big help to keeping clutter under control. We stopped having schoolwork strewn around the house. Now everyone had a place to put their school work.
Alternative to Plastic Drawers: Cube Shelves & Baskets
Purchase Cube Shelves at Amazon.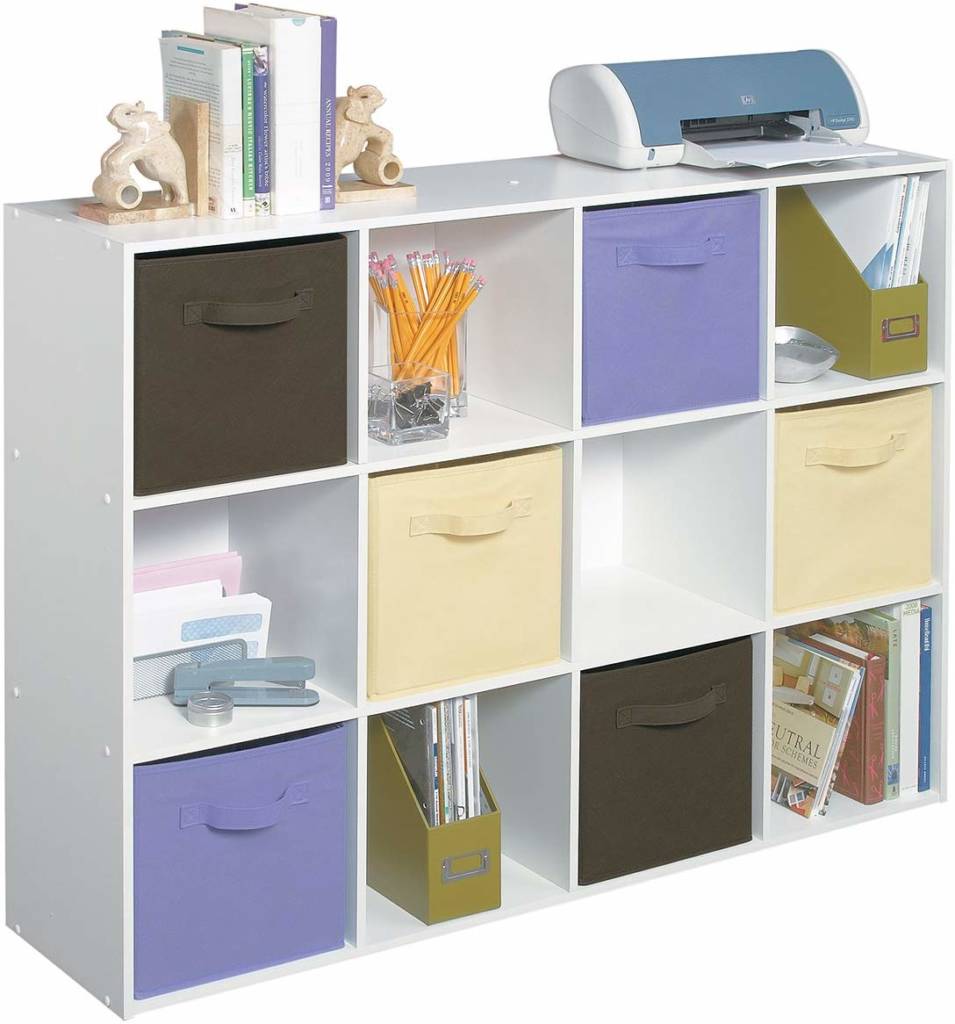 Purchase these storage baskets at Amazon.
Smart Storage Solution #3: File Cabinet
Another thing I purchased was an old file cabinet which I quickly painted a bright blue color so it would be cheery.
​I stored all kinds of things in the file cabinet. Some folders contained legal paperwork. Others had maps, field trip ideas, book report sheets, and reading logs. File folders helped me to organize my piles of papers into manageable portions inside file folders.
Purchase this file cabinet at Amazon.
File cabinets have been such a blessing for clutter control.
Smart Storage Solution #4: Magazine Holders
​I also purchased several magazine holders. I used these to store my homeschooling magazine and children's magazines.
They were also great for storing scrap paper, maps, and workbooks for future use.
Purchase these magazine holders at Amazon.
​​Smart Storage Solution #5: Storage Cabinet
I bought a big white storage cabinet that matched the bookshelves. Inside, I stored paper (separated by kind), art supplies, extra pens and pencils, craft supplies, paintbrushes, magnet letters, and other  school supplies.
Purchase this storage cabinet at Amazon.
Smart Storage Solution #6: Small Plastic Containers
I stored teaching CDs and DVDs in plastic containers inside cupboards.
The cupboard also stored all kinds of paper, pastels, paints, crayons, paintbrushes, stamps, stamp pads, notebook paper, extra pens and pencils, and craft kits. Everything was divided by shelves.

​Yes, homeschooling still fills our home with some clutter, but most of the clutters is stored away. I'm not as good at hiding clutter as my grandmother was, but things are much better than before.
Purchase storage totes at Amazon.
I hope these ideas will help you and spark some of your own creativity.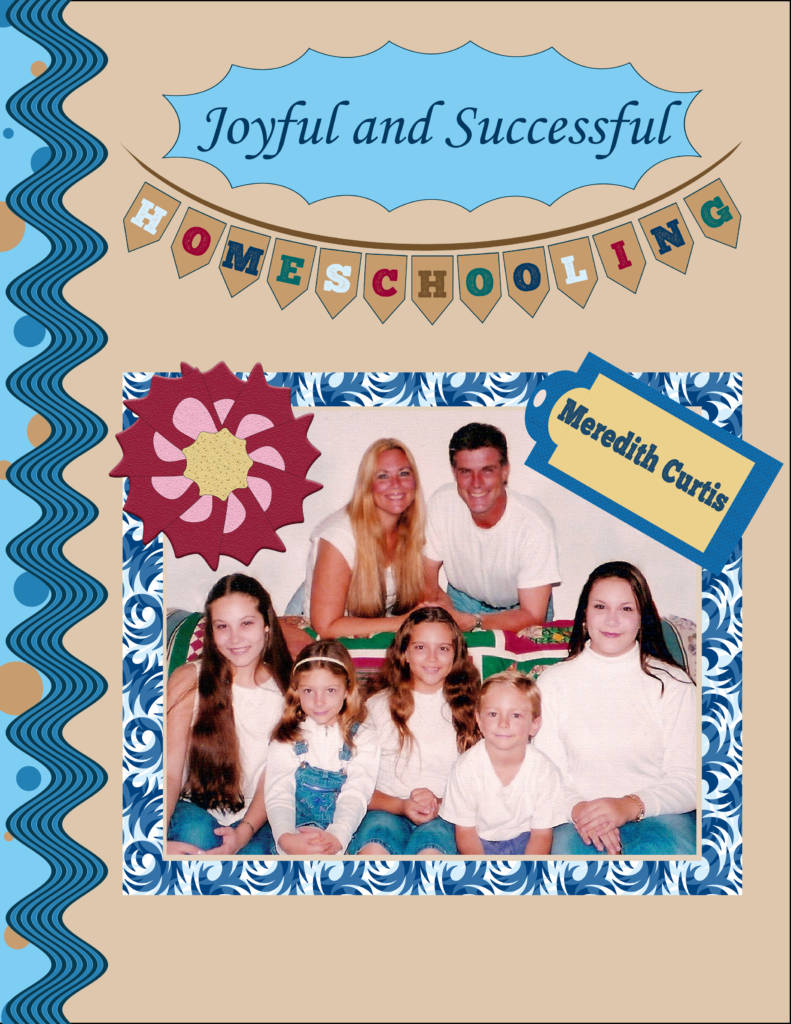 God bless your home!

Until next time, Happy Homeschooling!
​Meredith Curtis