Gardens around the world and US National Parks are some of the most beautiful places in the earth. I have seen a several beautiful gardens including Kew Gardens in England mentioned below.
Right now, even though we are in the middle of the Coronavirus Lockdown, we can visit some of the most beautiful places in the world for free!
It's true! You can see all these lovely places from the comfort of your family room.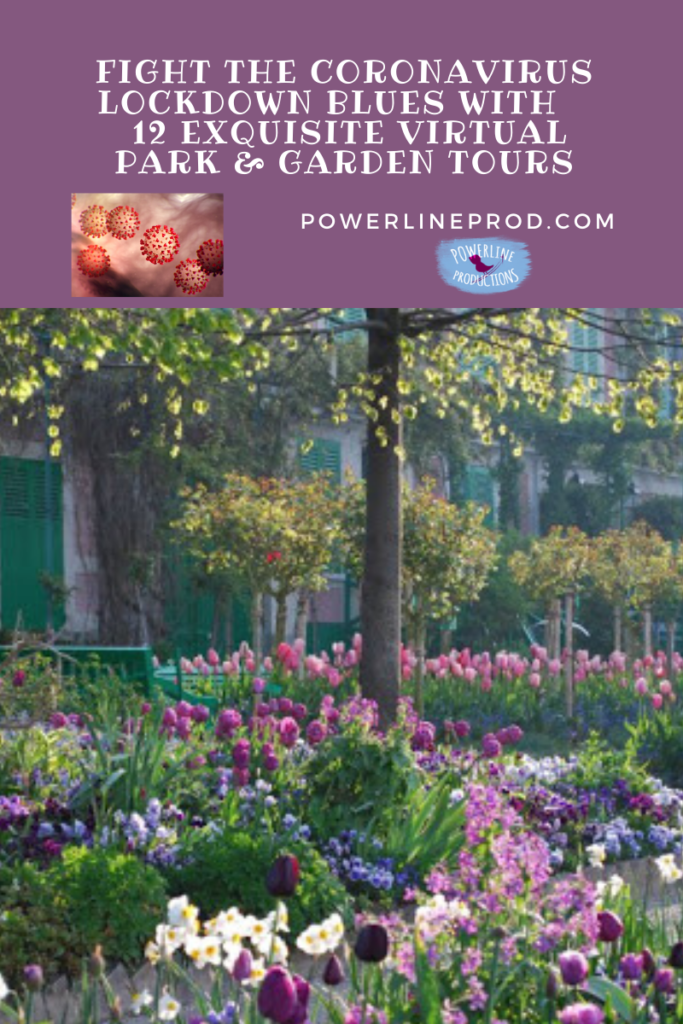 Here are some amazing places you can visit for FREE! You've got to check some of these places out!
U.S. National Parks
Are you ready for some amazing virtual field trips to U.S. National Parks? Visit Carlsbad Caverns (New Mexico), Bryce Canyon (Utah), Dry Tortugas (Florida), Hawaii Volcanoes, and Kanai Fjords (Alaska). You can start your virtual field trips here.
Yellowstone National Park
Yellowstone National Park has all kinds of virtual tours on their website. See Fort Yellowstone, Fountain Paint Pot, Mammoth Hot Springs, Mud Volcano, Norris Geyser Basin, Upper Geyser Basin, and Yellowstone in 3-D. Enjoy it all here.
Kew Gardens, Richmond, England
I have visited these beautiful gardens, once a residence of King George III. You will love these beautiful gardens and can visit Kew Gardens here.
Hawaii Tropical Botanical Garden, Popaikou, HI
Explore exotic plants and flowers at the Hawaii Tropical Botanical Garden on a virtual field trip.
Claude Monet's Garden at Giverny
Take a virtual tour of Claude Monet's Garden at Giverny in France. After building his own house in Giverny, the famous artist planned his own garden so he could paint it. Visit the garden here.
Waddesdon Manor Home & Gardens
Belonging to the famous Rothechild Family, this lovely home and gardens has been left to the Rotheschild Foundation so that visitors from all over the world can visit this lovely estate in Waddesdon, England. Visit this beautiful place online here.
Chicago Botanic Garden, Chicago IL
The Chicago Botanic Garden has 385 acres with 28 separate gardens and 4 natural areas. Visit this beautiful place online here.
United States Botanic Garden
Meander though the grounds of the United States Botanic Garden in Washington, D.C. here.
Longwood Gardens, PA
Longwood Gardens located in Chester County, PA is full of beauty and blooms. You can visit Longwood Gardens here.
RHS Garden Wisley
Visit RHS Garden Wisley, England online here.
Birmingham Botanic Garden
Travel to Birmingham, England to visit Birmingham Botanic Garden from your family room. You can visit this beautiful place online here.
Highgrove Gardens, England
Would you like to visit the gardens of the Prince of Wales, heir to the British throne, Prince Charles? Take a virtual field trip to Highgrove Gardens here.
I plan on taking some free virtual tours. How about you?
Enjoy! Stay safe during this challening time! God bless you.
Warmly,
Meredith Curtis