Disclaimer- I received this complimentary product through the Homeschool Review Crew.
Updated and expanded, but the same quality I've always experienced with Critical Thinking Co.TM, Building Thinking Skills Beginning 1 was a hit with my grandsons. This is the first in the popular Building Thinking Skills series, a wonderful way to teach your children critical thinking at home. This will be a valuable homeschool resource for your family!
Each time we sat down to work on it, neither of my grandsons wanted to stop! I used it with a four-year-old and a five-year-old. Though it was easier for the older boy, they both enjoyed figuring out what was being asked of them and following the task. I was excited! Not just for them to learn critical thinking skills, but what a great foundation for math, too.
The pages are bright and cheery in primary colors.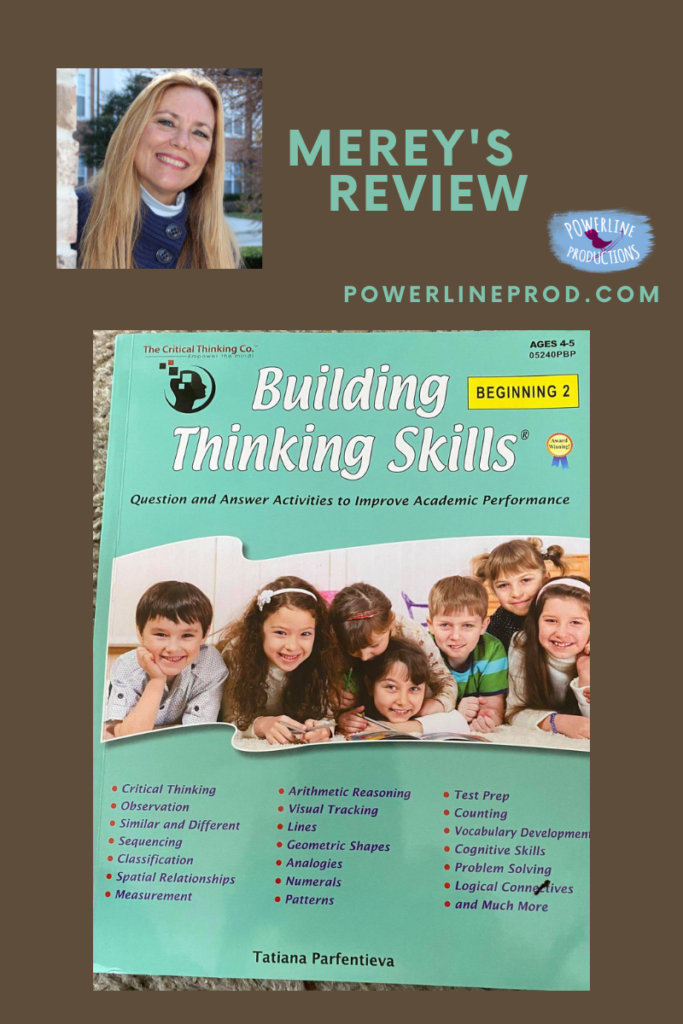 How We Did It
I read the instructions aloud before we worked on the page, but he could have figured it out on his own with the simple instructional diagrams. It really is a fun workbook! It starts with the concepts of color, shape, and size.
If you sign up for their newsletter, you can get a free puzzle every week! Sounds like a great way to check them out!

There is so much this company offers, I can't begin to mention it all, so let me share some of my favorite products:
Building Thinking Skills (different levels from Pre-K to 12th Grade) This was my son's favorite curriculum ever! He thought it was fun and always finished the entire book and wanted the next one before Christmas.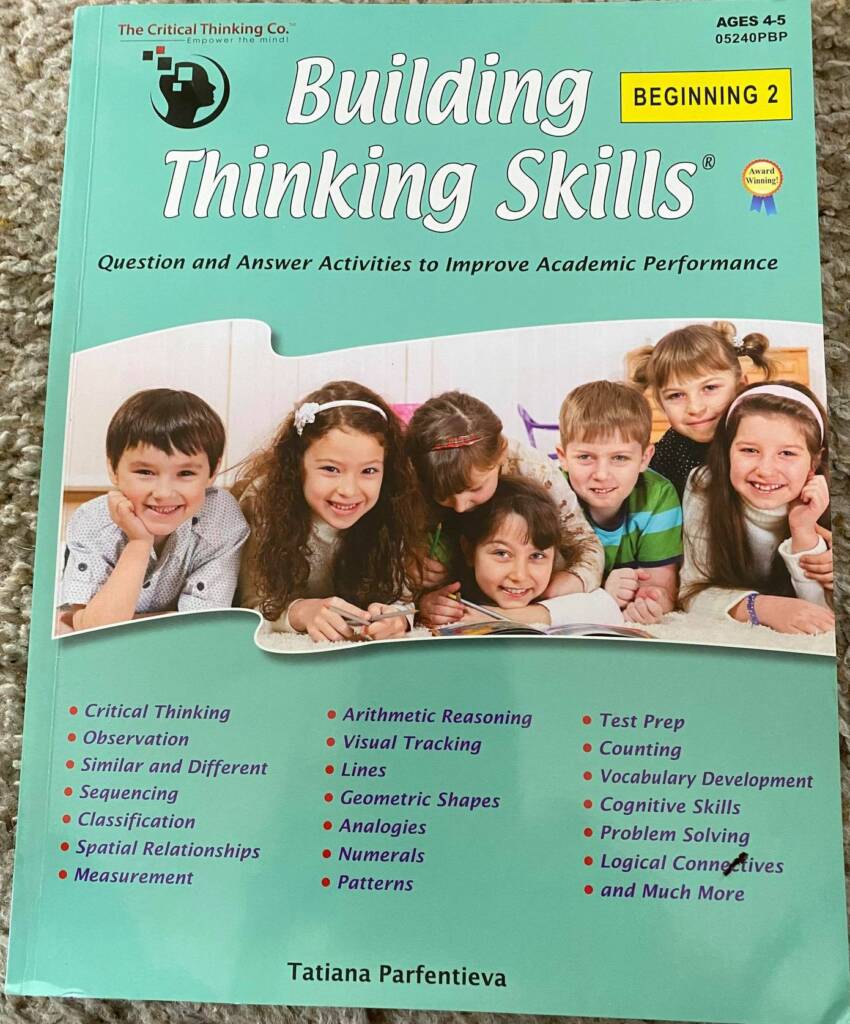 Editor-in-Chief (2nd Grade to High School) This is such a fun way to learn grammar. Students hunt for mistakes in the passage! Really neat twist on teaching grammar.
Check out The Critical Thinking Co.TM on Facebook, Twitter, Instagram, Pinterest, and YouTube.
Check Out More Reviews
You can read more reviews from the Review Crew HERE. There are reviews on Building Thinking Skills Level 1 and other products from The Critical Thinking Co.TM. I love to read reviews before I shop!
Check Out TOS Review Crew
I also want to encourage you to check out The Old Schoolhouse's Review Crew Blog. You can read reviews on all kinds of homeschooling products for all ages.
Until next time, Happy Homeschooling!
Warmly,
Meredith Curtis