Disclosure: I received this complimentary product through the Homeschool Review Crew.
The Voice Library – Audio Book Creator from The Voice Library is an amazing project for homeschooling families to work on together. What a great way to preserve treasured memories!
The Voice Library was created to make it easy for anyone to tell their story. User-friendly, it takes the fear out of an audio project – no matter how big!
Your project can include many people – you just give them access to record on your account. Aunt Julie can share her memories of a trip across Canada with Grandy and Grandma. She can use her computer, laptop, mobile app, or call in on her land phone.
Our Experience with The Voice Library – Audio Book Creator
With Hurricane Ian, a family vacation, and Hurricane Nicole, we have not been able to complete our project. We are creating a "Favorite Memories" audio with everyone chipping in from youngest to oldest in our extended families. It has already filled our hearts with so much joy to just remember things, laugh, and sometimes cry a little. We want it to be a keepsake audio book.
The Voice Library is easy-to-use and easy to access from different locations. You can create a slideshow with photos to go along with audio. Directions are clear and easy-to-follow.
How The Voice Library – Audio Book Creator Fits into a Homeschool Day
The Voice Library is super-fun and hard to stop doing so I would put it at the end of the day or on a Friday. You could also devote an entire day or week to working on a project.
Start by listening to what you have completed so far and then plan what you will do next. Then, start recording.
Homeschool Project Ideas
The possibilities are endless! You can use this for family history, but also for homeschool reports, unit studies, and current events.
Family Ideas
Record of Family Vacations
Family Recipes
Family Memories
When Grandparents were Kids
How Parents/Grandparents Met/Courted/Married
Family Heritage
Favorite Family Stories (any Generation)
Fun Family Vacation Memories
Christmas Memories
Salvation Stories/Testimonies
History Fun
Radio Show (ideas – World War II, Vietnam, Gold Rush, American Revolution)
Nightly News Show (Current Events, Political Campaigns, Elections)
Interviews with Famous People (Martin Luther, Martin Luther King, Winston Churchill, Ronald Reagan)
Radio Drama (Boston Tea Party, Overturn of Roe vs. Wade, Paul Revere's Ride, Battle of Hastings)
Short Overviews (American Revolution, Norman Invasion, Castles in the Middle Ages, Balkan Wars)
Geography
"Tour" of a Country
"Tour" of a State (Cheese Tour – VT, Boston Freedom Trail – MA, Grand Canyon – AZ, Everglades Air Boat Ride – FL, Trip along Route 66)
Description of a Landform/Biome (Rocky Mountains, Louisiana Bayou, Amazon Rain Forest, Sahara Desert)
Visit to Famous Landmarks (Big Ben, Mt. Rushmore, Eiffel Tower, Temple Mount)
Tour of Important Rivers largest to smallest
Overview of Continents or Oceans
Reading/Writing
Read a Favorite Book Aloud and add sound effects
Made an Audio book for a younger sibling, niece, or nephew
Create an audio book of a book you've authored
What We Like about The Voice Library – Audio Book Creator
Here is what we like BEST about The Voice Library
Easy-to-Use for ALL Ages!
Easy to Access
Inspirational
Good Quality Audio
Fun!
Who Will Enjoy The Voice Library – Audio Book Creator
I can't think of anyone who would not enjoy The Voice Library unless they are mute. It's a a great way for parents and grandparents to share their stories with the next generation. Writers can create their own audio books. Speakers can record quality sessions and add photos. Homeschool families can use it for a number of projects (see above).
More about The Voice Library
The Voice Library is an audio and photo mobile platform. You can choose the subscription that fits your needs and financial situation.
Learn more about The Voice Library at Facebook, Twitter, Instagram, Pinterest, YouTube, and Vimeo.
Read or Listen to More Reviews about The Voice Library
You can learn more and read more reviews about The Voice Library from the TOS Homeschool Review HERE.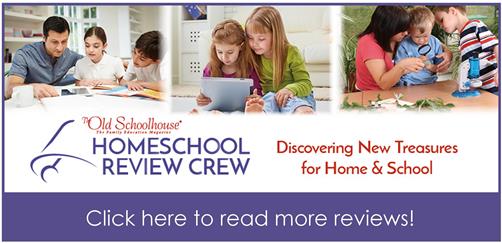 Check Out TOS Homeschool Review Crew Blog
I also want to encourage you to check out The Old Schoolhouse's Review Crew Blog. You can read reviews on all kinds of homeschooling products for all ages.
Until next time, Happy Homeschooling!
Warmly,
Meredith Curtis