What a great opportunity! We're so glad you're part of the fun.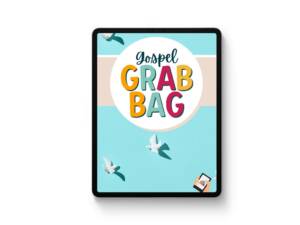 Thank you for purchasing the Gospel Grab Bag. To 'grab' these resources simply fill out the form at the end of this page.
Every woman wants to be beautiful! Meredith and Sarah dive into God's Word to explore inward beauty secrets like faith instead of fear, prayer instead of worry, gratitude instead of complaining. We learn about outward beauty, too from hair care and healthy skin to fashionably modest poise and style. With 10 lessons that cover inward and outside beauty tips, this Bible Study is perfect for Moms & Daughters to go through together.
Meet God's Girls-real young women ages 11-25, just like you, who love Jesus and are serious about pursuing Him! They open up every lesson with their own answers to the first question.
170 Pages — Middle School, High School, Young Adult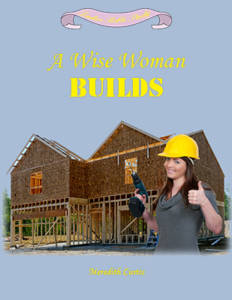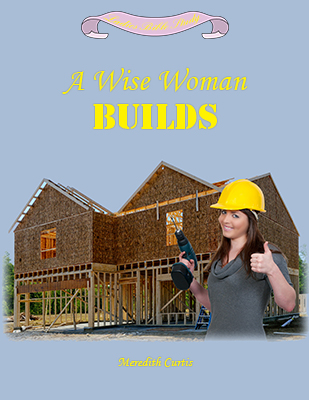 A Wise Woman Builds Bible Study is all about leadership, mentoring, teaching, using your gifts, loving others, leading a small group, counseling, and helping others find their place in God's Family. Bonus Material includes Motivational Gift Survey, List of Local Church Ministry Opportunities, How to Lead a Bible Study, Recipes, Ministry Methods, Orthodox Christianity, Ingredients of a Small Group, Small Group Dynamics, Sample Counseling Sessions, How to Break Strongholds, Spiritual Gift Descriptions, and so much more!
All 25 lessons in this Bible study reveal the process of building others up for the glory of God. We look at Jesus' model of making disciples, wisdom, spiritual gifts, motherhood, hospitality, leading a Bible study, counseling, and passing the baton! This workbook takes you to the Scripture passages that set the direction of my life, mothering, worship leading, and homeschooling.
353 Pages — Adults, Mature Teens
Ultimate Christian Wedding Planner is all you need to plan your perfect day! Packed with information on both traditional and modern protocol, you will be amazed at wealth of wisdom and help contained in these pages. With a heart to honor Christ in her own and her daughter's weddings and a deep need to keep track of all the information, Meredith created this planner many years ago, then updated for her own daughters.
There are plenty of checklists and pages for brainstorming, along with ideas for decorating, choosing vendors, writing your vows, and organizing your big day. There are sample invitations, vows, and a master of ceremonies script.
375 Pages — Adult
After you hit the subscribe button, check you email for instructions on how to download your wonderful products.