Do you like cozy mysteries?
​Do you have a kindle?
War of the Roses Mystery is FREE for your Kindle from Monday, February 22, 2021 until Friday, February 26, 2021.
Maggie and her homeschool co-op are learning about the War of the Roses, a confusing time in English history. When Maggie finds a dead body just before sound check, she gets entangled in a real War of the Roses that is just as confusing.
In between throwing a wedding shower and blowing up her kitchen, she will have to match wits with the dark world of drug dealers and spies to bring a killer to justice. Join pastor's wife and homeschooling mom Maggie King and her family and friends as they match wits with a murderer who is hard to uncover.
You will love hanging out with Maggie and her family and friends. They are just your typical homeschooling families–learning, exploring, and unraveling mysteries. Maggie King, worship leader and homeschool mom, and her husband, Pastor Matt have seven children: Joel, Bethany, Steve, Sheree, Amy, Stephanie, and Jordan. Along with her friends, Sophia and Mary-Kate, Maggie is often hot on the trail of a murderer. Join Maggie, her family, and friends on their adventures. See if you can uncover the murderer before they do.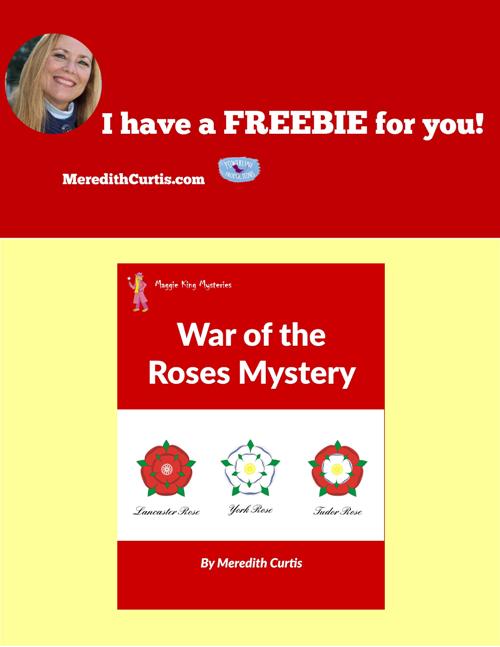 You can download your FREE copy of War of the Roses Mystery HERE! War of the Roses Mystery is #5 in the Maggie King Mystery series.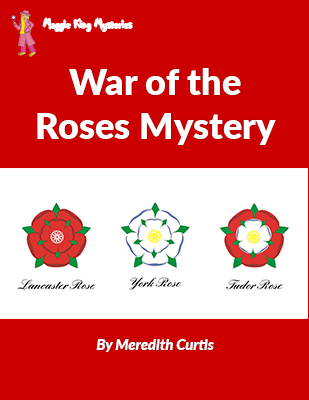 The print book is NOT on sale. The print book is NOT free this week. However, if you would like to order War of the Roses Mystery in print, you can order it HERE!
Enjoy!
Meredith Curtis